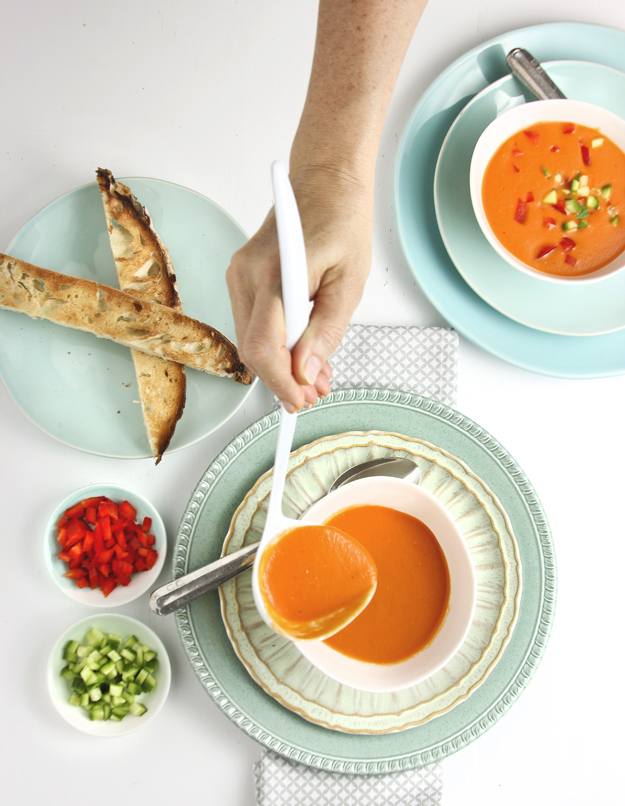 It probably wouldn't shock you to learn that I am a very organized person. Each spring, I dump out the stale spices in my alphabetized drawer and buy fresh ones. The only one I never have to toss is the smoked paprika. I go through that stuff on a stunningly regular basis. It make everything taste better. It typically sneaks it's way onto roasted vegetables, like cauliflower, sweet potatoes, squash and carrots. I recently made a smoked paprika and garlic vinaigrette  that took roasted broccoli to another dimension.
Smoked paprika has that transcendent ability to take a dish to a very delicious new height.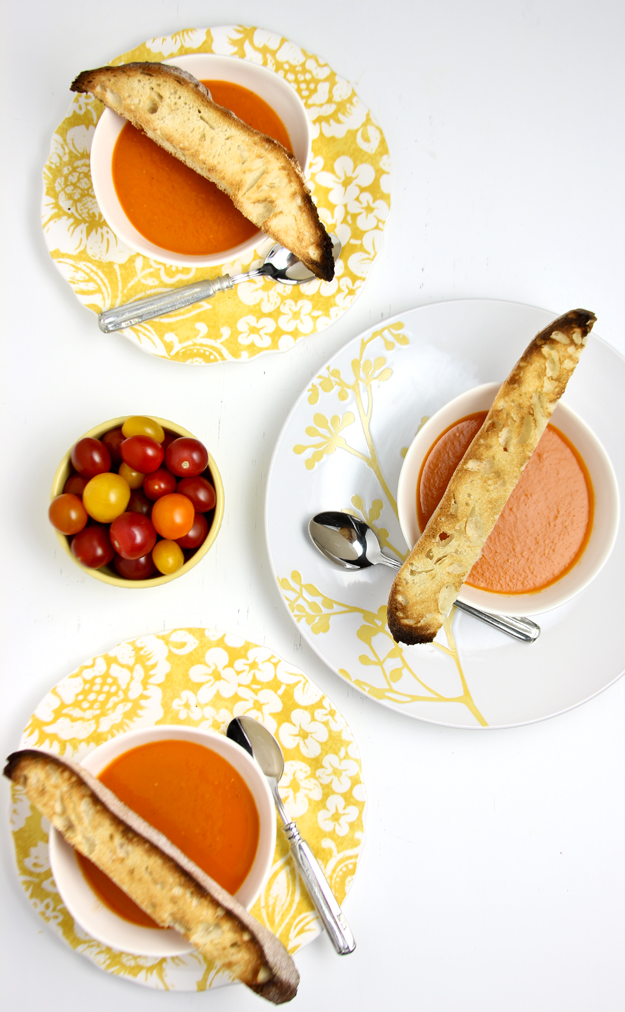 This soup was adapted from a roasted vegetable gazpacho that I stumbled upon while browsing through Donna Hay's Modern Classics: Book 1. I have most of her books and regularly use them for styling and photography inspiration. Her collaboration with photographer Con Poulos has created multitudes of awe inspiring images.
Donna's soup was heavy on the roasted red peppers and light on the roasted tomatoes. I flipped this because I love tomatoes way more than peppers. When I saw the addition of smoked paprika, I knew I had to try it.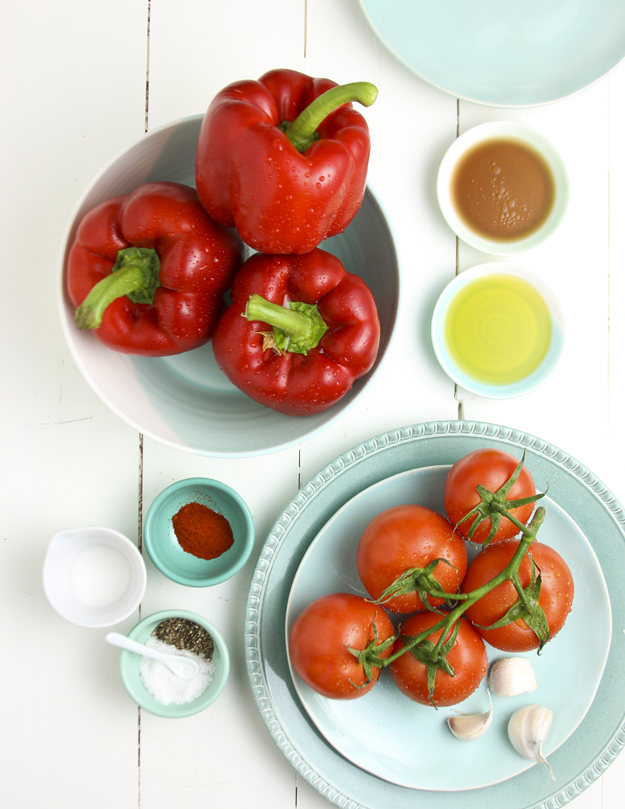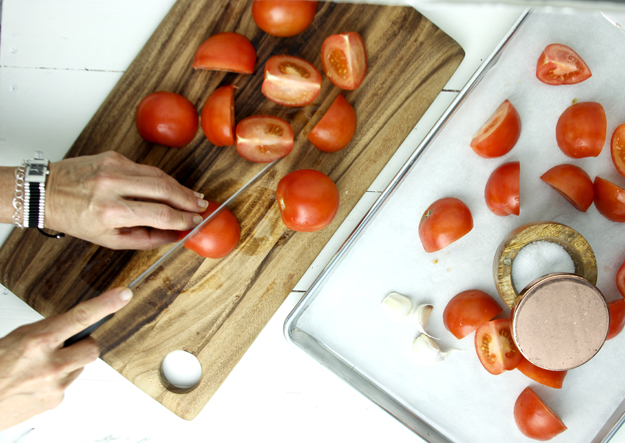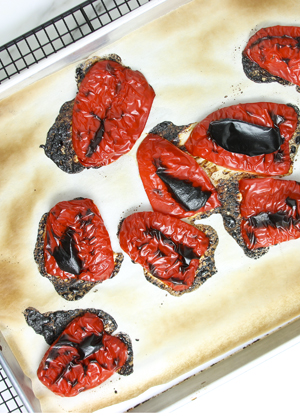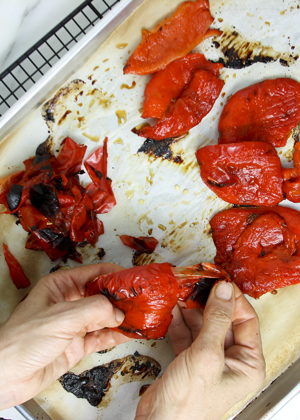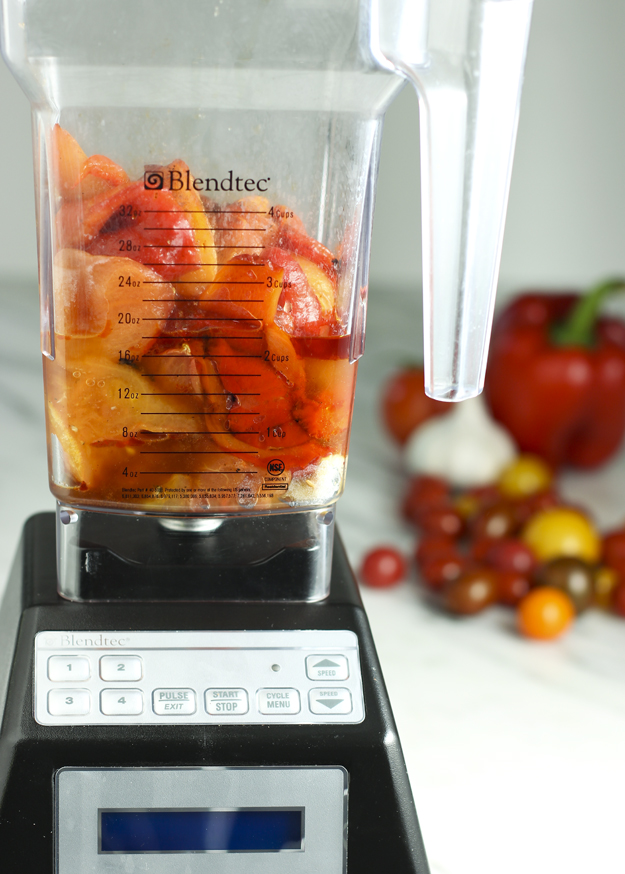 After blending I took a taste and decided that the heat and smoky flavour needed to be boosted. A teaspoon of my favourite chipotle tabasco made all the difference! Additional smokiness without painful heat.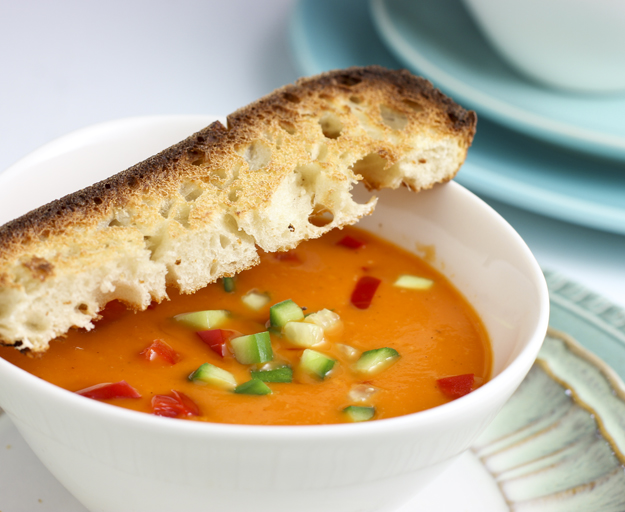 I diced up some red peppers and cucumbers to garnish the soup and served it with some grilled    sourdough for dipping. After chilling in the fridge overnight the soup was even richer and deeper in flavour the next day.