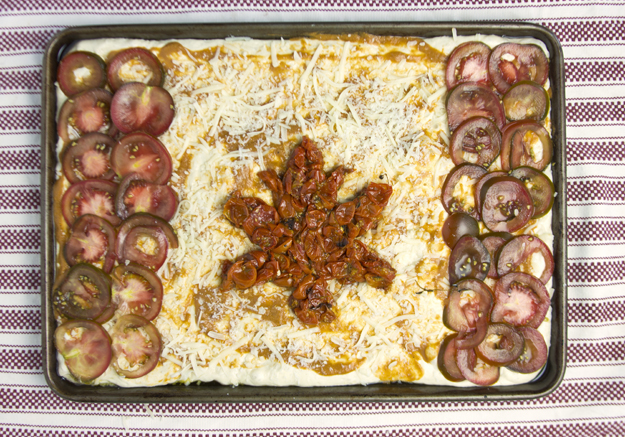 Happy Canada Day! For 148 years old, the old broad's in pretty good shape. As I survey the state of the world around me, I feel supremely grateful to be living in this beautiful country.
Many Canadian families commemorated the day with a 2-4 of Labatts, a Timmie's double double or perhaps one of these awesome treats. Here at our cottage we celebrated with a  pizza decorated like the Canadian flag, because that's just how we roll. My daughter sent me this photo of an American Flag pizza and said we should make a Canadian version.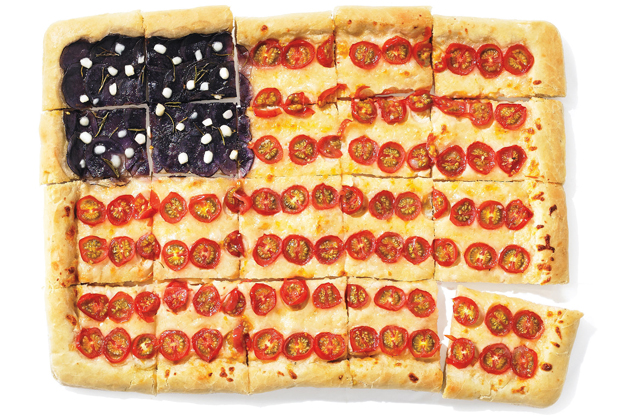 I'm always up for a culinary challenge. The dough should be made at least a day or two in advance. The slow rise in the fridge allows the flavours to develop and the end result is a crust with a nutty flavour and a satisfying chewy texture.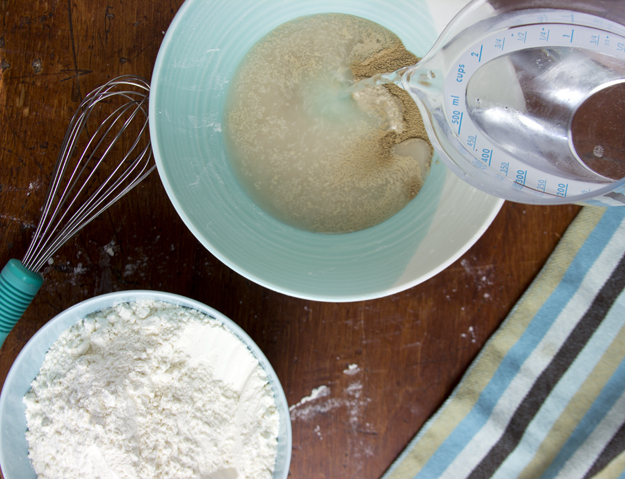 Within 10 minutes, the warm water has activated the yeast and it's all bubbly.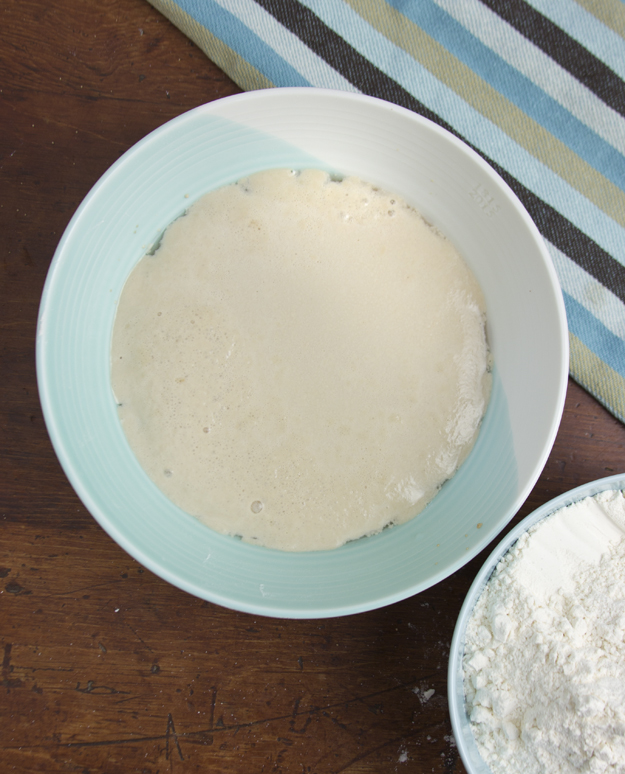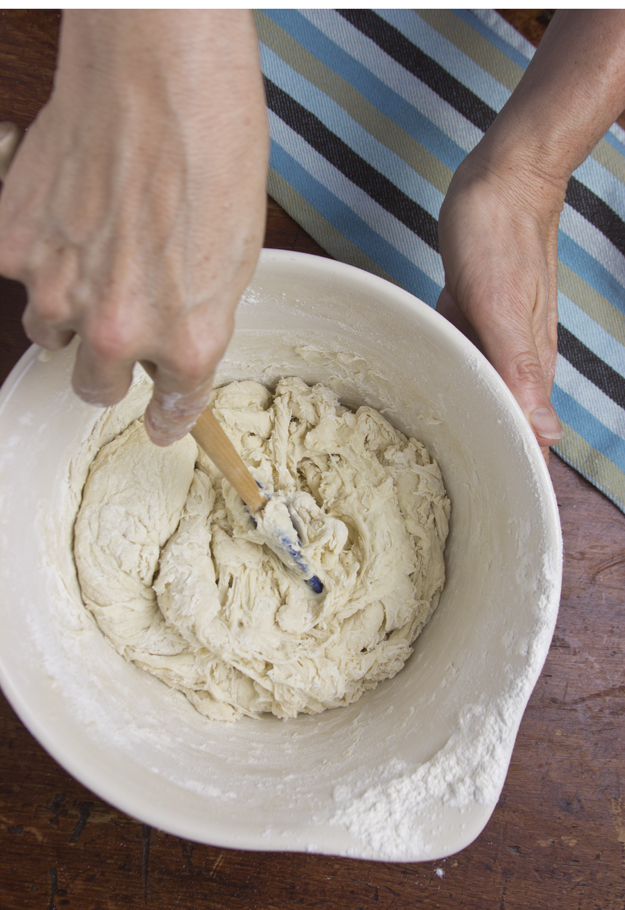 The sauce for this pizza couldn't be simpler. Just blend everything together . No cooking required. Anchovy paste is the secret ingredient that gives incredible depth of flavour, but not a fishy taste.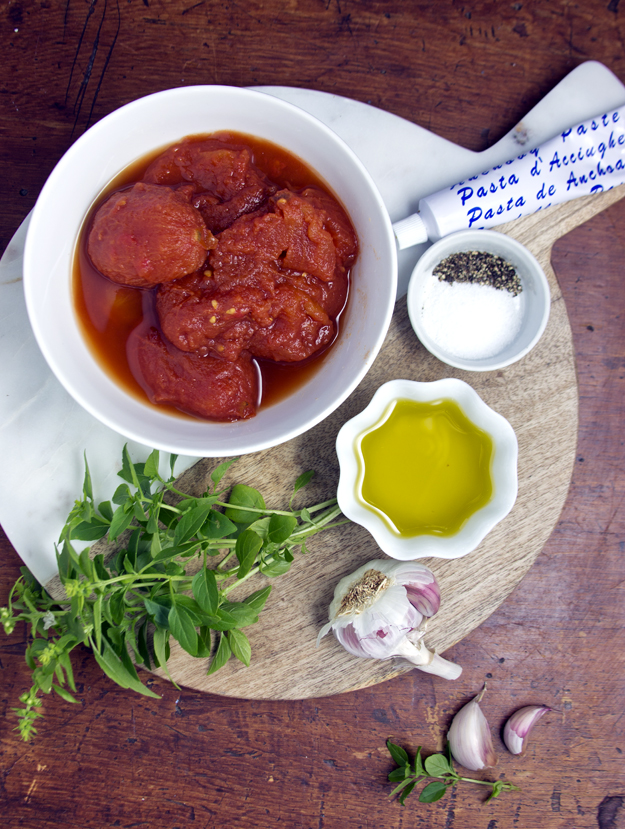 The dough gets stretched flat in a well oiled 13 x 18 inch sheet pan. If the dough refuses to stretch, and keeps springing back, wait about 10 minutes and try again. It's like a toddler having a temper tantrum. Just walk away and come back after it's had a chance to relax.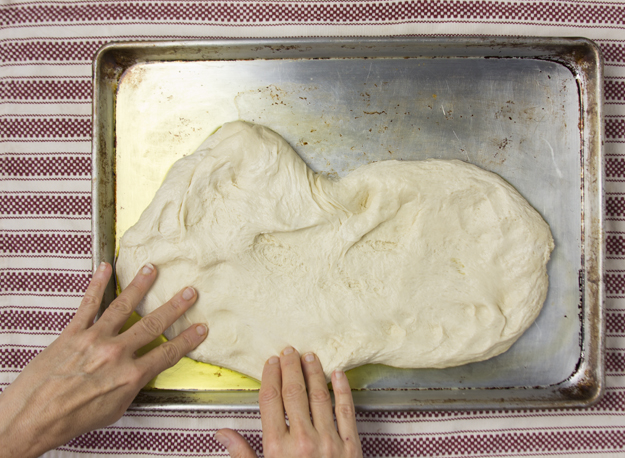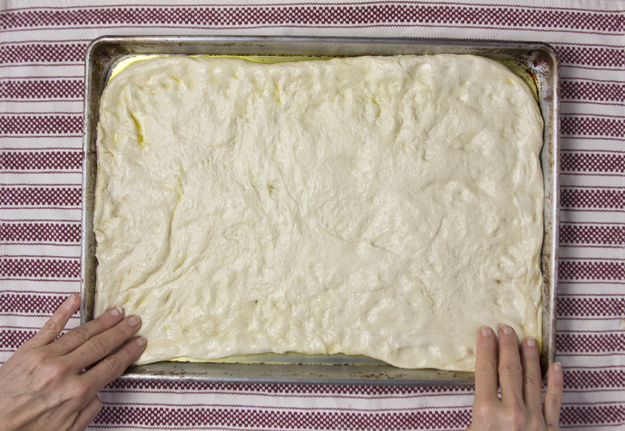 Sauce goes next. Then a layer of shredded mozzarella and a grating of Parmesan.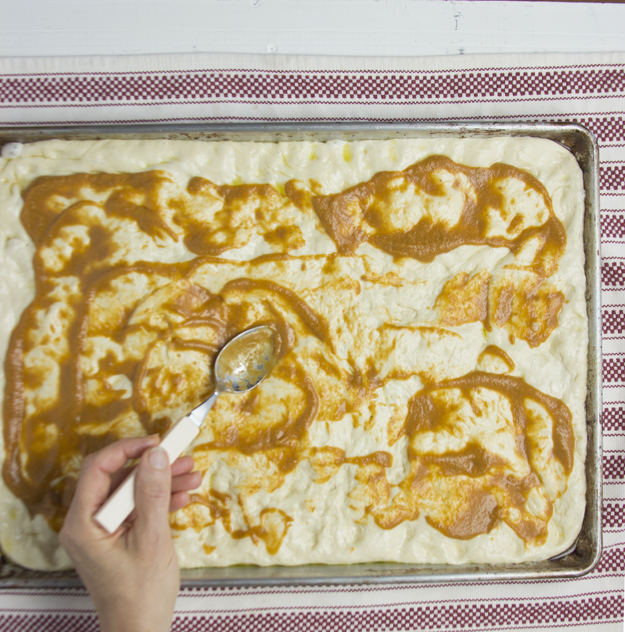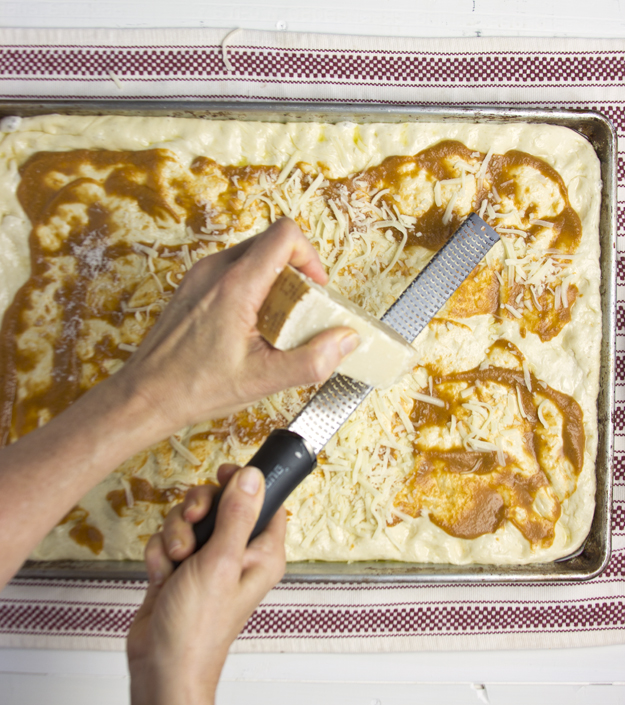 We used a maple leaf cookie cutter to help us form the roasted grape tomatoes into a leaf shape. Two rows of thinly sliced raw plum tomatoes made a pretty red border.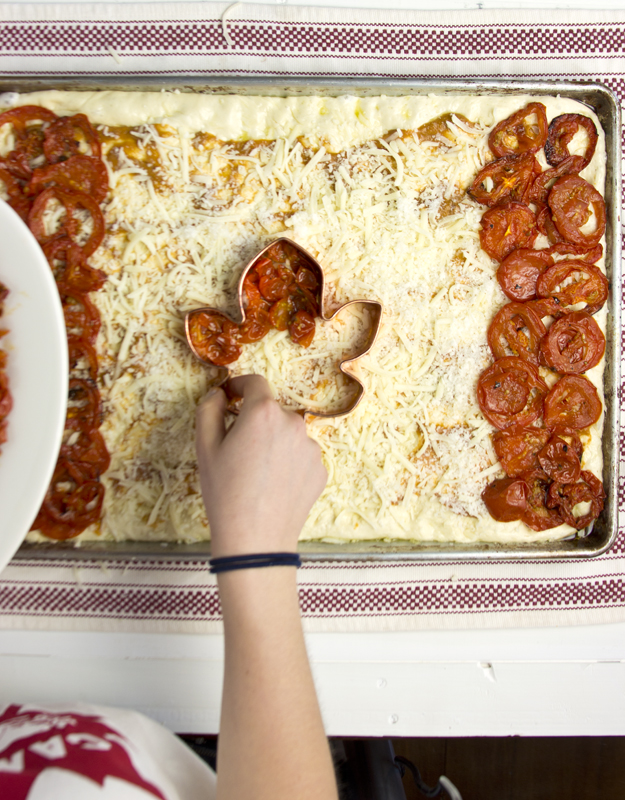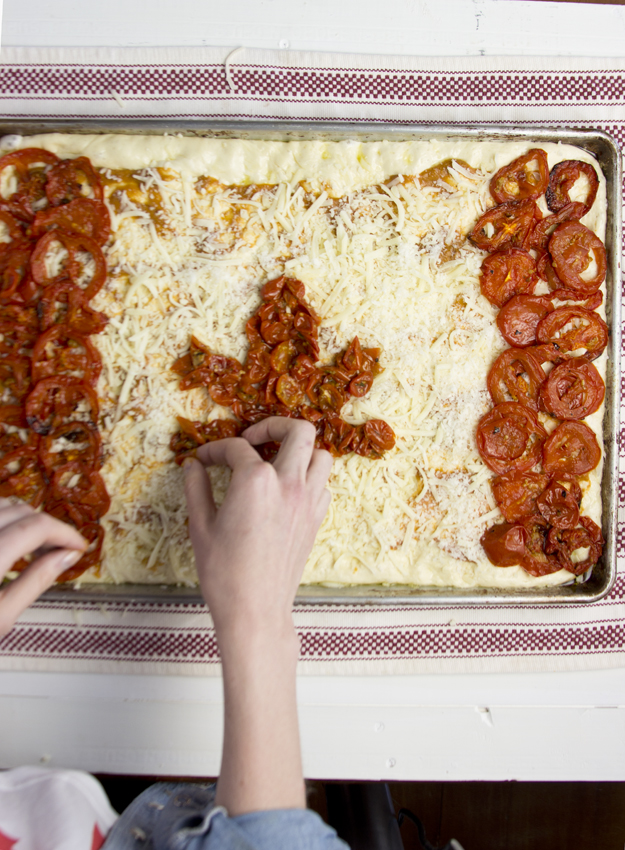 Happy Cannabis Day. Sort of looks more like a cannabis leaf than a maple leaf!