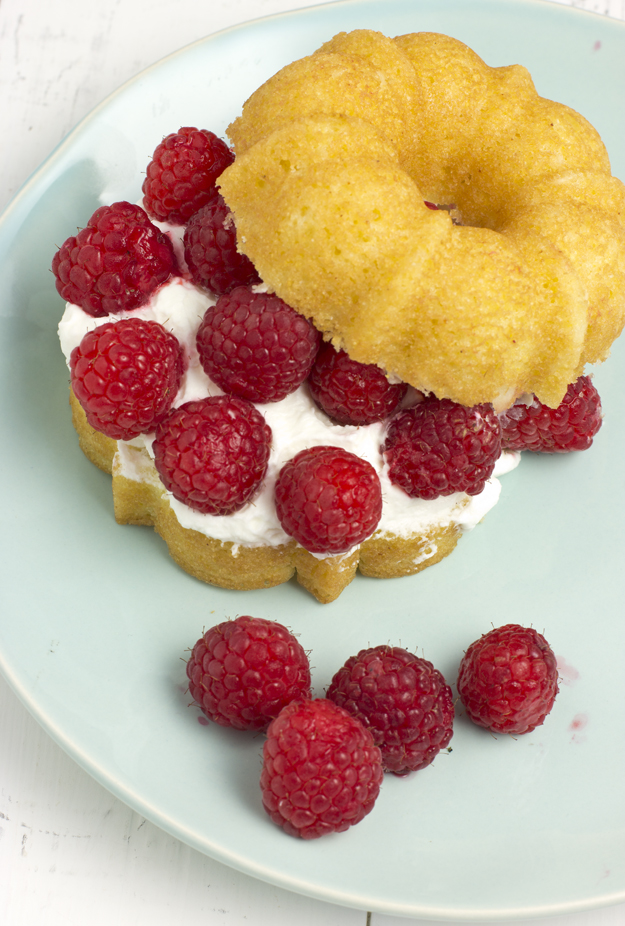 It's tough to improve on a classic strawberry shortcake when done well. Crafted from skilled hands, shortcake biscuits are perfectly light and tender, thanks to buttermilk and baking powder, while rich and flaky at the same time, owing to lots of butter.
But when messing with the classics involves the addition of coconut, I sit up and pay attention. I first heard about coconut shortcake from Chef Vivian Howard, on her PBS series, "A Chef's Life." She baked the shortcake in small cast iron pans and flavoured the whipped cream with basil, to pair with strawberries. I tried this variation a few weeks ago, at the height of strawberry season, but they disappeared before I could take a picture. Some of my guests loved the basil, others felt like they were eating pesto flavoured whipped cream.
Since we are thick in the middle of raspberry season, I decided to make them again. The coconut in this shortcake comes from 4 sources! Coconut milk, cream of coconut (the stuff they use in making pina coladas), large flakes of coconut and coconut extract. Coconut haters need not read any further.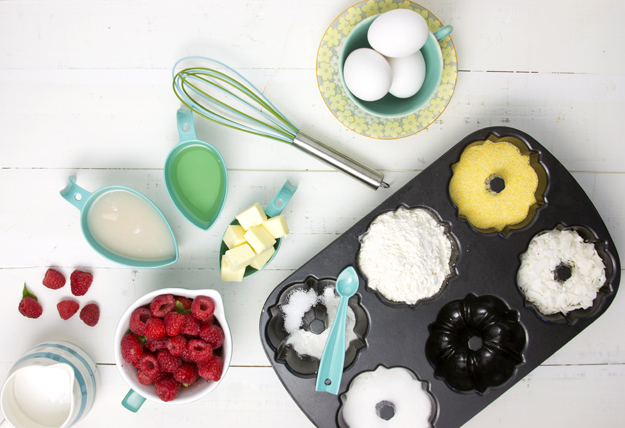 I decided to bake them in my mini Bundt pans because tiny treats are adorable.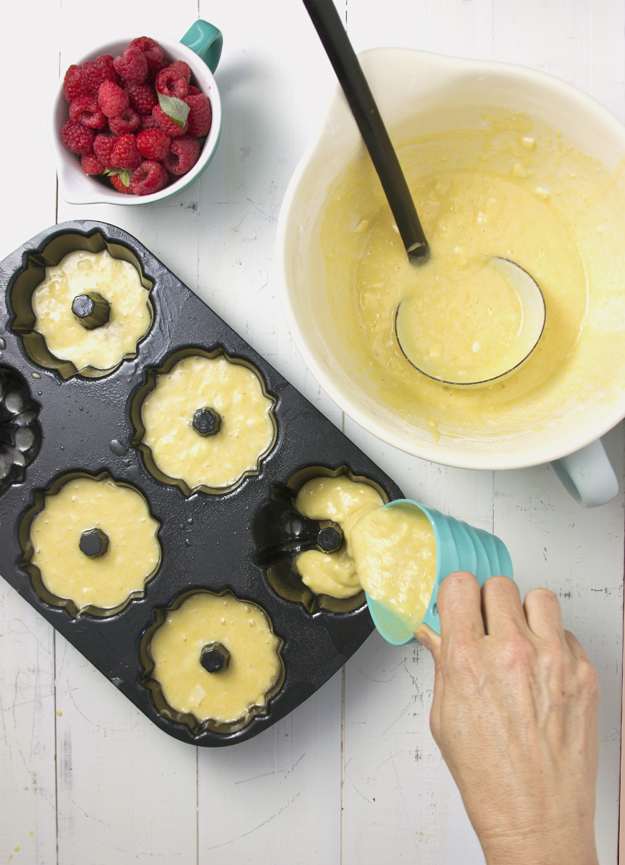 We let our guests assemble their own. Just slice the cakes and set out a big bowl of berries and some whipped cream.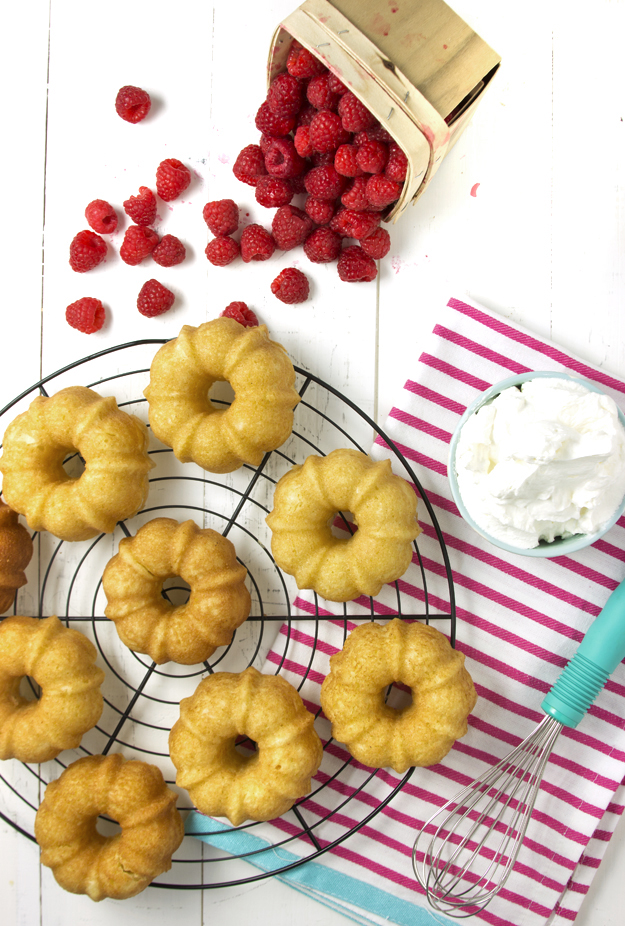 Open faced.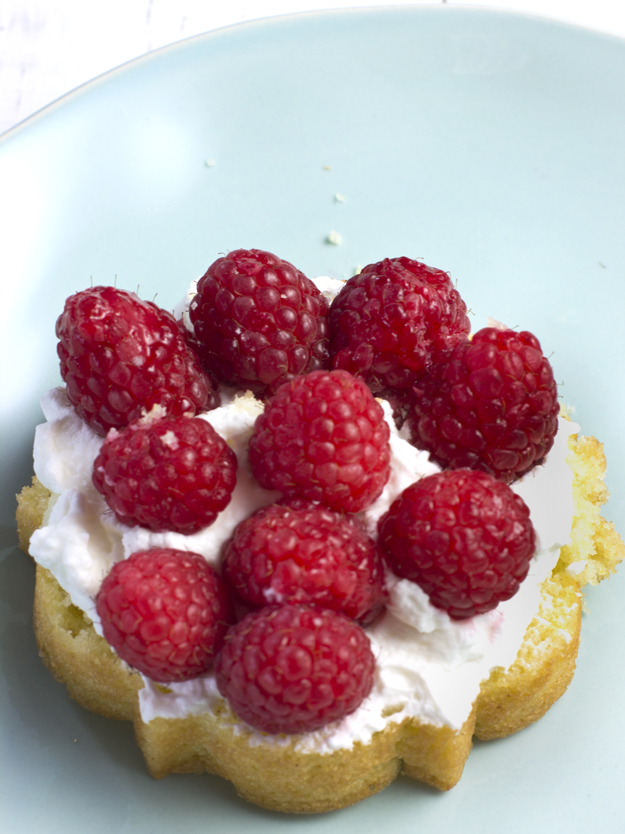 Or with a lid.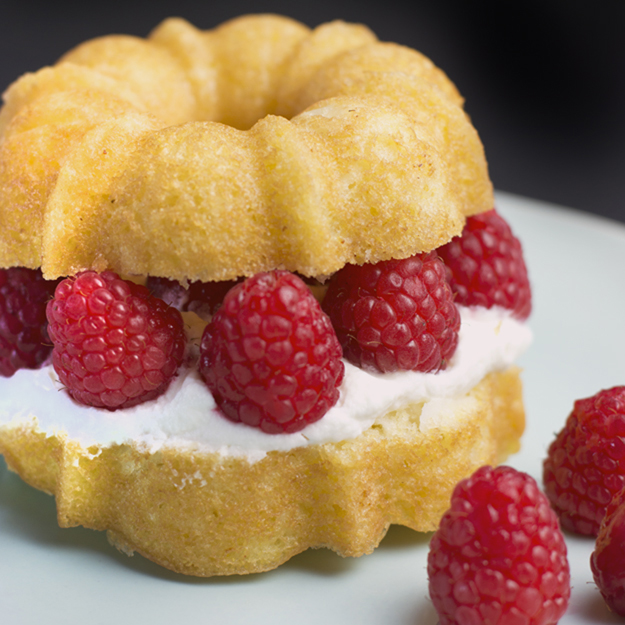 A dusting of icing sugar is always a good idea.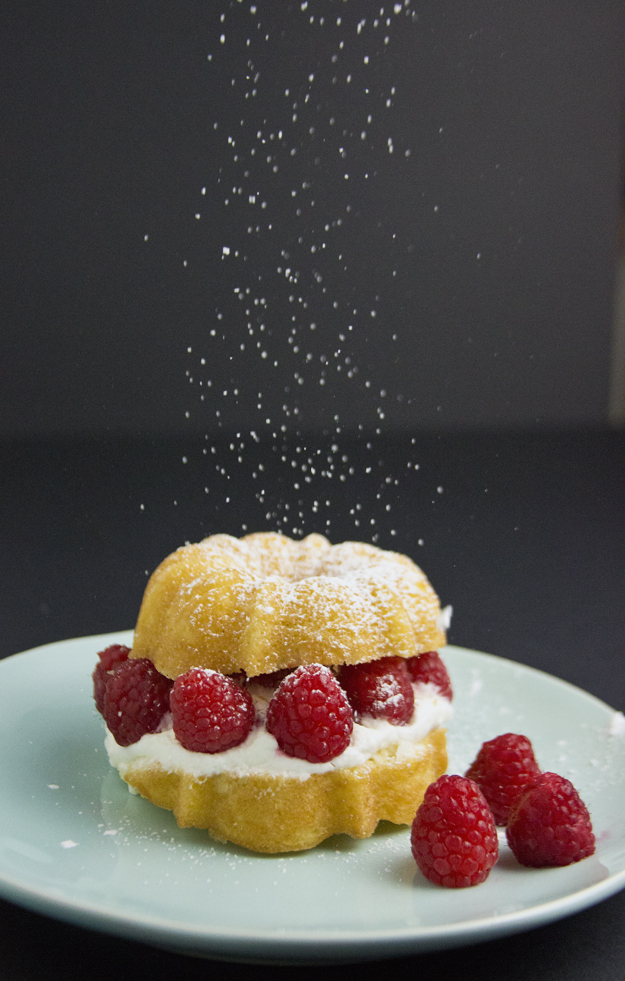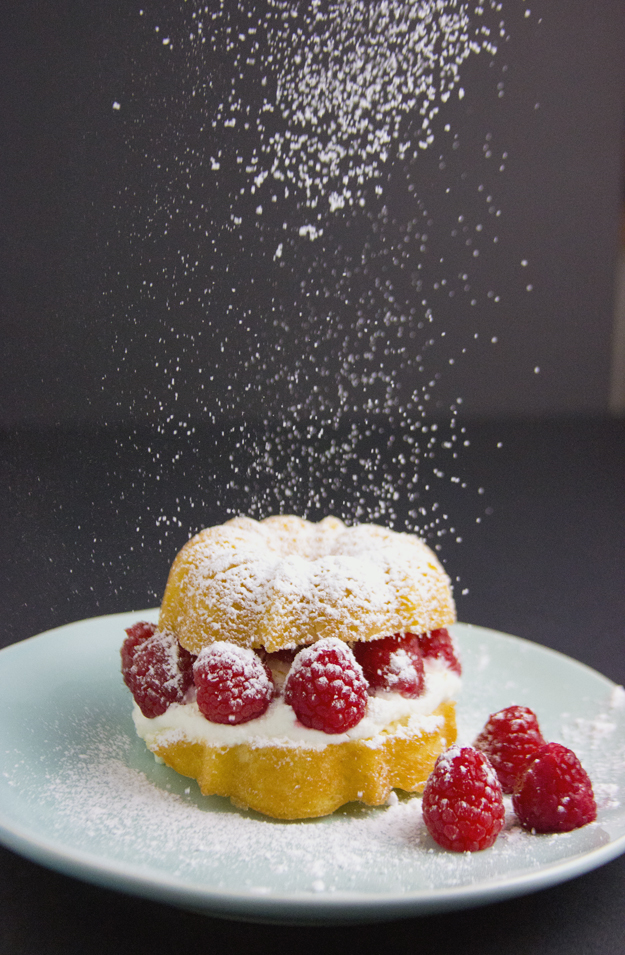 These shortcakes are much denser than the traditional, but I loved that about them. Sturdy and bursting with coconut and cornmeal, they are perfect for soaking up all the berry juices and cream.