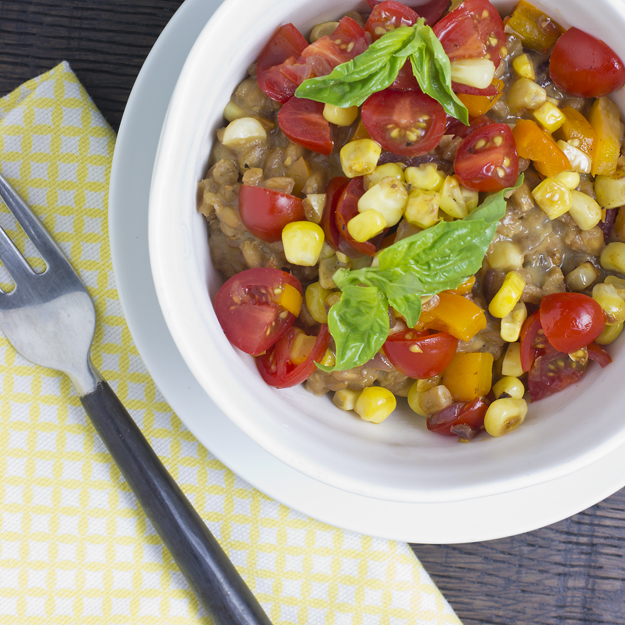 This is pure summer in a bowl. More accurately, it's a love letter to corn. If all you're looking for is a little fling with some boiled corn, slathered with butter and a dash of coarse salt, then this is not the dish for you. This is for someone who is in it for the long haul, willing to make a true commitment to corn.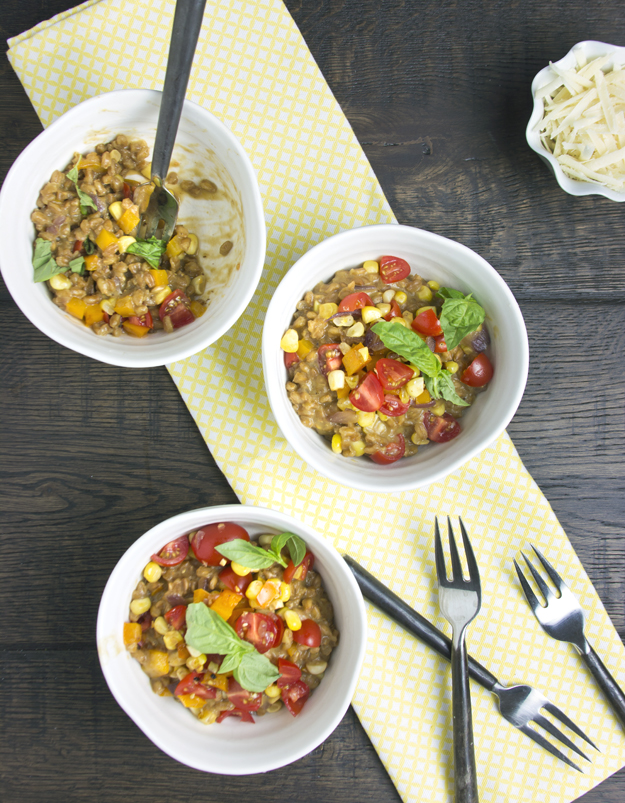 Essentially this is a corn risotto, made with farro instead of rice. The simmering liquid is a corn puree which adds the sweetest pure corn flavour imaginable. For crunch, corn kernels, red onion and bell peppers are briefly cooked and then added. The ripest local tomatoes are added for a fresh hit of acidity and verdant basil adds a welcome fragrant note. Some grated parmesan adds richness and salt.
As with any long term relationship, there is some work involved here, and it will get a little bit messy. No getting around it. Chop, dice, sauté, puree, and stir. It's worth the effort, I promise.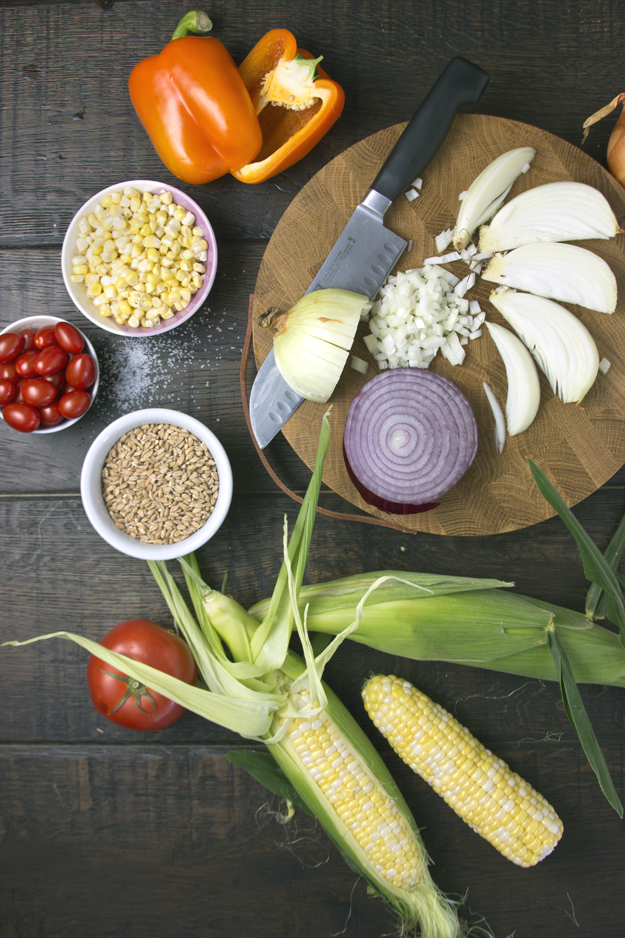 Start with some of the freshest corn you can find. Cut it off the cob and sauté with some olive oil and finely diced onion.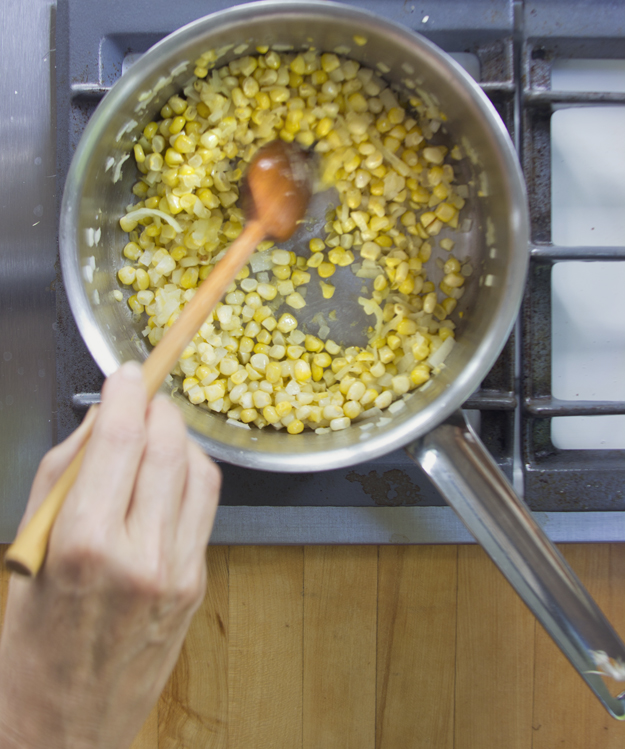 Add vegetable stock to the cooked corn and onion and let it simmer until very soft. Then the whole lot gets blended and strained for a velvety corn puree.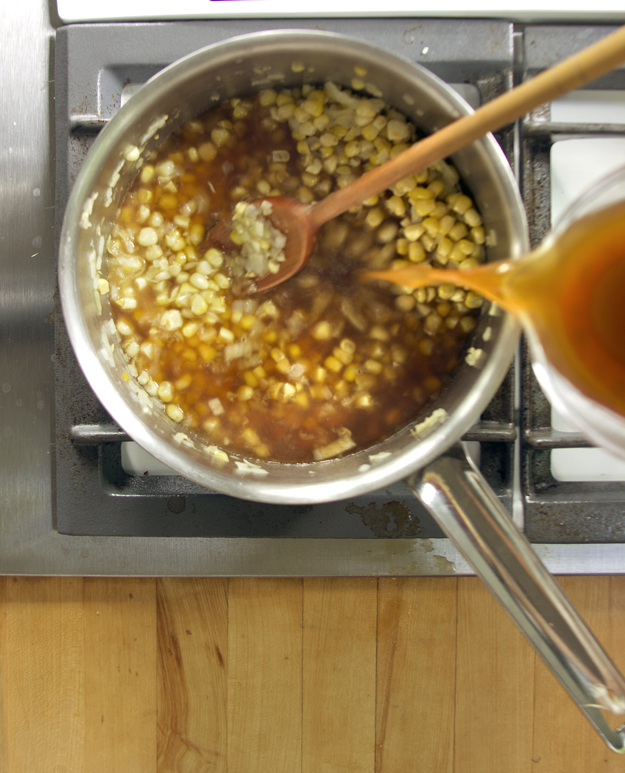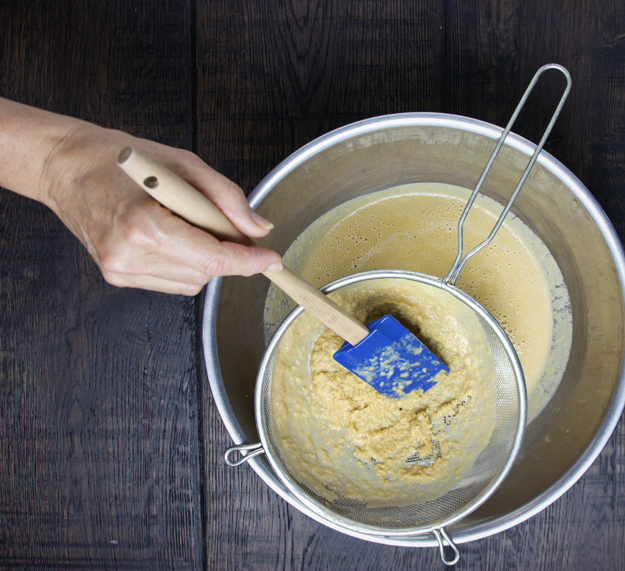 Once the farro is simmered in vegetable stock and drained, it's time to roll. And yes, you will need to dirty two more pans. I warned you, corn love is messy.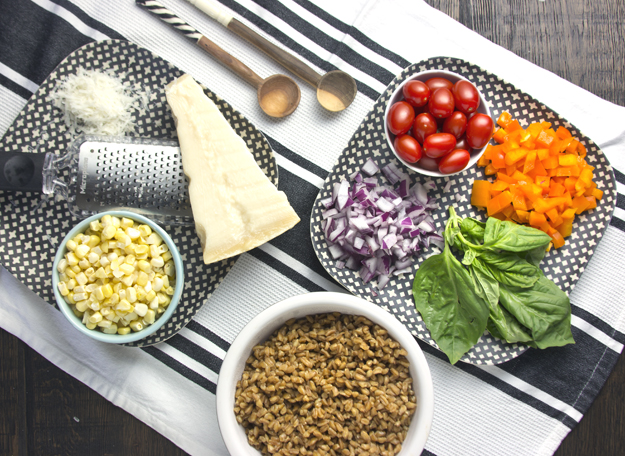 Time to introduce the intense corn puree to the farro. Let it all simmer away until hot and creamy.