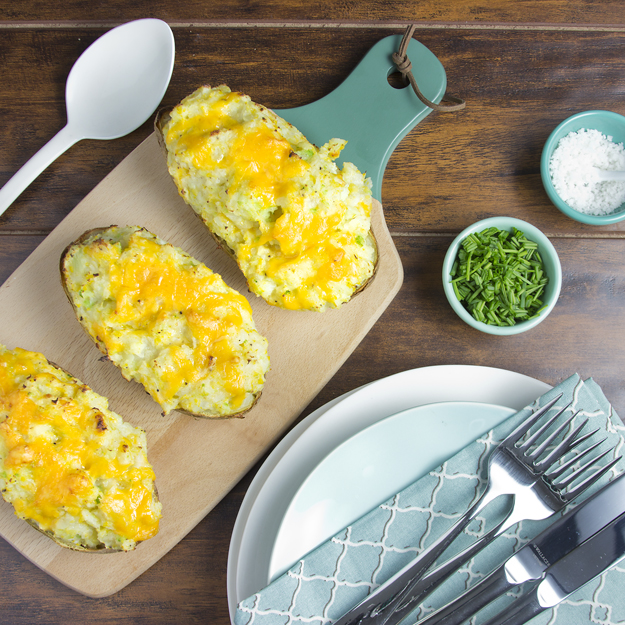 Apparently, cauliflower is the new "kale". I am thrilled to see kale unseated as the "it" girl in the vegetable world. She can be a bit tough and has a reputation for being high-maintenance.
Finally, cauliflower is getting the respect she deserves. Pretty much a blank canvas, cauliflower can handle being pureed, boiled, roasted, fried and mashed. I especially love it raw, thinly sliced in a slaw, with almonds, capers and golden raisins, although I made this salad so many times this summer that my husband politely requested that we take a break from cauliflower slaw.
"Cauliflower steaks" are popping up on menus everywhere lately. By cutting the cauliflower into thick slabs, the florets stay attached to the stem and you get a flat wide surface area for charring. This trend of "vegetable butchery" is elevated to an art form at Blue Hill. Chef Dan Barber's Cauliflower Steaks with Cauliflower Puree is pure genius.
I have been known to call a bowl of Baked Cheetos and a glass of Sauvignon Blanc dinner when dining alone, but lately I have been craving something a bit more comforting, and these cauliflower cheddar stuffed potatoes make me very happy. Plus, they're much healthier than my bowl of baked cheetos!
If you need further convincing about the health benefits of cauliflower, check out this comprehensive cauliflower compendium (say that 3 times fast!!). Helen over at Well Being Secrets has 28 reasons to give cauliflower the love it deserves!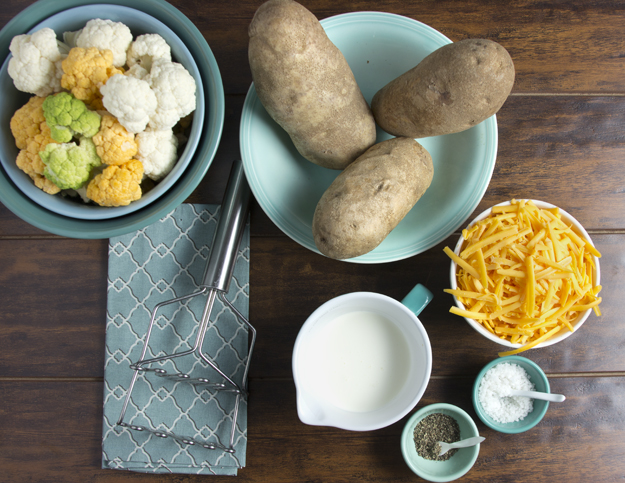 Bake the potatoes until tender. Boil the cauliflower in heavily salted water until it is quite soft. Scoop the flesh out of potato skins and get yourself a big bowl for mashing. Add milk, salt, pepper and cauliflower and get busy. My masher is spring loaded and so much fun to use.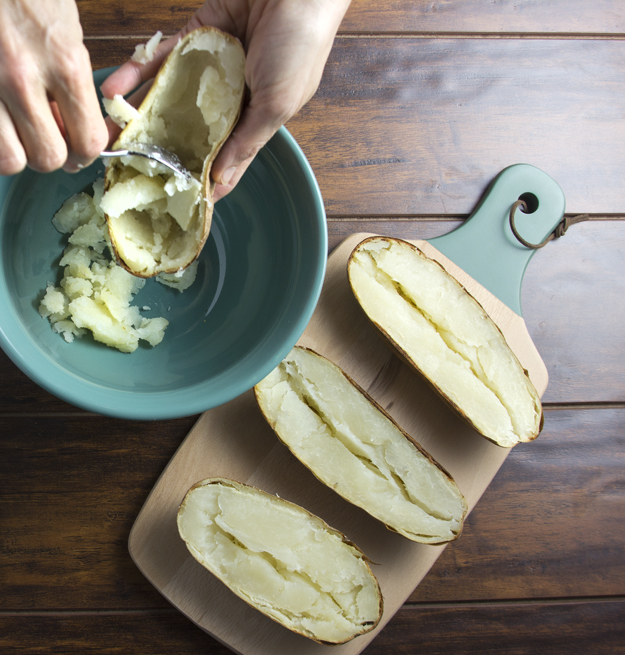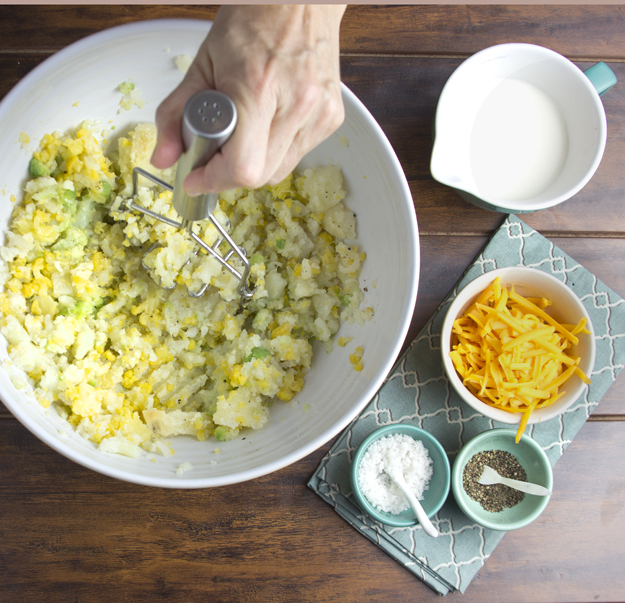 No need to make a smooth puree here. Lumps are acceptable and welcome. Fold in the cheese and spoon back into the shells. Bake until hot and melty!