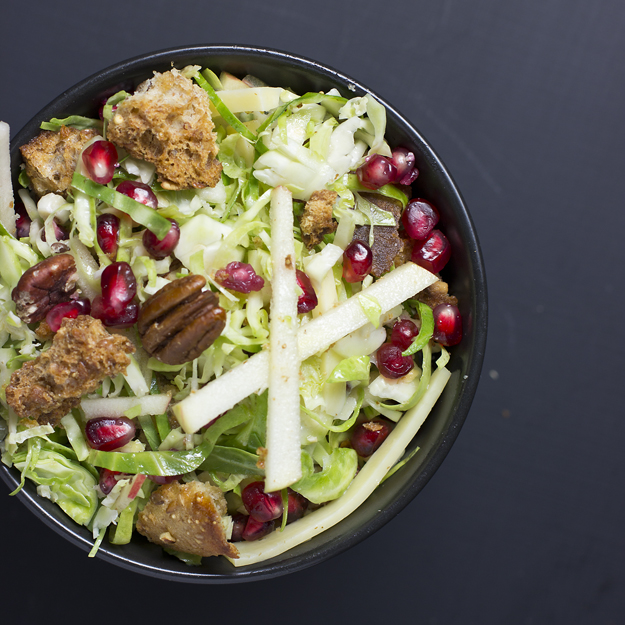 Traditionally panzanella salads are made in the summer. Created in Italy, as a way to use up stale bread, toasted croutons are tossed with juicy ripe summer tomatoes, perhaps some cucumbers, onions, olive oil, and maybe some cheese. Everyone knows that a salad with bread is always better.
But an Autumn panzanella salad??? I know! The first time I heard of it , my mind was blown too. This salad was inspired by Chef Michael Symon. He made this one on The Chew a few weeks ago. This is my riff on it.
The most important rule of this salad, (yes, I have rules) is that you must use good quality bread. I used the multi-grain ciabatta from Ace Bakery. Tear the bread, don't cut it. Douse in olive oil and liberally sprinkle with kosher salt. Toast in a hot oven until golden brown and crunchy. Craggy irregular shaped croutons are way more satisfying to eat. All those nooks and crannies to soak up the dressing.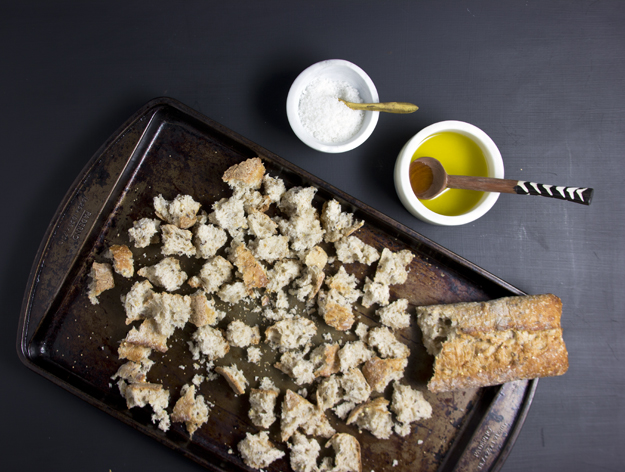 An autumn panzanella salad requires the quintessential fall vegetable, Brussels Sprouts. No roasting required. Just thinly slice.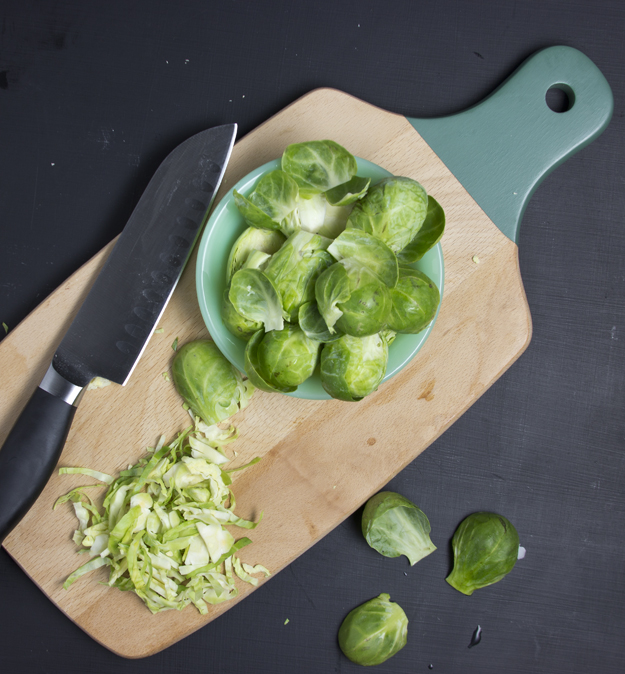 Add some Honeycrisp apples, toasted pecans and gruyere cheese.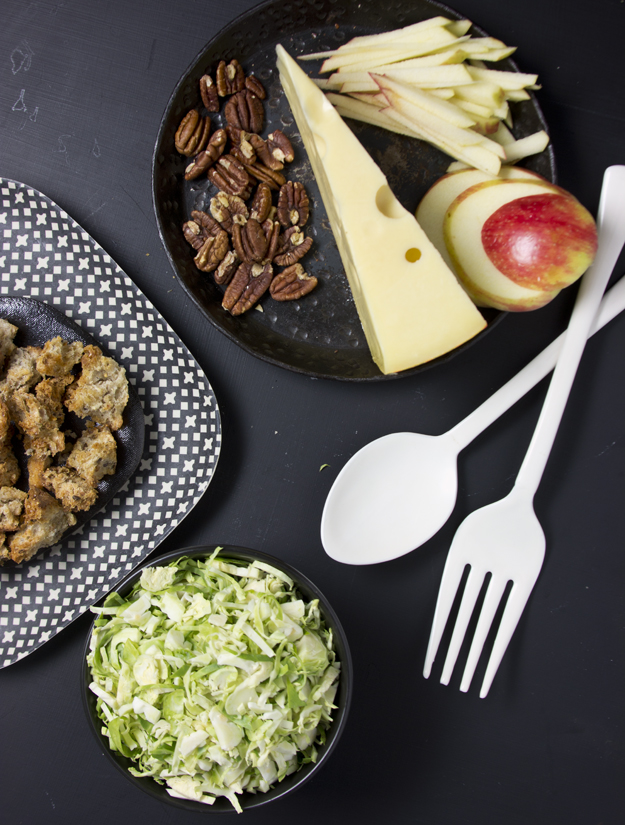 Juicy sweet-tart pomegranate seeds add a pop of colour and some great crunch.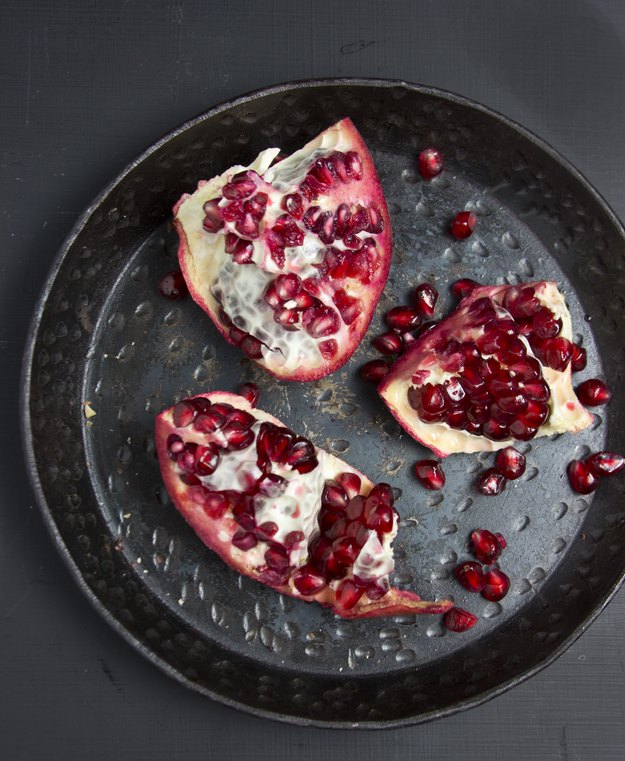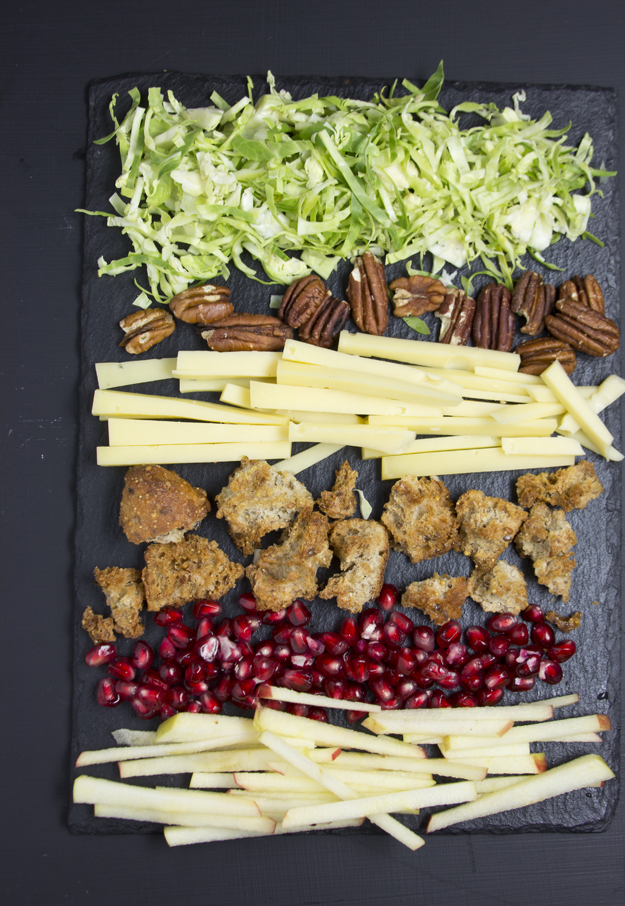 Toss it all together with an apple cider vinaigrette, and summer panzanella salads will be a distant memory.