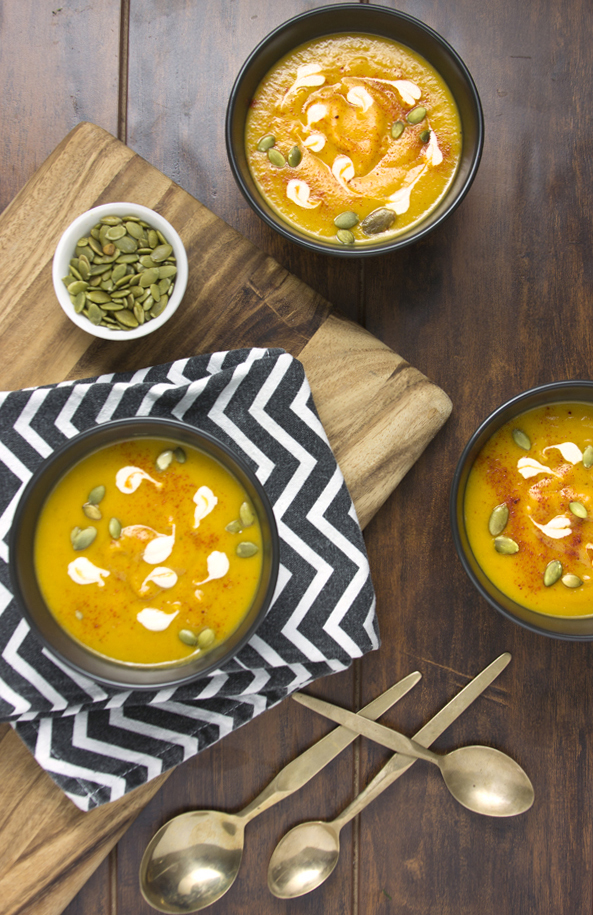 Ever notice how some winter vegetable soups taste a bit flat and one note, resembling baby food that's been thinned out with a bit of water or stock? Depth of flavour is often noticeably absent.
This soup is anything but boring. Roasting the squash really contributes to a deep flavour profile. Sautéed leeks add a delicate subtle onion flavour and apples add a welcome sweet-tart juiciness. Ancho chile powder contributes mild smokiness and heat and cumin powder jumps in adding an earthy, nutty, pungent bite.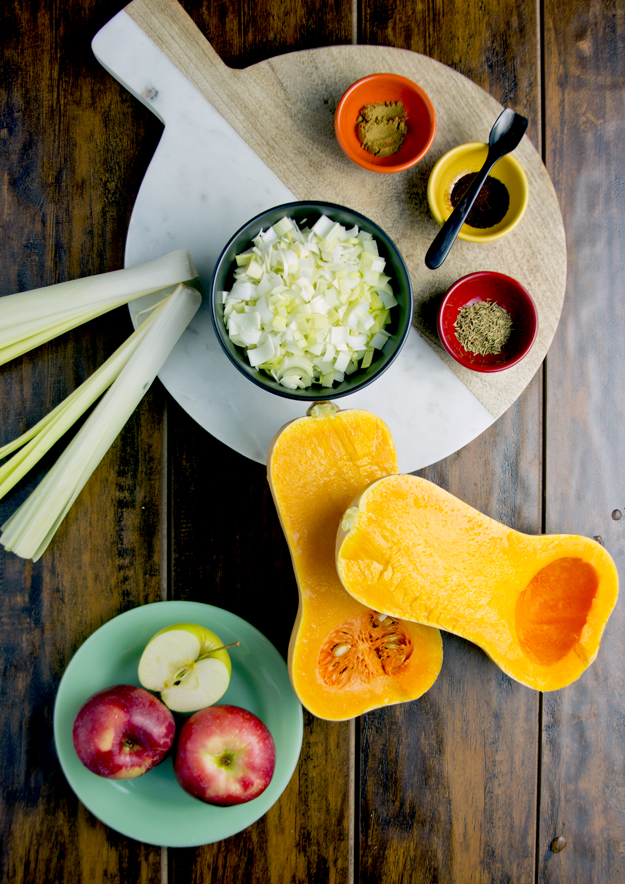 The additional time it takes to roast the squash is well worth it. Plus, there is no need to peel or dice the squash. Just cut it in half, lengthwise and set it on a foil lined baking sheet while you prepare the other ingredients.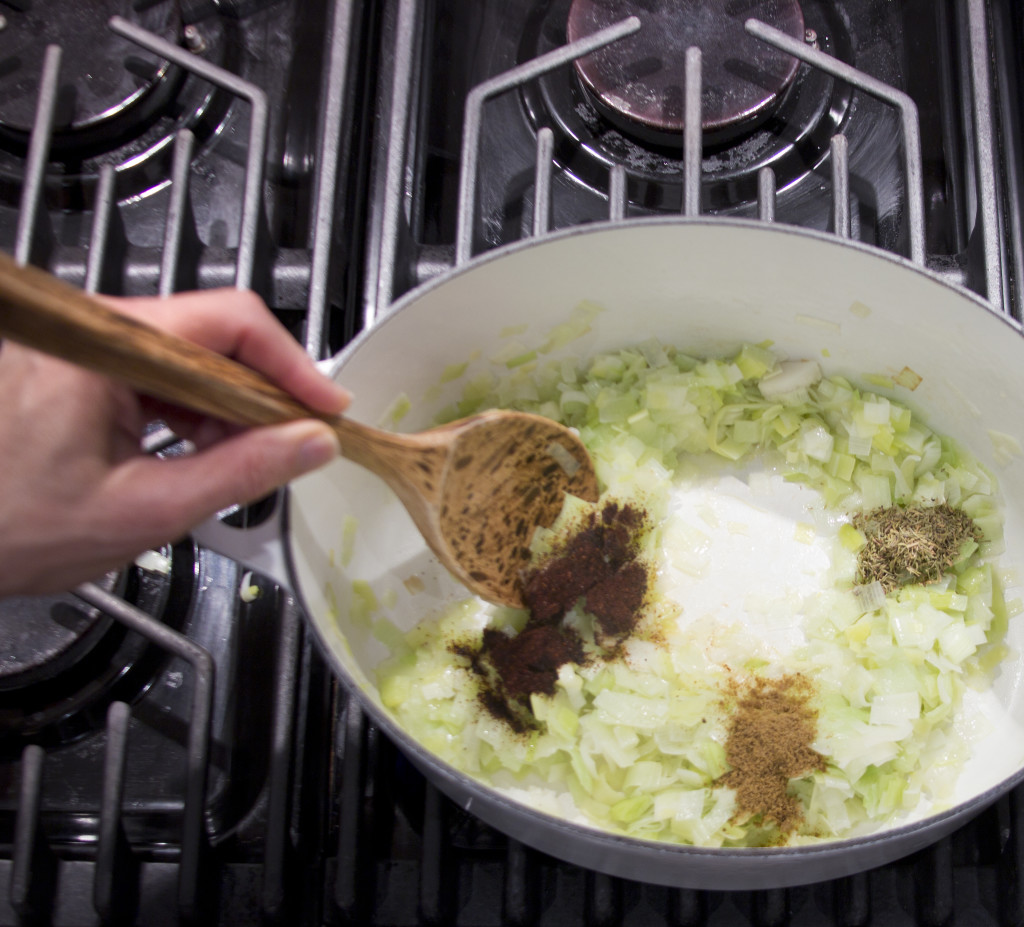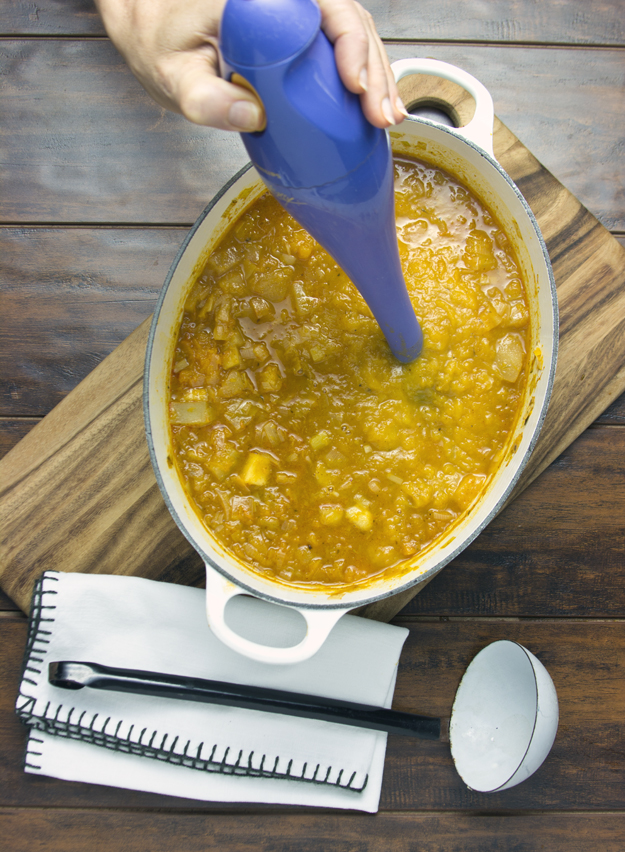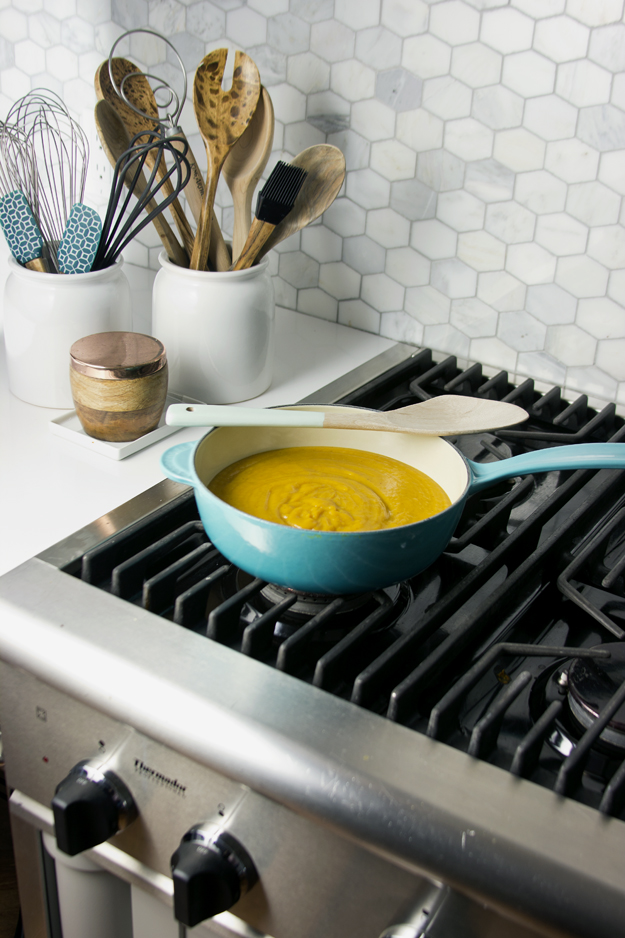 For a gorgeous finish, add a touch of maple cream (mix 1/3 cup sour cream with 1 Tablespoon maple syrup). To make the pretty swirl I show here, put maple cream in a squeeze bottle and drop a few small dots of the cream on top of the soup. Take a wooden skewer or toothpick and run it gently through the center of the dot, to make the elegant pattern.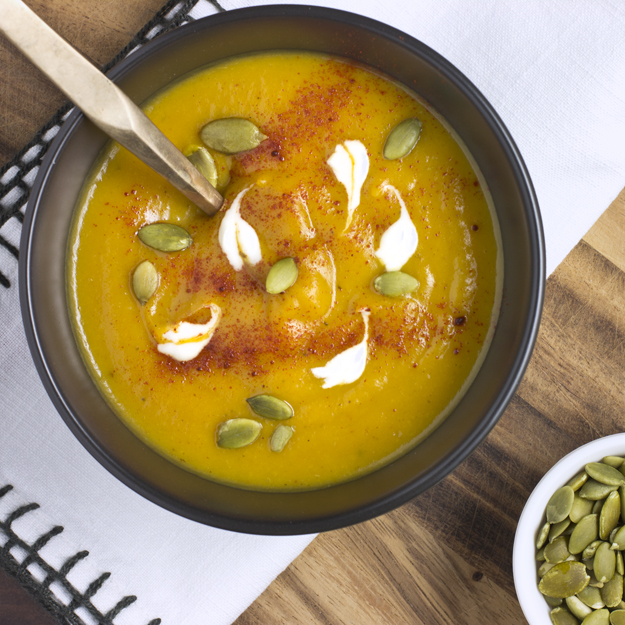 Finish it off with a light dusting of smoked paprika and a few toasted pumpkin seeds for some crunch.