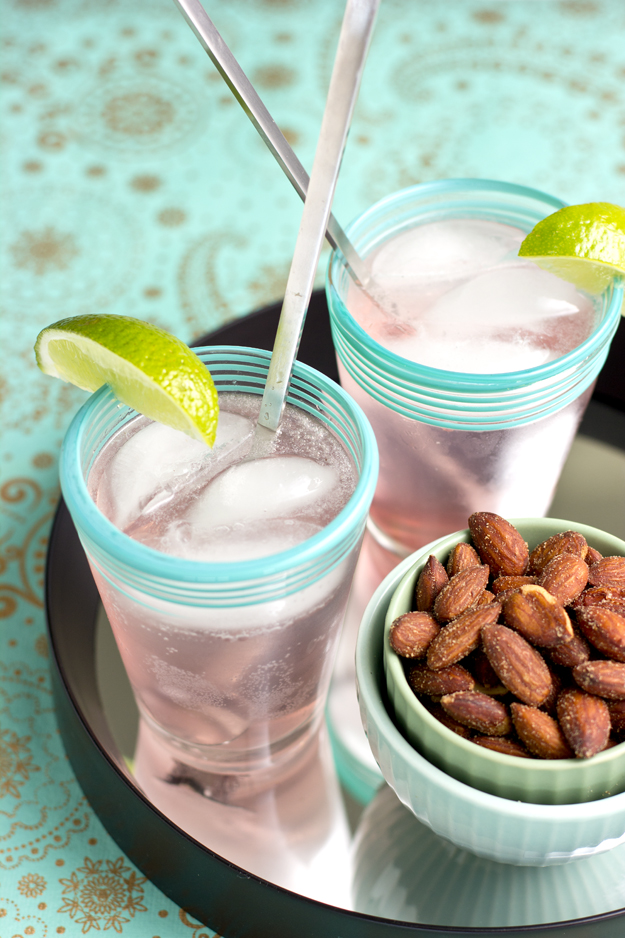 With party and holiday season just around the corner, I thought I'd share with you a twist on the classic gin and tonic. Recently on the last night of our holiday in Newfoundland at Fogo Island Inn we were treated to a Cocktail Tasting Session.  Assistant Food and Beverage Co-ordinator Bryan put us under his spell as he crafted four special cocktails using classic spirits with the addition of roots, herbs, fruits and berries that grow on Fogo Island.
For our first cocktail, Bryan taught us how to make "Some Shockin Good", a vodka based cocktail featuring foamed egg white, tart cherry juice, marinated cherries and liquorice syrup. Bryan disappeared into the walk-in freezer and returned with a huge hunk of ice broken off a 10,000 year old iceberg, a giant mallet and some safety goggles. I got to work out my aggressions and smashed some chunks off the iceberg to pour the finished cocktail over.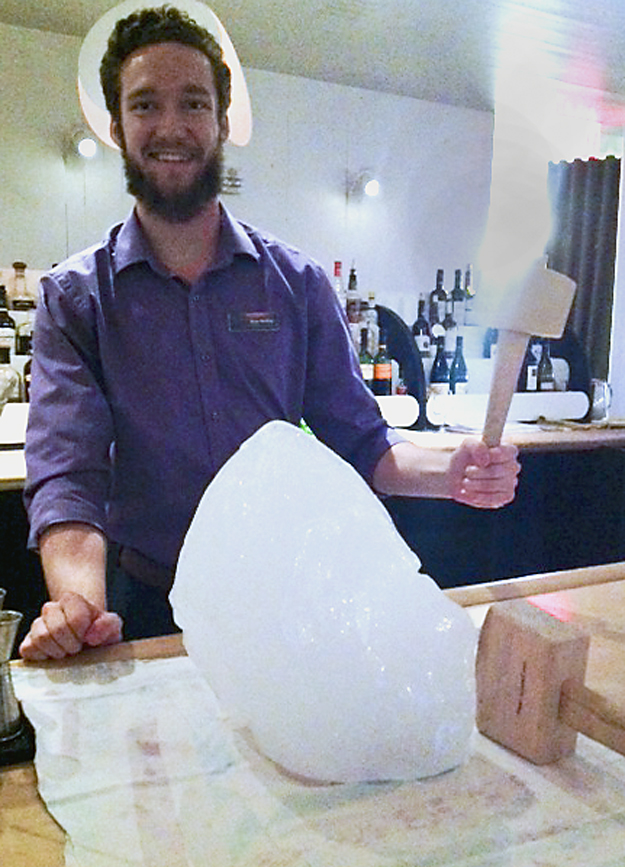 According to Bryan, as an iceberg forms over thousands of years, air becomes trapped between the thin layers of snow. Eventually, that air must find it's way out, so when you pour a drink over iceberg ice, it snaps,crackles and pops. That's the sound of gas being released, after being trapped inside for 10,000 years. We happily sipped to the Rice Krispies soundtrack.
The second drink was a cocktail crafted from Screech. My recollection of what else went into that drink is a bit fuzzy. I do recall that for the third cocktail, some kind of smoking gun apparatus was brought to the bar and Bryan smoked some spruce buds (I think?) to add to a whisky based cocktail.
For our fourth cocktail, my husband requested a gin and tonic based drink. Bryan got to work and created a delicious concoction, which we promptly dubbed "The Captain", my husband's nickname.
He earned this moniker many years ago, before we became parents. We would visit friends and family with children and inevitably, driving home after the visits, he would comment that when he had kids they would be better behaved than our nieces and nephews. He joked that his kids would salute him and answer "sir, yes sir, daddy sir" when he told them to clean up their toys or go to bed. I know you will be shocked to hear that it didn't quite go that way with our own.
For this drink, gin and tonic are joined in the glass with lime juice, simple syrup, St. Germaine Elderflower Liqueur and a splash of Chambord liqueur. Should you decide to splurge on a bottle of Elderflower Liqueur, here are a few more great cocktail ideas.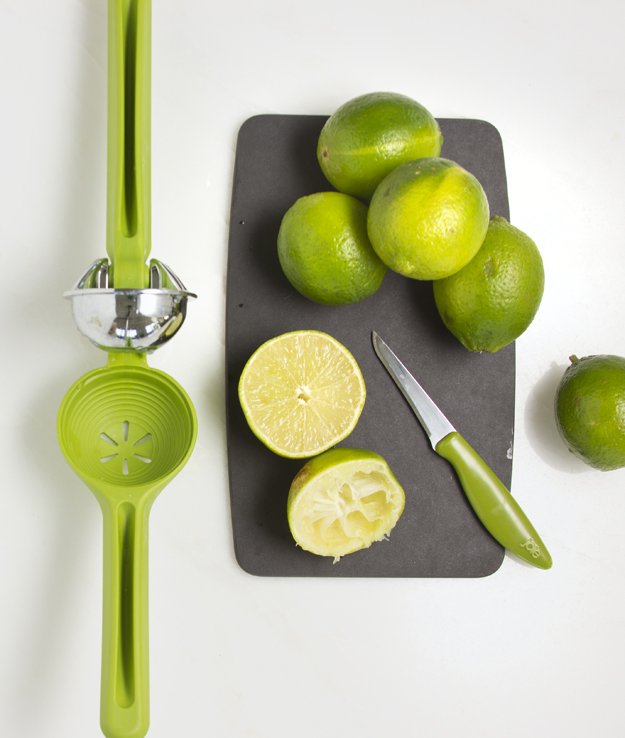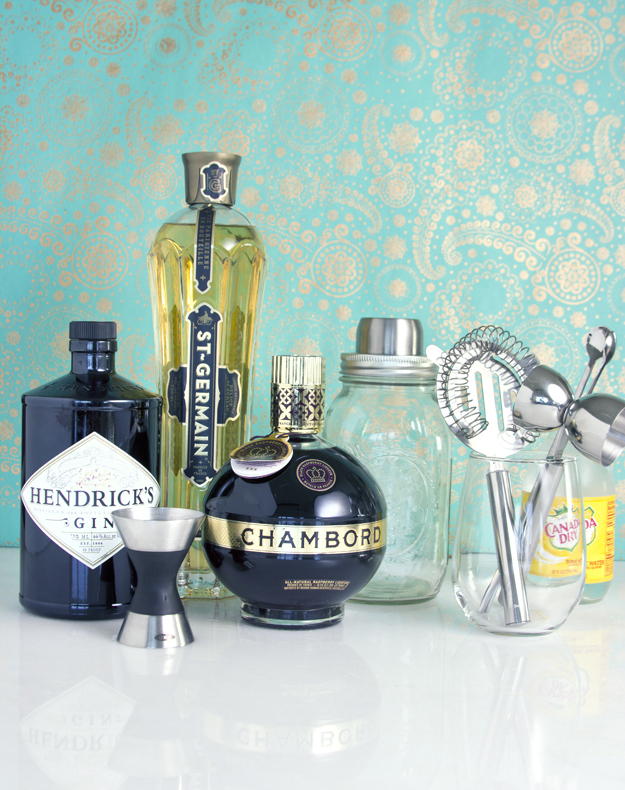 Poured over ice, "The Captain" is sure to mellow even the toughest parent at your gathering.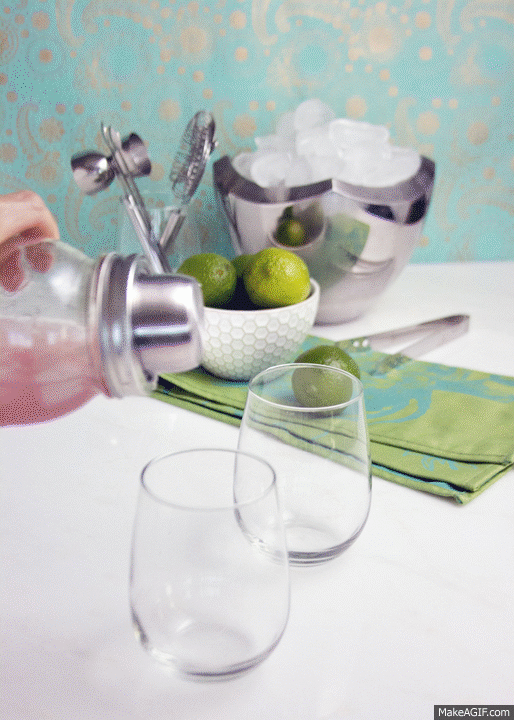 Click here to print recipe for The Captain.