On the 6th night of Chanukah, my true love asked me if I was trying to kill him with all that butter and sugar I'd been force feeding him. What??? Pecan Toffee Squares, Oat Pistachio Cookies, Macadamia Coconut White Chocolate Shortbread, Perfect Chocolate Chunk Cookies and Chocolate Crunch too much? OK, point taken. Perhaps it's time for some salad.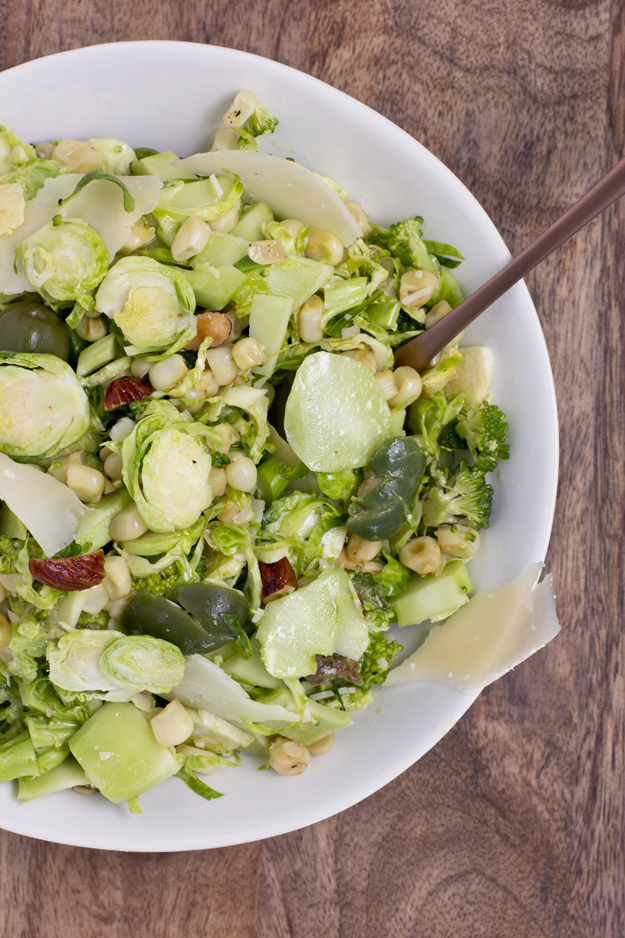 I've been on a bit of a raw Brussels sprouts bender lately. But really, can you blame me? Would you be able to resist buying these Brussels sprouts? Who knew Brussels sprouts grow on a stalk? So cool. I think I actually squealed when I saw them.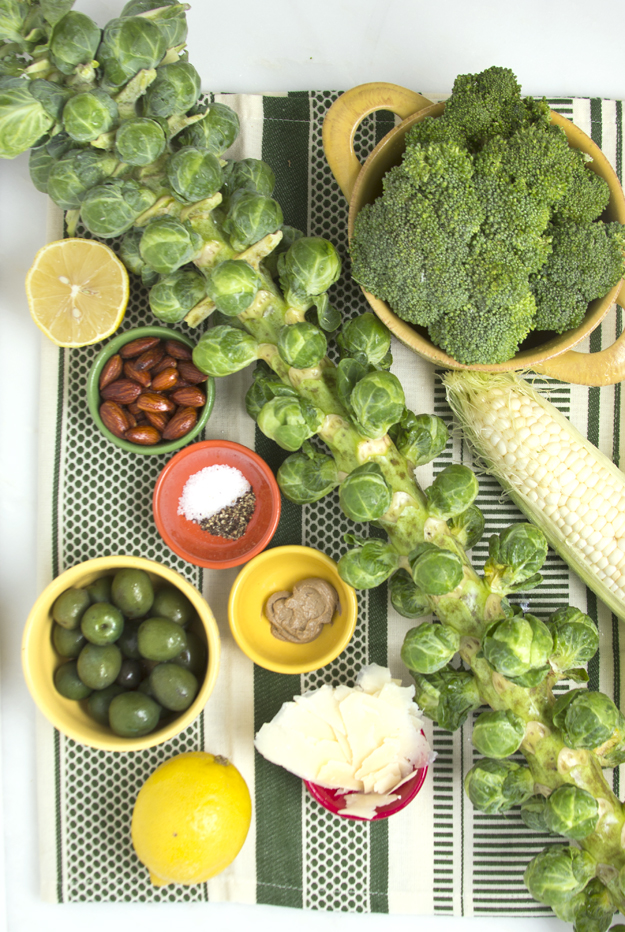 These giant bright green olives are Castelvetrano olives. I was introduced to them this summer, and was astounded at how different they are from the typical salty heavily brined green olives we normally buy. They have a crunchy bite and a mild buttery flavour. They somehow manage to be sweet and salty at the same time. Mild and not at all overpowering, they are the perfect olive for this salad. I found them at Whole Foods.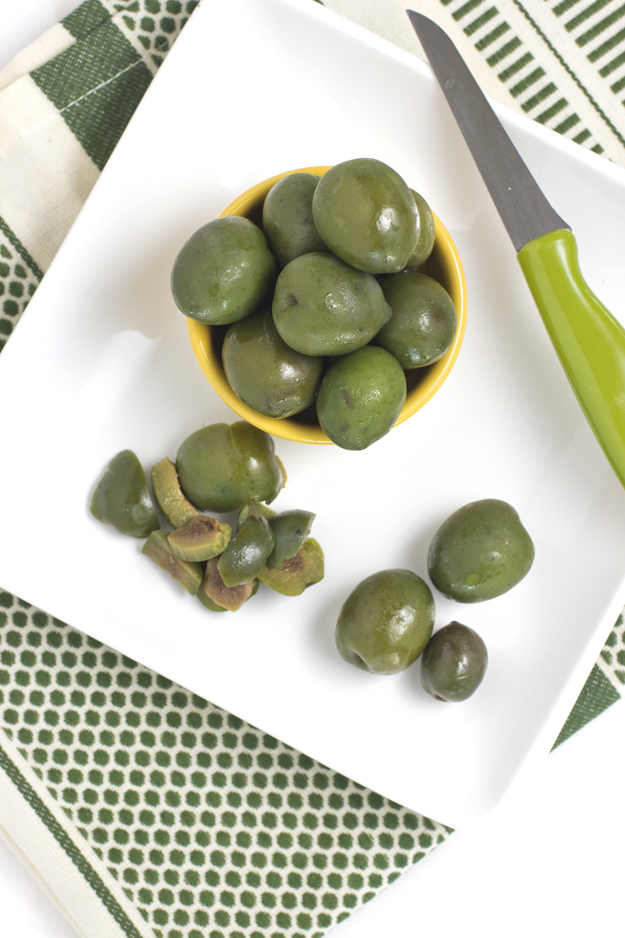 I discovered this recipe in the November 2015 issue of Bon Appetit Magazine. A food processor makes quick work of shredding the Brussels sprouts.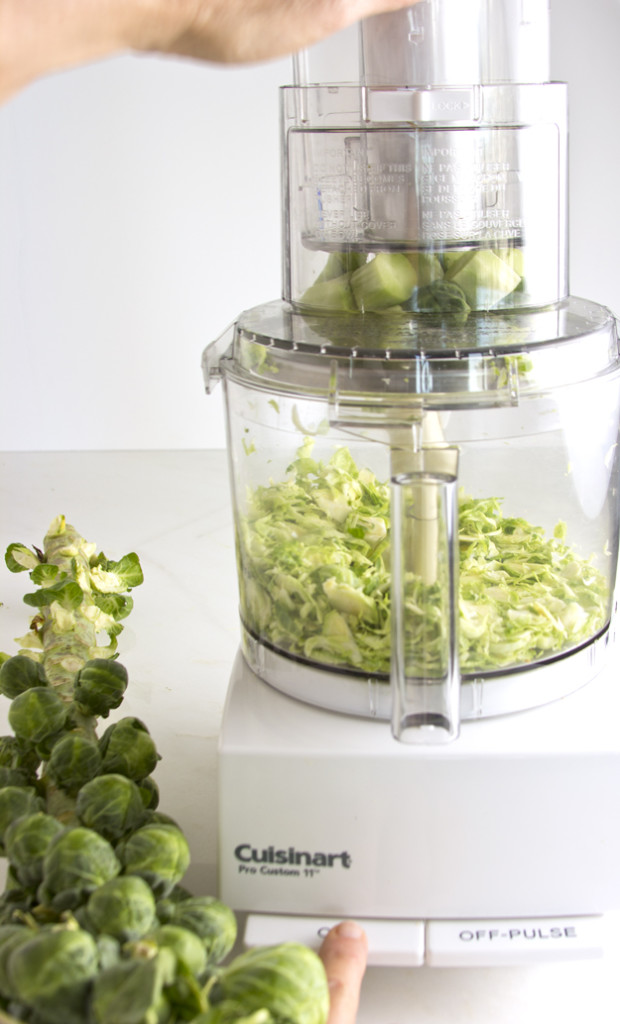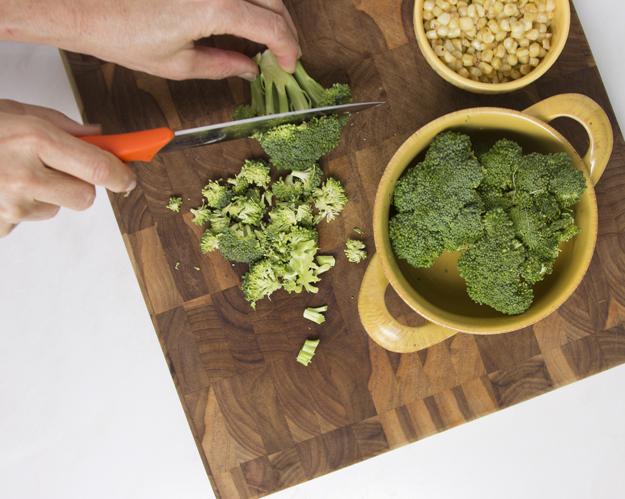 As we crunched through this salad, my true love said he could feel his arteries unclogging. A fresh lemon vinaigrette dressing gets additional punch from a bit of anchovy paste. Rather than make the dressing taste fishy, it just adds a rich, savory background flavour. A generous shaving of Parmesan cheese, fresh corn and some chopped toasted almonds round out this addictive slaw.