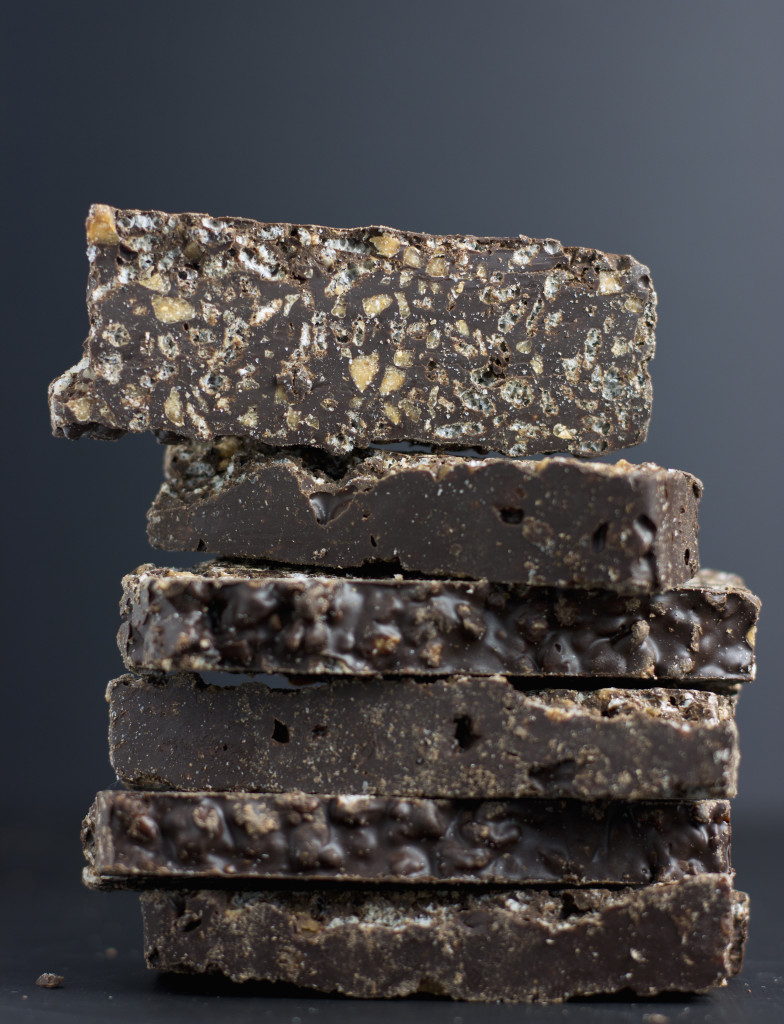 On the fifth night of Chanukah, I made Chocolate Crunch for my true love. Truthfully, this one was for me. My true love is not a huge chocolate lover. This recipe comes from The Mast Brother's cookbook.
My friends, The Grizzlies, gave me this book as a gift when I broke my foot a few years ago. It kept me greatly entertained while my bones were healing. The recipes are delicious but what I really love best about this book are the deep, dark, exquisite chocolate photos. The book reads like an adventure novel, following the bearded brother's unusual journey from their home state of Iowa to their factory in Brooklyn. Plus, how could you not love a book whose dedication reads, "To our mother, we love you."
The Mast Brothers were on the forefront of the bean-to-bar artisan chocolate movement. They source cocoa beans with unique flavour profiles from around the world, roast the beans in small batches to create truly handmade chocolate, one of the very few chocolate makers to do so. And their bars have the coolest packaging.
This is a pretty simple recipe, no baking required. I tinkered with their recipe, ever so slightly by adding some Skor bits to the mix. Rice Krispies add a gentle snap, while the toffee flavoured Skor bits add a firmer crackle and pop.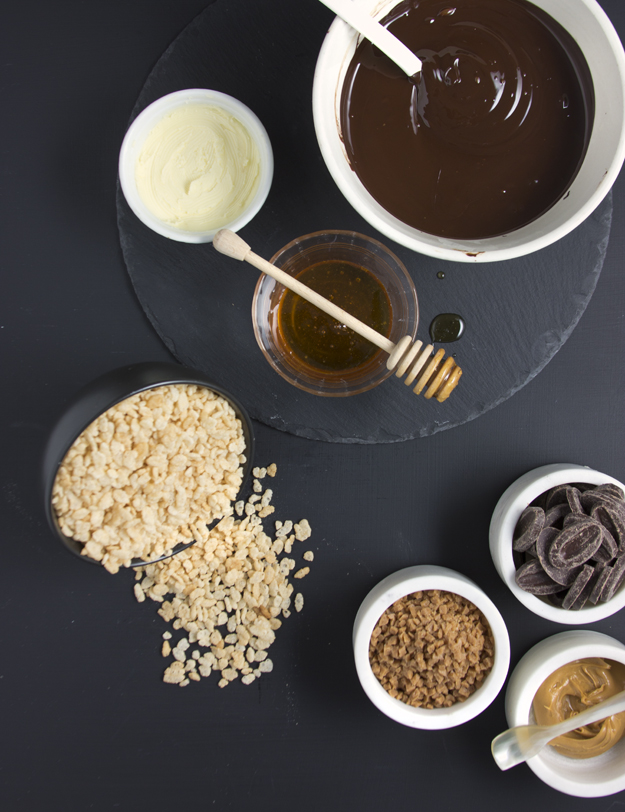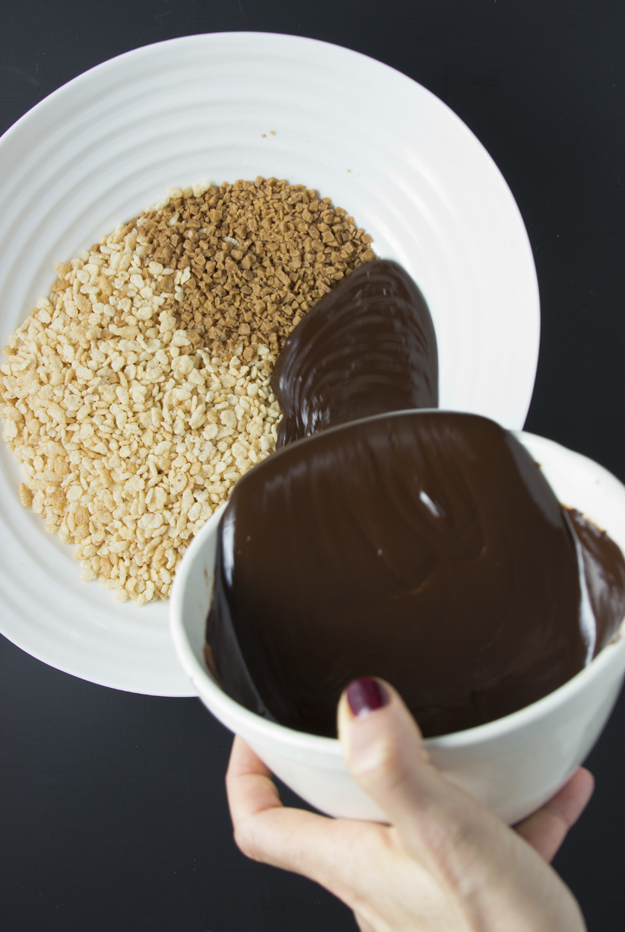 The mixture gets poured into a parchment lined baking sheet and refrigerated until set. Sliced into thick slabs, this is the perfect afternoon pick-me-up!