On the fourth night of Chanukah, I baked Perfect Chocolate Chunk Cookies for my true love. Crispy at the edges, chewy in the center, filled with abundant pockets of gooey chocolate and topped with a light sprinkling of coarse sea salt to balance the sweetness.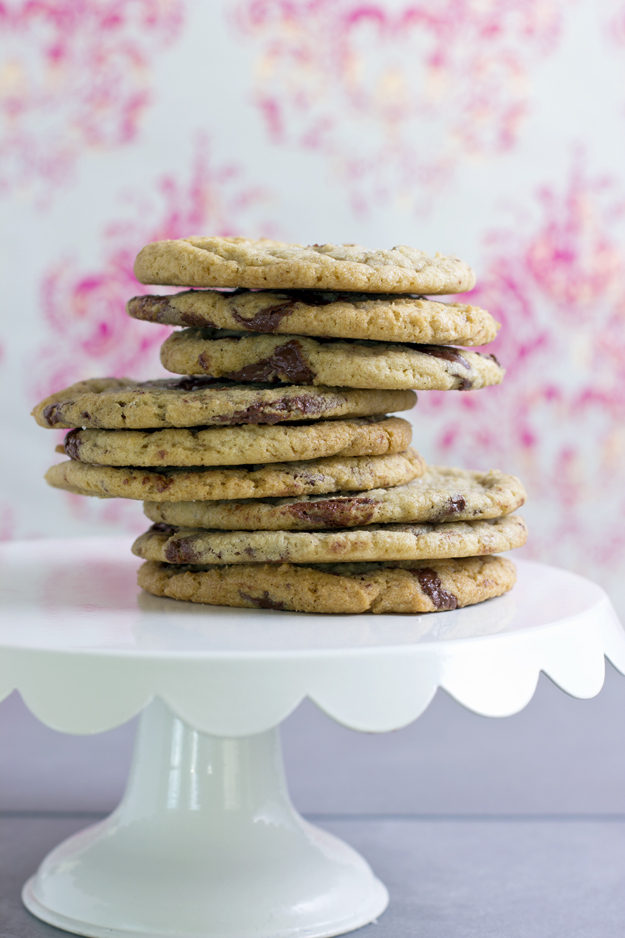 I can't take credit for creating these fabulous cookies. That place of honour goes to Ashley of the wonderful blog "Not Without Salt." I blogged about these cookies before, when I first made them in 2011. I don't usually blog about the same recipe twice, but I wanted to share them again, in case you missed them the first time around. (Plus, my original photos did them no justice!) They're that good! If you're not a baker, but still want to try them, Ashley sells them in a cookie mix.
Since that time I have tried many other chocolate chunk cookies, but I have yet to find another recipe that is as outstanding as this one. What makes this recipe unique is the use of 3 kinds of sugar. White sugar makes the cookies crisp, brown sugar contributes to their chewy center, and  coarse Turbinado sugar gives them a delicate crunch. Are you still sitting there reading? Let's bake!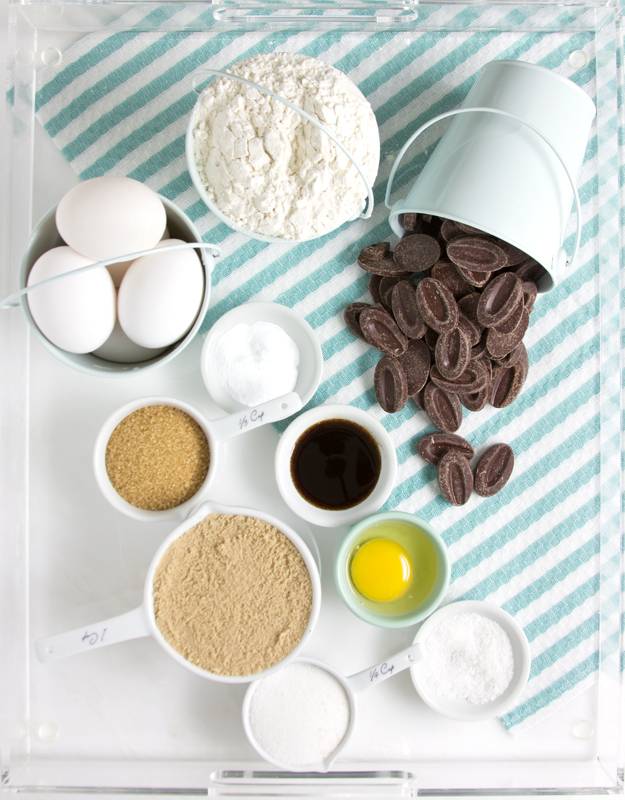 I have tried making these cookies with regular supermarket chocolate chips, and they are quite good, but if you are making them for someone you really want to impress, thank, or just say, "I love you", make them with Valrhona Guanaja Feves. (those big chocolate oval discs in the photo above). They are pricey and you need to buy them online, but they are worth it. Slightly bitter, with hints of fruit, coffee and molasses, this is a complex, big flavoured chocolate.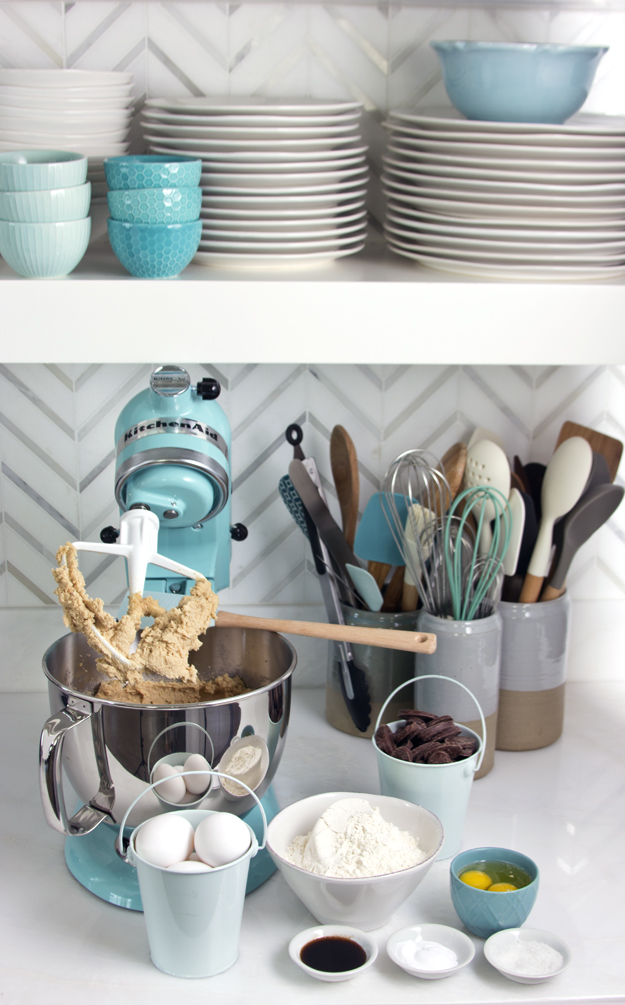 The larger chocolate chunks create majestic pockets of gooey chocolate, so if you're into that sort of pleasure, go for the good chocolate! Personally, I don't care for warm from the oven cookies. I much prefer them frozen. I have trained my family and friends to love them that way as well, so when they come to visit, everyone heads straight for the freezer to see what's freshly baked (and frozen!).