On the third night of Chanukah I baked Macadamia Coconut White Chocolate Shortbread cookies for my true love.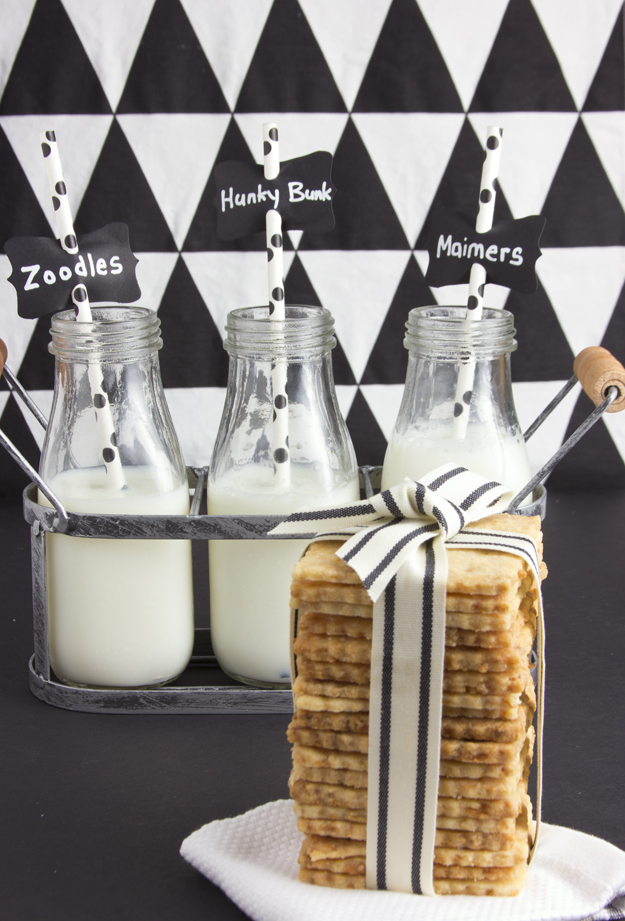 This is a Martha Stewart recipe, from her lovely Cookie Book. Her recipe used coconut and macadamia nuts, but I added white chocolate to mine. These tropical shortbread cookies are buttery and crumbly, everything a good shortbread cookie should be.
Certain foods just belong together. I learned about the magic combination of white chocolate and macadamia nuts many years ago when I worked at The David Wood Food Shop in Toronto. I was pregnant at the time and consumed a very large quantity of pastry chef Daphna Rabinovich's Macadamia and White Chocolate Chip Cookies.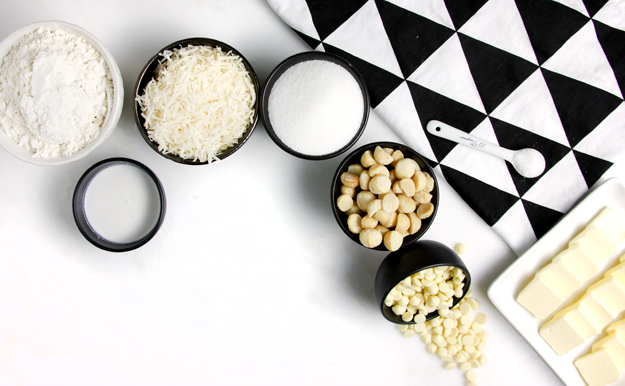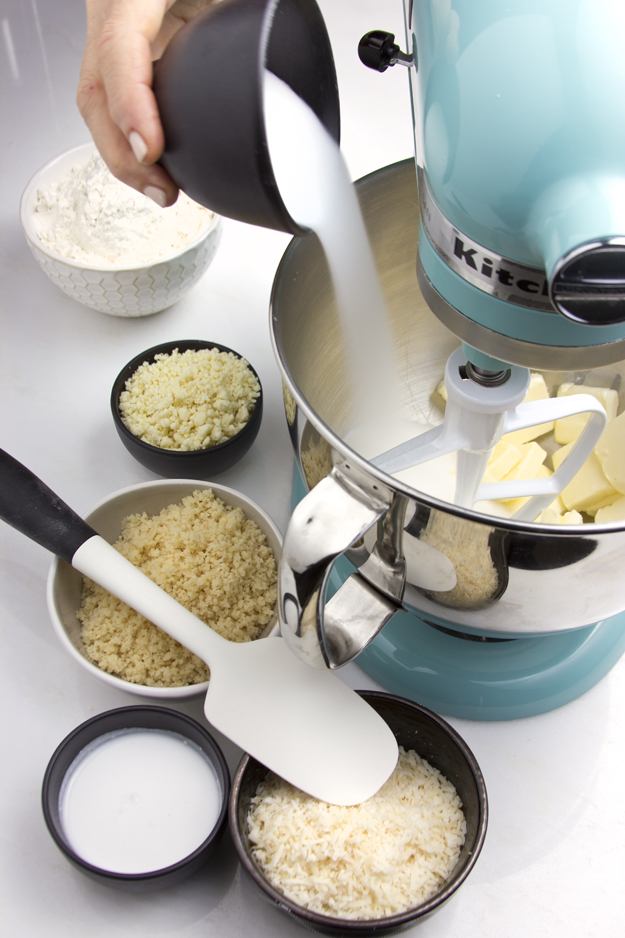 I find it much easier to roll out the dough right after I make it, before chilling. Roll it out between two sheets of parchment paper. Then stick it in the freezer for about 30 minutes before cutting it into shapes.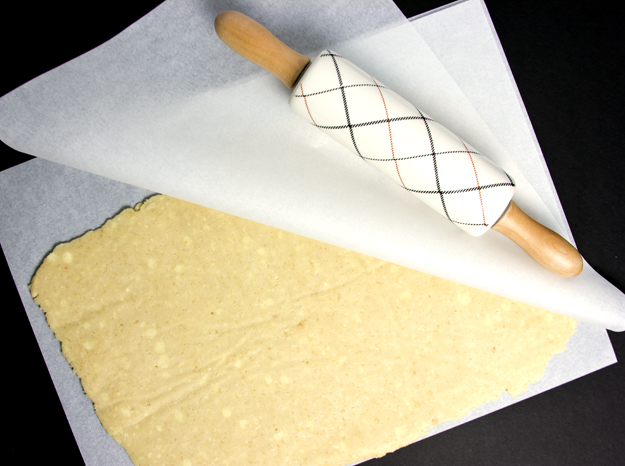 I love these fluted square cookie cutters. They remind me of Nice cookies from my childhood.