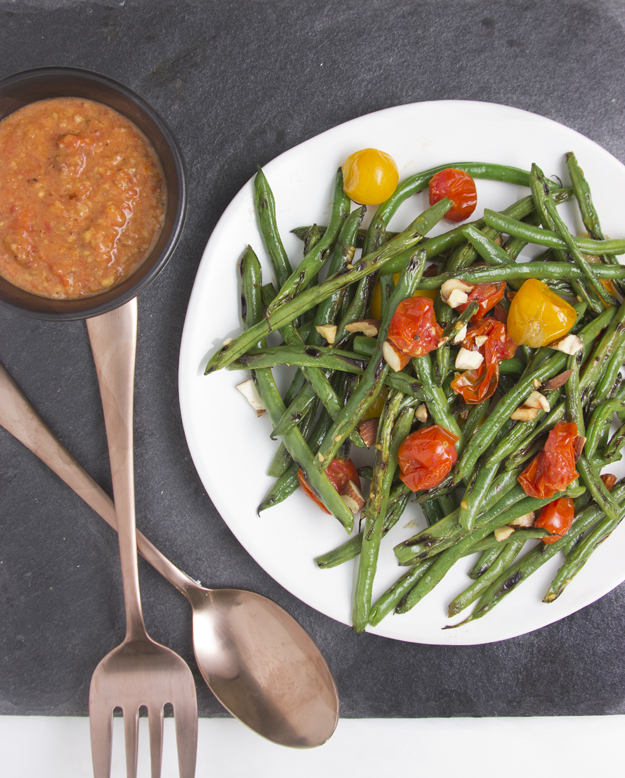 Some people consider green beans boring. I prefer to think of them as a blank canvas. Their neutral flavour is a perfect backdrop for all kinds of culinary profiles. These blistered green beans are ideal for when you just want to crunch your way through something green.
This recipe was featured in the 2015 Thanksgiving (November) issue of Bon Appétit. I wanted to cook and bake almost every recipe in that magazine. While I still mourn the loss of Gourmet, I think that editor-in-chief Adam Rapoport is doing a stellar job at the helm of Bon Appétit. The magazine feels fresh and modern to me and the photography always leaves me feeling inspired.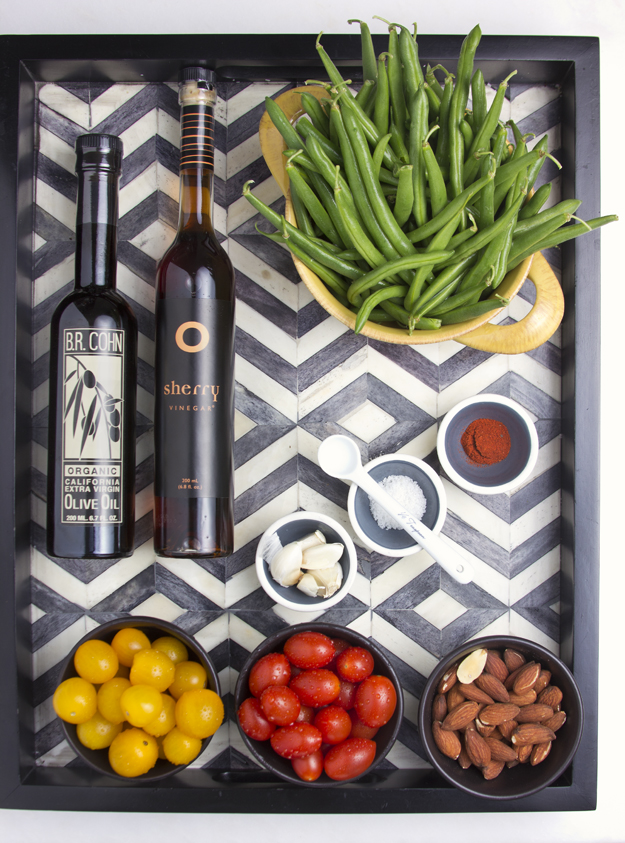 The pesto sauce for these beans is a riff on a traditional Catalan sauce made with roasted red peppers and almonds. Roasted tomatoes stand in for the traditional peppers. While winter tomatoes are often insipid, roasting infuses them with tons of flavour.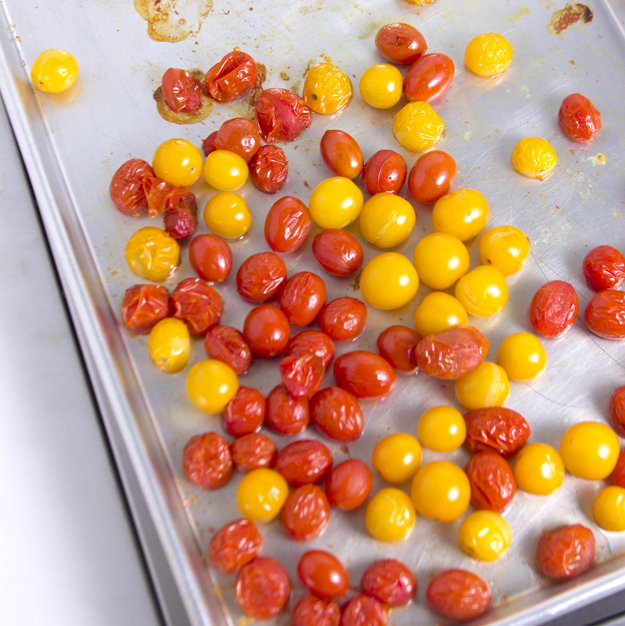 The green beans spend about 10 minutes in a blisteringly hot pan, until they become lightly charred but still have some crunch.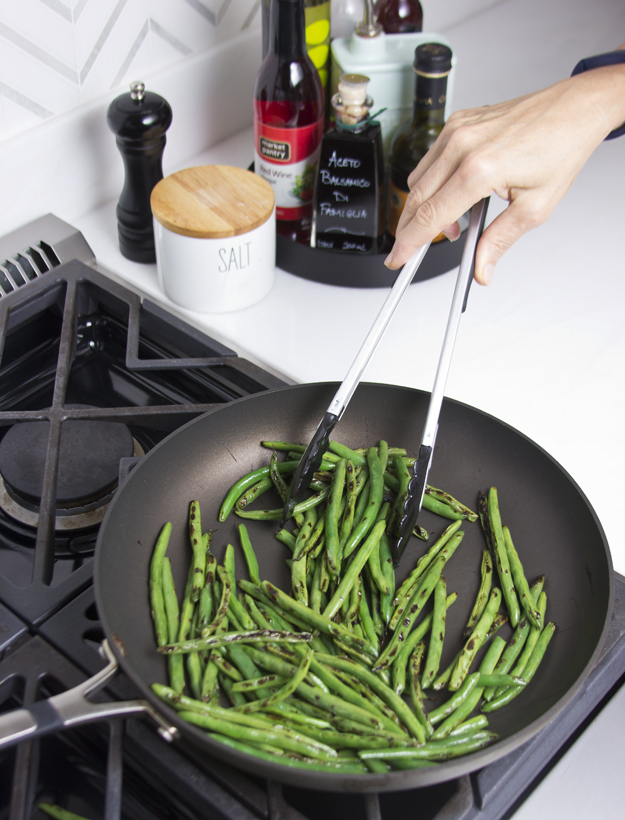 Crunchy, fresh, and tangy-sweet, these green beans hit all the right notes. They are sure to become a regular in your weekday rotation.