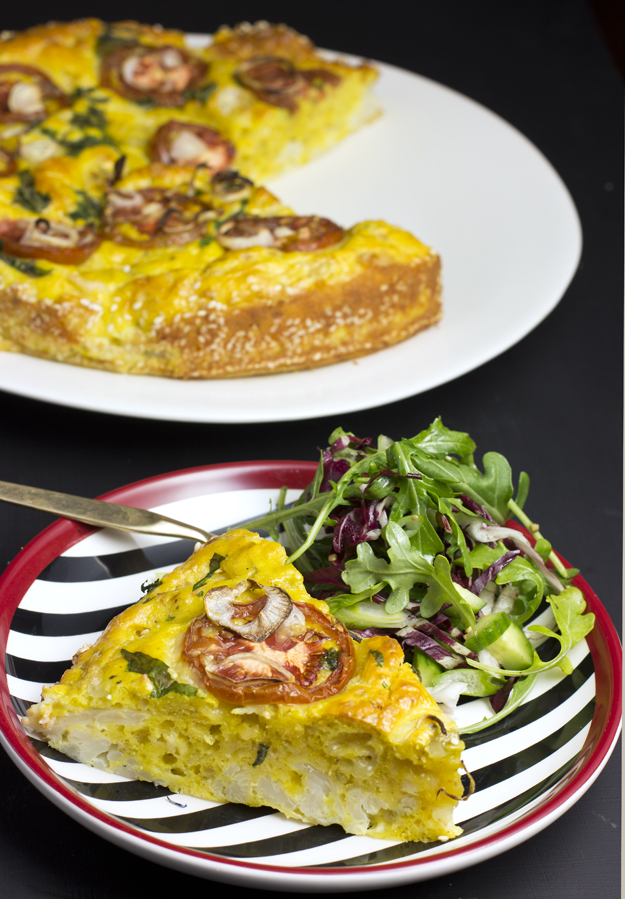 Happy New Year! Have you made any resolutions? Let me know what you're determined to change or accomplish this year. Personally, I'm not big on goal setting. It makes me very uncomfortable. I fear the inevitable disappointment if I fall short of my target.
A good friend of mine resolved to express more gratitude this year. She wrote me a beautiful note, letting me know how grateful she is for our friendship. I was so touched. Yet, a small part of me felt like crap! Maybe I should be resolving to be a better person too. Or maybe I'll just bake a cake, a vegetable cake. That counts as virtuous, doesn't it?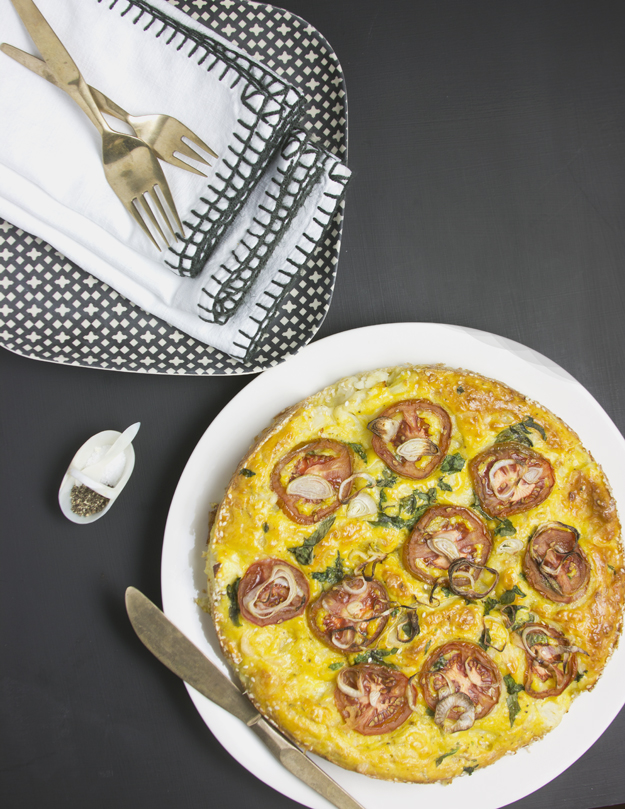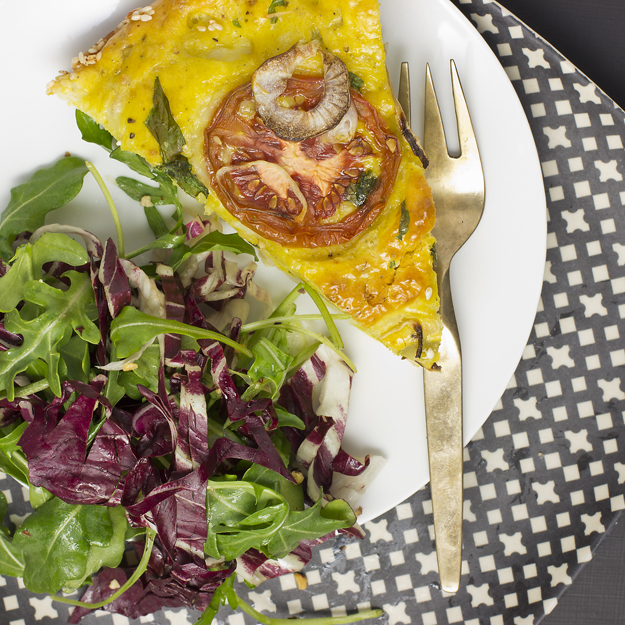 This lovely cauliflower cake is very slightly adapted from Yotam Ottolenghi's book Plenty More.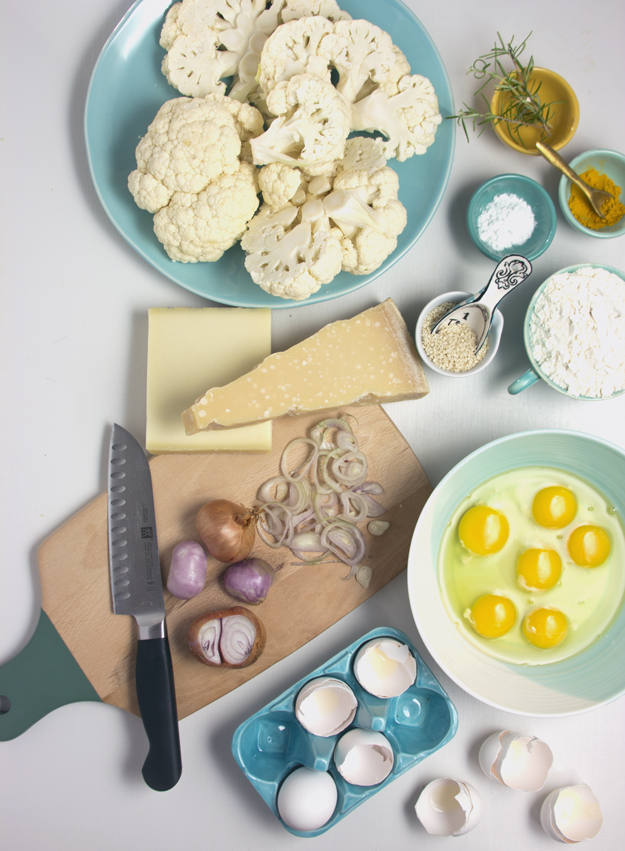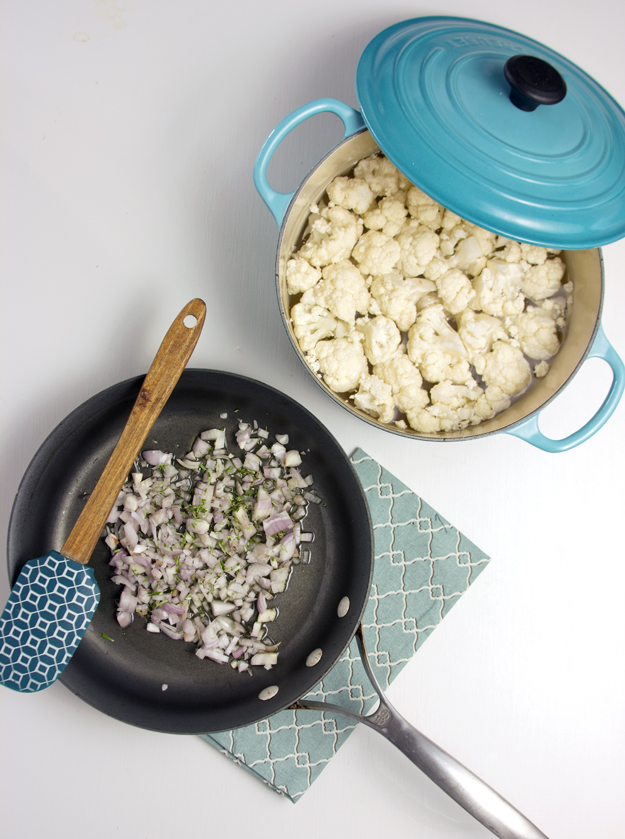 Roasted, mashed, or thinly sliced in a slaw, cauliflower is such a versatile vegetable. In this rendition, cauliflower gets boiled until soft and tender. Then it gets folded into a gossamer light cake batter, made with eggs, flour and baking powder. Basil and rosemary add a herbal freshness. Parmesan and Gruyere cheese add some gooey, nutty saltiness and the addition of turmeric makes this cake positively sunny.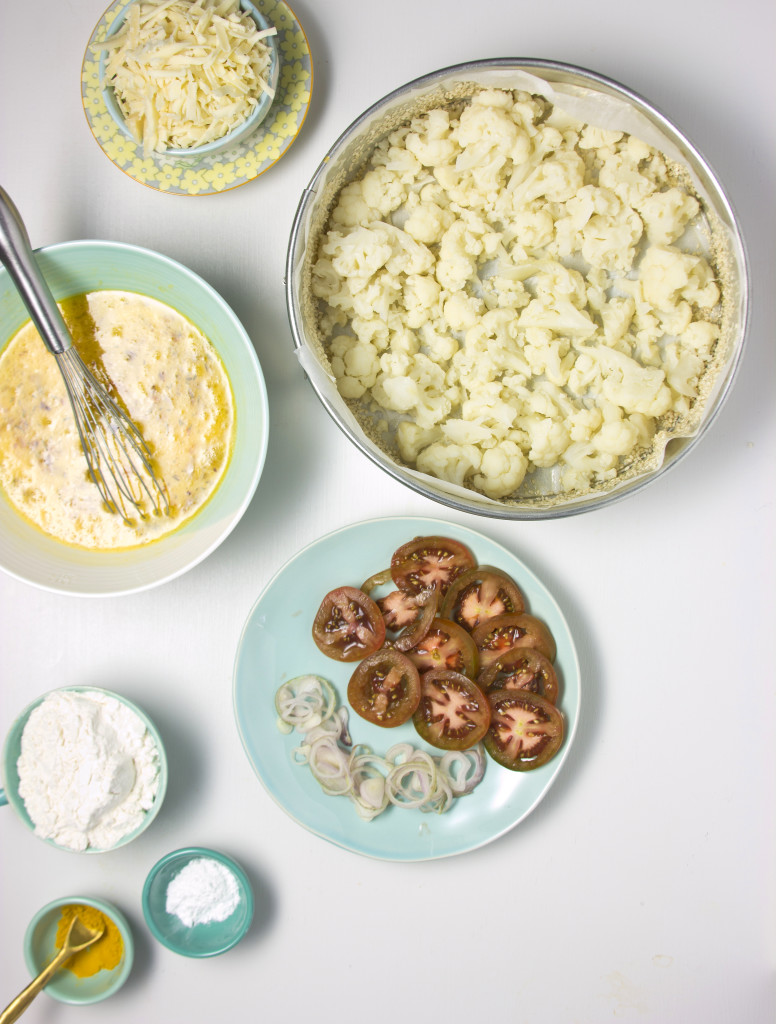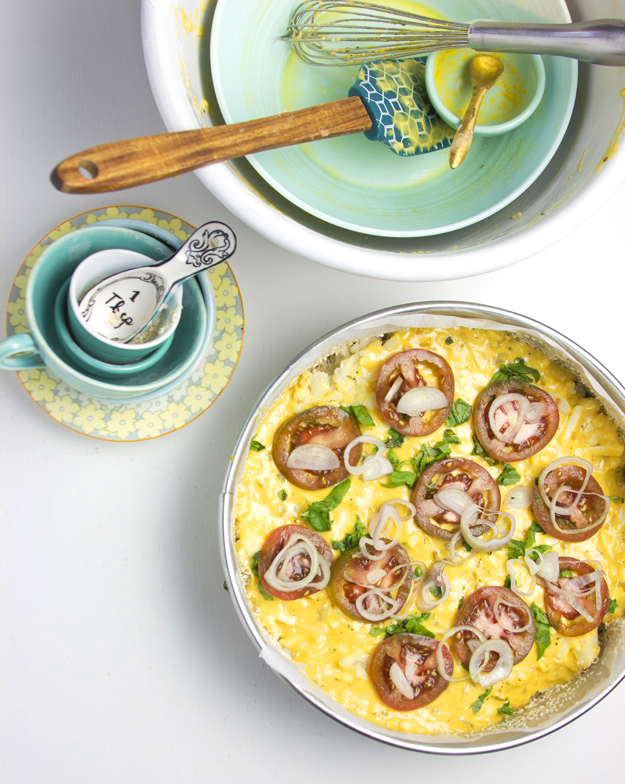 Topped with thinly sliced tomatoes and shallots, this is a very pretty golden cake indeed.