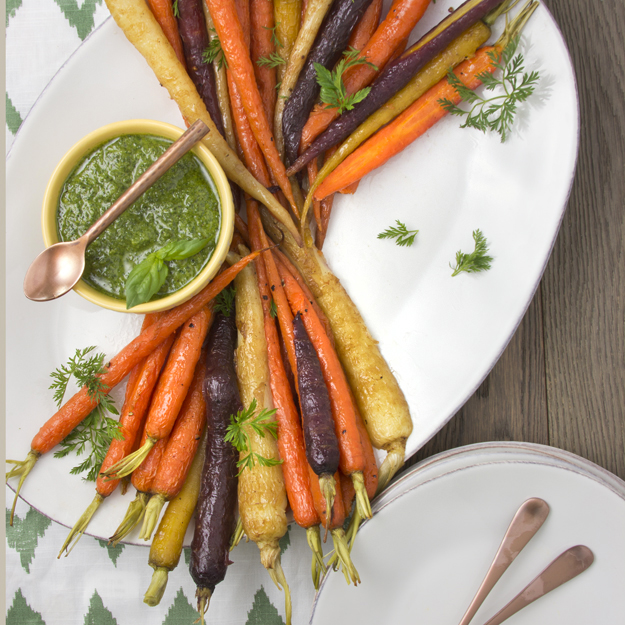 The concept of "nose to tail eating" has been gathering quite a bit of momentum over the past several years. It stems from a desire to be more responsible and waste as little as possible of the animals being killed for our food.
I try to be a more responsible carnivore. I buy whole chickens and cut them up myself, using the bones and neck to make stock. However, I just can't seem to jump aboard the whole animal movement when it comes to using up veal tongue, beef cheeks or pigs ears. I'm just not that adventurous an eater.
Happily, for me, the nose to tail movement has recently made it's way over from animals to vegetables. There's a movement afoot by chefs, to use up every part of each vegetable we pull from the garden. Here's a crusade I can get behind. I'm already great at using up broccoli stems and corn cobs.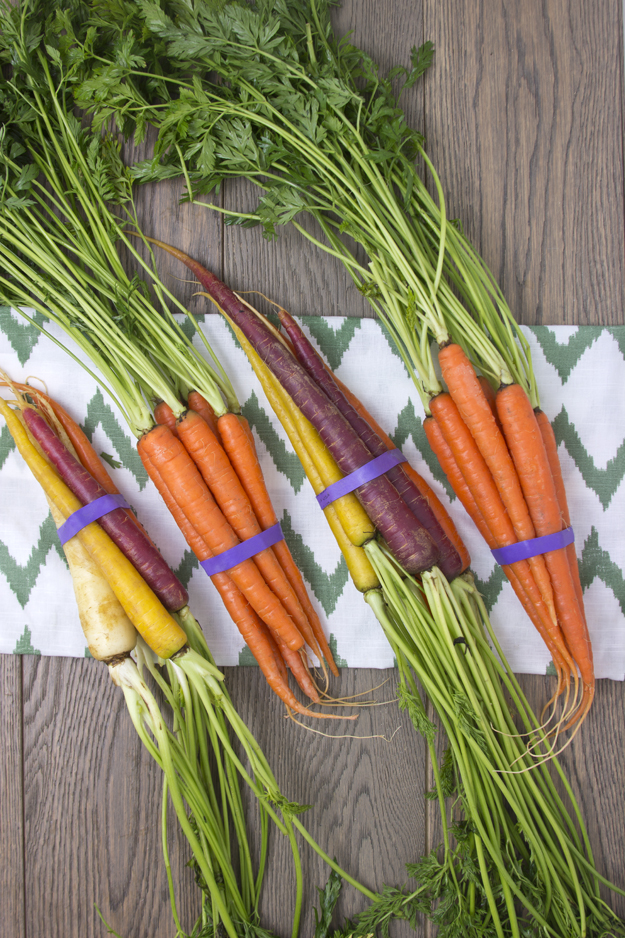 When I stumbled across a recipe for using up the green carrot tops on epicurious.com, it kind of blew my mind. Who knew that carrot tops were edible and that you could create a pesto from them? I was very excited to try it.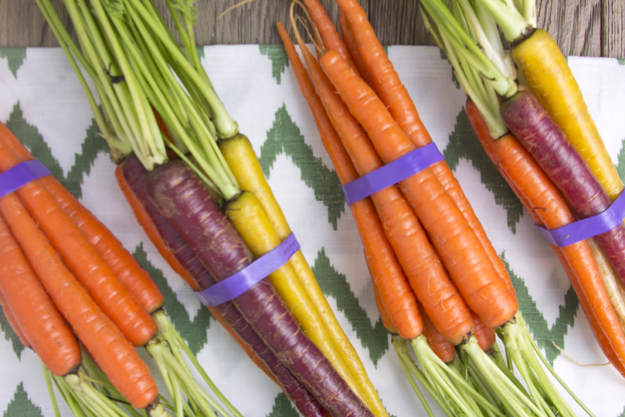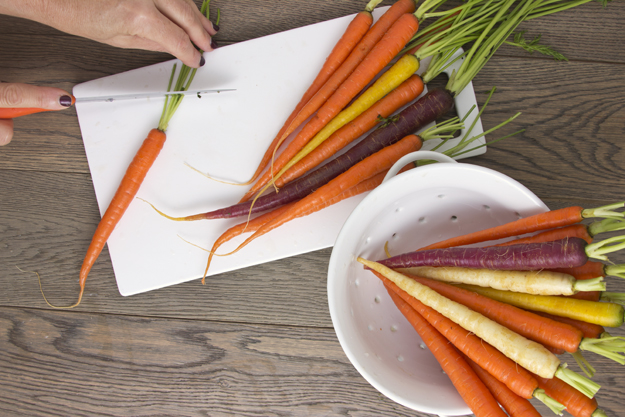 Carrots get oiled and seasoned and then blasted in a hot oven to roast for about 30 minutes. I left a tiny bit of the stems on because it looks so pretty.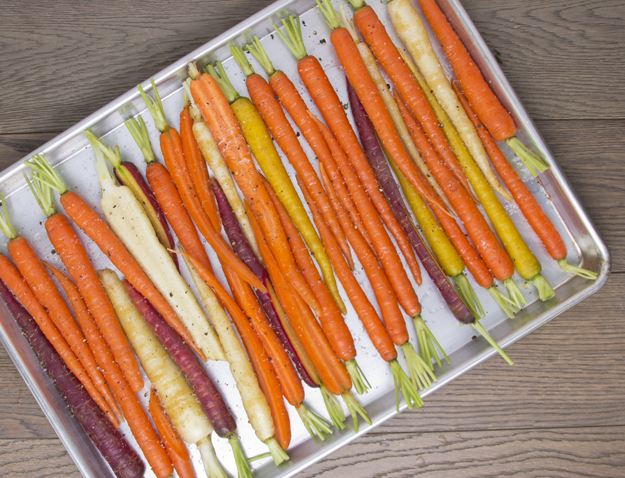 Using up the tender green carrot tops in a pesto is a very clever way to use them up. They taste fresh and clean with a mild carrot flavour. Fresh basil, parmesan, garlic, macadamia nuts and some extra virgin olive oil get blitzed in the food processor with the carrot tops to make a smooth pesto.