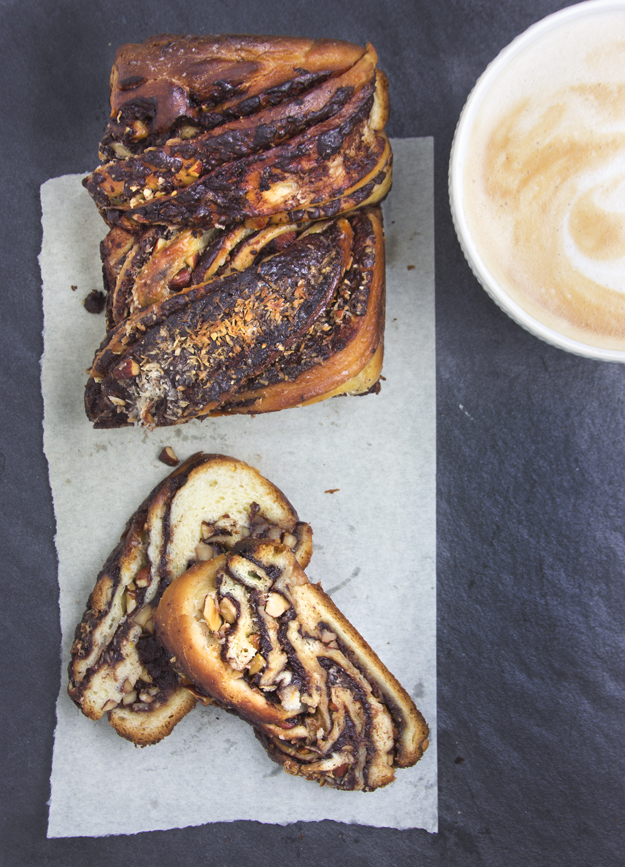 Who among us hasn't wished for more hours in the day? Well consider me your little "time fairy." I'm going to give you 24 extra hours! In case you've forgotten, 2016 is a leap year. February 29, is leap day. With all that extra time on your hands, let me suggest that you make babka.
For the uninitiated, babka is a brioche dough (yeast dough enriched with butter), spread with a sweet filling, rolled up and then baked in a loaf pan. Many consider chocolate to be the ultimate babka. In fact, if you were even to suggest a cinnamon babka to these chocolate lovers, they'd likely gasp and and utter, "another babka"? They theorize that a cinnamon babka is a "lesser babka".
My daughter was visiting this weekend and she wanted to help me with my next post. As we considered what to blog about, my suggestion of blood orange curd filled donuts, eclairs or tart were met with a less than enthusiastic " oh, that's interesting." When  I showed her the photo of Chocolate Krantz cake (aka Babka) in Yotam Ottolenghi's book Jerusalem, she got quite excited. She is enthusiastically in the chocolate camp, while my husband has both feet firmly planted in the cinnamon camp. Luckily, this recipe makes two babkas. And so Battle Babka was on.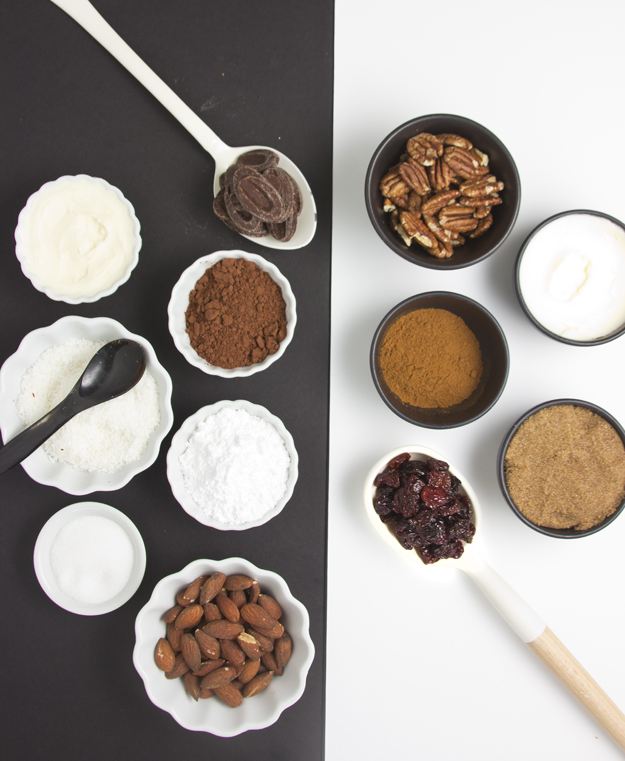 The dough for babka can not be rushed. It requires an overnight rest in the fridge. Then, divide it in half and roll out the first half into an 11 x 15 inch rectangle.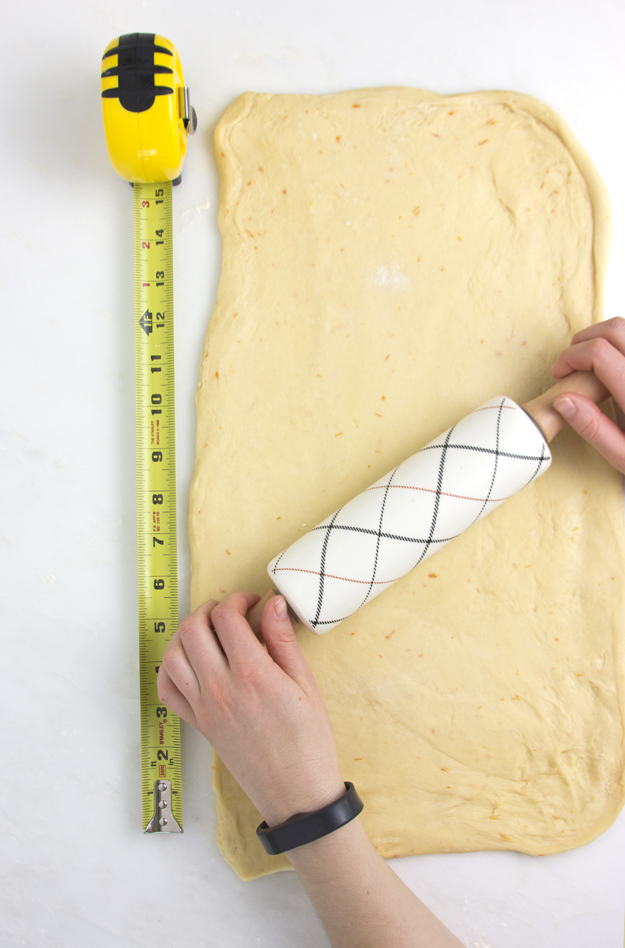 For the chocolate babka, we were inspired by an Almond Joy chocolate bar. After spreading on the chocolate paste, we added chopped toasted almonds and unsweetened coconut.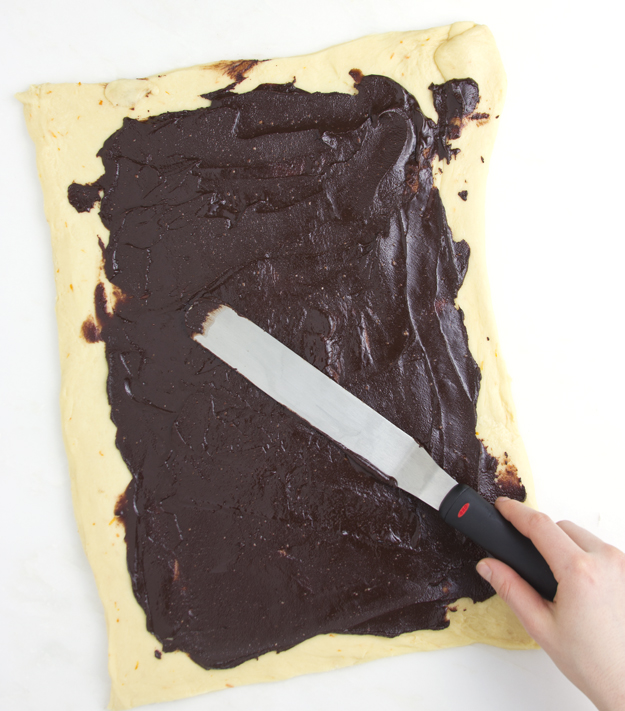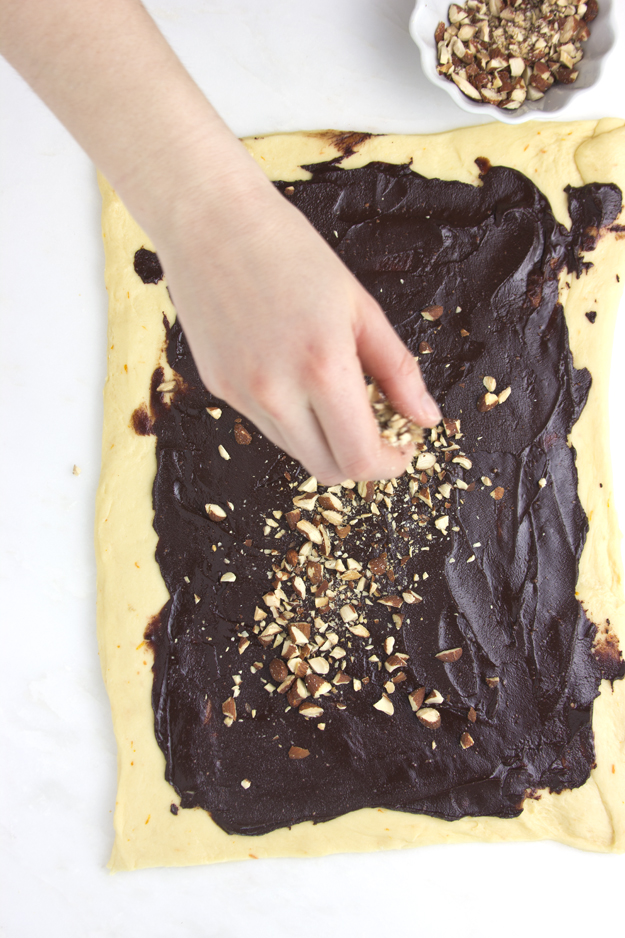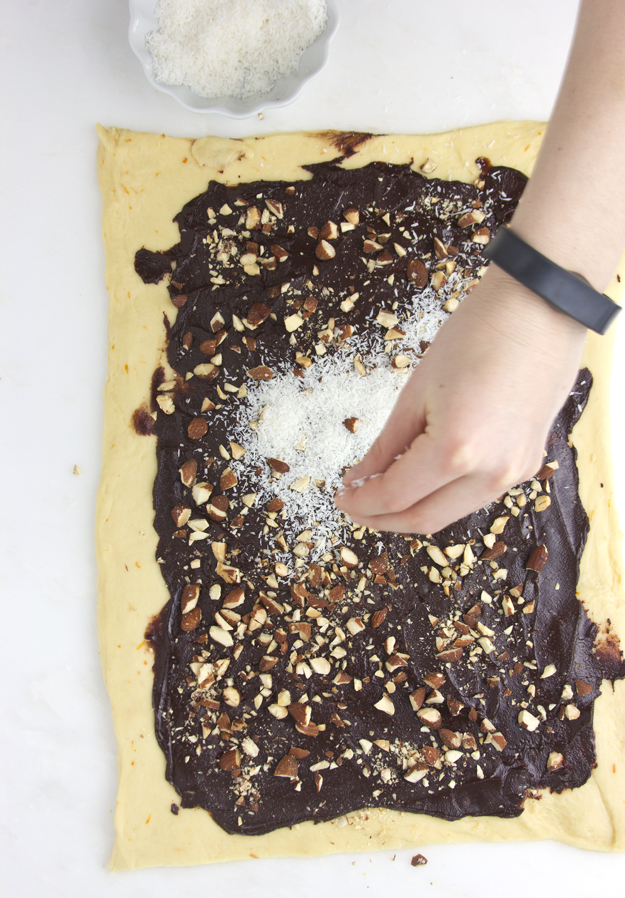 Here's where babka baking becomes fun. Roll up the dough into a tight roulade.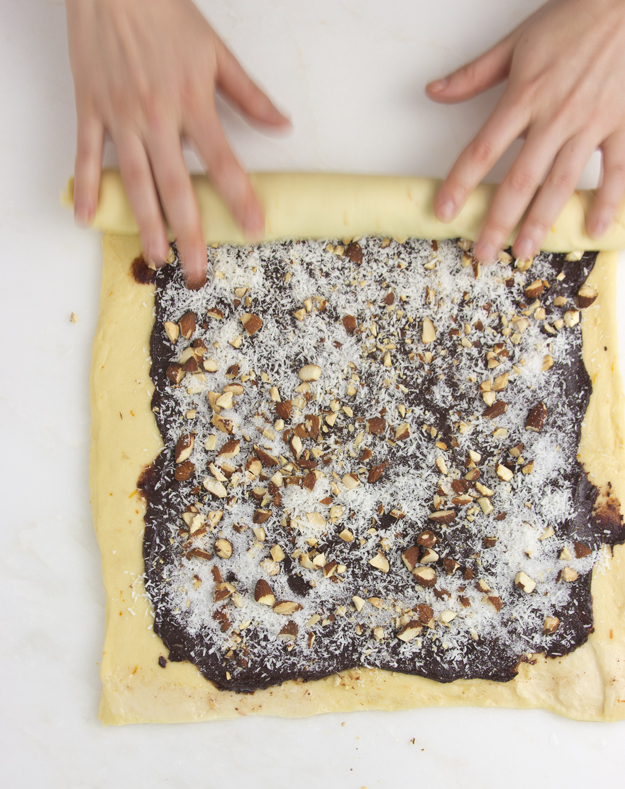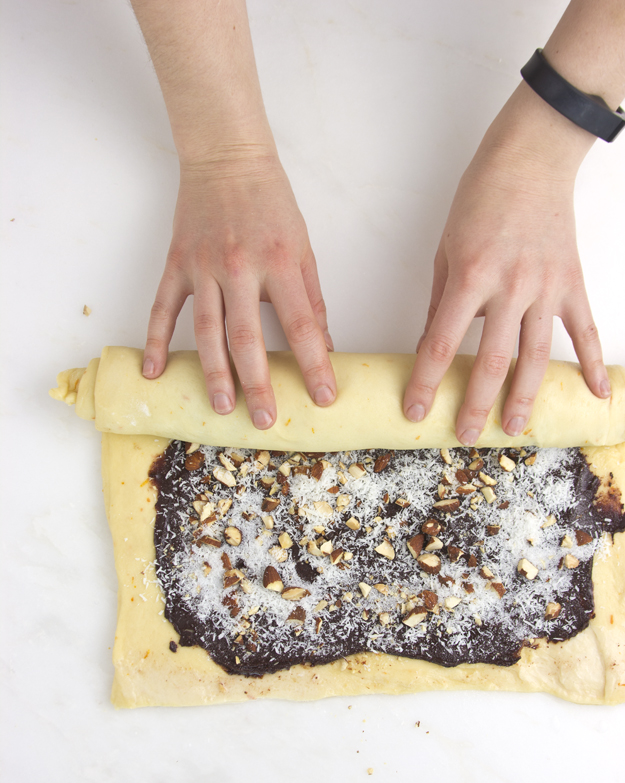 Place roll on a parchment lined baking sheet and freeze for about 15 minutes, to firm up the dough.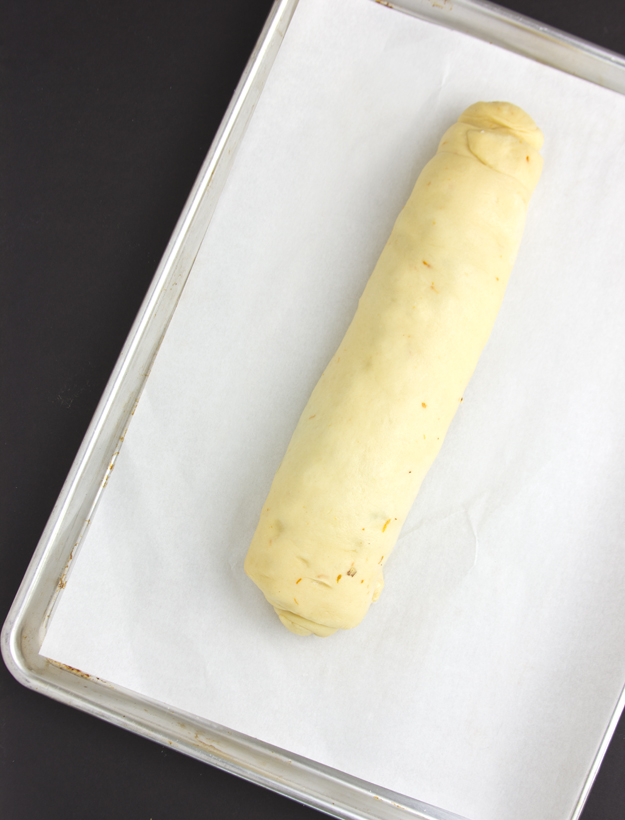 Once the dough has firmed up, it's time to cut it in half, length-wise. A serrated knife makes easy work of this.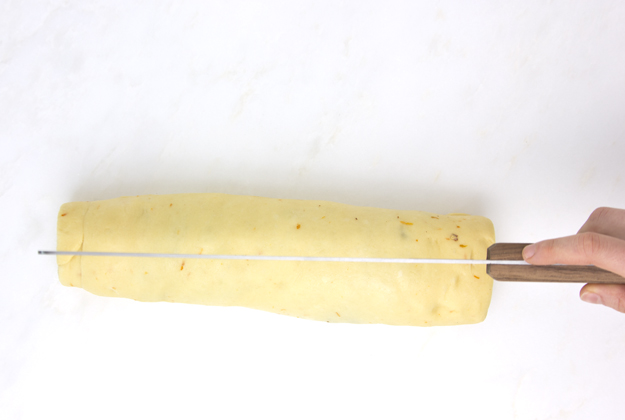 Look at those gorgeous striations.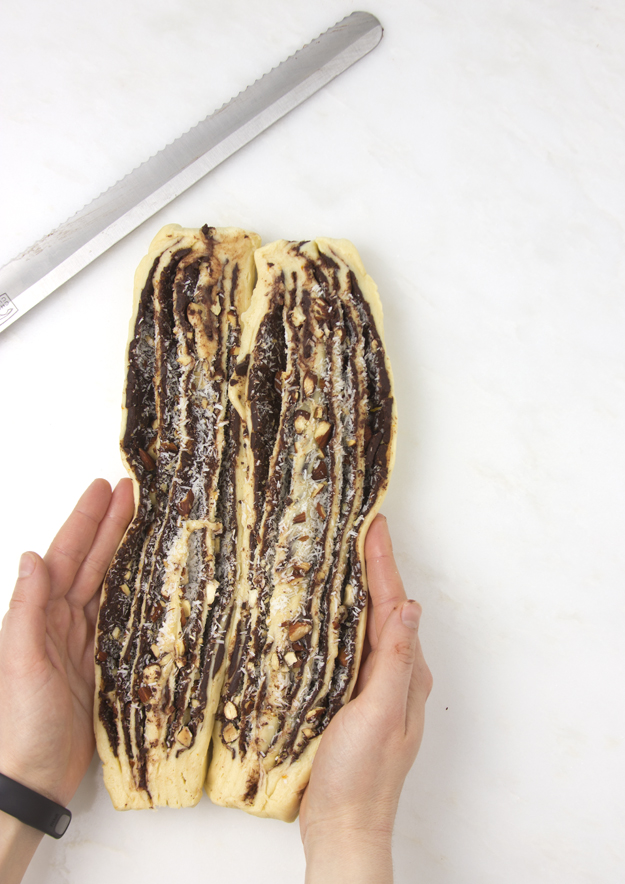 To assemble, the two halves need to be twisted back together again .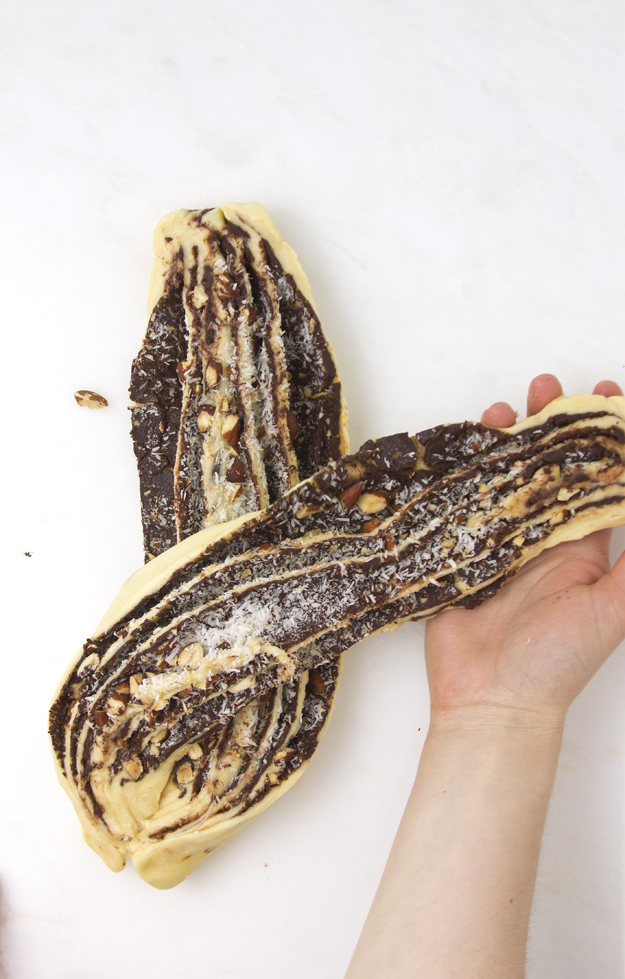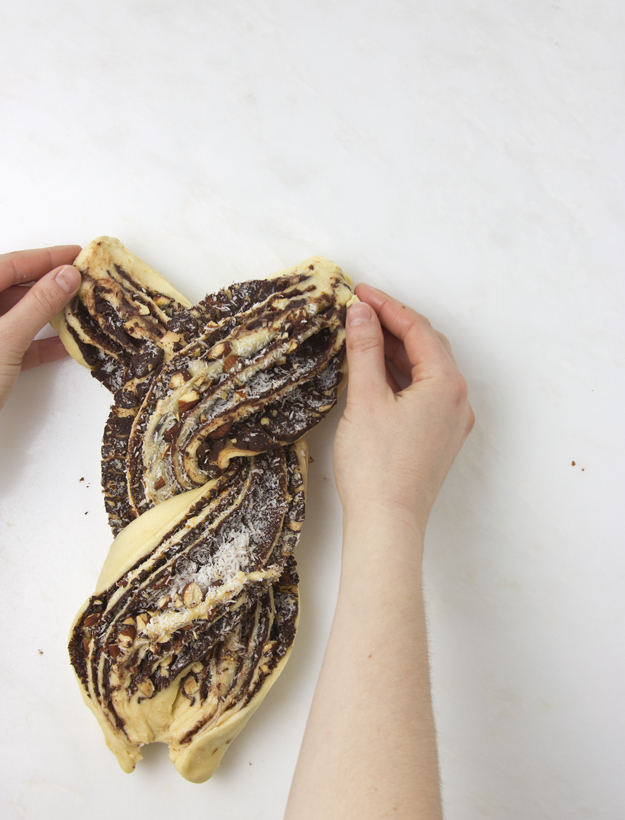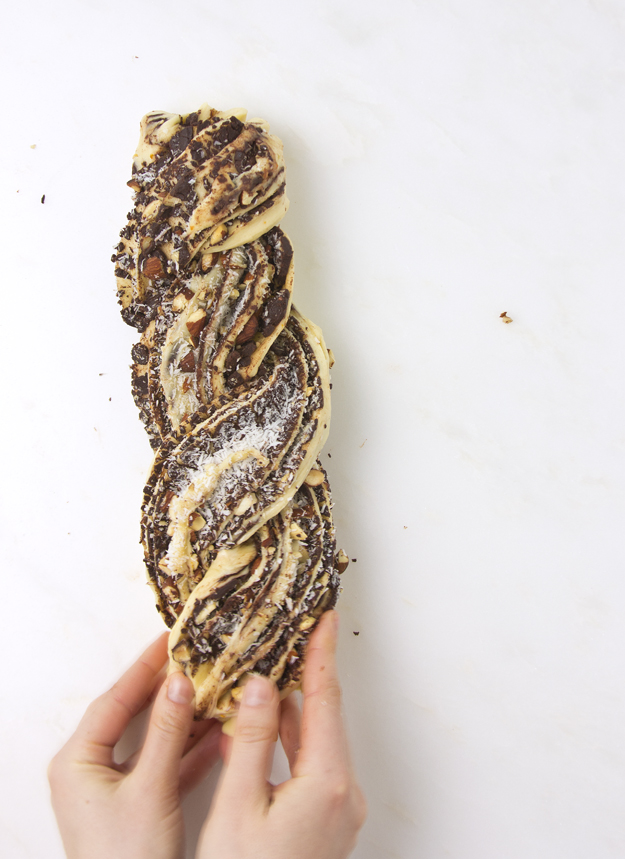 We repeated the process all over again, to make the cinnamon babka. Brush dough with butter this time, instead of chocolate.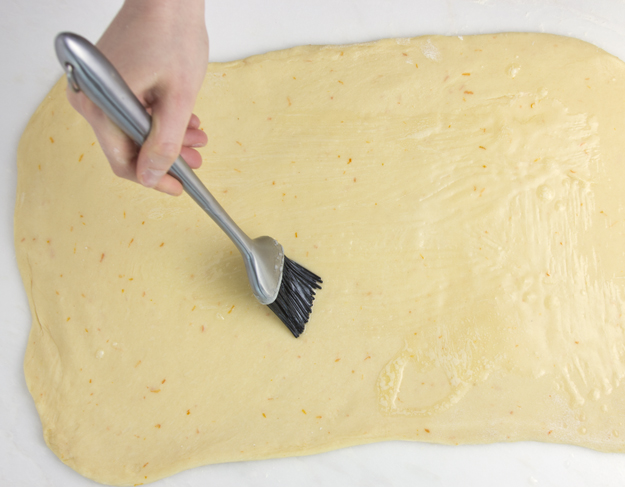 A thick layer of brown sugar and cinnamon go down next.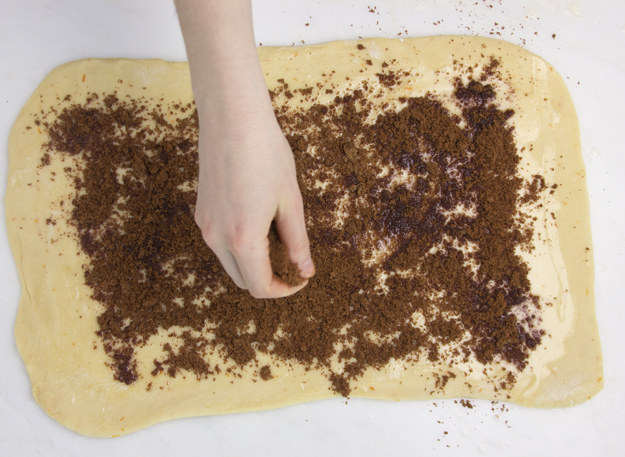 Toasted pecans and dried cherries complete this version.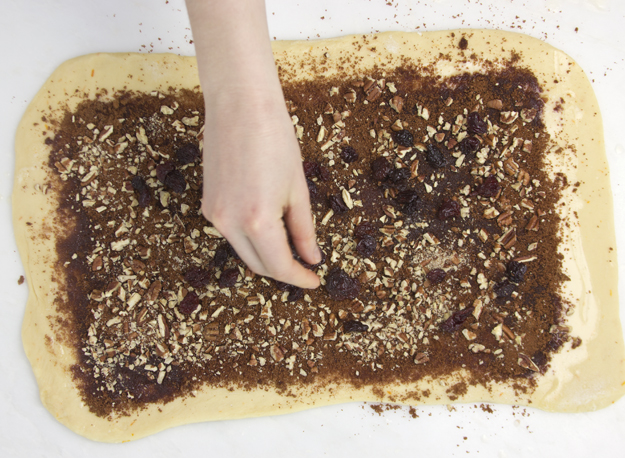 The babkas are placed in loaf pans and allowed to rise for about 90 minutes. Because of all the butter in the dough, they only grow by about 15%.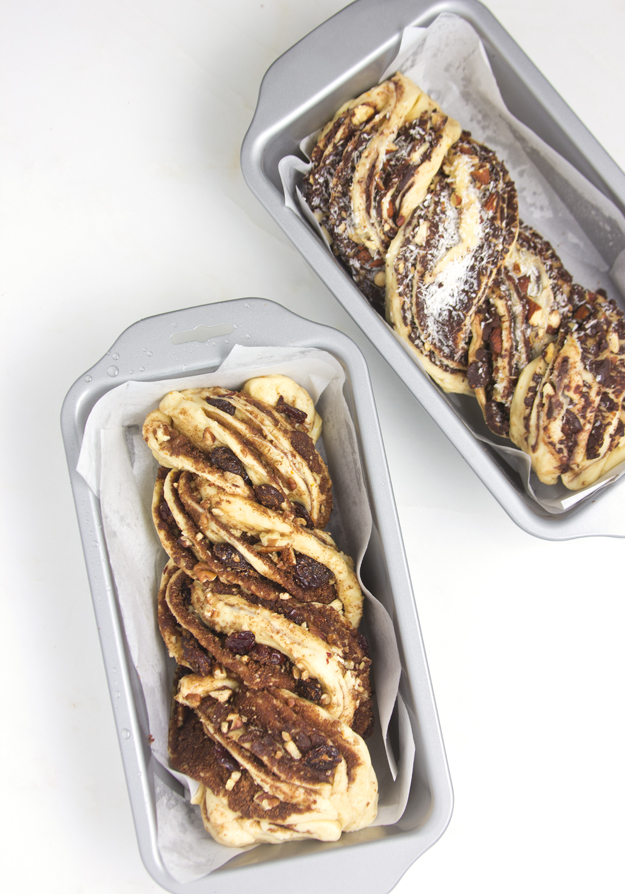 Once baked, they get doused with a brushing of simple syrup. This keeps the babkas super moist.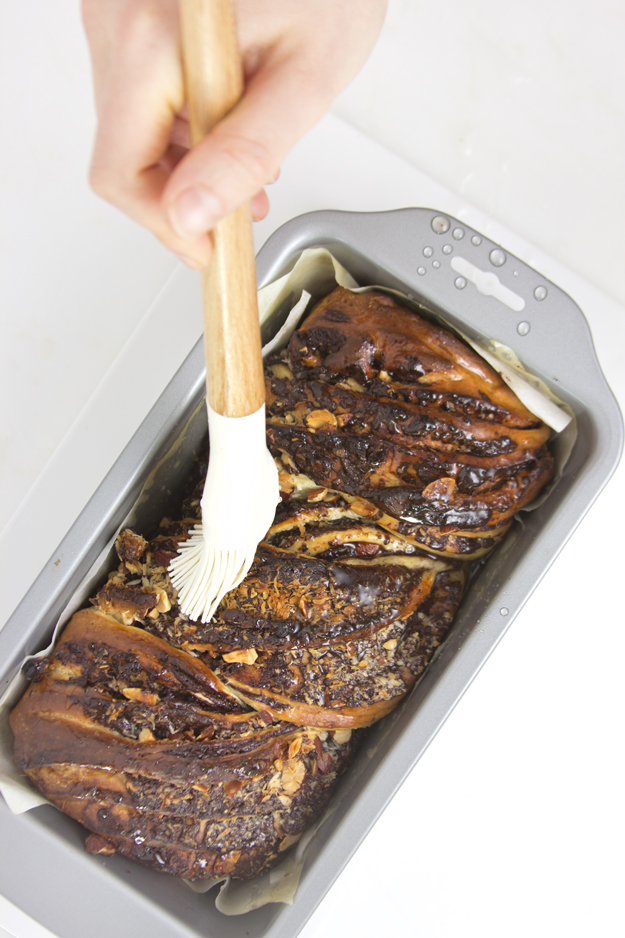 After a tortuous cooling period, (with my husband calling from upstairs, every 10 minutes, "Is it time yet?", we sliced into them and tasted. One vote for chocolate from my daughter, one vote for cinnamon, from my husband. The deciding vote was up to me. I declare that Cinnamon babka is most decidedly not a lesser babka. The tart dried cherries, combined with the crunchy pecans won me over. But don't let me influence you. Decide for yourself.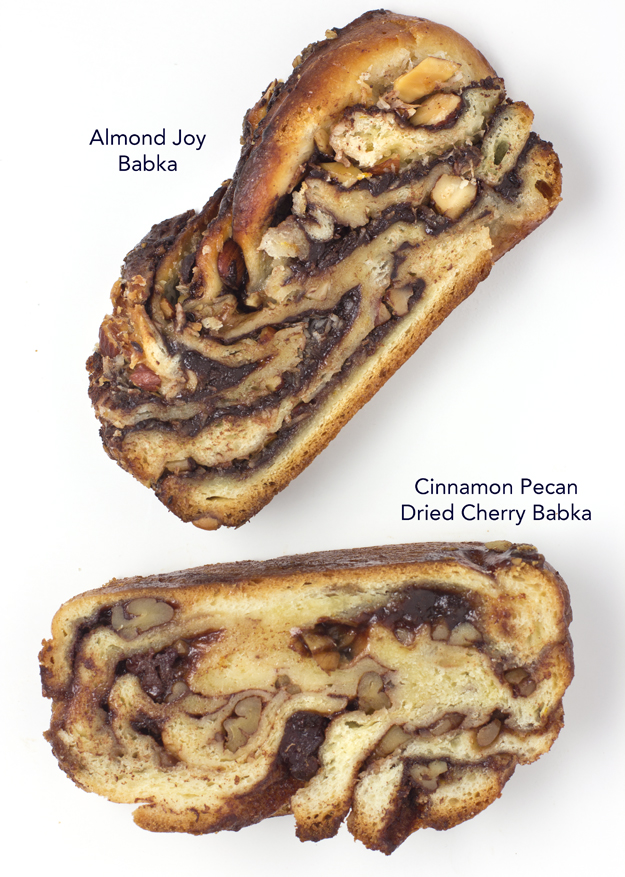 We discovered that babka tastes even better the second day. Sort of like stew, it needs time for all the flavours to develop. We loved it with a latte for breakfast.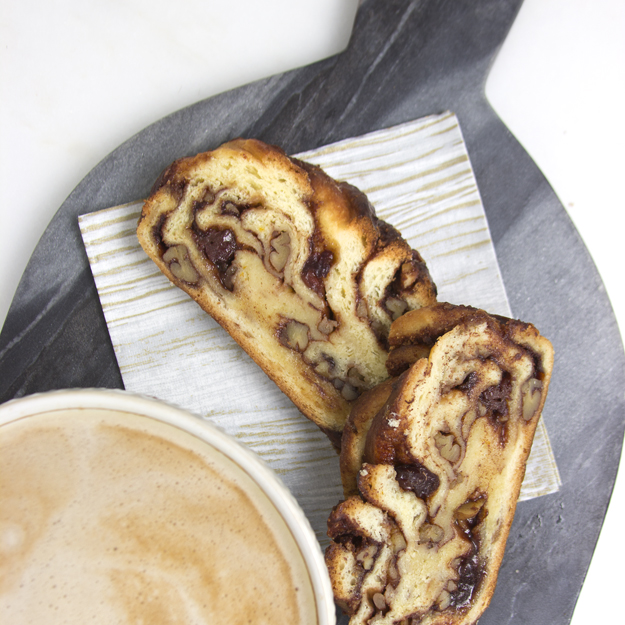 It was still stellar late that afternoon with a glass of milk.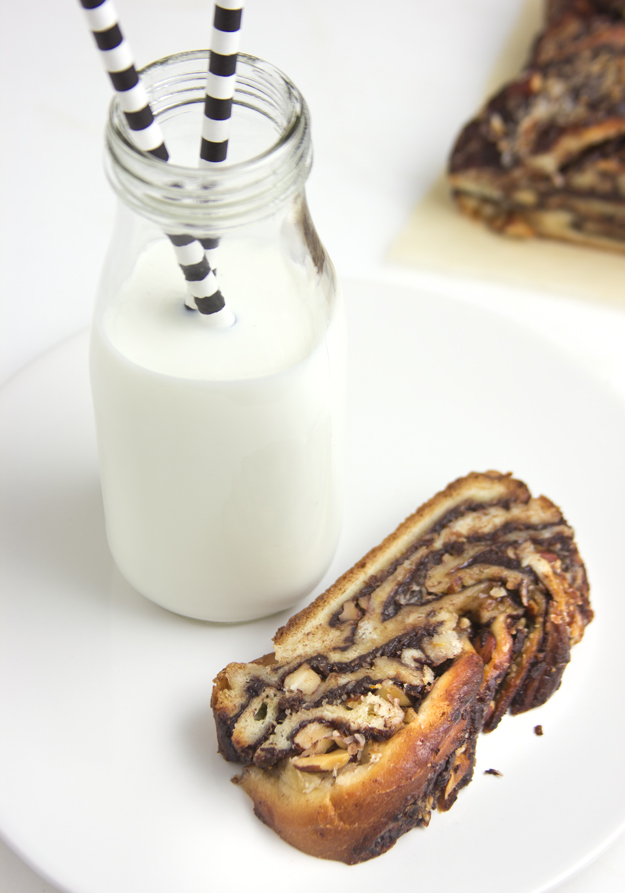 Not surprisingly, it disappeared quite quickly.