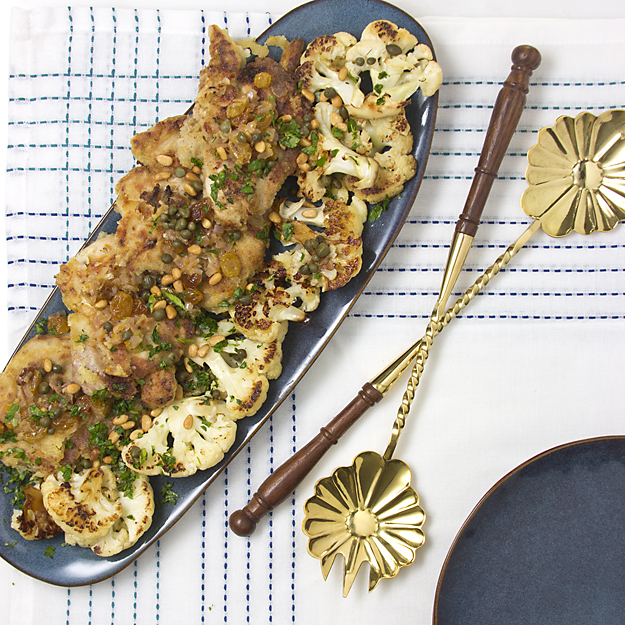 Good chicken recipes are like men. There are lots of available ones out there, but very few great ones. I make chicken for dinner at least twice a week and have aquired several favourite standbys: Pomegranate Chicken, Chipotle Lime Chicken, Chicken Skewers with Ginger Coconut Sauce, and Chicken Tortilla Soup. But a girl needs something new every once in a while to spice things up.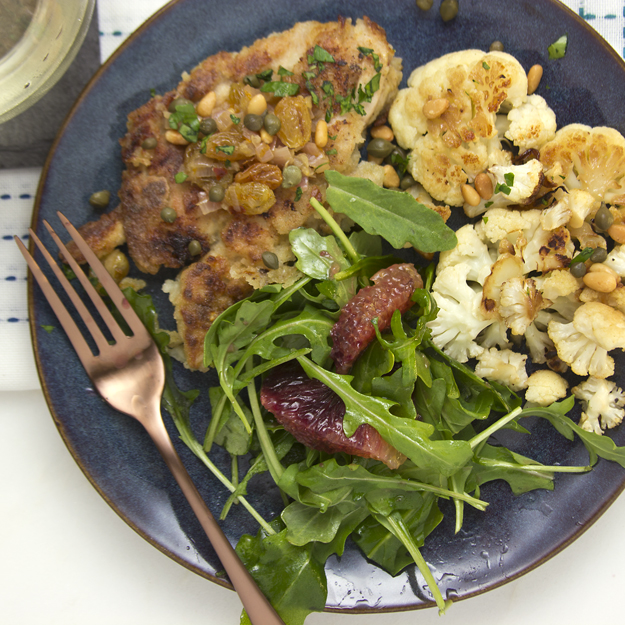 So when I saw Michael Symon making this tofu dish on The Chew a few weeks ago, I loved the citrus flavours of the marinade, but not being a tofu lover, my mind instantly went to boneless chicken thighs. I made a few other adaptations to his recipe and I think I've found a new weekday favourite.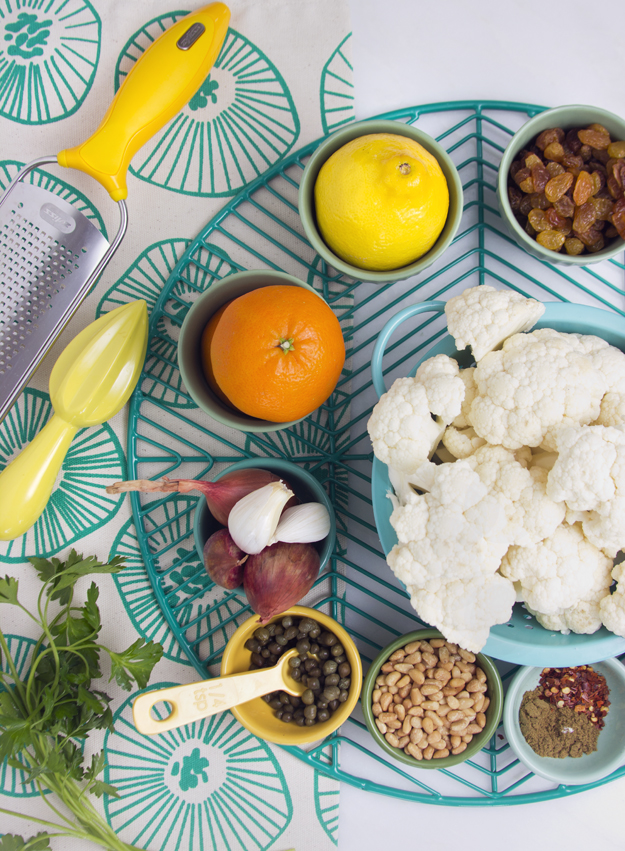 Pound the boneless thighs to about 1/4 inch thick so that they will cook more quickly.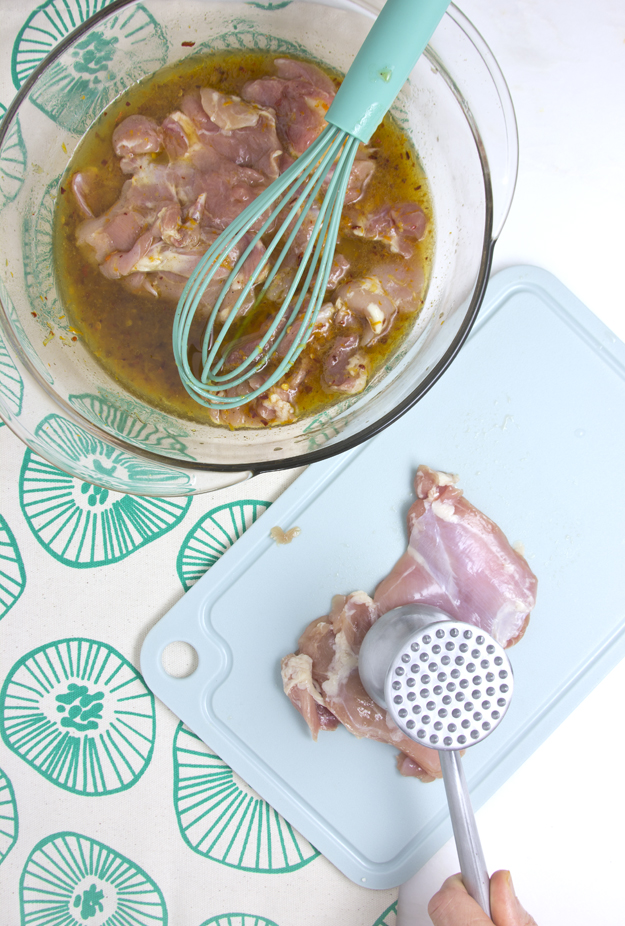 The marinade contains citrus juice and zest (I used clementines and lemon), red pepper flakes, cumin, honey and olive oil.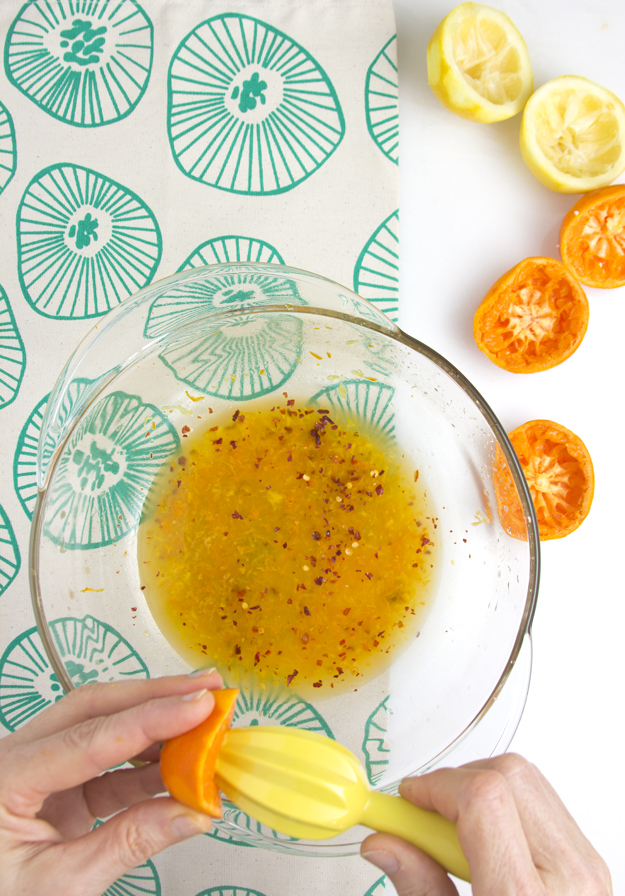 One of the most brilliant things about this recipe is that you only have to dirty one pan. The cauliflower, chicken and sauce all get made in the same skillet. The other genius thing is that the recipe calls for multi-tasking. You cook the cauliflower while the chicken is marinating. No wasted time.
I am an eminently practical person and I love accomplishing as much as possible in the shortest amount of time available. Like when I go to the hairdresser to get my hair coloured, I have to sit for 30 minutes after the colour is applied. So while I am waiting for my grey hair to disappear, I get a manicure or pedicure and accomplish two things at the same time. I suggested to my dentist that he offer pedicures while you get your teeth cleaned. Imagine the extra revenue, I suggested, but he just looked at me like I was crazy. Clearly multi-tasking is not for everyone.
Once the cauliflower is finished browning in the skillet, the chicken gets a light coating of rice flour and is shallow fried to make it really crispy. When chicken is done, remove it from the pan and make the sauce. No need to clean the pan, all those little browned bits on the bottom of the pan will make your sauce extra delicious. White wine, shallots, garlic, golden raisins and capers combine to make a zesty Sicilian inspired sauce.
Garnish with toasted pine nuts and chopped parsley this is destined to become a new dinnertime favourite. Any leftover chicken makes a fantastic cold salad the next day with avocados and tomatoes.