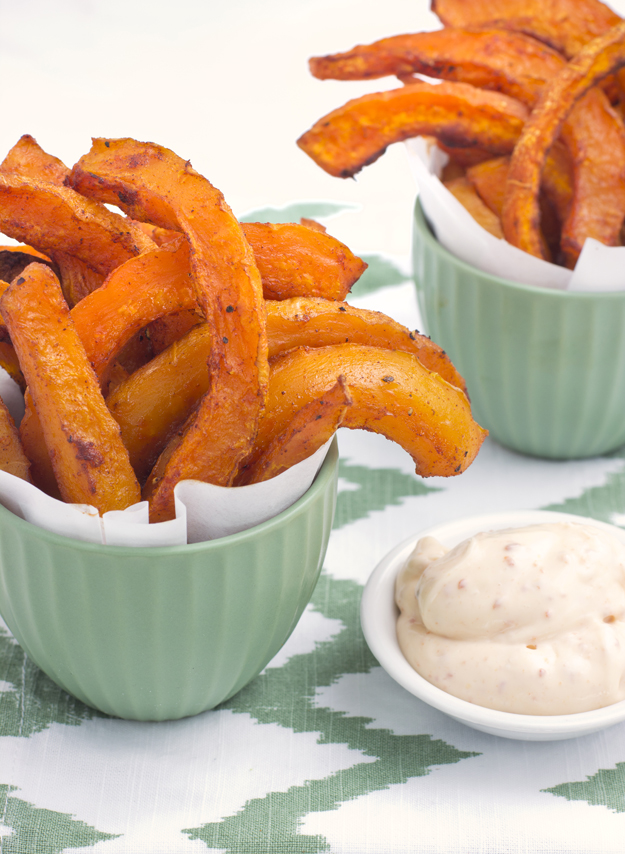 I have been making squash fries at least once a week for over two years now. It recently occured  to me that that I have not shared the recipe with you yet. My bad! Sorry about that. Once you try them, you too will be serving them often. I started making them around the same time that I discovered smoked paprika. Squash and smoked paprika are just made for each other.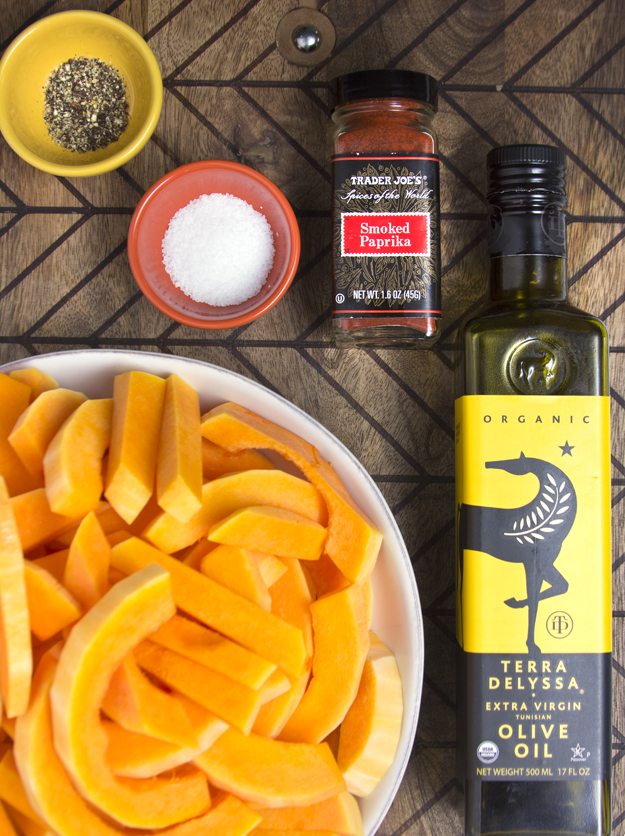 I usually roast vegetables at a high heat (450°F), which gives then that gorgeous char. However, I have been reading that roasting veggies at a low temp (250°F) deeply concentrates the flavours and gives you a velvety-custardy texture. They turn out more evenly cooked and less shriveled than their high-heat friends. I will admit that the roasting time balloons from 45 minutes to over 2 hours, but it's unattended roasting time. If you can plan ahead, your patience will be rewarded.
First we need to tackle peeling and cutting the squash. This can be scary if you don't know what you're doing. Here's my method.
Make sure you spread them out in a single layer on the baking sheet.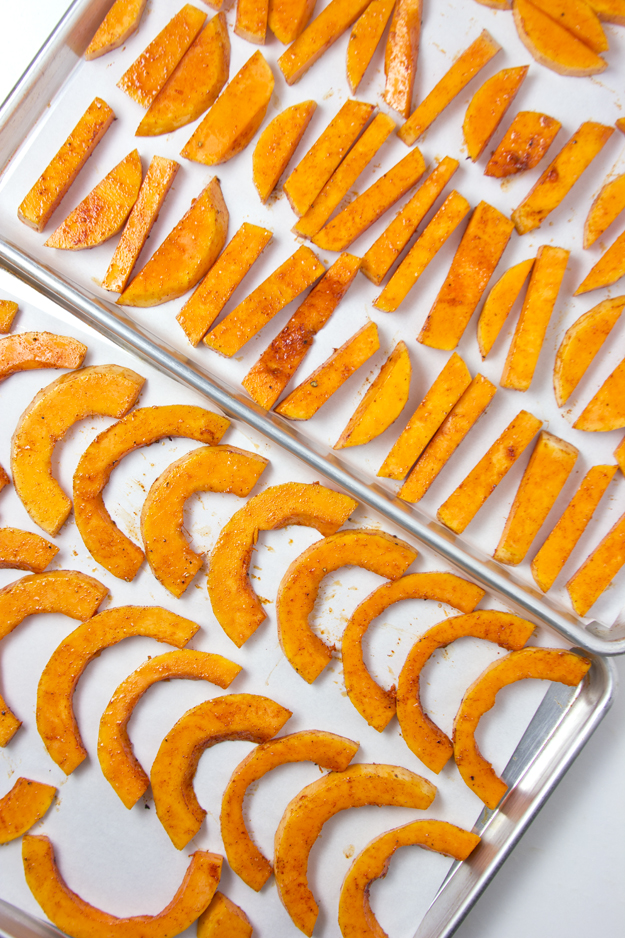 I love dipping them in chipotle mayo. I just mix low fat mayo (please do not use that fat-free stuff) with canned chipotle chiles in adobo sauce. It is commonly found in the Mexican section of the supermarket. One can will give you way more than you need for this recipe. Here's what I do to deal with leftovers. Remove all the seeds from the chiles, and process into a smooth paste in the food processor. Transfer paste to a parchment lined baking sheet and freeze. Once the paste is frozen solid, transfer to a zip-loc bag and store in freezer. Then you can simply break off pieces as you need them. Here are some great ideas on what to do with leftover chipotles.