Spoiler alert! These were an epic fail. My husband encouraged me to blog about them, even though I would never serve them or make them again. He said that publicly acknowledging my failure would make me more likeable and relatable to my readers. My daughter urged me not to blog about them because no one wants to read about bungled pastry.
In the end, I decided to share with you , if only to see if anyone can solve the mystery of what happened to these bars. More about that in a minute.
If you had come into my house at the beginning of this week, you would have inhaled deeply and said, "It smells heavenly in here." The air was intoxicatingly scented with coconut, butter, brown sugar and chocolate and almonds. Every year, I am in charge of baking desserts for our family seders. (40 plus on my husband's side the first night, and 35 plus on my side the second night)
And yes, I would have agreed with you that it was smelling quite delicious in my kitchen on that first day of baking. However, by day 3 of my bake-a-thon, the ambrosial scent suddenly turned  cloying and I could no longer stomach the stench of coconut, sugar and chocolate. I needed a break and thought that some citrus would help clear the air.
I was inspired by these pistachio-lemon bars from Molly O'Neill over at NYT Cooking. Since flour is not used during Passover, I replaced the all-purpose flour in the recipe with ground almonds.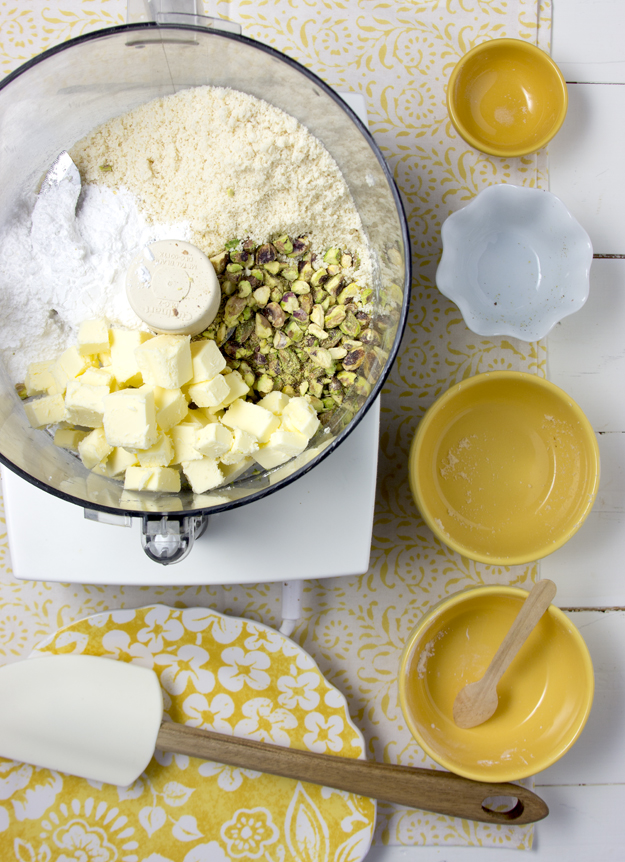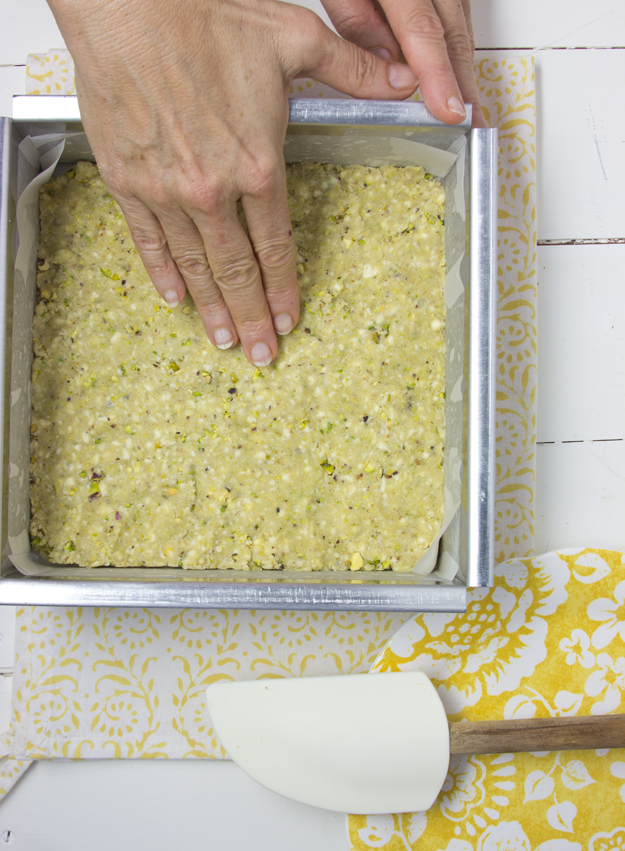 A very strange thing happened when I baked them. The crust rose to the top and the lemon filling sunk to the bottom, and stuck horribly to the parchment paper lining.
I scraped them out of the pan and tried again, with this recipe from Joy of Kosher. I used pistachios instead of walnuts in the crust and ground almonds instead of matzoh meal in the filling. Same thing happened when I baked them. The crust magically rose to the top and the filling sunk and stuck.
I am nothing if not persistent, so I tried once more, figuring maybe third time's the charm.  I used  Anna Olsen's lemon squares recipe filling and doubled the amount of the first crust I tried, figuring, if it was heavier, it would stay put. I had run out of lemons, so I used limes this time.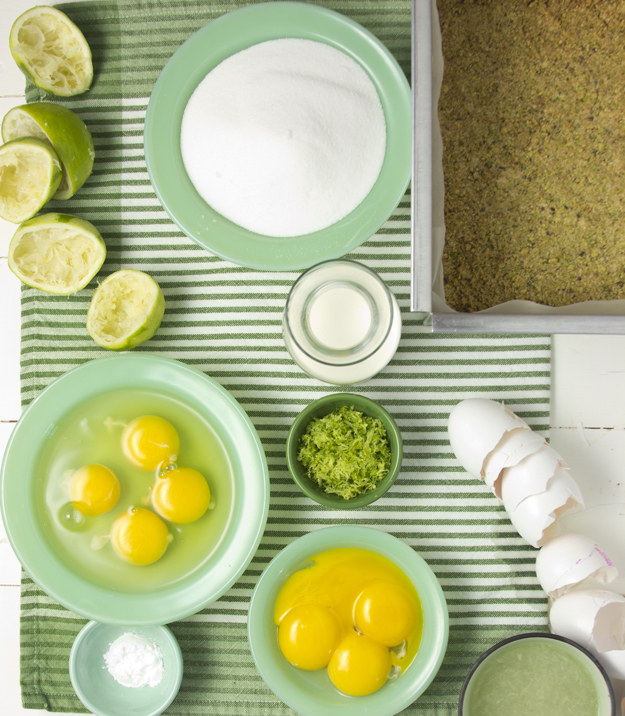 The filling sunk to the bottom again, but this time it did not stick too terribly to the parchment so I was able to get them out of the pan, flip them over and slice them into squares. While they had a nice lemon tang, the crust became soggy after a few minutes. Within an hour they were a stodgy gluey mess.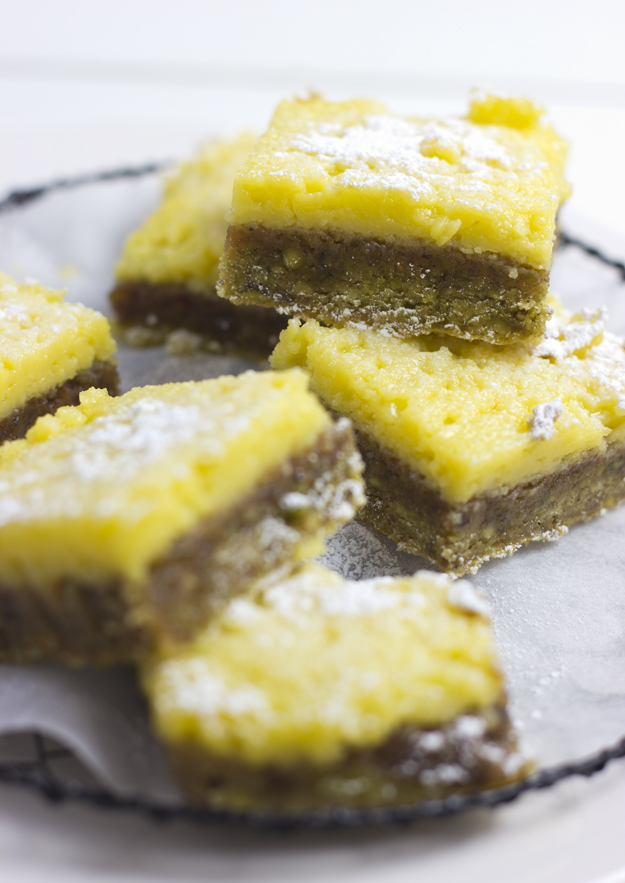 If anyone reading this knows the reason for the sinking filling, I'd love an explanation. Hope your baking is going better than mine!!