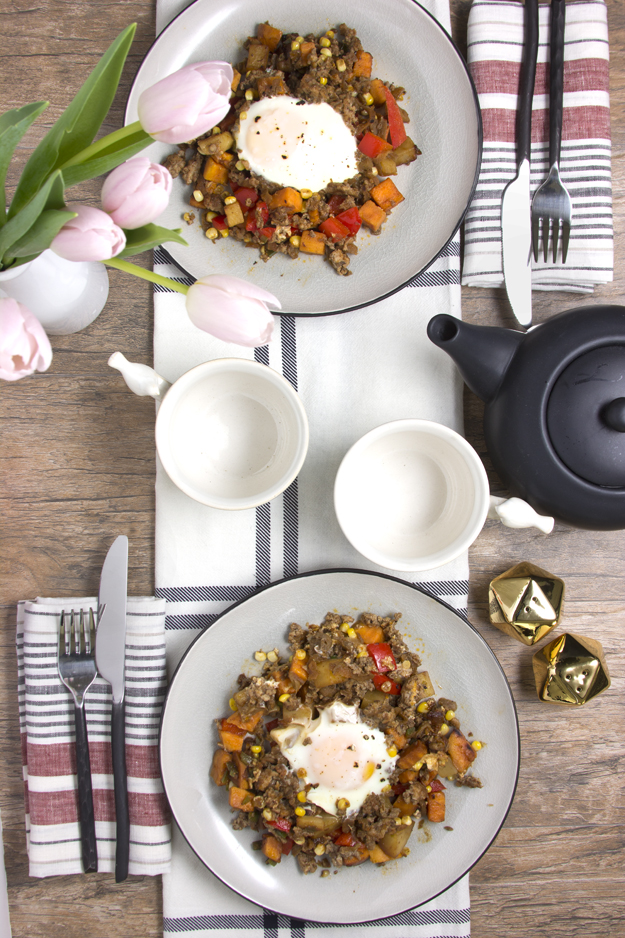 Although I write a food blog, I seem to struggle when it comes to deciding what to make when I have company for brunch. Smoked Salmon, cream cheese and bagels (unless I bake my own), feels like I phoned it in. Just not enough effort. Sort of like serving jarred salsa and bagged tortilla chips when friends come over. Pancakes and waffles are a challenge because they really are best served as soon as they are made and I don't love cooking when I have people over. I prefer to have as much done in advance if possible. Plus, so many people are avoiding gluten and/or carbs these days.
My go-to brunch standard is a fritatta. My favourite is studded with sautéed leeks, cauliflower, corn and Gruyere cheese. It can be made ahead of time and is delicious served warm or at room temperature. But I get easily bored with food and always want to try something new.
Clinton Kelly made a variation of this hash on The Chew a few weeks ago. It seemed like a perfect brunch dish. He used ready made chicken sausage, but I keep Kosher, and couldn't find any at my butcher. I decided to make my own. Since I wasn't putting  the sausage in casing, it really is quite simple to do. It's just a matter of picking the right seasonings.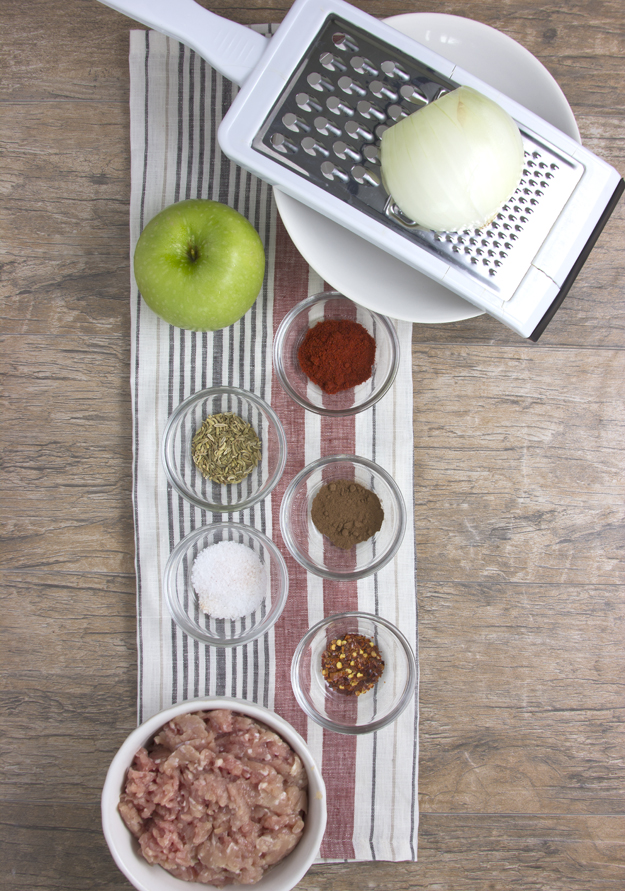 I decided to use ground turkey and seasoned it with paprika, fennel seed, allspice, salt and red pepper flakes. Ground turkey tends to be dry, so to add moisture, without adding extra fat, I added some finely grated apple and onion. I learned that trick from Rachel Ray.
Once the ground turkey is browned up, it's time to make hash. I used a combo of sweet potatoes and Yukon golds. I added some corn, sweet red peppers, and jalapeños for a bit of zing.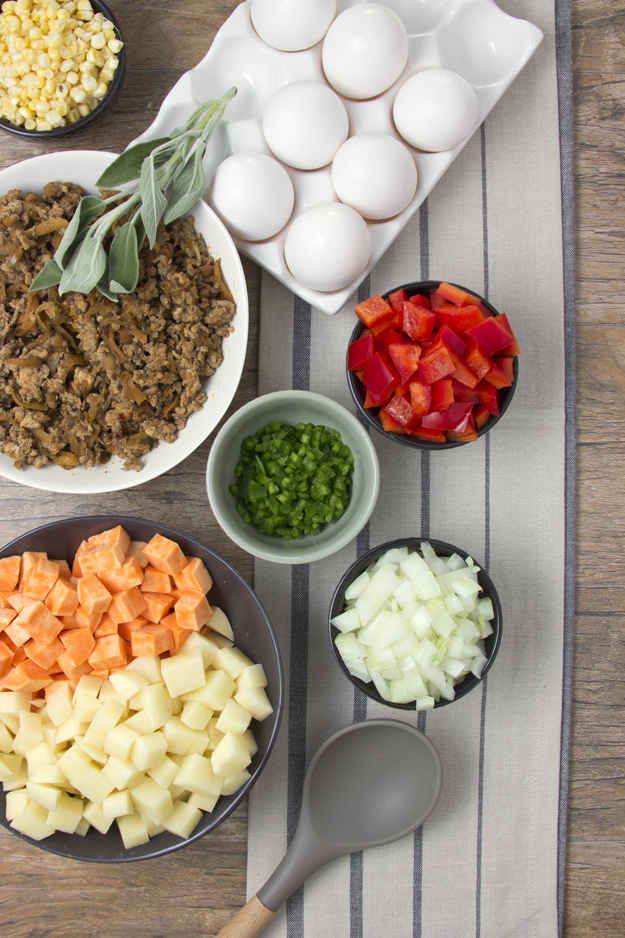 Once all the veggies are cooked, the ground turkey is mixed in and it's time to add the eggs.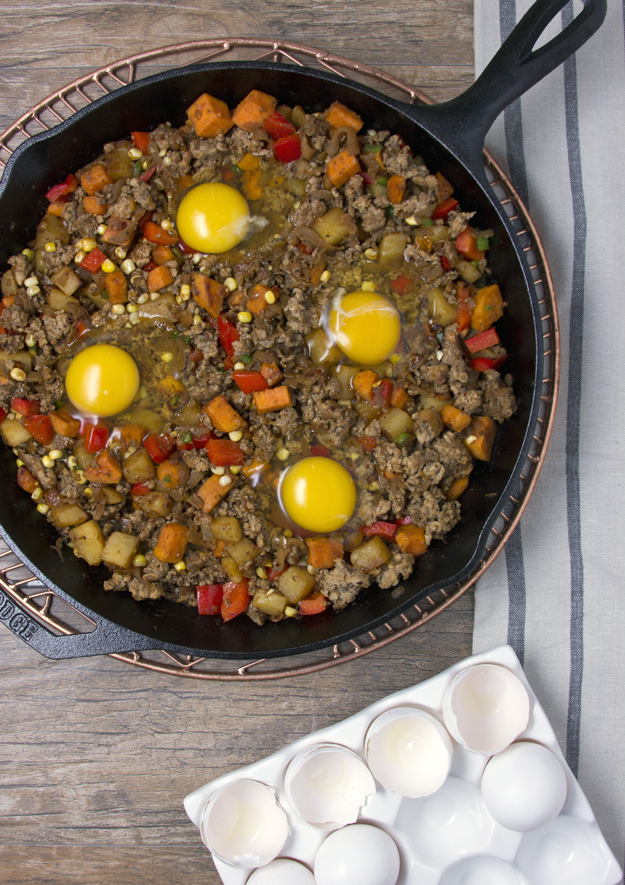 12 minutes in a hot oven and brunch is ready. A big (12 inch) cast iron skillet is perfect for this dish, but any large skillet will work. It can be brought right to the table and served from the pan.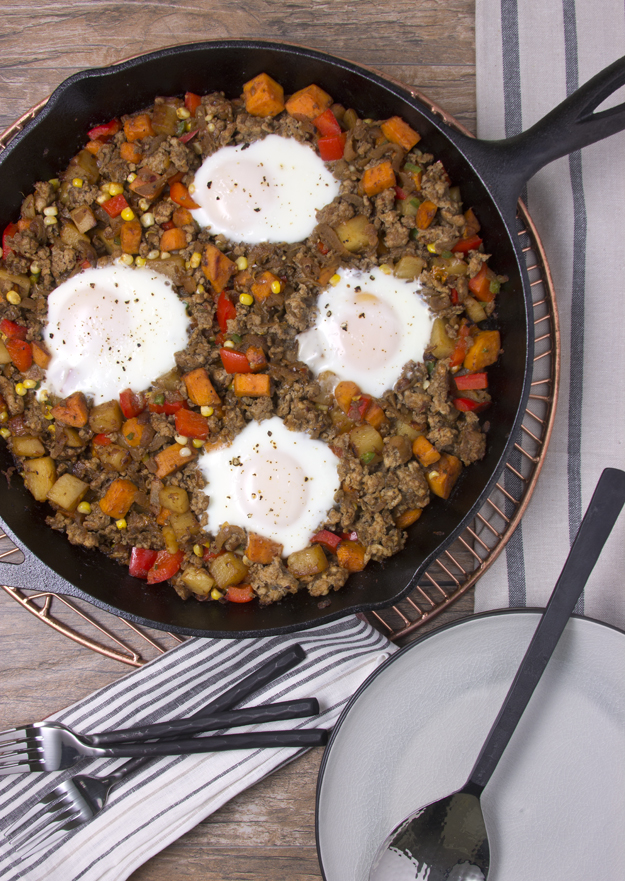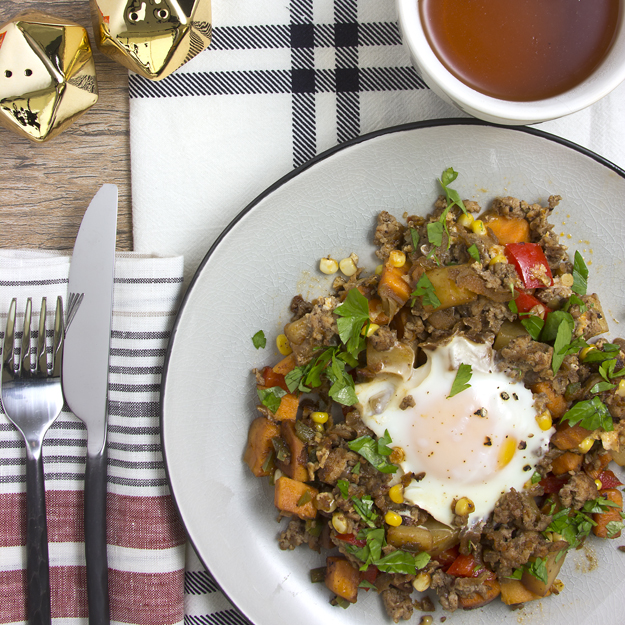 If you want to get really cute, make the hash in a big pan, and then transfer it to 4 mini cast iron pans. Top each with an egg and bake. Serve each person their own little pan. I found the mini pans at World Market for $7.99 each. I couldn't resist.