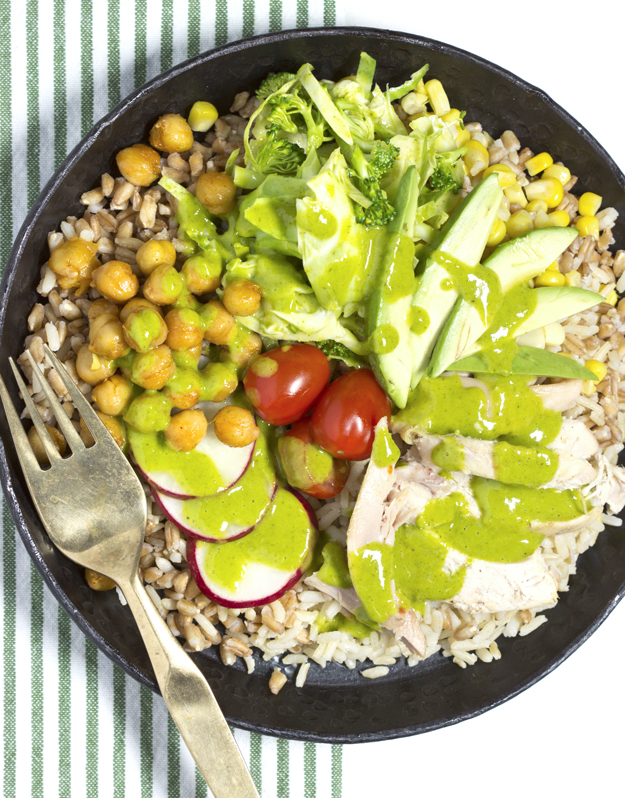 Happy Victoria Day to all my Canadian friends! Hope this long holiday weekend has left you feeling more relaxed and a pound or two heavier than you were last week! Even though it's technically still spring, I think of the Victoria Day weekend as the unofficial start of summer. Here in Ontario, the weather co-operated and we had glorious heat and sunshine. We deserve it!!
We came up to the cottage and all three of our kids descended upon us for a visit. Nothing makes me happier than having us all sleeping under the same roof again. My oldest son brought his girlfriend and my daughter brought three friends, so it was a full house.
I had lots of help in the kitchen. My daughter and her friends planned and cooked dinner on Saturday night. We had a Mexican Fiesta complete with frozen lime margaritas. On the menu were fish tacos with slaw, sweet potato and black bean salad, mango salsa, grilled pineapple salsa and guacamole. It was all very delicious and I just sat and sipped my cocktail while they cooked.
For lunch on Saturday, I served grain bowls. These are perfect to serve for lunch for a large group of people. Everything can be prepared in advance and set out on a buffet. Everyone helps themselves and takes only what they like. Vegans, vegetarians and carnivores are all satisfied.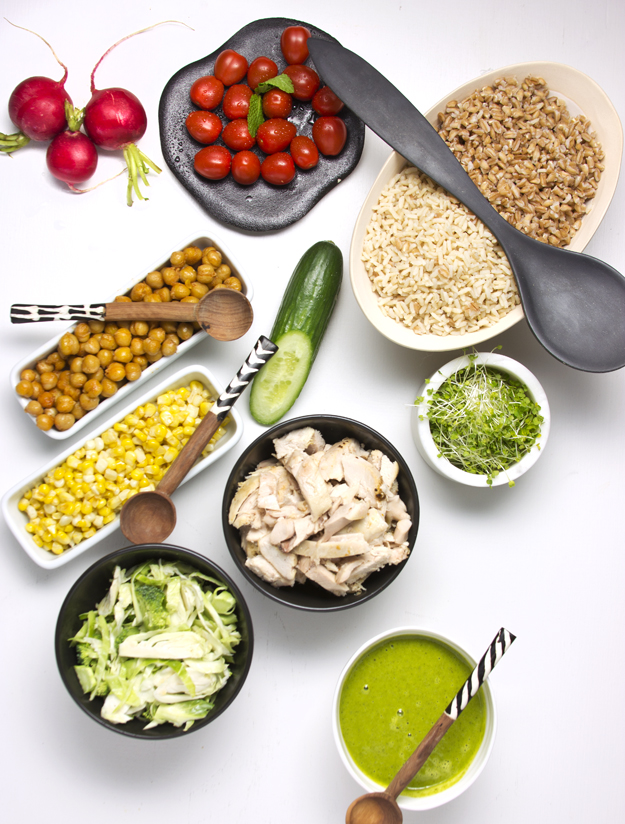 I have provided a recipe but really, just use whatever is fresh and looks good. Just make sure you have a variety of colours and textures. I roasted some chickpeas with cumin and hot smoked paprika for a bit of heat. Sautéed corn and cherry tomatoes provided a bit of sweetness. Raw broccoli and shaved Brussels sprouts added crunch, while radishes added a perfect bitter note. Creamy avocado is always welcome at this party. Toasted nuts or seeds would also be a great addition. The dressing is a fresh and light combo of mint, parsley, lemon juice, honey and olive oil.
For grains, I used brown rice and farro. I have never had much luck cooking brown rice before. It always came out gummy. I recently tried Uncle Ben's brown rice and it cooked up perfectly. The grains stayed separate and had a beautiful chewy texture. After cooking your grains, spread them out on a baking sheet to allow them to cool. That way, they won't clump up and get gummy. Feel free to use barley, wheat berries, kasha, and ok, you can use quinoa if you must!
Store any leftovers in little containers, to keep all the ingredients separate and make a breakfast bowl in the morning, topped with a fried egg!
Click here to print recipe for Grain Bowls.