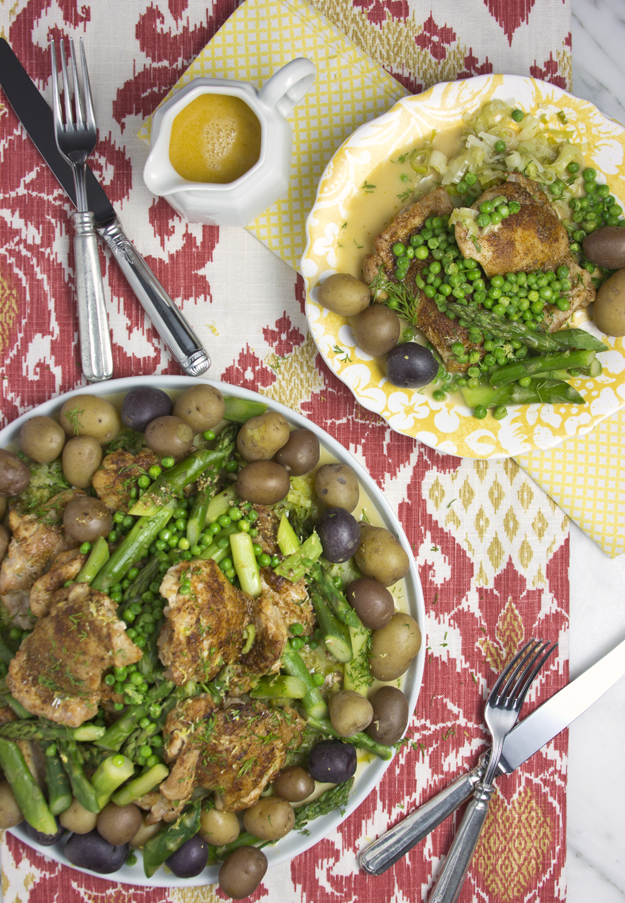 When spring finally arrives, most people don't normally turn to braising as a cooking method. But you guys don't read this blog because I'm like most people. I promise I will hustle out to the BBQ very soon, but this braised spring chicken recipe really deserves your attention now. Mindy Fox created this recipe for epicurious.com. I adapted it slightly.
I decided on using boneless skinless thighs for this to hasten the cooking time. Feel free to use bone-in thighs or breasts if that's how you roll. Just promise me you won't select boneless breasts. They are not meant for braising. I treated the thighs to a generous seasoning of ground fennel seeds, paprika, salt and pepper.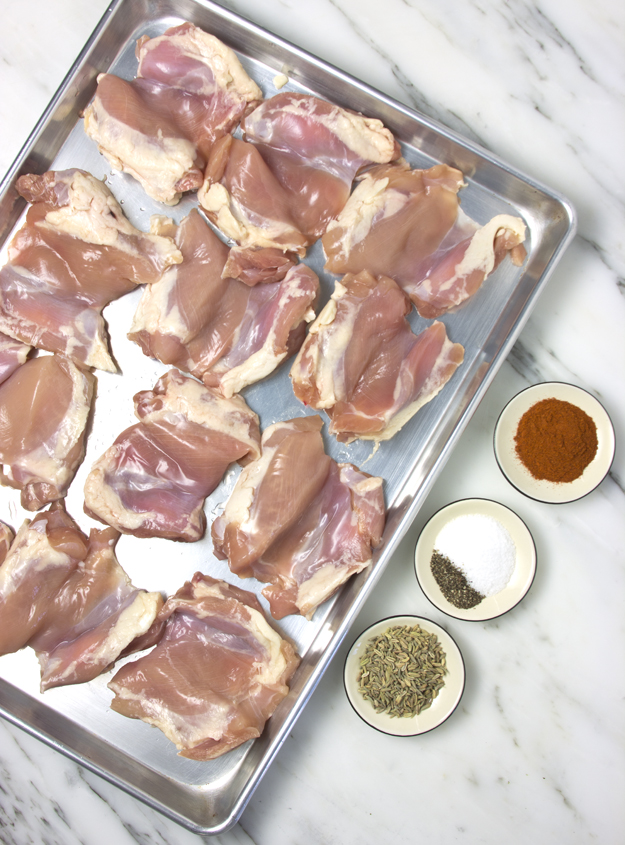 After an initial browning, the thighs are simmered gently in white wine and chicken stock. The proper technique is to have the chicken pieces only halfway submerged in the braising liquid. Don't drown them.
Leeks are thinly sliced and slowly sautéed until meltingly tender. Fat spears of asparagus and green peas pretty much shout "SPRING". I used frozen peas because fresh are still a few weeks away for us here in Ottawa. Mini yellow, red and purple potatoes seemed like a good idea so I invited them to this spring fête as well!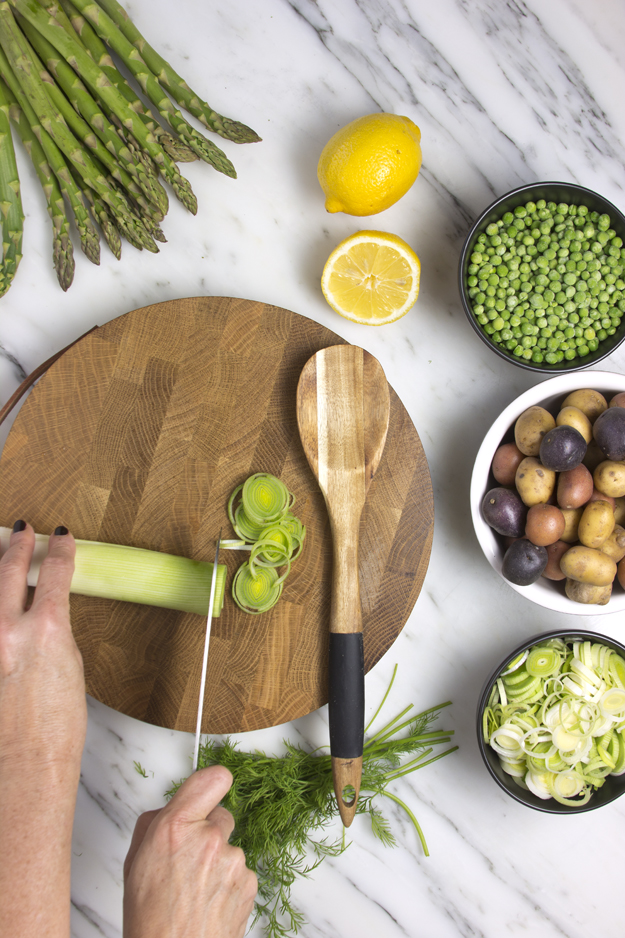 The braising liquid gets reduced and treated to a squeeze of fresh lemon juice. Scatter chopped dill and lemon zest over everything and celebrate spring.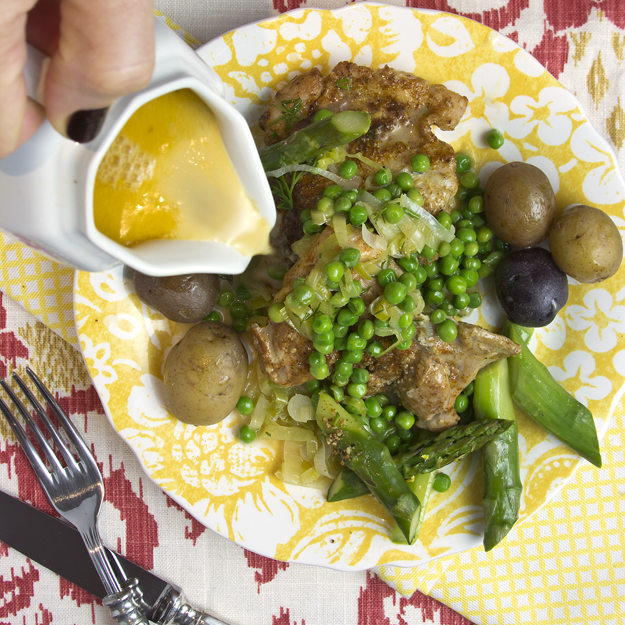 Click here to print recipe for Spring Chicken.