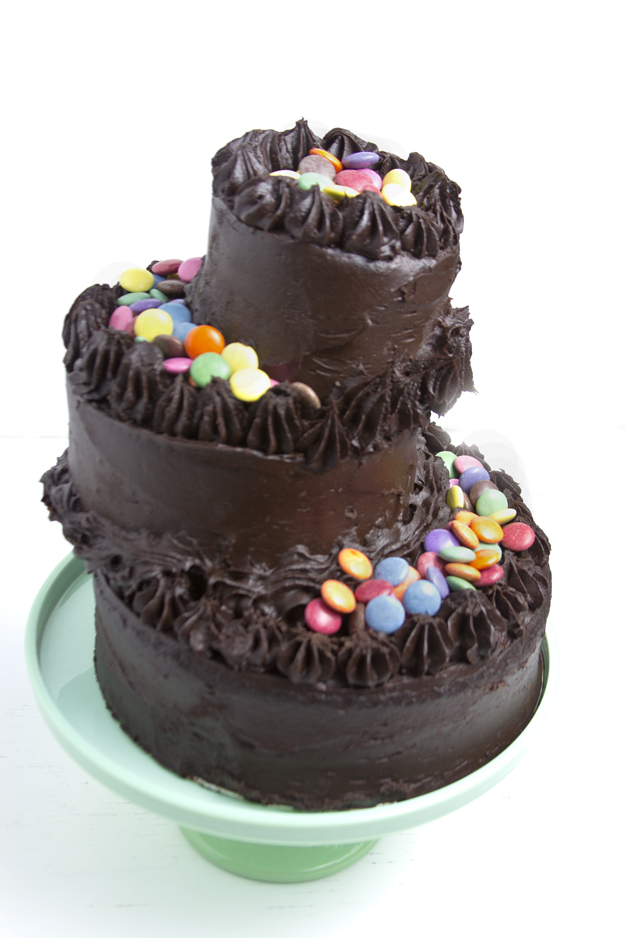 When I watched Ina Garten and Tyler Florence collaborate on this birthday cake for Tyler's 7-year-old son Hunter, two things occurred to me. The first being, what an odd and unlikely duo! How did Ina and Tyler even come together on this project in the first place? My second thought was, what a cool idea for a birthday cake. For some reason, I only associate stacked cakes with weddings. This off kilter, cake was perfect to help celebrate my youngest son's birthday. He turned 23 at the end of April.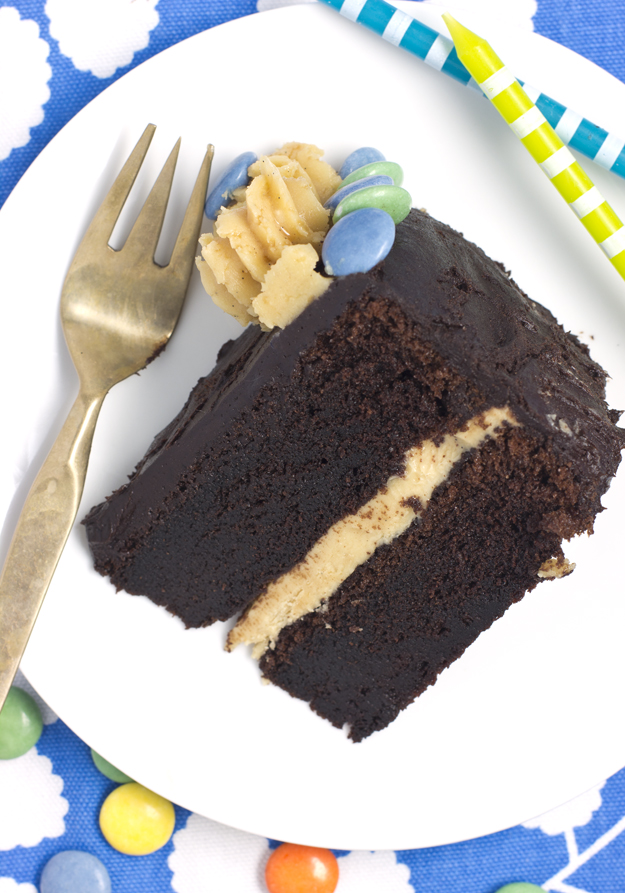 I didn't use Ina's recipe because I have a favourite go-to recipe. It was created by Noreen Gilletz, slightly adapted by me, and comes together in the food processor in a few short minutes. It is the moistest chocolate cake I have ever tried. Deep, dark  intense chocolate flavour with a fudgy dense texture. Half a cup of strong coffee enhances the chocolate flavour.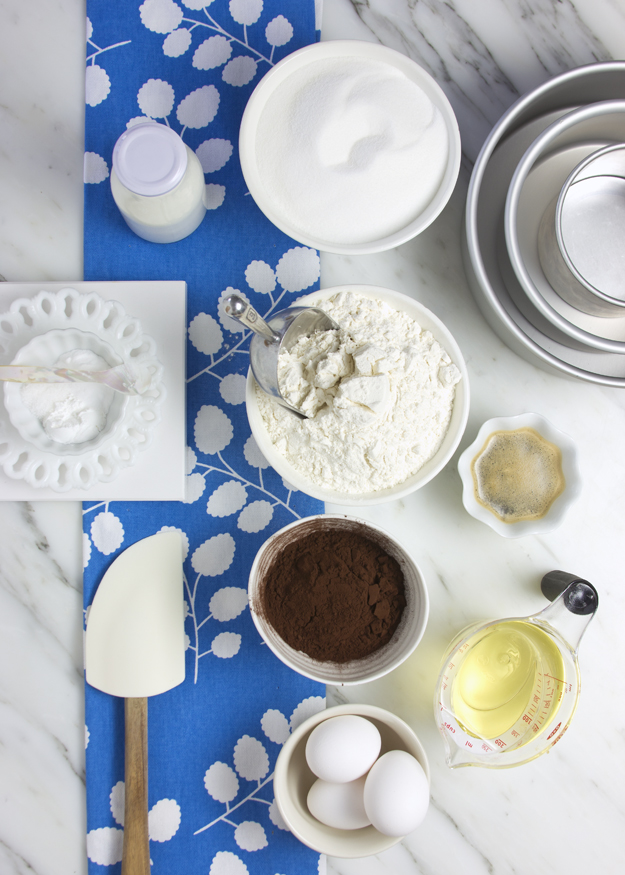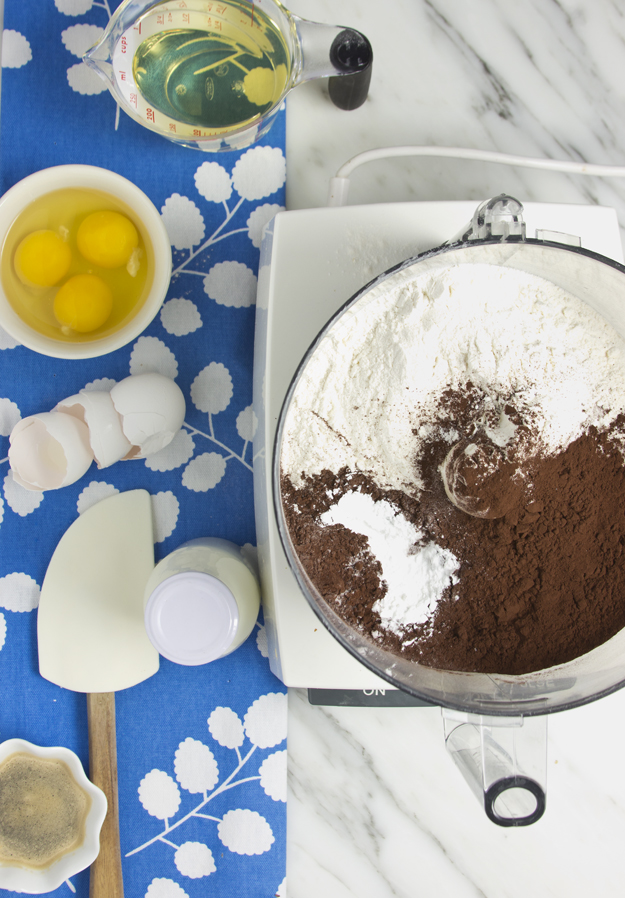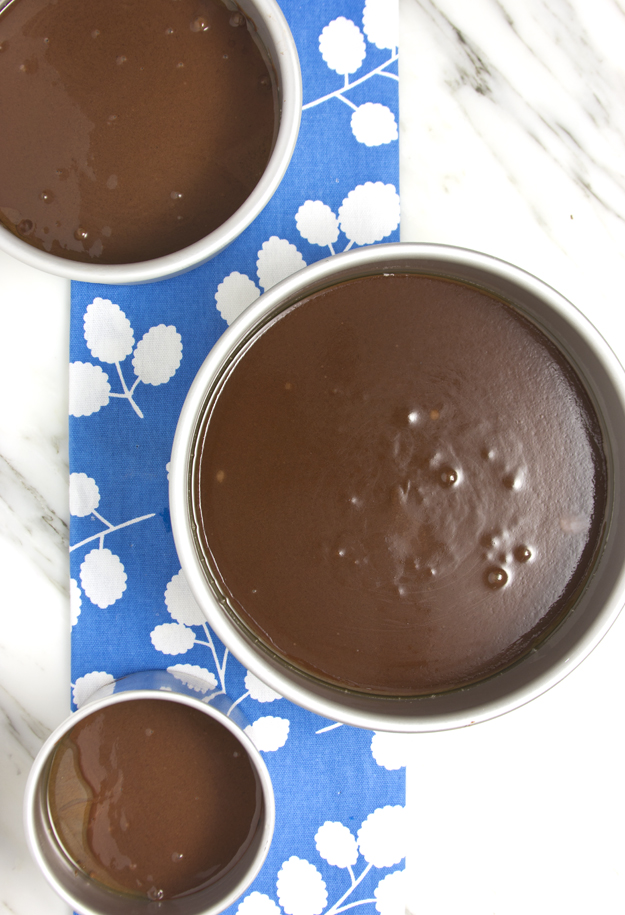 The deep dark chocolate buttercream is the genius creation of Nila over at www.thetoughcookie.com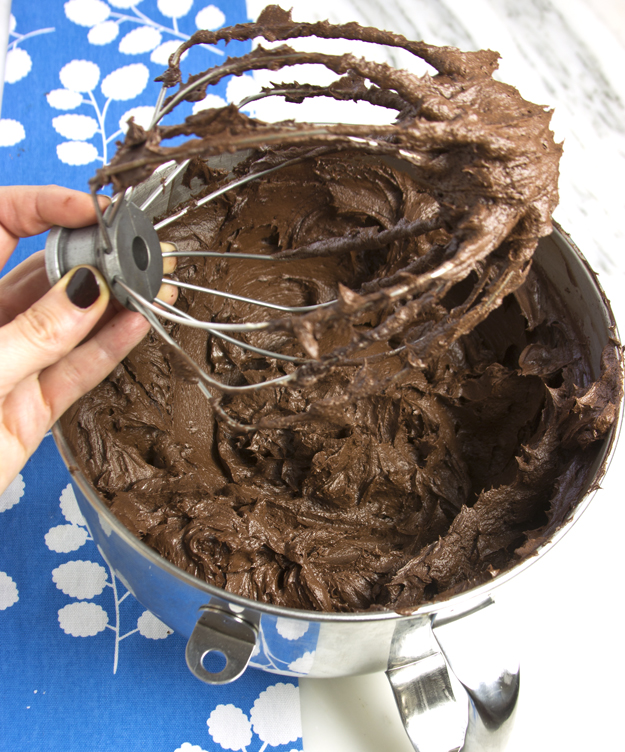 I had some leftover salted caramel buttercream from making macarons so I sandwiched the layers with it, and frosted the top and sides with the chocolate buttercream. If you don't feel like preparing two kinds of buttercream, it is still fantastic with just chocolate buttercream.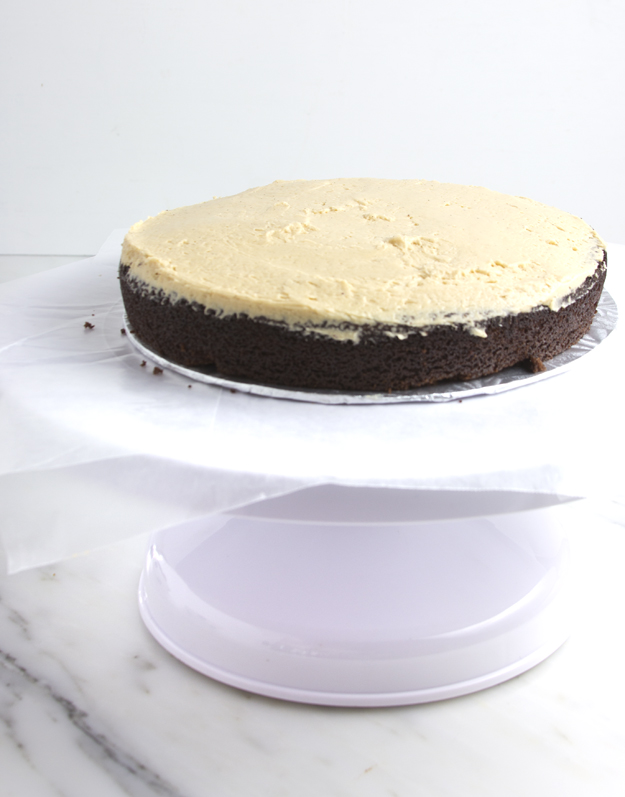 You will need two round 8-inch, two round 6-inch and two round 4-inch cake pans, as well as some cardboard cake circles.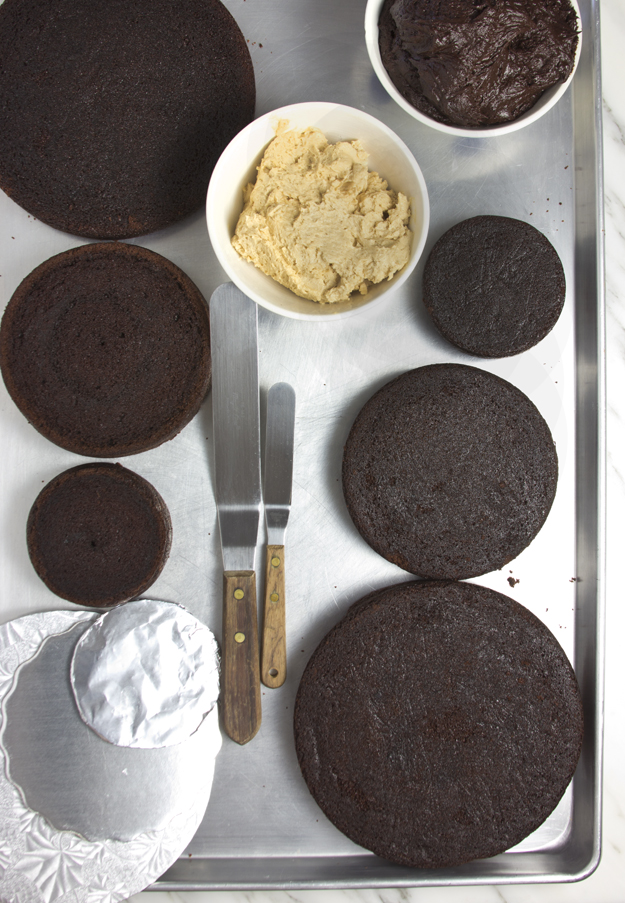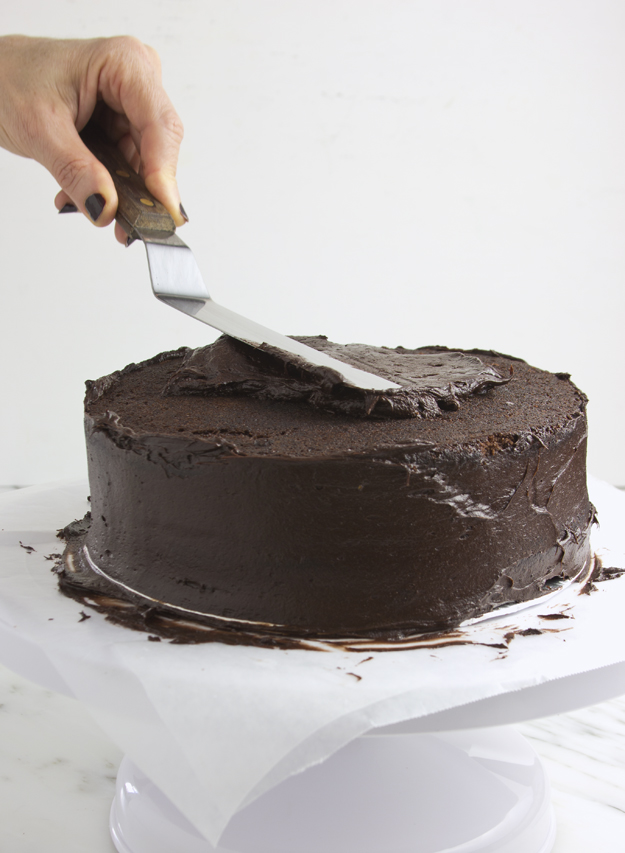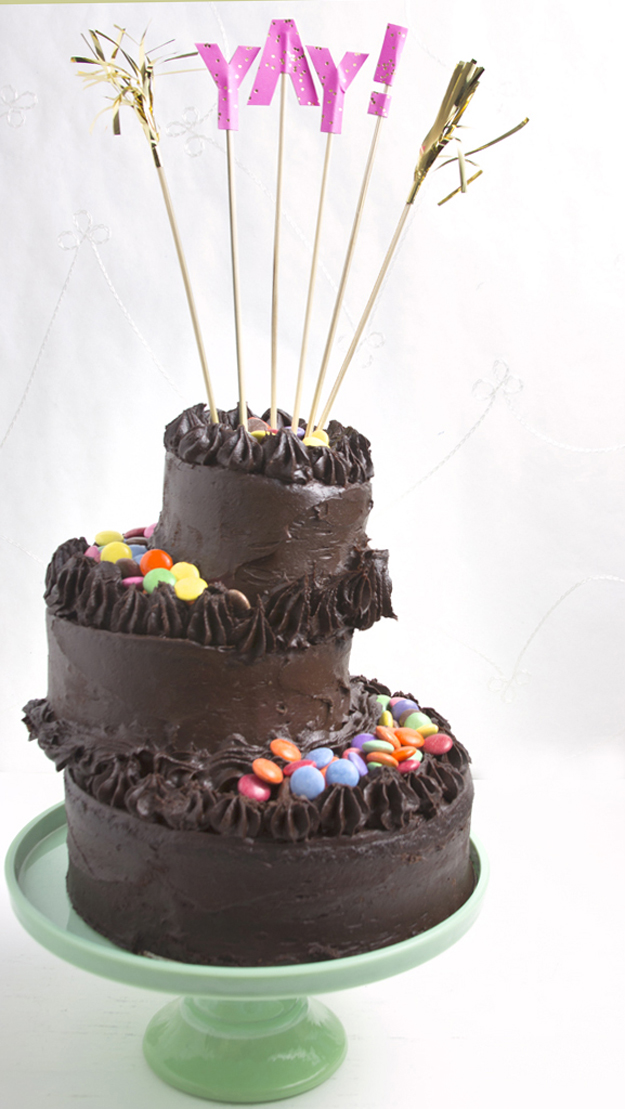 If the thought of building this Topsy Turvy cake makes you nervous, just make a double layer 9-inch traditional cake. It's still very special and quite beautiful.