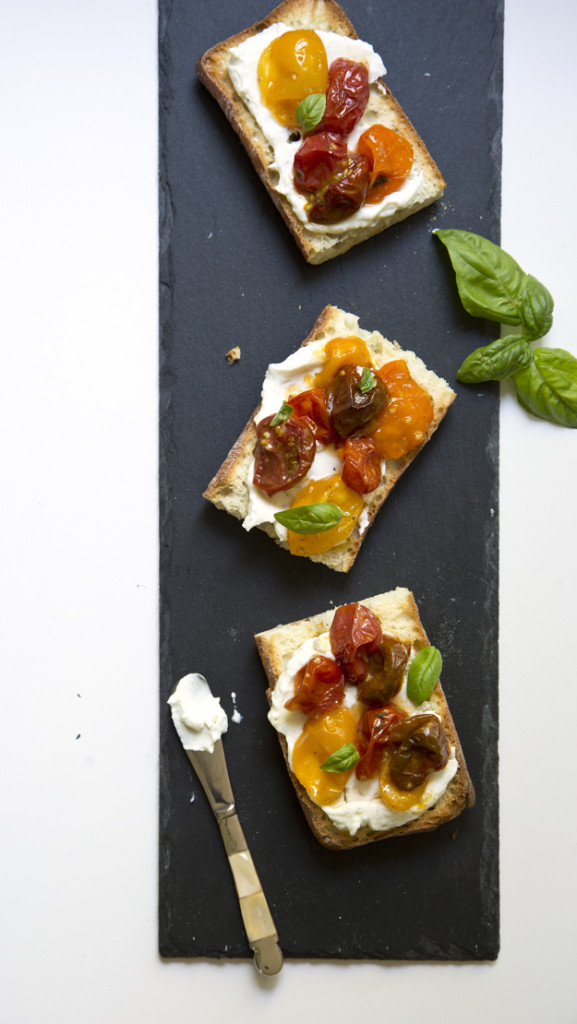 If I'm being completely honest, I really only have myself to blame. It all started with a trip to the Amalfi Coast in Italy in 2011. It was there I first discovered the joys of Prosecco and "Aperitivo." The literal translation is an alcoholic beverage that is consumed prior to a meal with the intention of stimulating the appetite. It almost always involves a few nibbles to have along with your drink, and I'm not talking about a "happy hour" dish of peanuts.
Depending on your location in Italy, the snacks change. In the south it is typically freshly roasted warm salted almonds, a bowl of spicy marinated olives, home made potato chips, or little squares of pizza.
Several years later we visited Umbria in Northern Italy. Aperitivo here meant little crostini topped with pecorino cheese and drizzled with local wildflower honey, suppli (deep fried breaded rice balls stuffed with cheese) and all sorts of amazing charcuterie.
I decided to adopt Aperitivo hour at our cottage. It was recieved quite well by all our visiting friends and family. (What a shock, I know!) It's gotten to the point that around 6 pm, my husband, children, siblings and friends will ask, "What are we having for aperitivo tonight?" I have conditioned them to expect a little snack along with pre-dinner drinks. Like I said, all my own fault! Truthfully, I love aperitivo hour. Everyone comes together on the back deck, cell phones are put away into pockets and we chat.
I am always looking for interesting snacks that can be put together without too much fuss or bother. A  few months ago, my sister Bo sent me a recipe for whipped feta. I filed it away, thinking it would be perfect, spread on some crusty bread for aperitivo hour.
I decided to top the whipped feta with roasted tomatoes. Little grape or cherry tomatoes get tossed with garlic, olive oil, honey and thyme.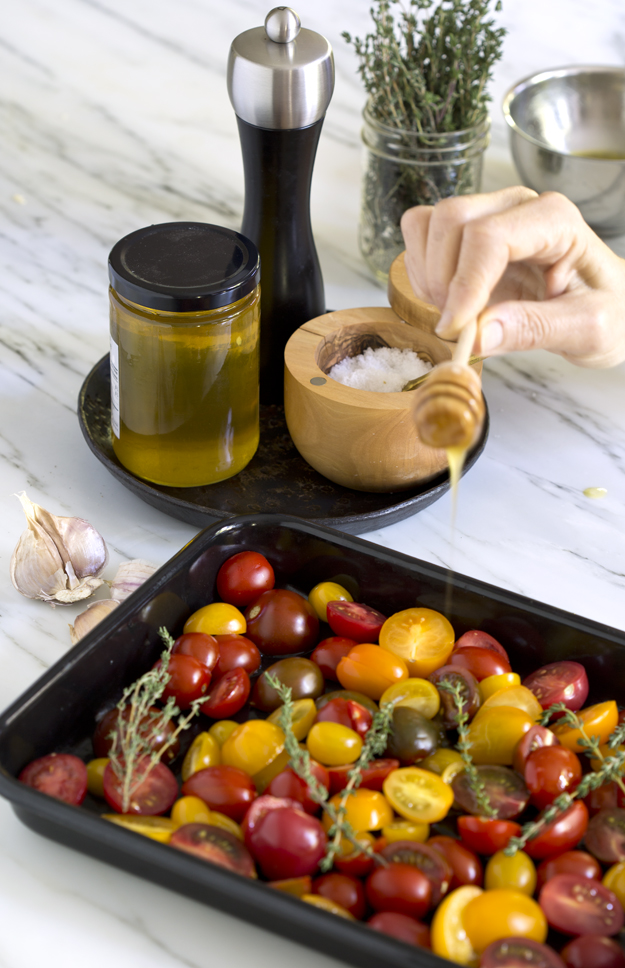 30 minutes in a hot oven until they are slightly shrivelled and bubbly. You can roast the tomatoes early in the day and just leave them out on the counter until you need them.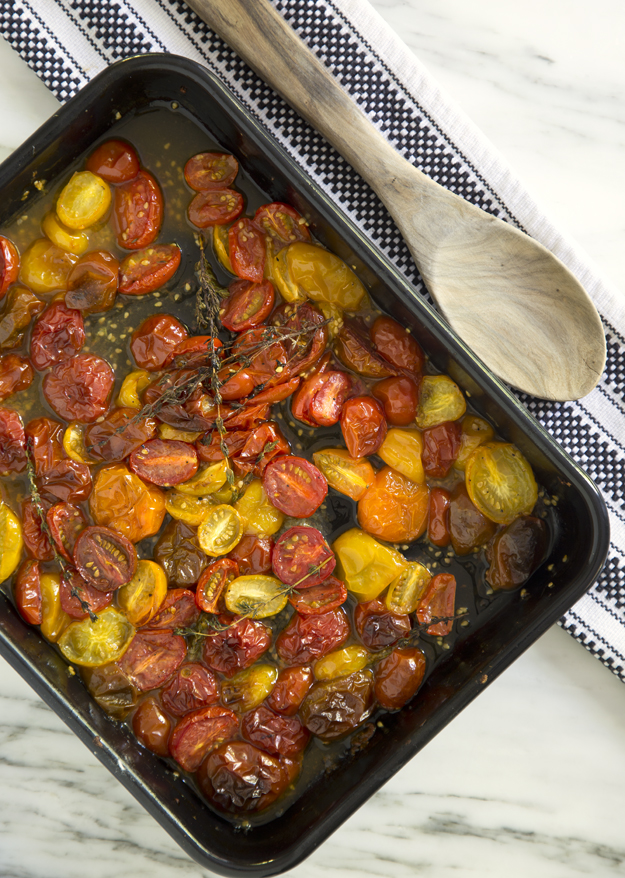 The whipped feta dip was a recipe from Ina Garten. I adapted her recipe, cut back on the feta and added some whole milk ricotta to the mix. It love the lightness it added to the spread. This can also be made in the morning. Just wrap well and chill until serving time.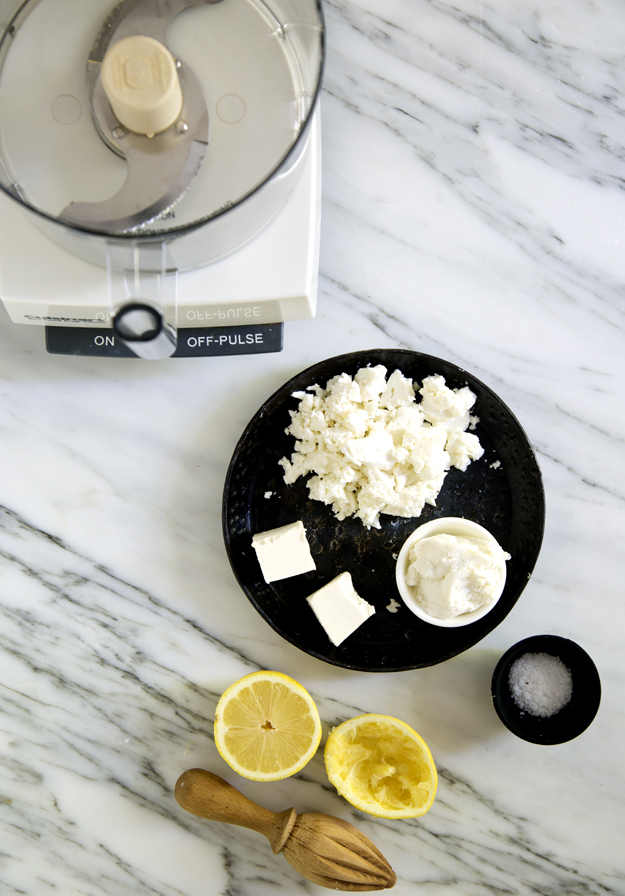 Start with some really good bread. A baguette or ciabatta loaf are perfect for this. Good quality bread will have big holes in it like this. I bought a ciabatta lunga from Ace Bakery.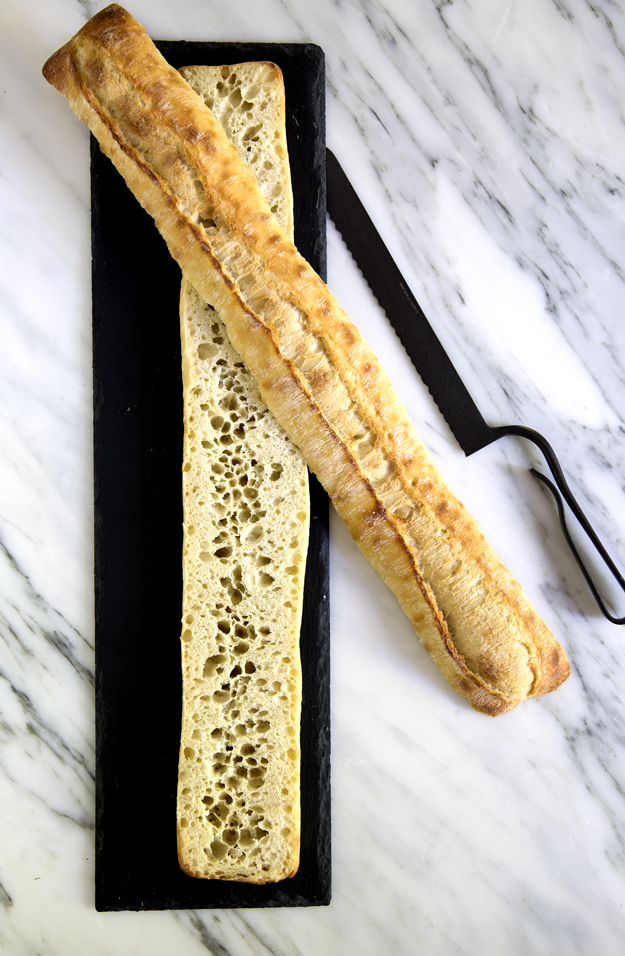 In bread freak lingo, these big holes are known as "an open crumb structure." They are achieved by a long slow cold fermentation, gentle handling so you don't deflate all the built up gas and  a high hydration dough.
I like to split the loaf horizontally, toast it gently on a grill or in the oven, and then cut it into serving size pieces before topping them.