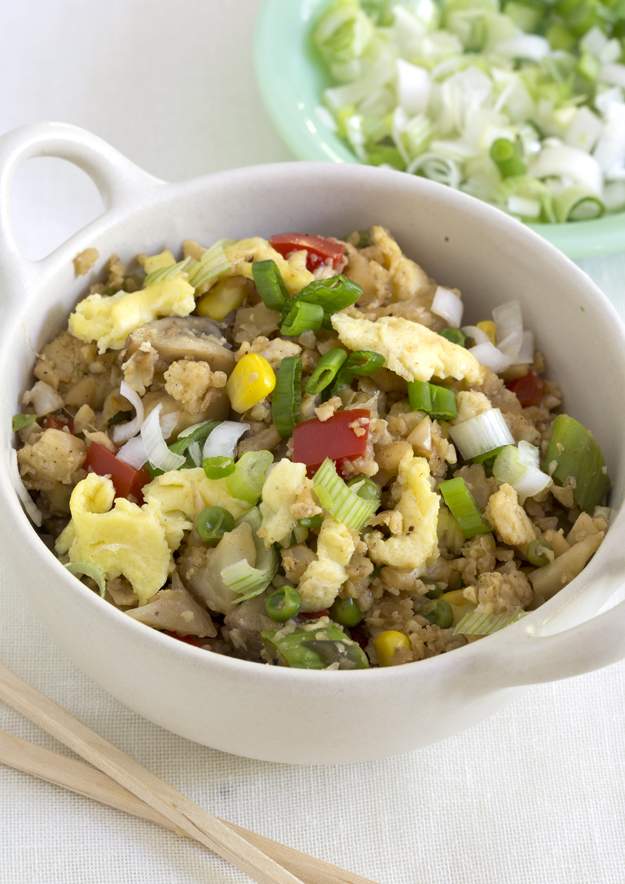 Cauliflower is the darling of the vegetable world this year. It is her chameleon-like qualities that make her such a popular girl. Sliced into slabs and roasted as "steak", shaved thinly and served raw as slaw, boiled and mashed and served in "stuffed potatoes", roasted whole so it resembles a "brain", cauliflower crust pizza, and now, masquerading as fried rice.
Is this taking carb avoidance too far? I love fried rice, and had my doubts that cauliflower could step up to the plate and replace the rice in this classic dish. But Google "Cauliflower Fried Rice" and no fewer than 566,000 results pop up. I needed to see what all the fuss was about.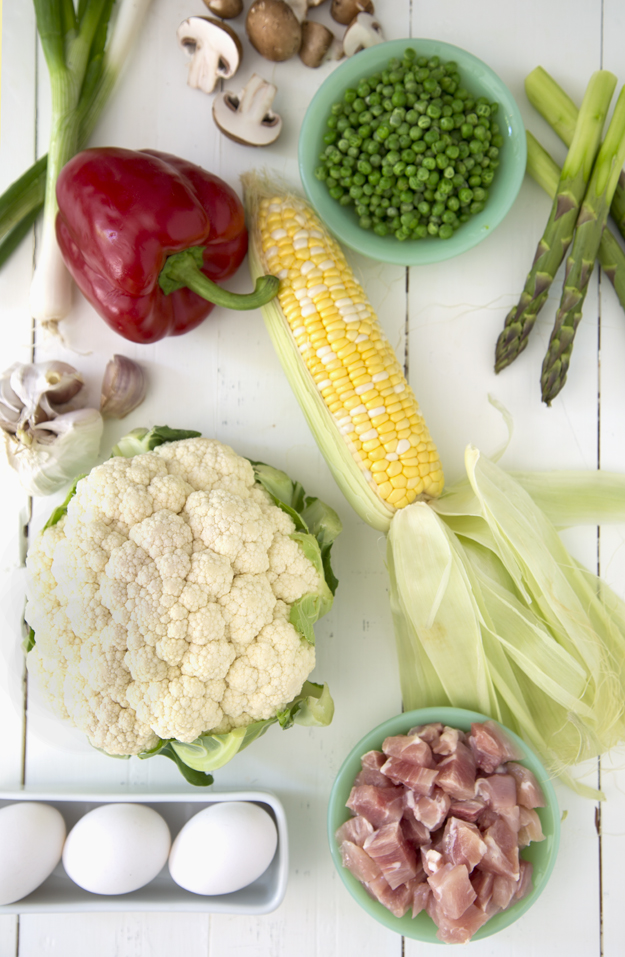 Making the cauliflower "rice" couldn't be simpler. Pulse cauliflower florets in the food processor, about 10 times and you're done. You could also grate the cauliflower on the large holes of a box grater.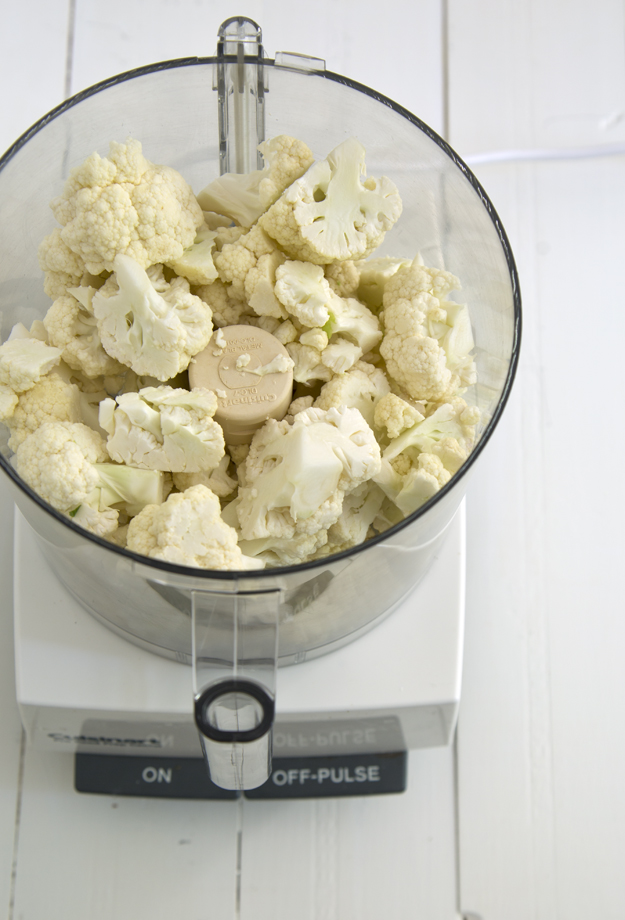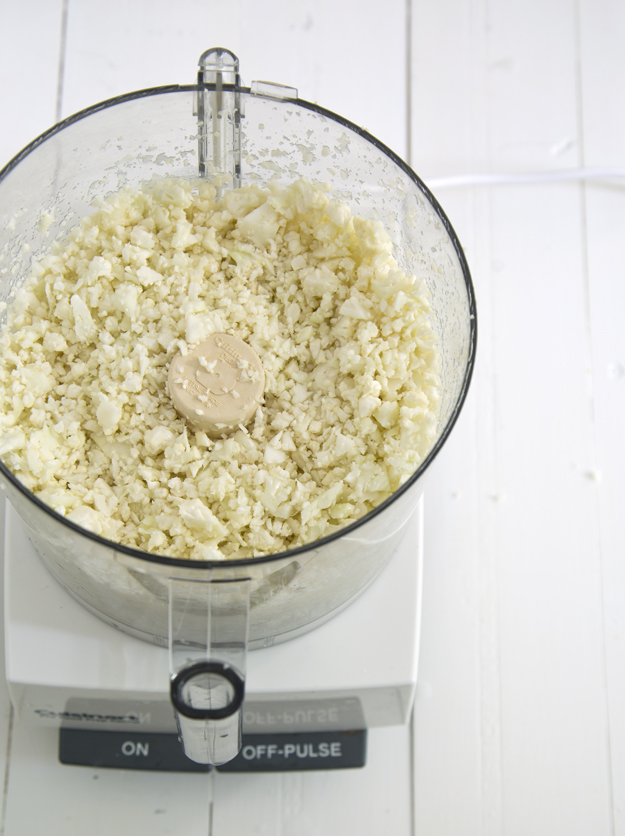 I used this recipe from chatelaine.com and adapted it slightly. Get all your ingredients chopped and measured before you start cooking, because this comes together quickly once you start the actual cooking.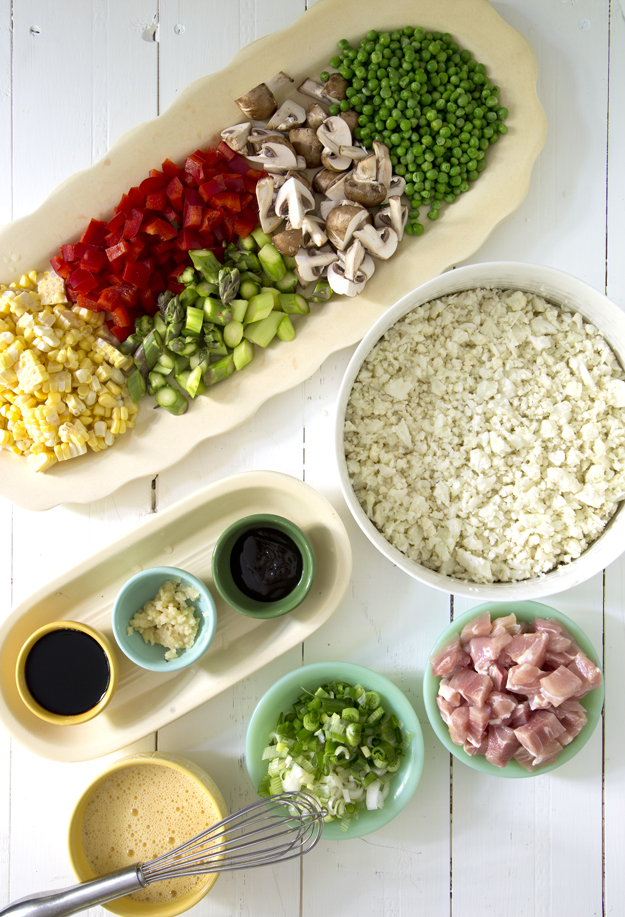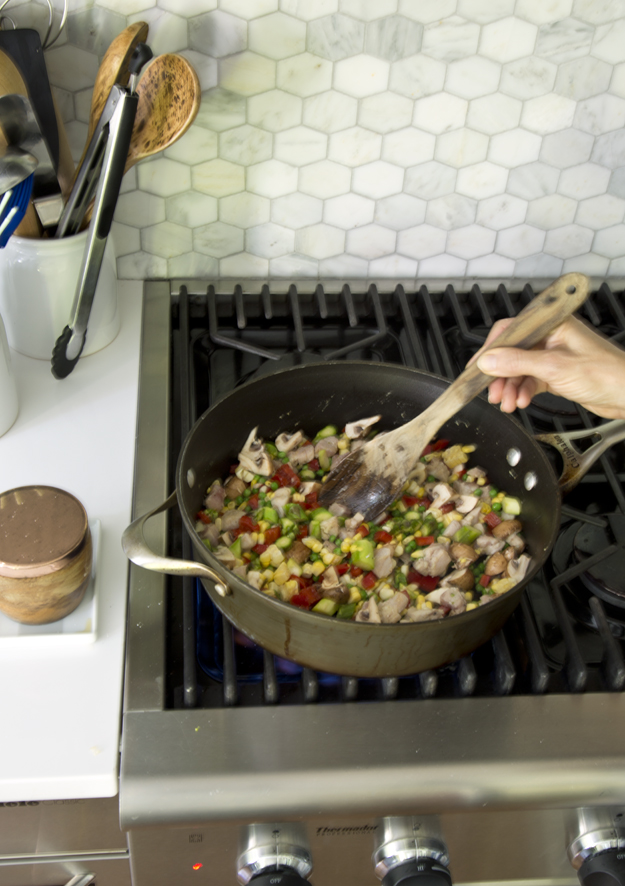 It genuinely looks like fried rice and it tastes delicious. I was worried that the flavour of the cauliflower would be overpowering, but with all the other ingredients, it wasn't. Soy sauce and hoisin work together to add authenticity. While you know you're not eating rice, it is still hits the spot. You can have a big bowl and feel satisfyingly full and healthy. I will be making this again very soon!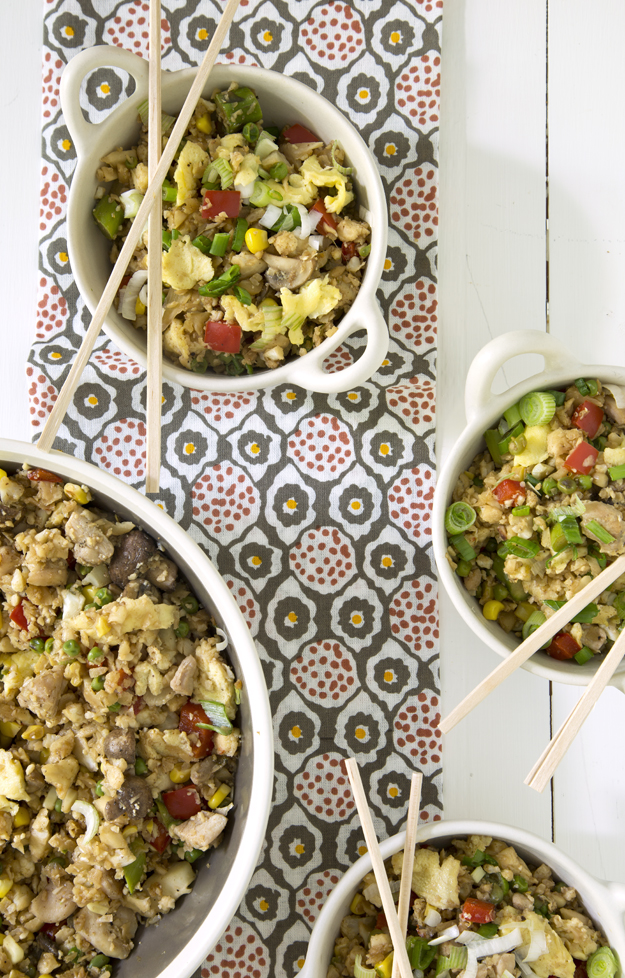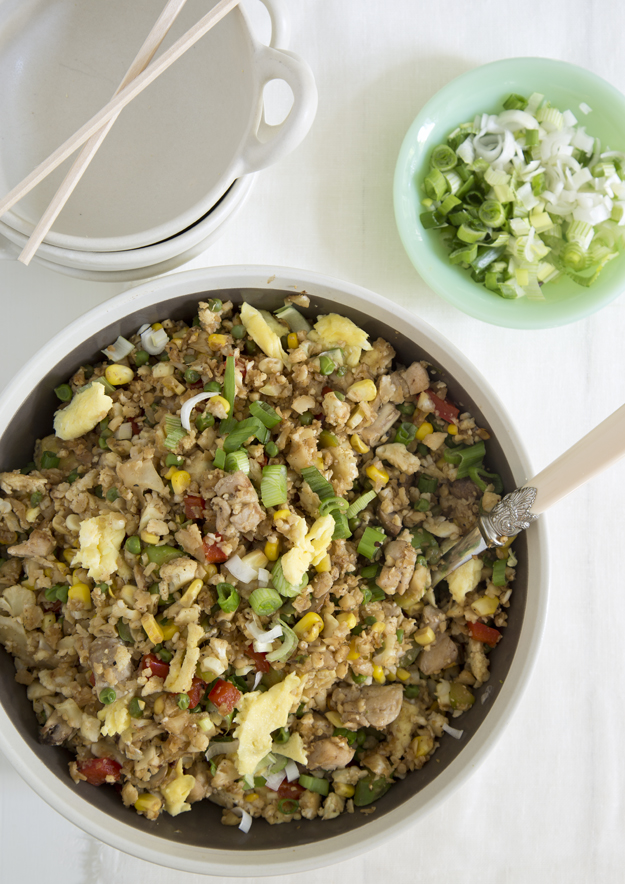 For more delicious cauliflower recipes, check out this cauliflower post on wellbeingsecrets.com.