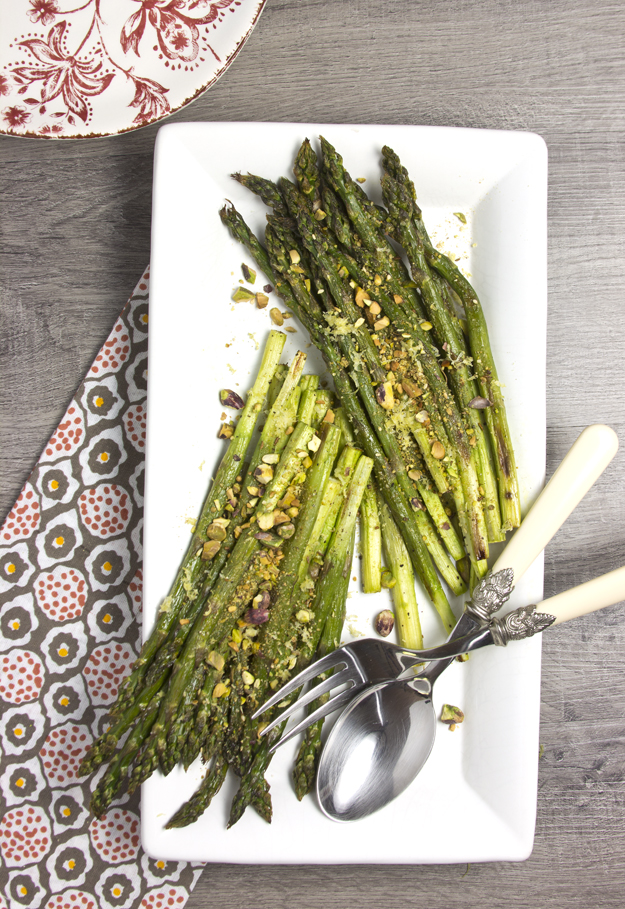 When a chef takes a humble ingredient, like the carrot, and makes it sublime, I pay attention. My first carrot experience created by Chef Michelle Bernstein, was 5 years ago, at The Omphoy Hotel in Palm Beach. I was visiting my friend Marla and we went to a killer barre class at the hotel's Exhale Spa. After class we hobbled over to the restaurant for breakfast.
Once we ordered our poached eggs, the waiter delivered a basket of hot biscuits and house made carrot marmalade to the table. He said we must try the marmalade, and because our mammas raised us right, just to be polite, we ate all the biscuits and asked for a second ramekin of the carrot marmalade. I still have no idea what was in it or how they got it to taste so good. but I think about it often.
My second Michelle Bernstein carrot experience was last month in Miami. I was in town for my nephew's wedding. We had a spare night so we went to dinner at her Biscayne Blvd. restaurant Cena. I started with the roasted carrots topped with whipped sardinian ricotta and dukkah. Once again, her wizardry with carrots dazzled me. Sadly, I just heard the restaurant closed on May 31.
Dukkah is a Middle Eastern nut and spice mix. I have written about it before, a few years ago. One of my favourite ways to eat it is to dip pita in olive oil and then do a second dunk into the dukkah. A very satisfying and addictive little bite. It had never occurred to me to sprinkle dukkah on vegetables, but it totally works.
Fat spears of asparagus got my attention at the market so I abandoned all plans of roasted carrots. You gotta go with what looks good that day. I decided on a pistachio based dukkah, but feel free to use any nut you like. Sesame seeds, fennel, cumin and coriander seeds add fragrant deliciousness.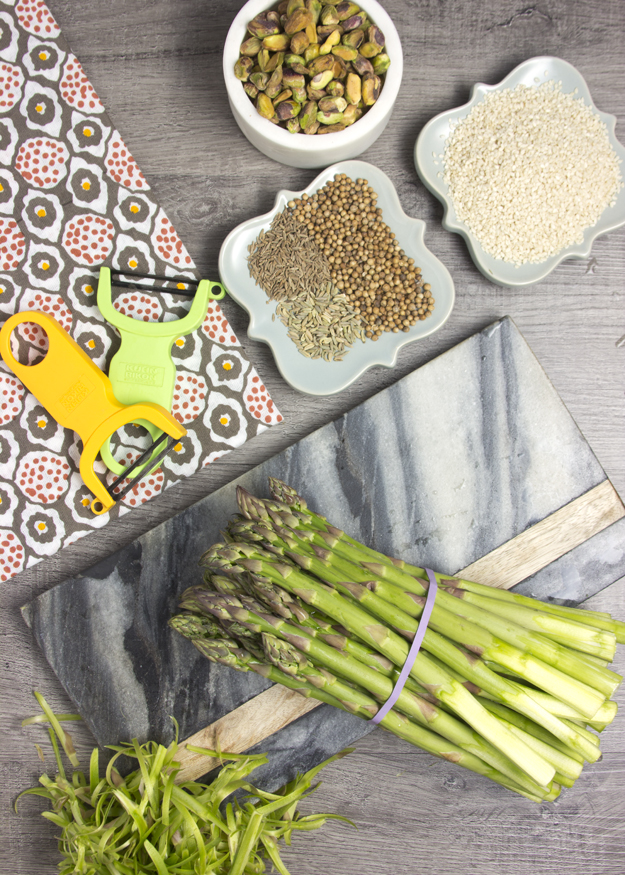 Seeds and nuts are toasted and then coarsely ground in the food processor.