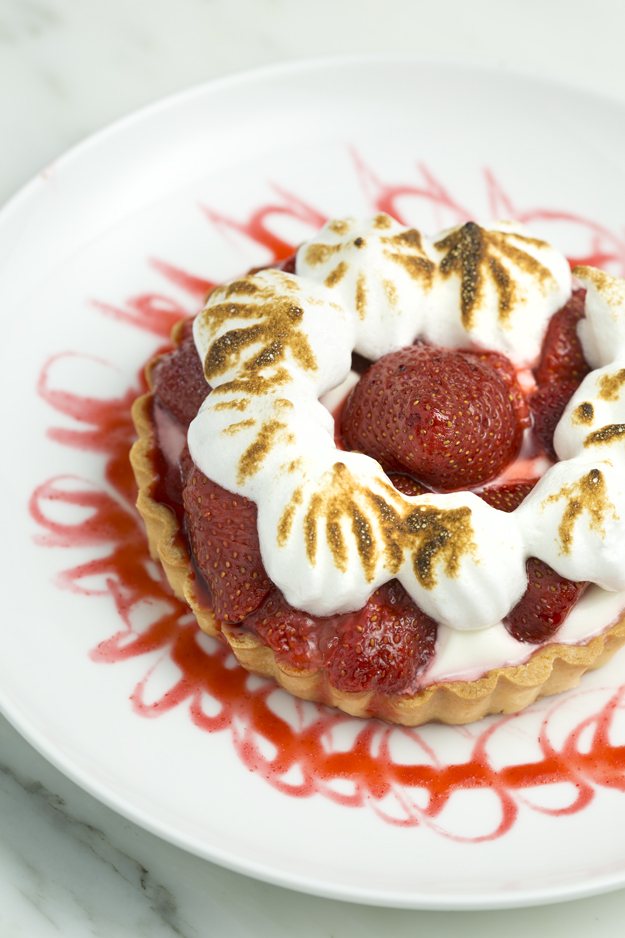 I recently attended a food photography workshop at The Urban Element. The class was taught by two very gifted Montreal food photographers, Ariel Tarr and Valeria Bismar. Together they run The Illuminated Table.
I have been experiencing blogging fatigue, struggling with what to write about and feeling like I'm stuck in a rut with my photography and food styling. The opportunity to attend this workshop came at the perfect time. It was great to connect with other like-minded food obsessed women.
I came away feeling inspired to step away from my comfort zone and change my camera angle. (I rely too heavily on the top down shot) Watching Ariel and Valeria maximize the available natural light galvanized me to abandon my artificial lights and set up next to the window.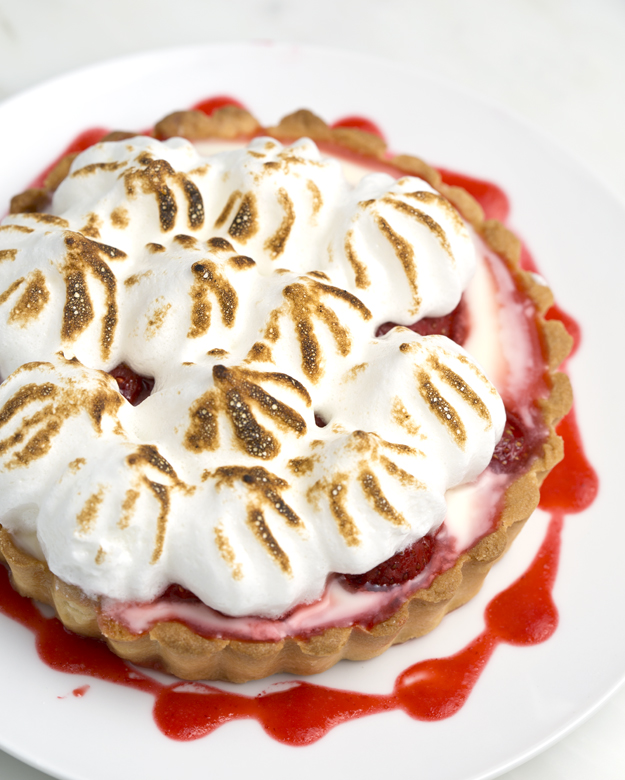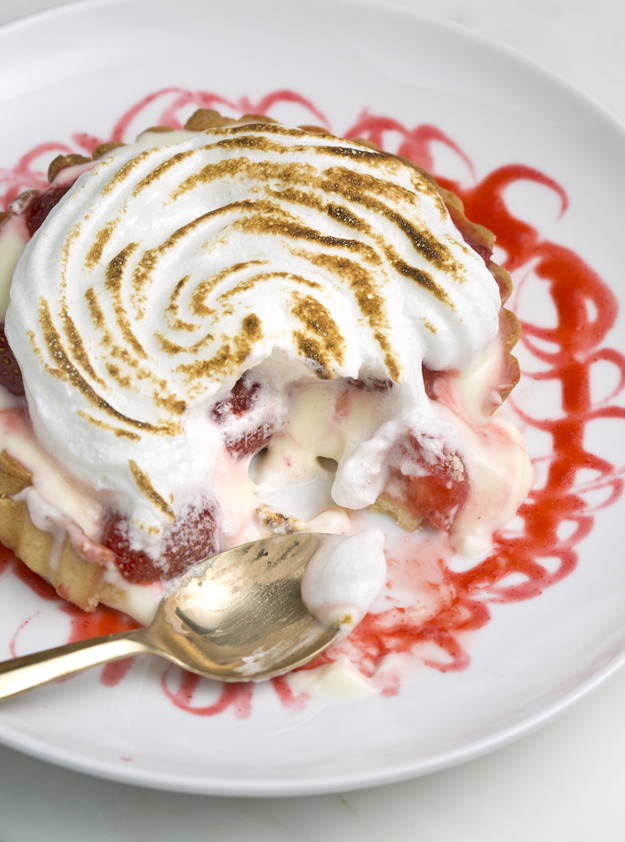 I also left with some great new food blogs and Instagram accounts to follow. Food blogger Katie was there at the suggestion of her mom. Wish my kids listened to my suggestions!! Denine, a photographer and teacher of photography at Algonquin College was there to pick up a few tips about food photography. Food blogger and cooking show host Eva,  and cooking teacher and blogger Maria were both looking to hone their photography and food styling skills.
The workshop was mostly hands on, with lots of opportunity to practice the new skills we were taught. In the afternoon session we had the chance to style and shoot a gorgeous lemon meringue tart. With local strawberries just coming into season, I was inspired to create a  strawberry lemon meringue tart. The genius idea of roasting the strawberries, to intensify their natural sweetness and juiciness comes from this Bon Appetit recipe.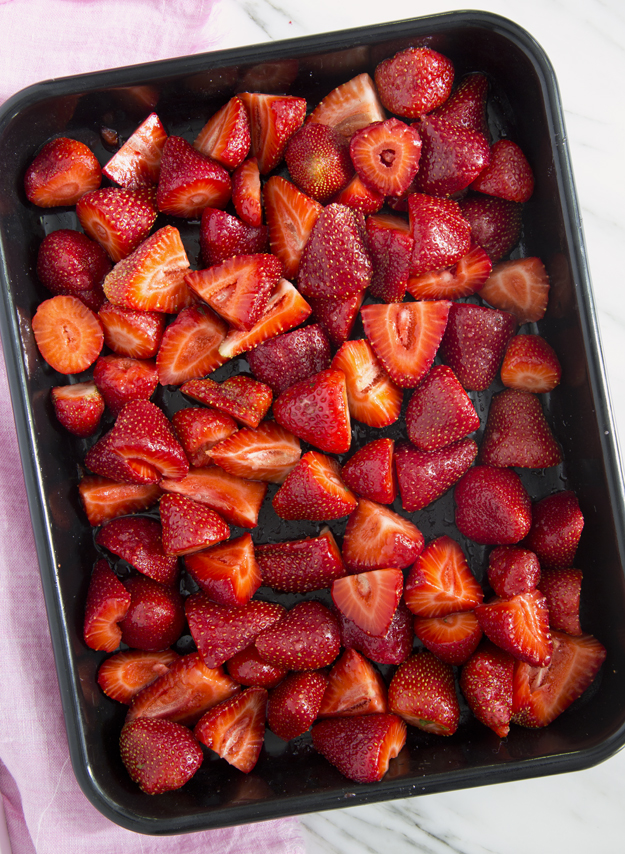 You could of course make one large tart, but I have mini tart pans and I love to use them any opportunity I get.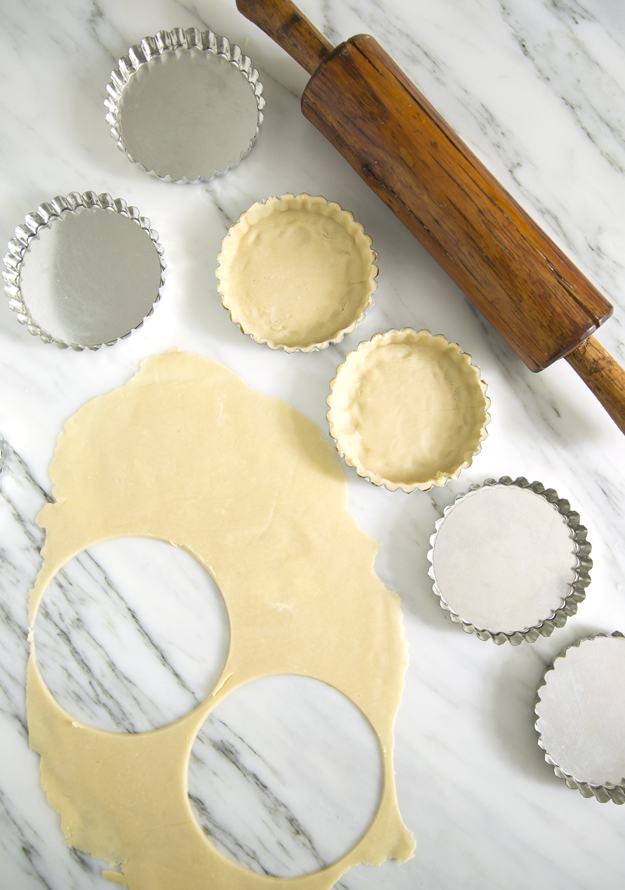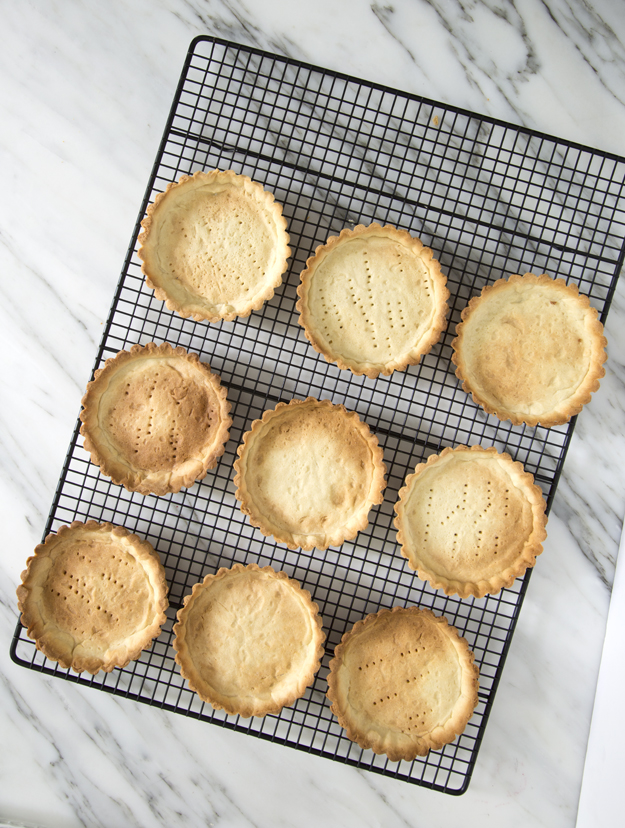 Time to build the tartlets. A tart lemon filling is topped with sweet and juicy roasted strawberries. I filled my tarts with a lemon cream, but I strongly suggest you fill yours with a lemon curd. The recipe that follows has detailed instructions on how to make a lemon curd. A curd is much more stable than a cream and as a result, the tarts will not get soggy within a few hours.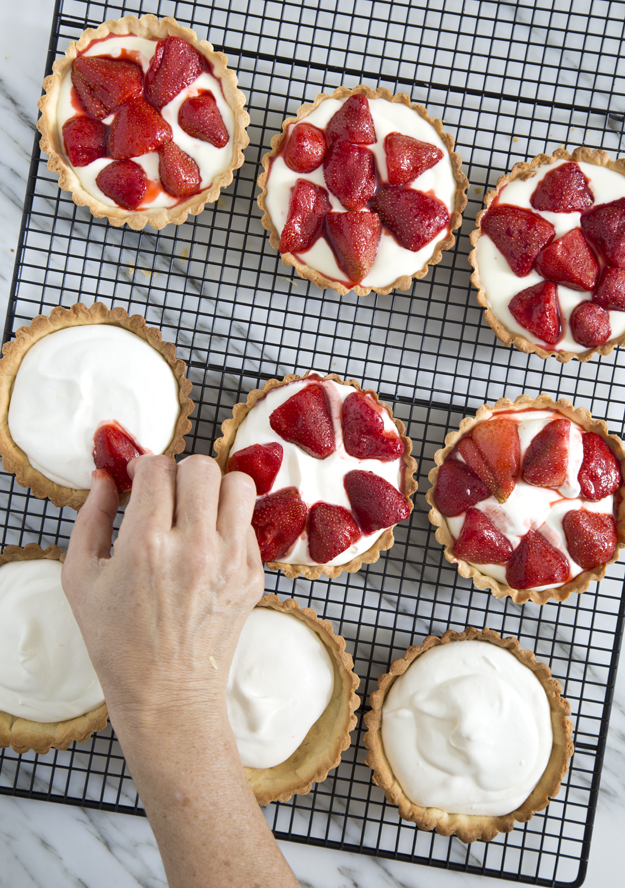 I put the meringue in a piping bag fitted with a star tip and greatly amused myself making different designs. You could also just spoon it on, but then you won't have as much fun. To brown the meringue I used a kitchen torch, because it's so satisfying and just a bit dangerous to play with fire. (I know, I live on the edge!) If you don't have one, a minute or two under the broiler will achieve the same result.