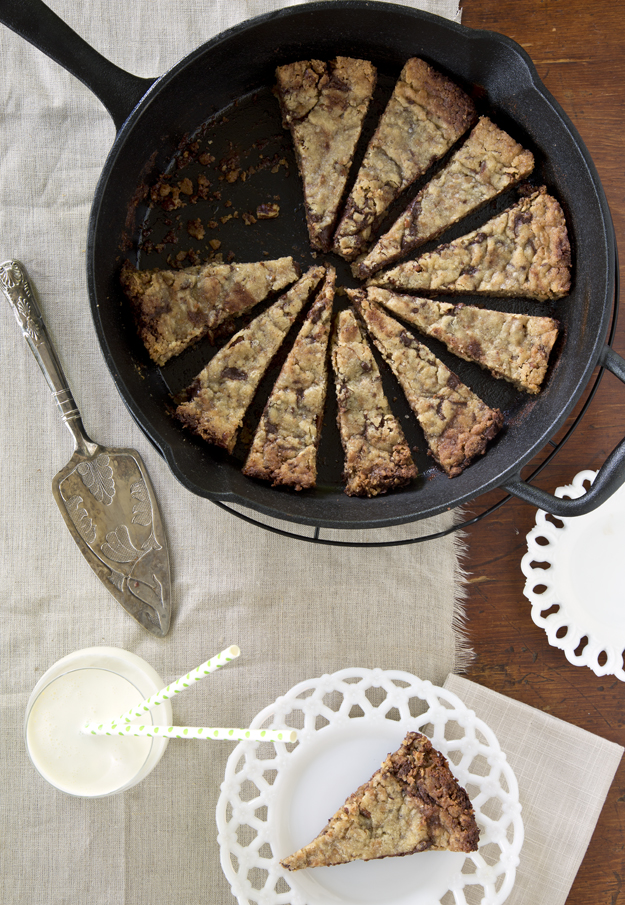 When it comes to social media and tech savviness, I must admit I'm not exactly current. I have a twitter account with about 40 followers, but I'm confused about where I'm supposed to be leading them.  I do post on Instagram, but not very frequently. I check the spelling and punctuation of every text I send, which makes me a very slow texter. My kids usually abandon our text chats within the first few messages and just pick up the phone and call me because I am so frustratingly slow, compared to their lightening fast thumbs.
I try to keep up with all the cool kids and know the meaning of many internet acronyms. One meme that has been picking up steam as usage of social media skyrockets is FOMO. For the uninitiated, FOMO stands for fear of missing out. The Oxford Dictionary defines it as "Anxiety that an exciting or interesting event may currently be happening elsewhere, often aroused by posts seen on a social media website." It's that little pang of envy you feel when you're looking at vacation photos, amazing restaurant meals or parties of friends and family that you weren't invited to.
But it looks like FOMO may be taking a back seat to JOMO – joy of missing out. According to The Huffington Post, "the term is a rebellion against saying yes to everything, and is about giving yourself the space to think and experience things without freaking out about what you 'should' be doing instead."
As a proud introvert, I wholeheartedly embrace JOMO! Let's hear it for staying home, binge watching Netflix and snacking on Crisp Toffee Pecan Bars.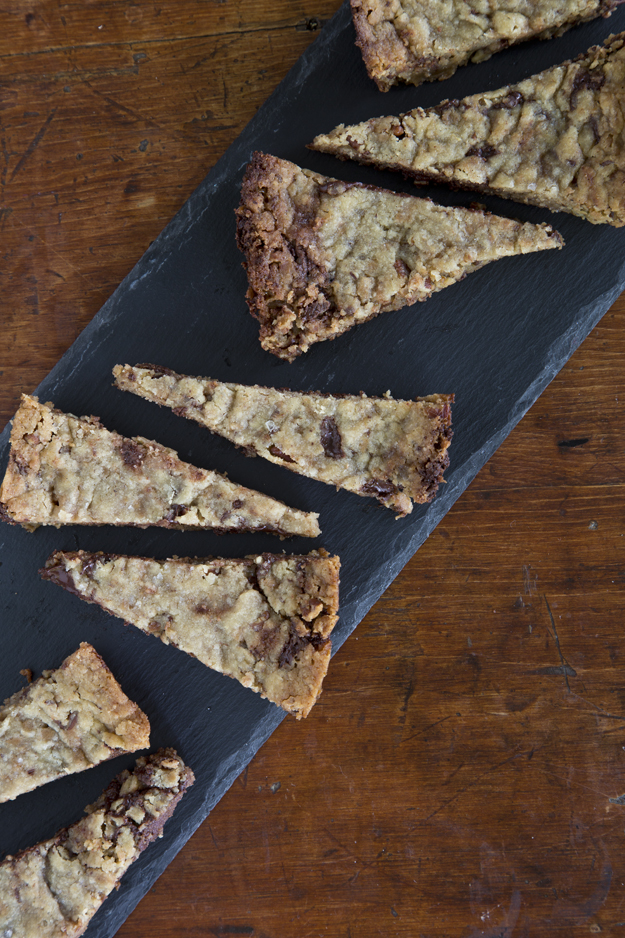 I discovered these cookies on The New York Times Cooking website. The dough is baked in a cast iron pan. Baking in cast iron allows for a degree of deep caramelization that just can't be achieved on a regular baking sheet. If you don't already have a cast iron pan, maybe this will convince you to invest in one.
Creator Charlotte Druckman gives you the option of adding  nuts or chocolate to the dough. Inspired by one of my favourite cookies, Skor Bars, I added pecans, chocolate and Skor bits!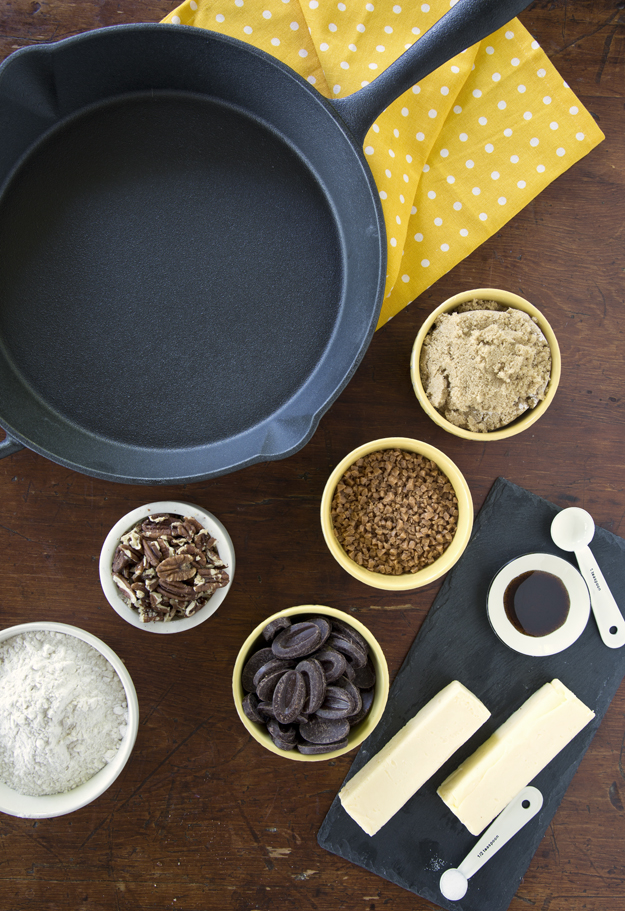 Place your empty cast iron pan in the oven while you make the dough.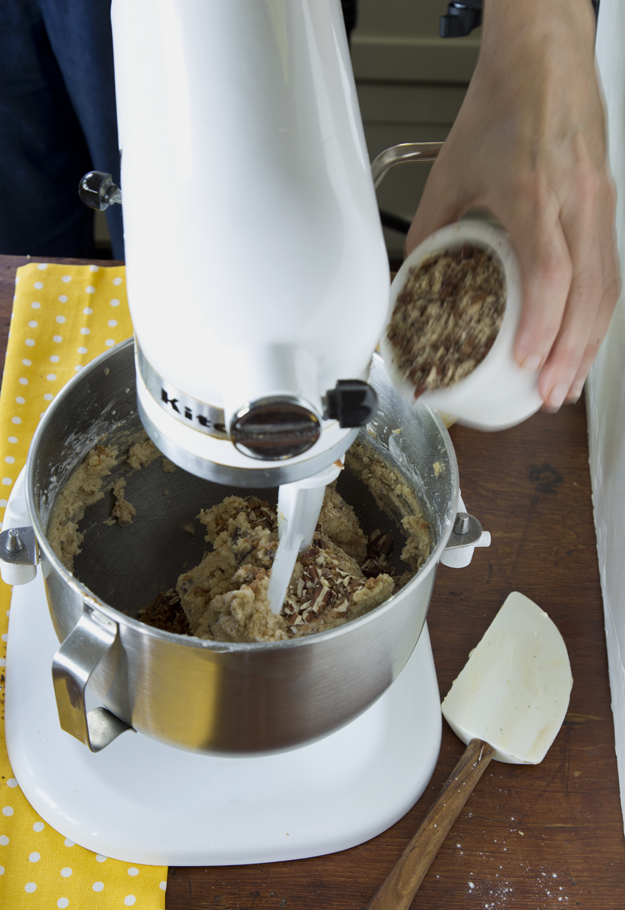 Grease the hot pan very carefully with butter.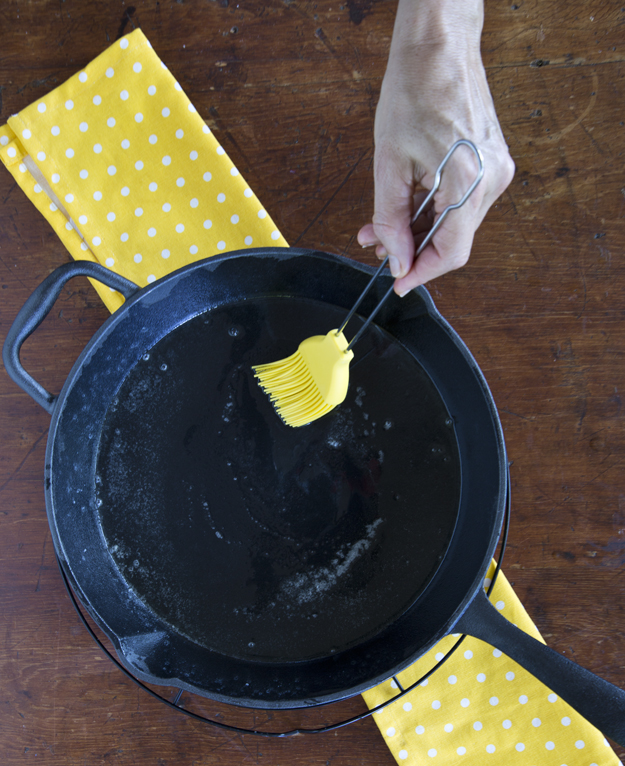 Press dough into hot pan. Use the bottom of a measuring cup so you don't burn yourself.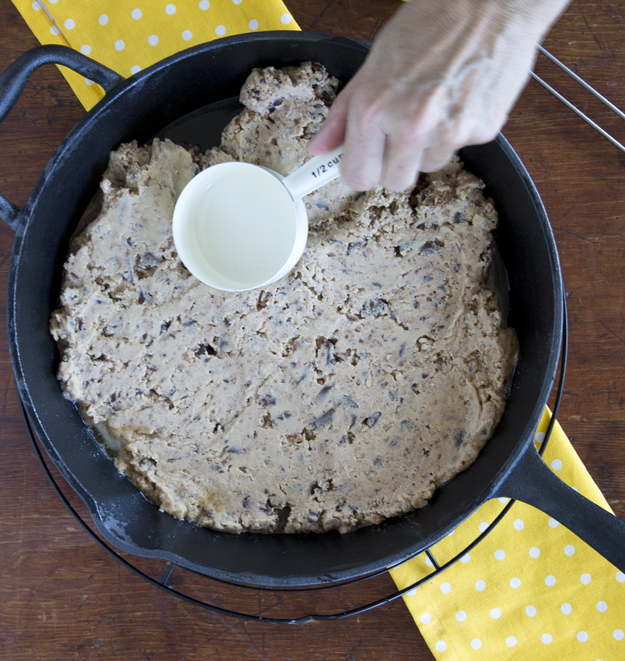 Score dough into wedges and let cookies completely cool in pan before removing.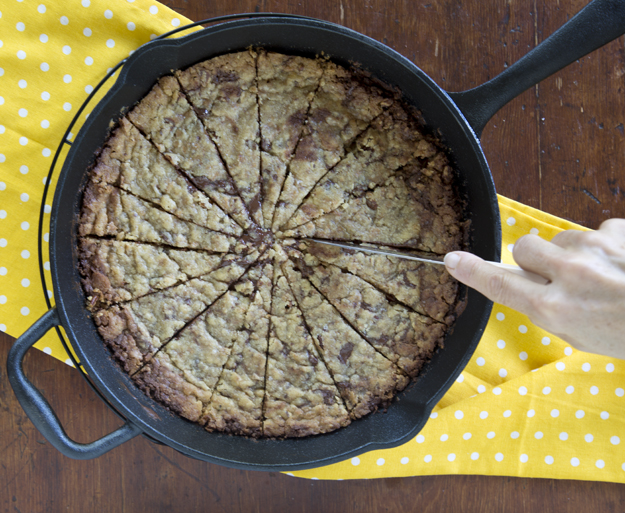 The edges will be deeply browned and crispy while the center is still nice and chewy. Pecans and skor bits contribute great crunch and chocolate is always welcome. A glass of milk might just be the best accompaniment to your JOMO experience.