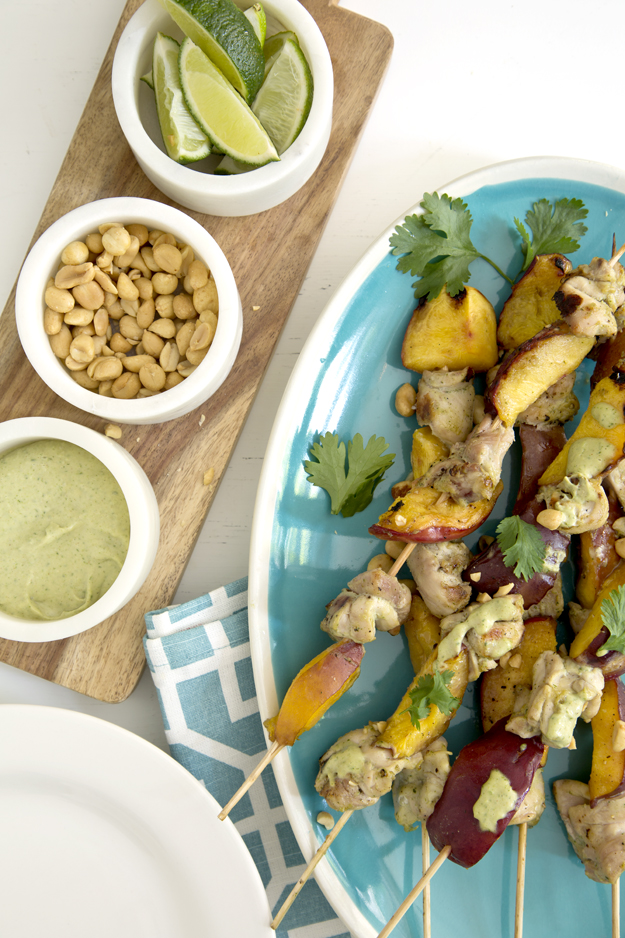 Somehow, when you put dinner on a skewer it just seems more festive. Local peach and nectarine season is right around the corner, so bookmark this recipe and celebrate the season.
The combination of peanut butter and coconut milk could skew a bit sweet and heavy, but lime juice and jalapeño provide the perfect balance. Cilantro adds a fresh-grassy herbal note, but  cilantro haters could certainly substitute Italian parsley. The marinade also includes Greek yogurt. If you keep kosher or just want a dairy-free marinade, I have discovered a great yogurt alternative – So Delicious Dairy-Free Unsweetened Coconut Yogurt. It provides the tanginess of yogurt without the dairy. Surprisingly, it does not taste overwhelmingly of coconut.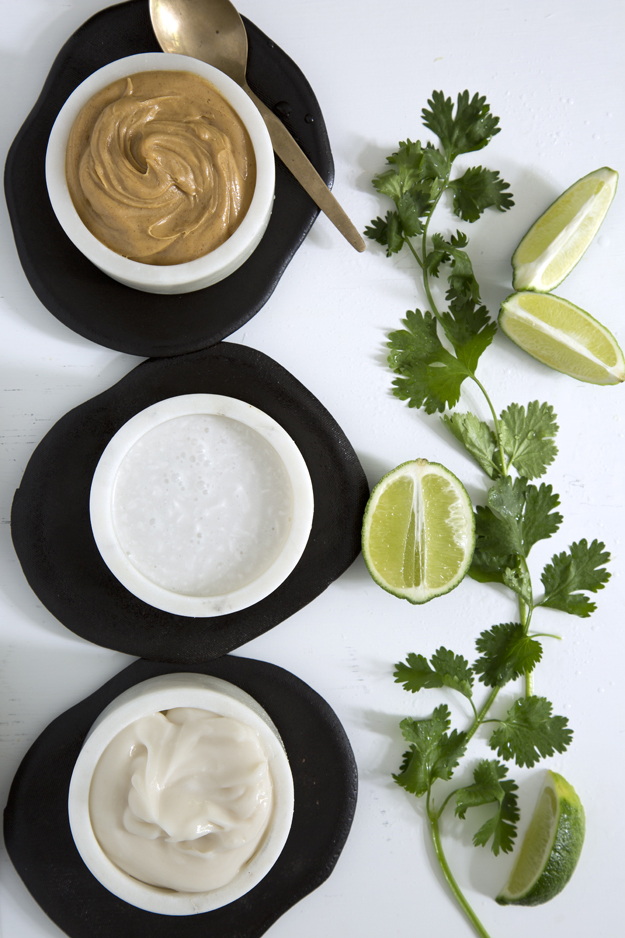 I used boneless skinless chicken thighs, as they are almost impossible to overcook. Don't forget to soak the wooden skewers so they don't burn.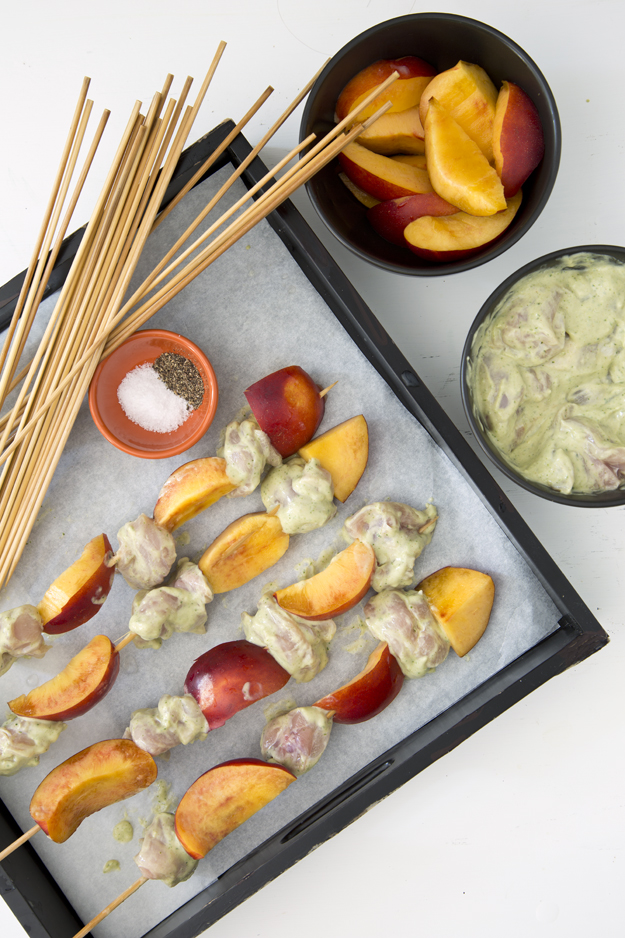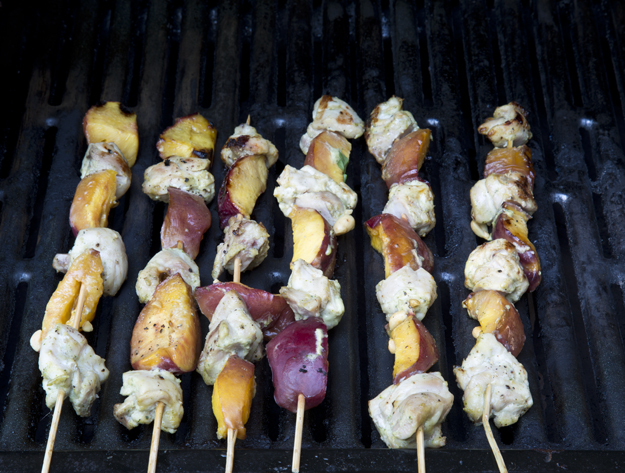 For a casual dinner, wrap some warm pita around the skewer, pull the wooden stick out and to make a wrap. Serve extra sauce, lime, chopped peanuts and cilantro on the side.