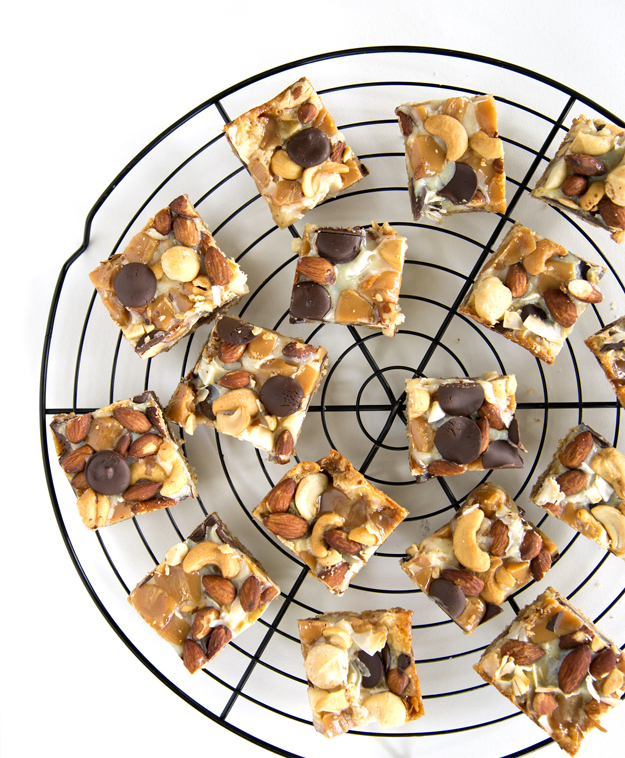 These classic bar cookies have been around since the 1850's! They also go by the moniker of Magic Bars, Hello Dolly Bars, Five Layer and even Seven Layer Bars. Essentially, they all begin with a melted butter and cookie crust, typically crushed graham wafers. This sweet base gets topped with more sweetness, usually chocolate or butterscotch chips, sweetened coconut and some type of nuts. A thick layer of sweetened condensed milk acts as the glue to hold everything together.
Whatever they're called, they have never really appealed to me because they just seemed too tooth-achingly sweet. But last week I saw this charming video and knew I had to try this twist on these bars. In her new book, "Modern Potluck", Kristen Donnelly solves the sickly sweet problem by swapping out a cookie base with a potato chip base. What??? Pure genius.
I had high hopes for these "potato chip crusted magic bars". The combination of sweet and salty is my kryptonite. I went shopping for potato chips, because I rarely keep them in my house. Shockingly, don't have much will power when it comes to salt. By the way, did you know that they sell unsalted potato chips? Chicken and waffle flavoured potato chips is one thing, but I draw the line at unsalted! I mean, salt is the whole point of potato chips, right?
I whipped up a batch of Kristen's potato chip crusted magic bars. I was so excited I could barely wait for them to cool.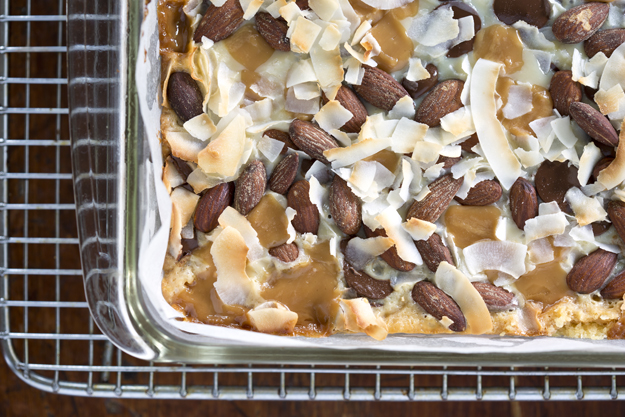 The first bite was interesting. The crust was not as crispy as I thought it would be. Nor did it taste as salty as I was hoping for. The second bite left an almost rancid aftertaste in my mouth. I had eaten a few potato chips out of the bag as I was making the crust, and they tasted great. I suspect that cooking the potato chips a second time caused some kind of chemical reaction that changed the taste. I was so disappointed. I knew that Kristen's idea of adding a salty crust was a great idea and I wanted to make these bars work.
And then I remembered these pretzel crusted treats I made last year. Why not trade potato chips for pretzels? Why not indeed? I topped mine with bittersweet chocolate chips, unsweetened coconut chips, salted cashews, almonds and macadamia nuts, and chopped vanilla caramels.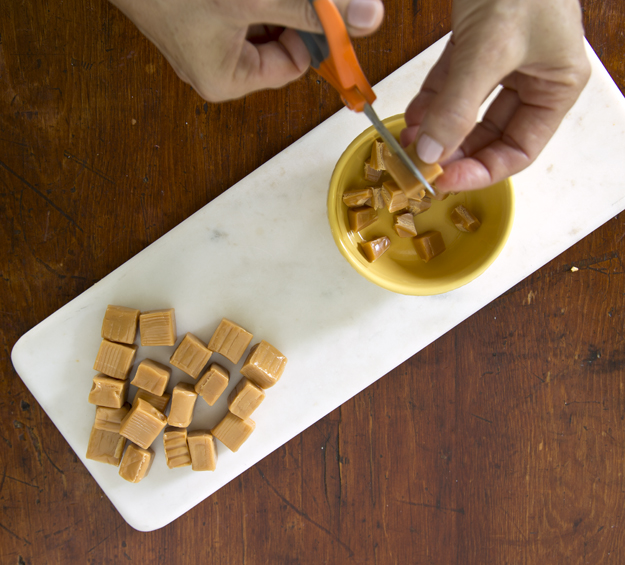 Watch the magic happen!
These bars have it all. A perfect sweet-salty balance and great textural contrast. Crunch from pretzels, nuts and toasted coconut, gooey sweetness from  sweetened condensed milk,  bittersweet from the chocolate, and chewiness from the caramel. A perfect treat.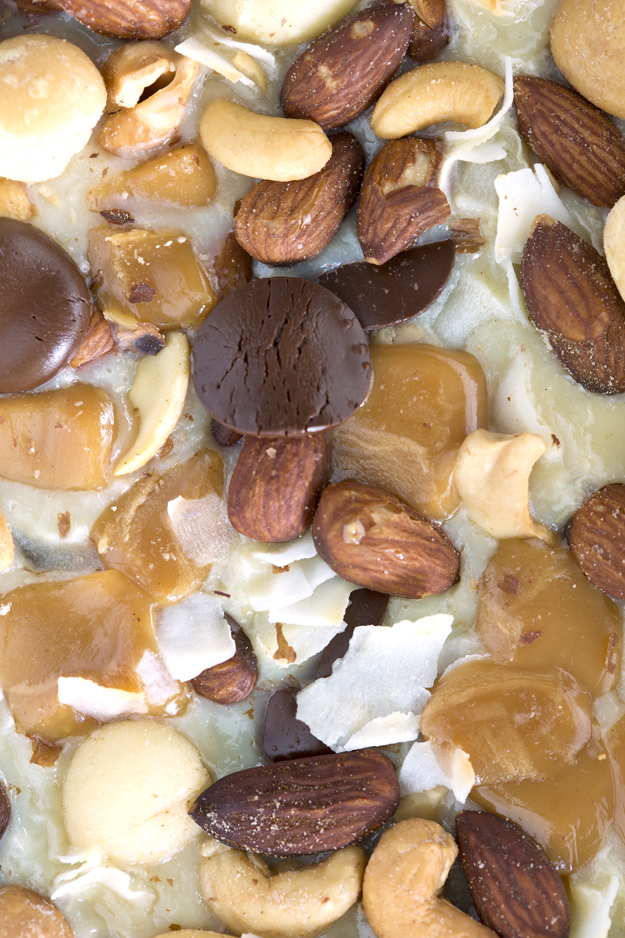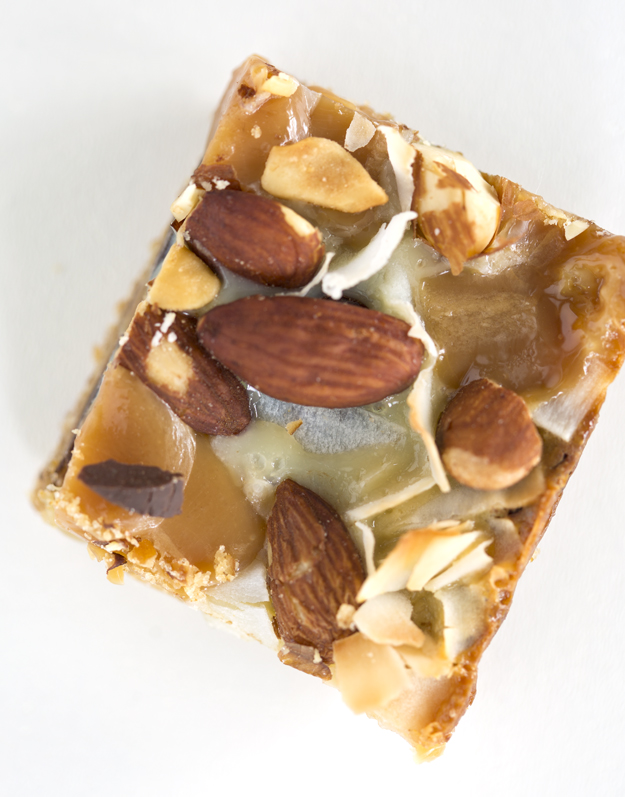 Oh, and I figured out why they're called magic bars. Set them out with some cold milk and watch them magically disappear. They are even more delicious straight from the freezer!