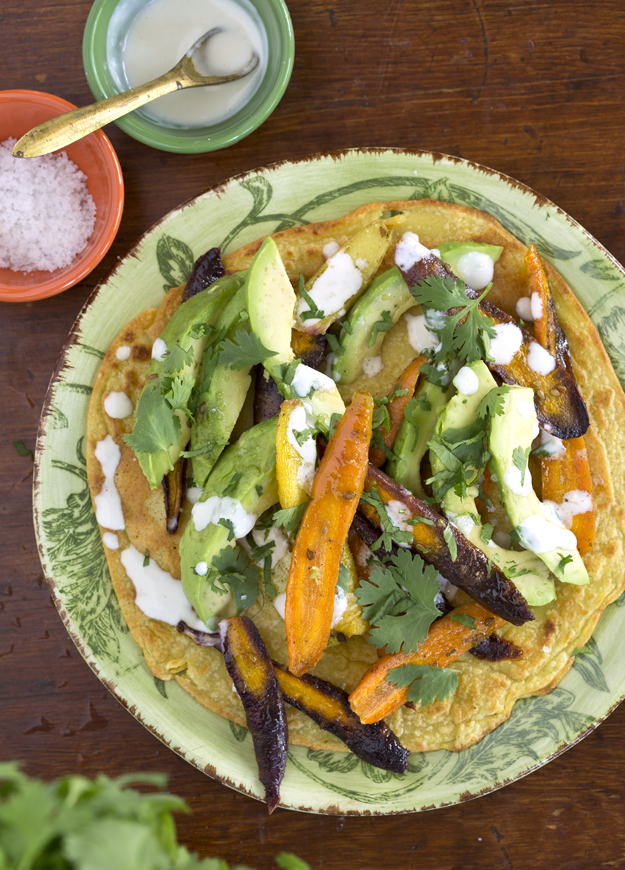 This socca pizza is the creation of Gwyneth Paltrow. Regardless of your feelings for Gwynnie, this socca is pretty awesome! (For the record, I'm a fan) It was featured in this spring's In Style Magazine. Bookmark this one for when you have to cook for those annoying vegan friends. (No judgement here!!)
Toss sliced carrots with olive oil, salt and za'atar. Bonus points if you can find some purple and yellow carrots to mix in with the orange ones. Roast them in a hot oven for about 20 minutes.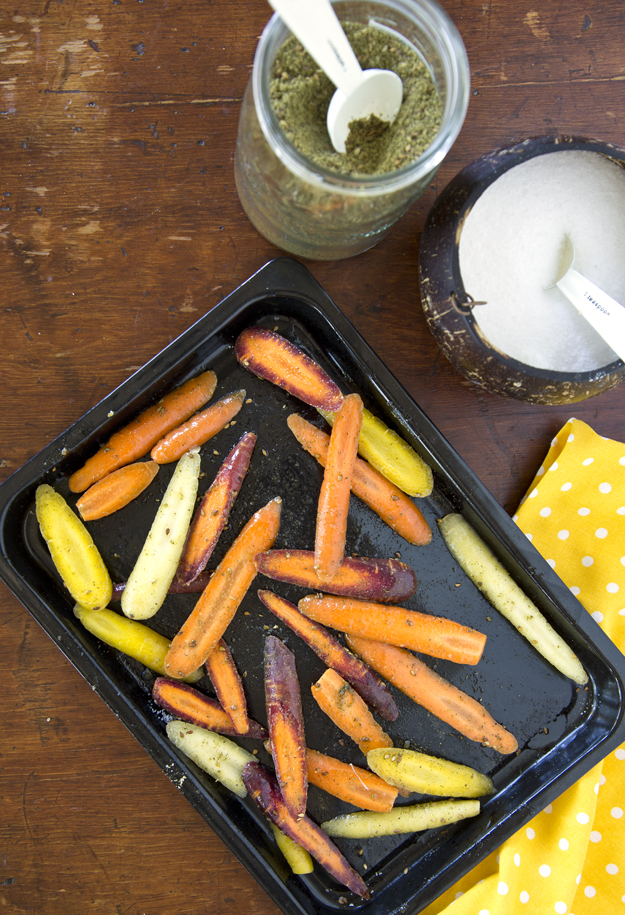 Avocado, cilantro and lime join the party. A lemon-tahini sauce makes a fine accompaniment to drizzle on top.