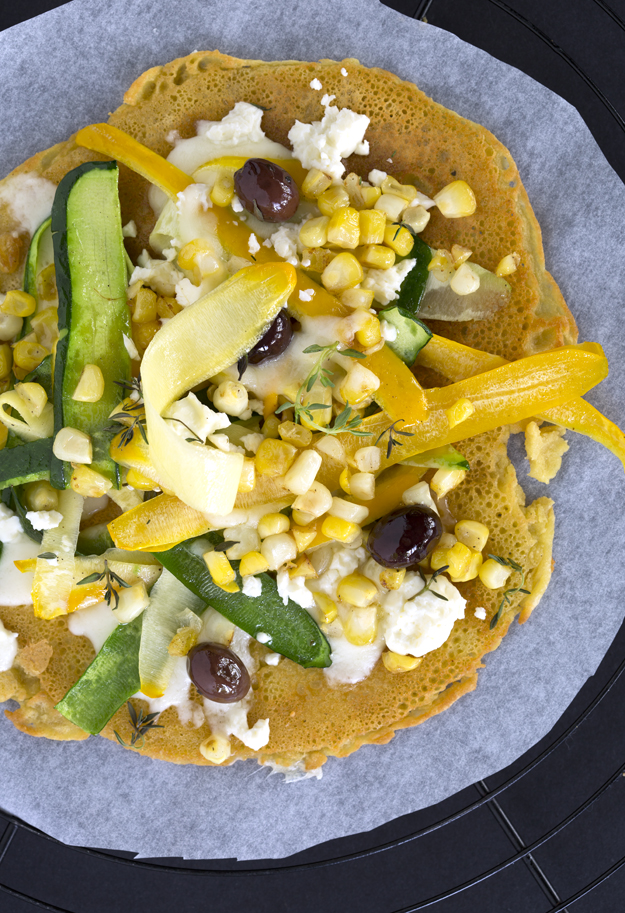 Socca is essentially a large chickpea flour flatbread. Similar in texture to a crepe, it has crisp edges and the sweet and nutty flavor of chickpeas, with a trace of smokiness from a trip under the broiler. They originated in Nice where they are cooked in wood ovens on copper disks. I thought they would be an excellent base for pizza.
I am not very skilled at drawing or painting, so I like to think of these socca crusts as my canvas and the toppings as my paint. It's easy to create masterpieces when late summer markets are overflowing with gorgeous produce.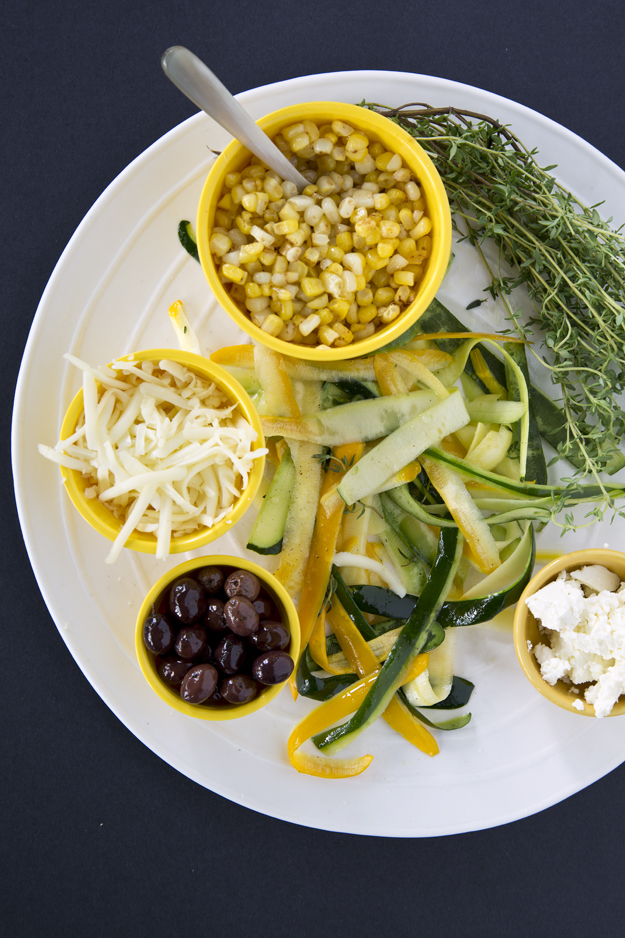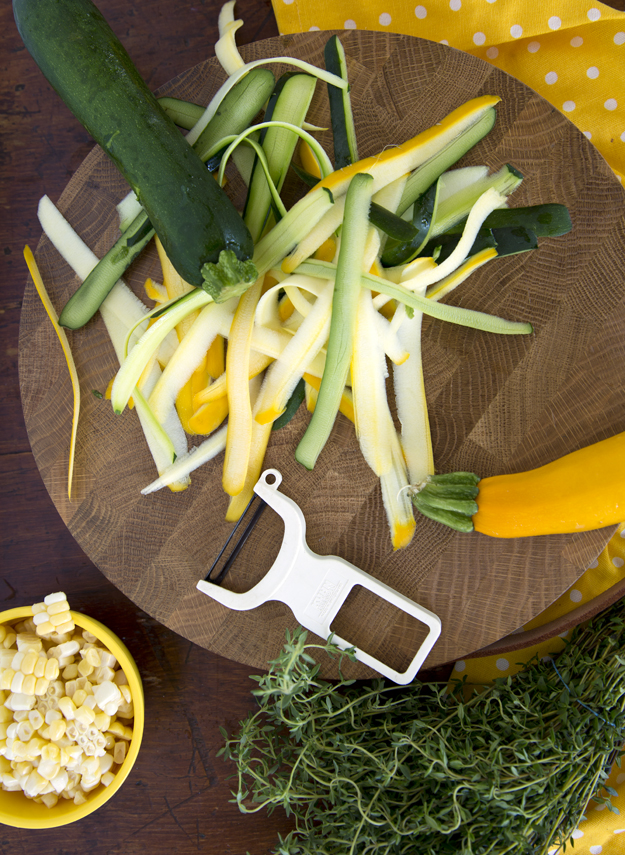 Mix up the socca batter; chickpea flour (I used Bob's Redmill Garbanzo and Fava Bean Flour), water, olive oil and salt. Let the batter sit on the counter for at least 2 hours, or you can even refrigerate it overnight.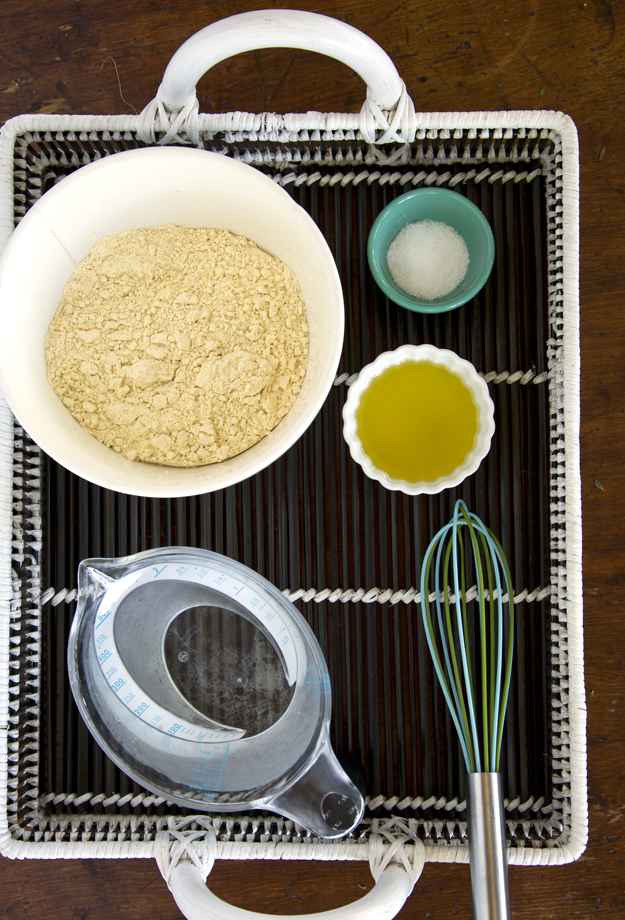 Pour about 3/4 cup batter into a lightly oiled hot nonstick pan, and cook until golden brown on both sides.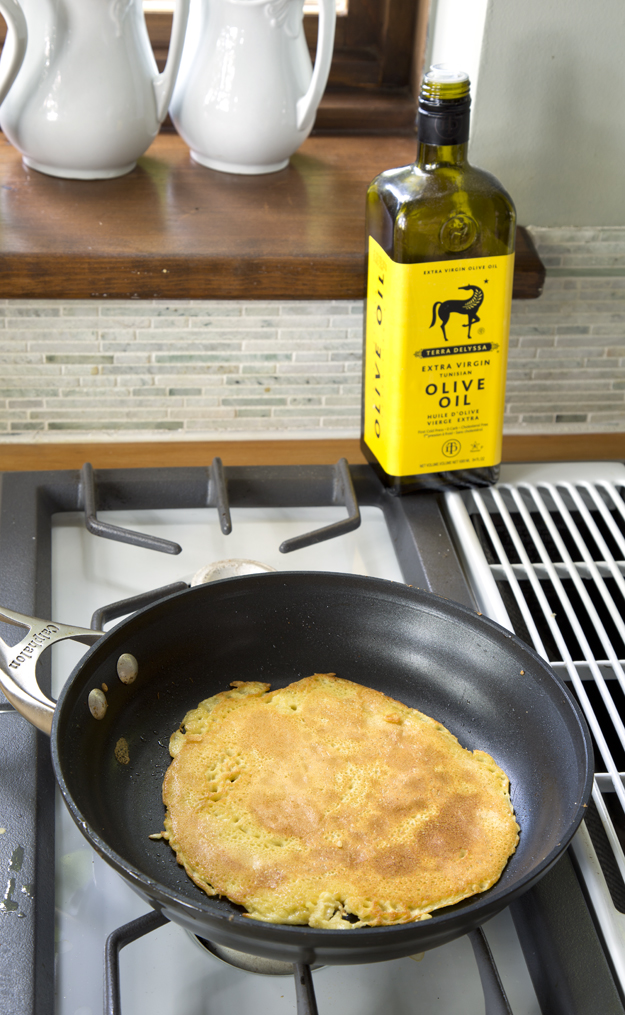 Channel your inner Picasso and top with whatever fills you with joy. For this version I shaved the zucchini and dressed the ribbons with fresh thyme, lemon juice, olive oil, salt and pepper. I sautéed some fresh corn kernels. Feta and olives for salt and some shredded mozzarella to create oozy cheesy goodness. Pop it under the broiler to melt the cheese and crisp up the edges.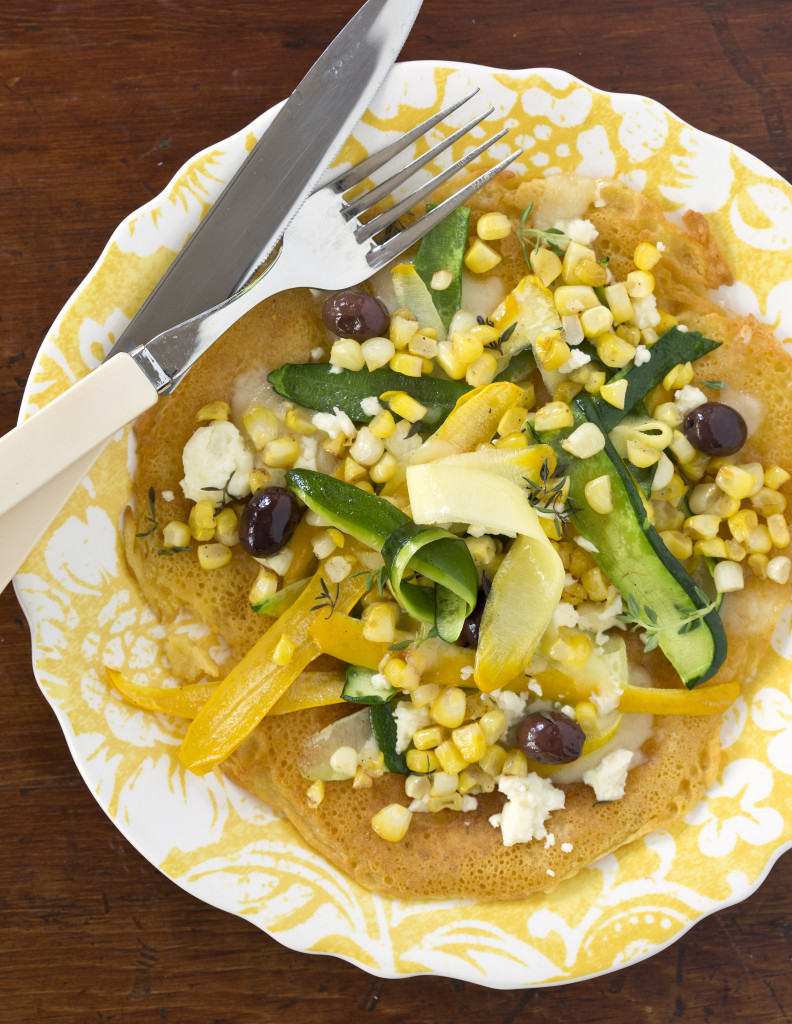 Stay tuned over the next few days for a virtual "socca-palooza" and watch me create Ricotta, Peach and Honey Socca Pizzas, Za'atar Roasted Carrot and Avocado Socca Pizzas and Margherita Socca Pizzas.