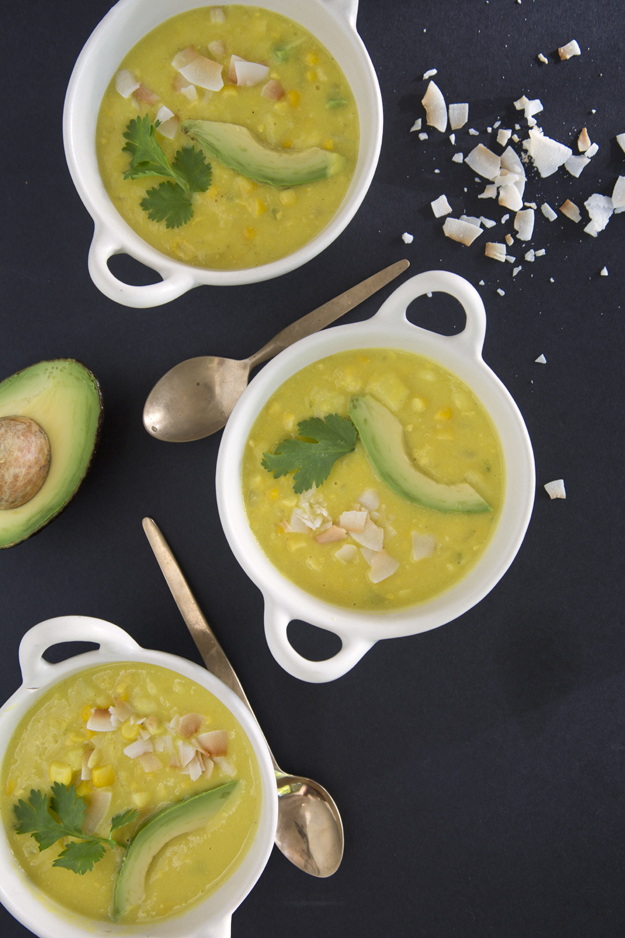 Getting dressed in September is tricky business. I'm longing to pull on my over-the-knee suede boots and let the sweater layering begin, but it's still too warm to fully embrace fall. Transitioning from summer to fall requires a skilled hand in the kitchen as well as the closet.
This month, the markets are still full of fresh corn, but I'm craving something a little heartier than corn on the cob or corn salad. This soup perfectly bridges the gap between summer and fall. The recipe for this soup comes from epicurious.com. Food editor Anna Stockwell intended this to be a pureed chilled soup for the dog days of summer. I decided to transition her recipe to fall by serving it hot. I added a large diced jalapeño to give the soup a little moxie and only pureed half the soup so that it was still chunky.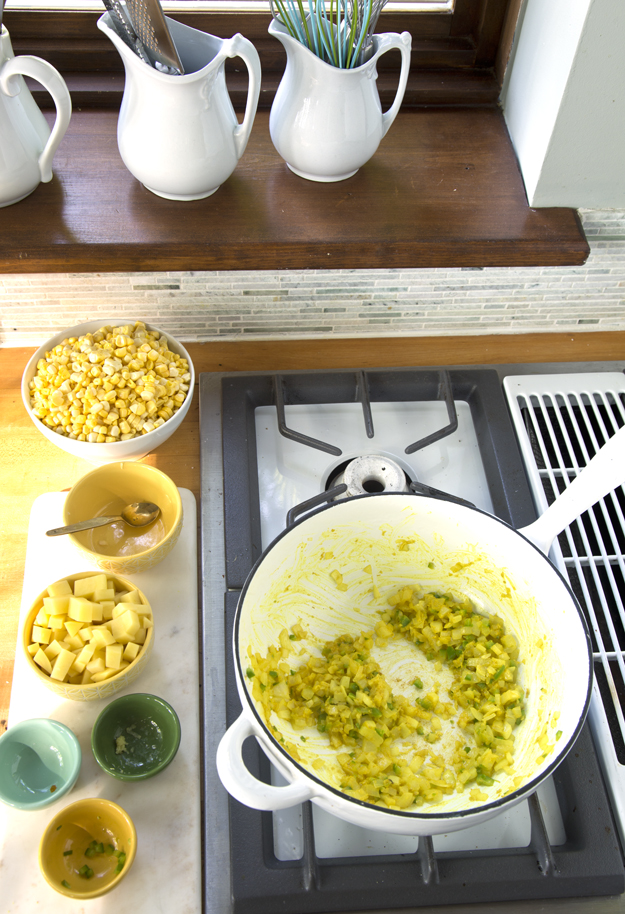 Grated ginger adds a welcome zing and turmeric makes the soup a very vibrant yellow. Save the corn cobs and add them to the simmering soup. They really bump up the corn flavour. Coconut milk makes a splendid replacement for  chicken stock in this soup.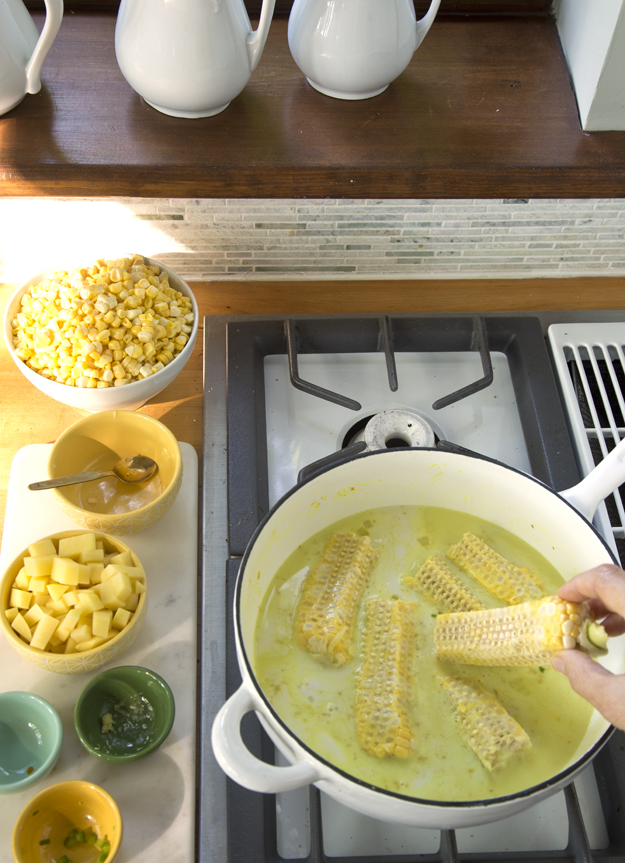 Avocado, lime and toasted coconut flakes are beautiful and delicious garnishes. I can't think of a lovelier way to ease into fall.