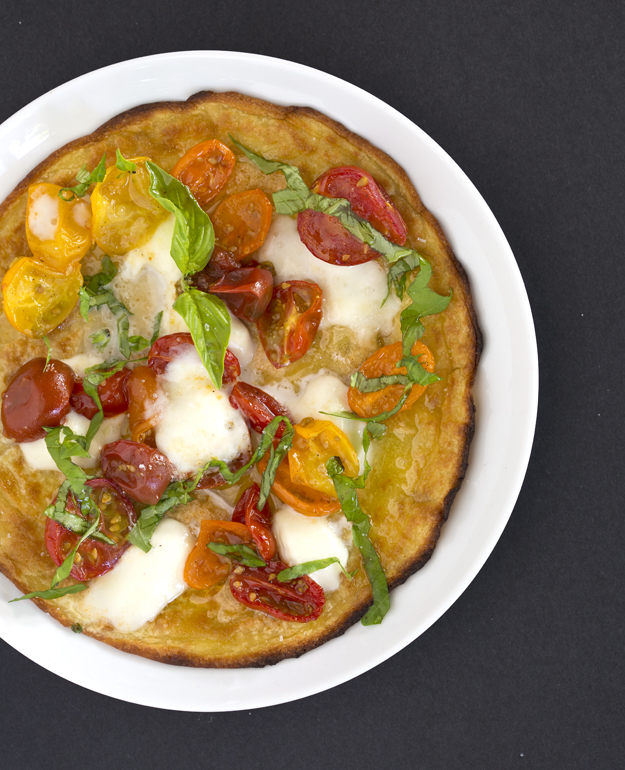 The final entry in my Socca Palooza is the classic Margherita; roasted cherry tomatoes, buffalo mozzarella and fresh basil. Start with some sweet little tomatoes, assorted colours are pretty.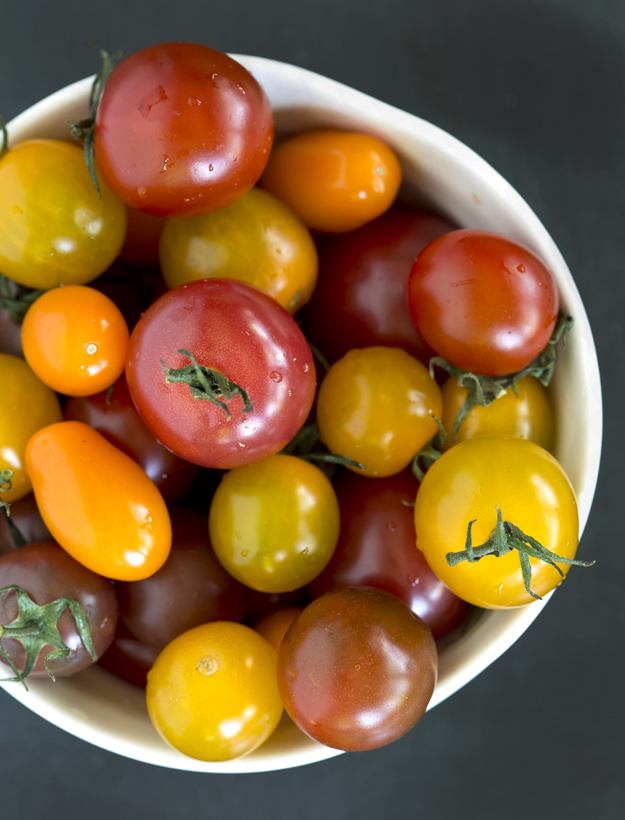 Cut them in half, mix with olive oil, salt and a bit of minced garlic. Roast them for about 20 minutes.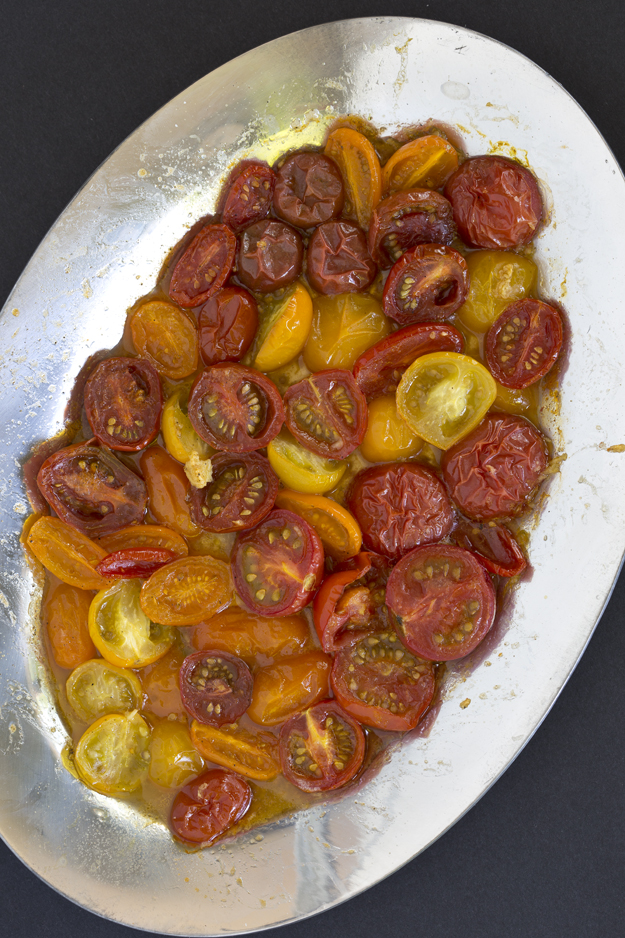 Top the soccas with roasted tomatoes and buffalo mozzarella. Pop it under the broiler to melt the cheese. Finish with fresh basil, a drizzle of olive oil and a sprinkling of sea salt.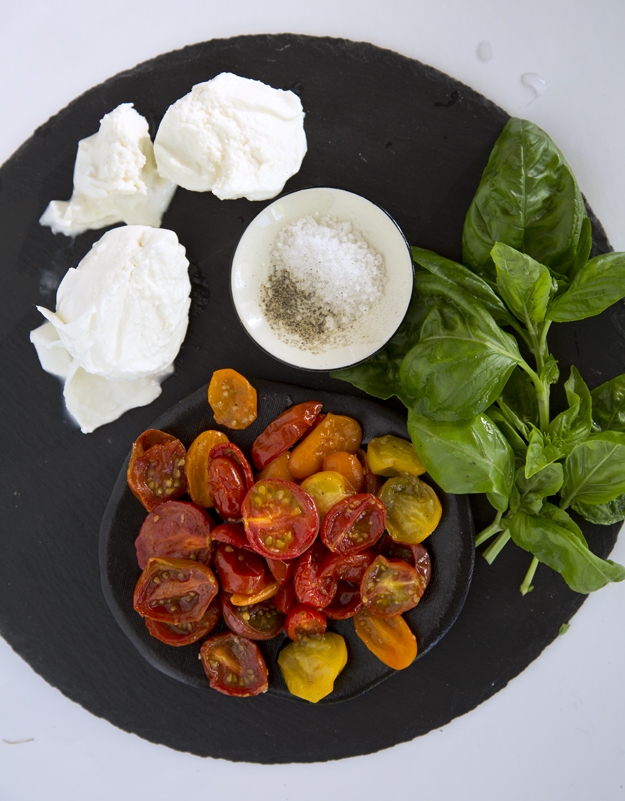 This is a drippy messy socca. Serve with a knife, fork and lots of napkins and dig in.