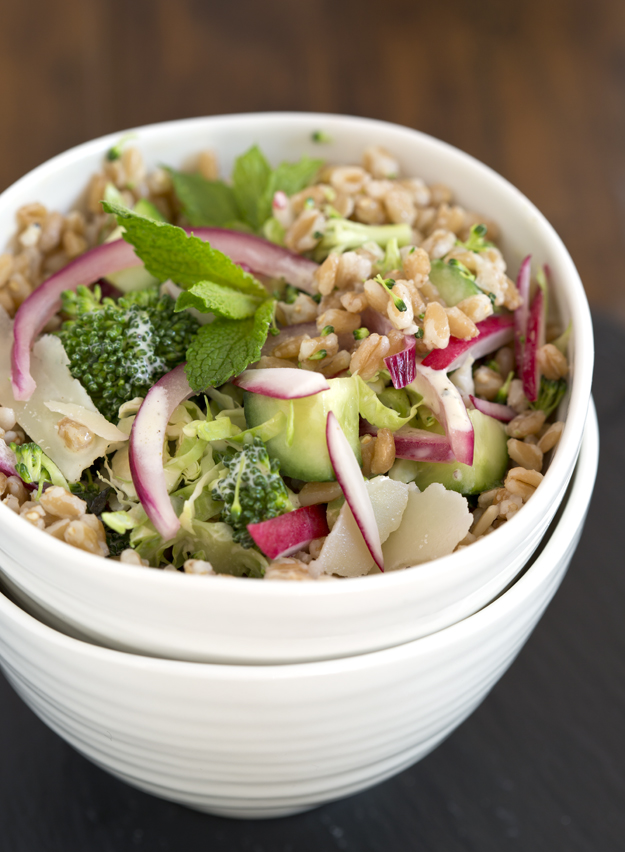 Leaf peepers everywhere are bummed out that the fall foliage was delayed this year. I'm still walking around without socks, which makes me very happy, because I hate socks. (But I do love a great pair of black tights. They smooth everything out and make me feel so sleek.)
While I have yet to pull out my heavy sweaters, I know that fall is officially here because the pumpkin spice haters are out in full force and my Trader Joe's annual pumpkin spice flyer arrived in the mail.
I'm going to pass on pumpkin spice and ease my way into fall with an autumn grain bowl.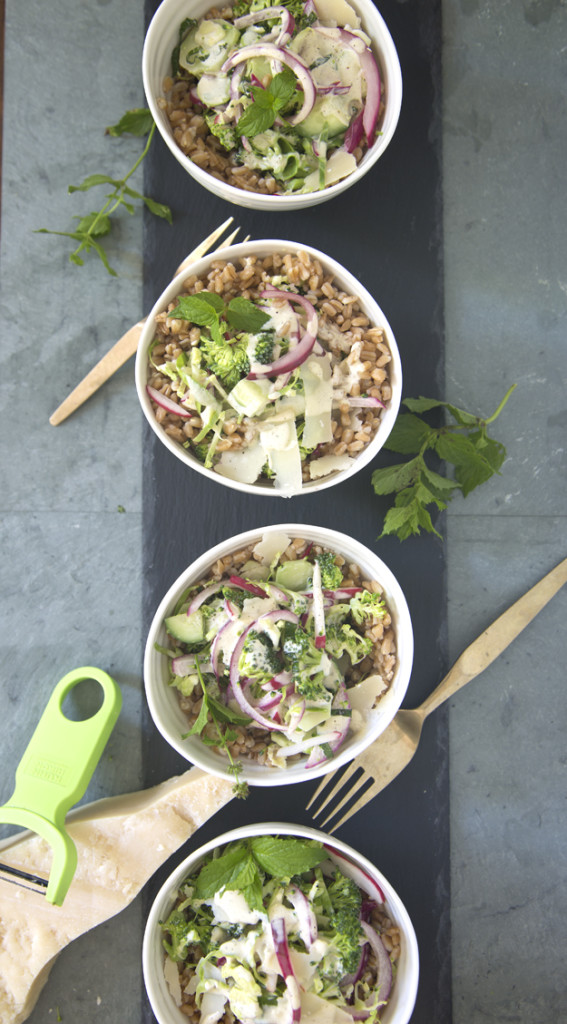 While everyone is roasting their broccoli and brussels sprouts, I'm bucking the trend and going raw. I love raw broccoli when the florets are chopped into tiny pieces and the stems are stripped of their woody bark, and the tender core is thinly sliced.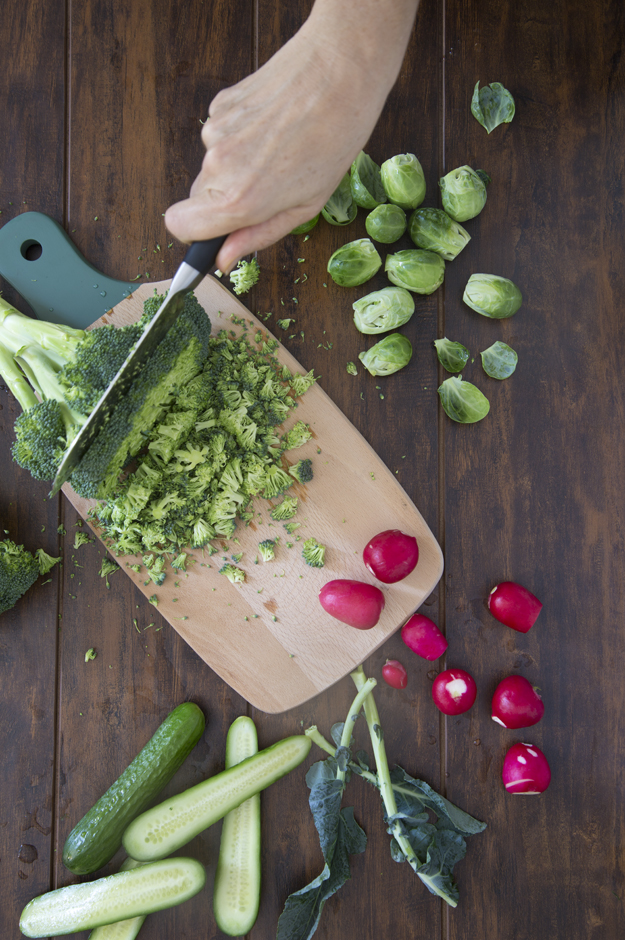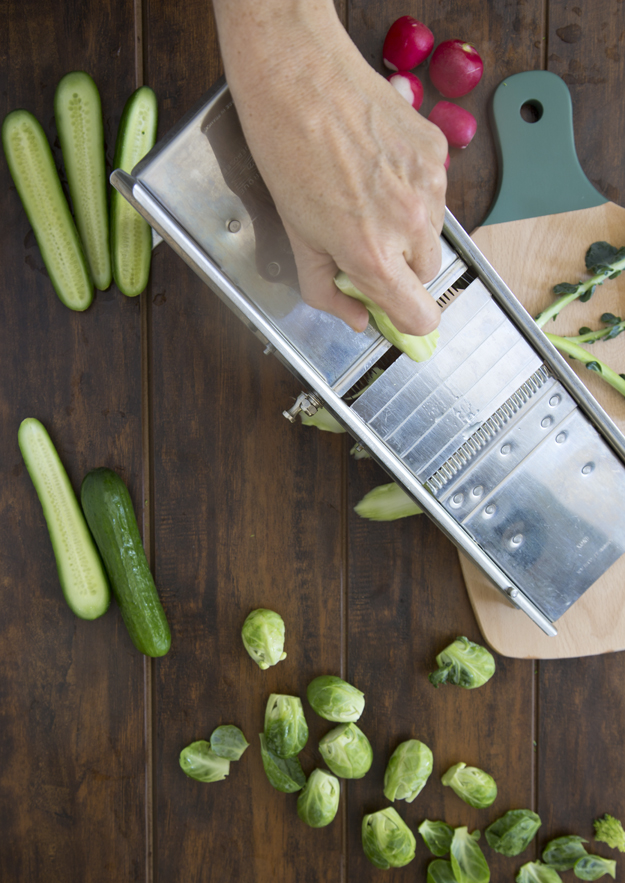 Shredded brussels sprouts, pickled red onions, cucumbers, radishes and mint round out the crunch party.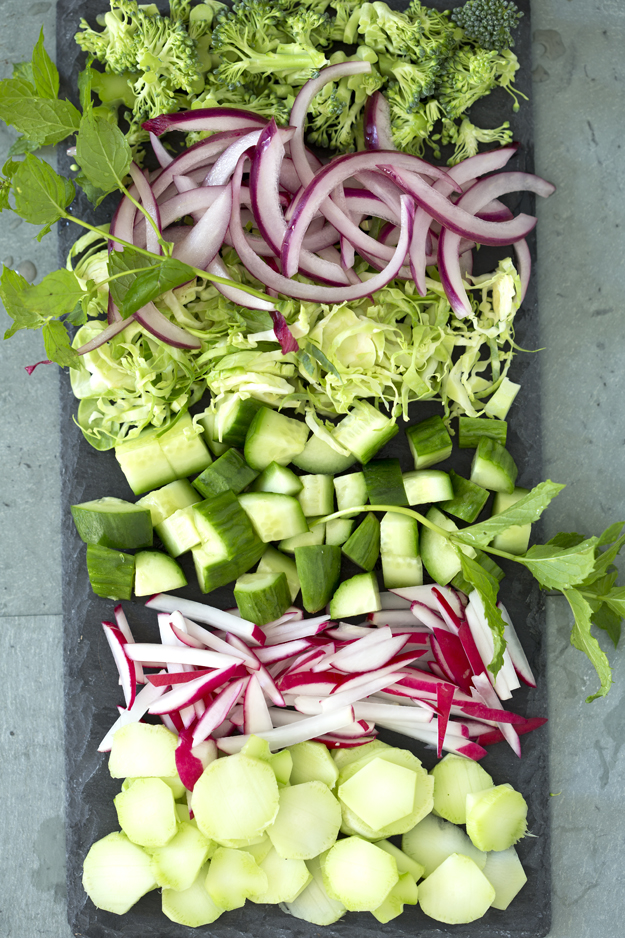 The dressing for this grain bowl packs an umami punch, thanks to anchovy paste!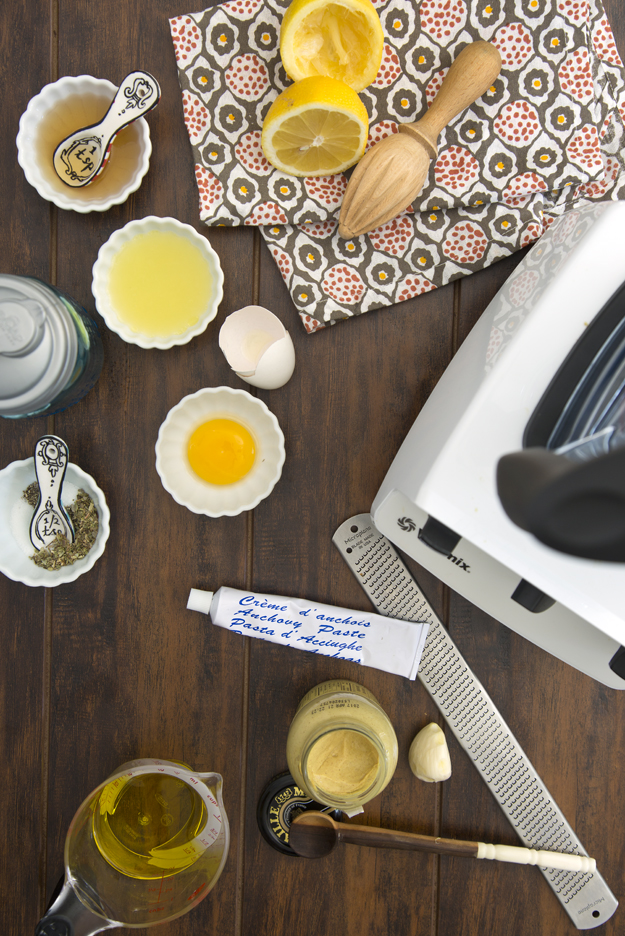 I like to dress the vegetables at least 30 minutes before eating to give the salad a chance to marinate and soften up a bit. My grain of choice is farro, but it would be delicious with brown rice, barley, wheat berries or quinoa, if you must! I served the farro on the side and let everyone fill their own bowl. A shaving of Parmesan to top the bowl is an excellent idea.