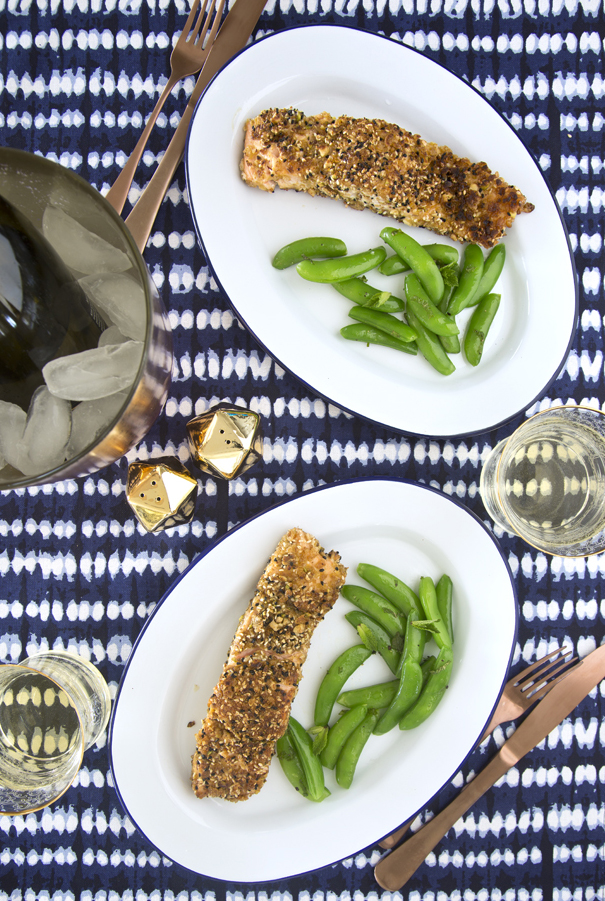 This week, I'm not sure if I'm more excited about the Toronto Blue Jays or this salmon recipe. But, let's put aside baseball and talk about Dukkah Crusted Salmon. Dukkah is a mid-east nut and spice mixture, chockfull of crunchy hazelnuts, pistachios and sesame seeds, scented with cumin, coriander and nigella seeds.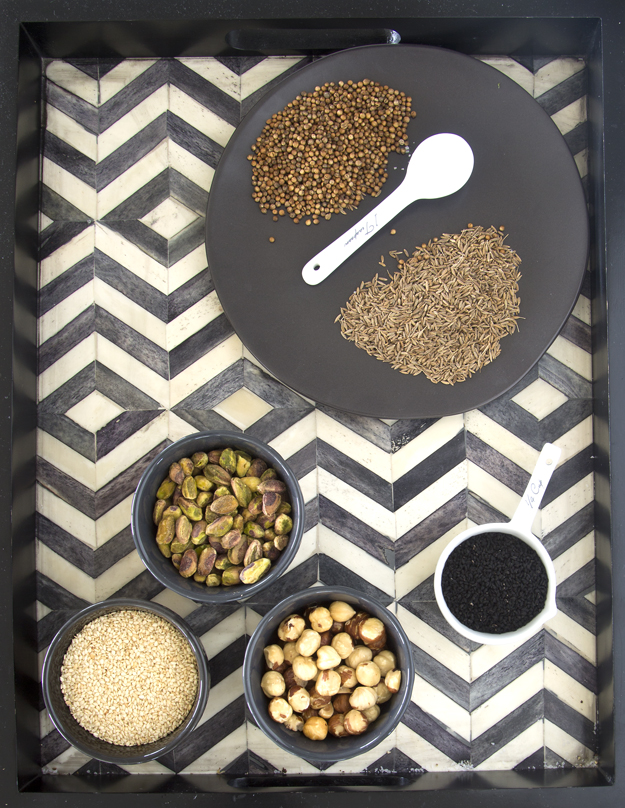 A food processor makes quick work of the nuts and spices.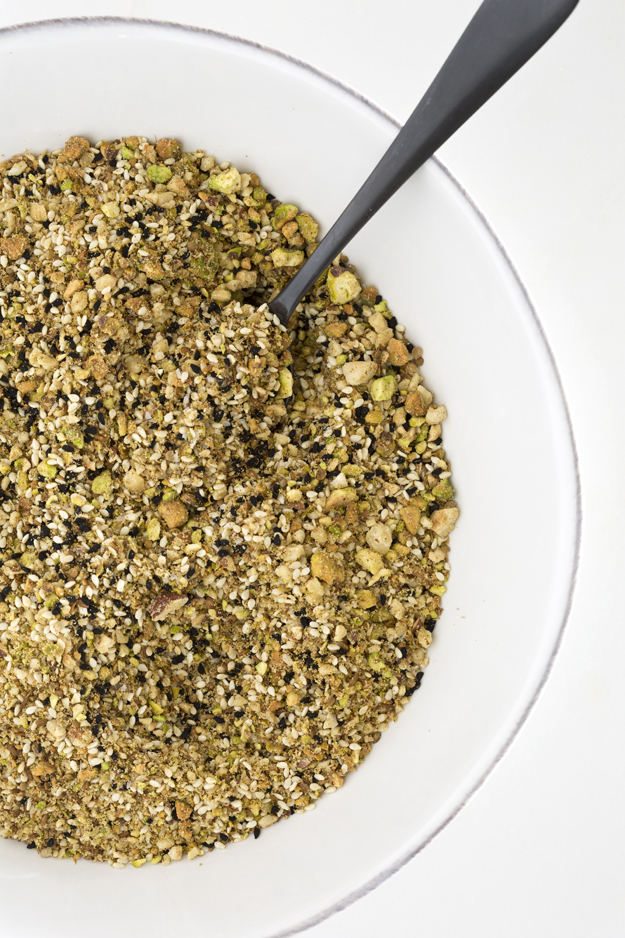 I have waxed poetic about dukkah in this space before. (Grilled Flatbread with Dukkah, Roasted Asparagus with Dukkah). It is such a versatile mixture. My version of dukkah crusted salmon was inspired by Donna Hay's recipe. To use the dukkah alone as a crust would be too heavy and overpowering. Donna suggests lightening up the coating by mixing in some puffed amaranth cereal. Too lazy to go to the store to hunt down puffed amaranth, I decided that Rice Krispies would be an excellent substitute.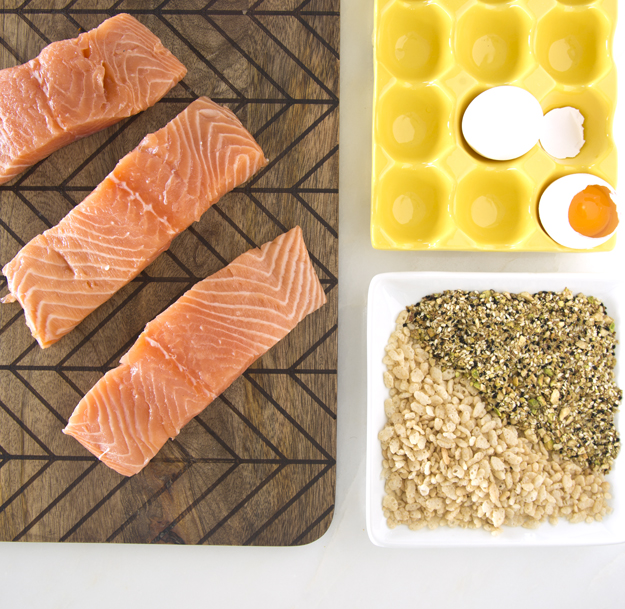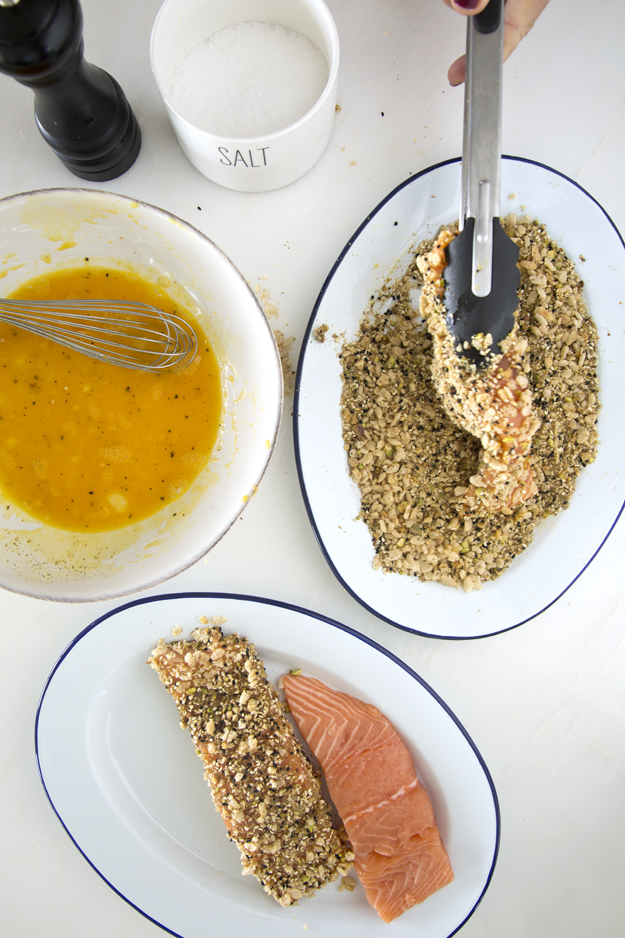 The fragrant crunchy coating yields way to meltingly tender rich salmon. Guys, this is my new favourite way to eat salmon.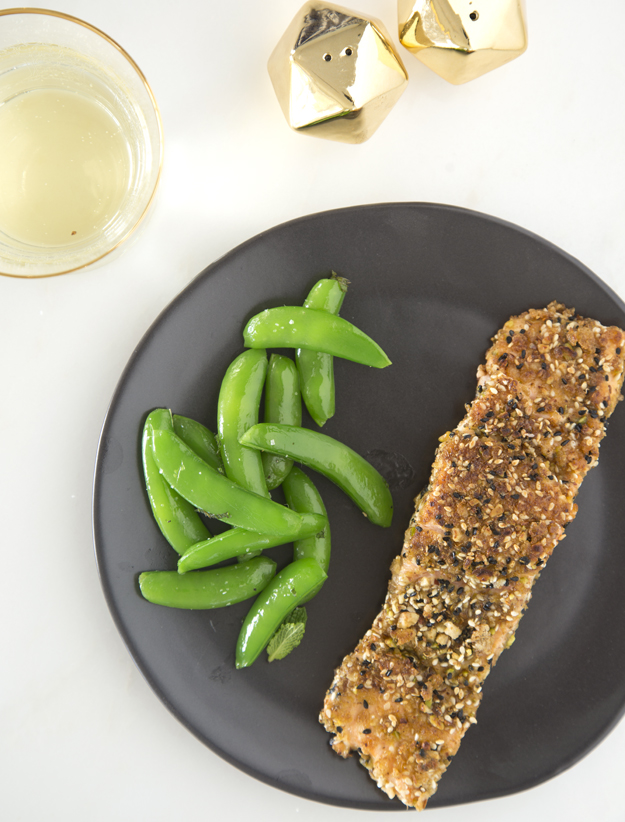 Go Jays Go!!