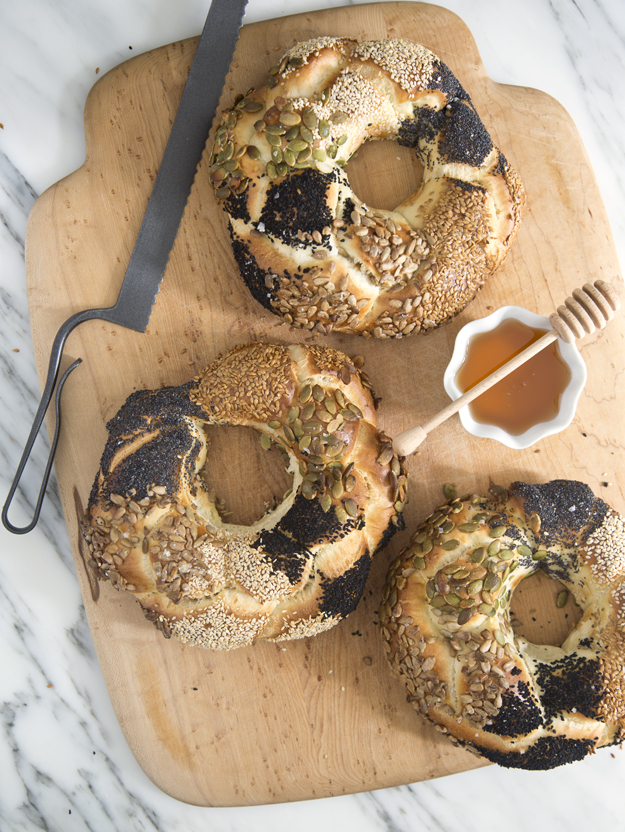 I have been making the same holiday challah for at least 15 years now. Everyone in the family loves it and looks forward to it. It's possible I risk a mutiny if I dare to bake a different recipe. Yet, when I saw this challah in Uri Scheft's book "Breaking Breads" I was enchanted. It looked like an everything bagel! I had to make it. Since Rosh Hashanah doesn't start until Sunday night, I decided to do a test run for Friday night dinner at my son's house.
Uri's dough is much leaner than mine. Mine contains more eggs and oil. One recipe uses a kilogram (7 cups) of all-purpose flour. It's enough to make 3 small challahs. A scale will be your best friend for dividing the dough.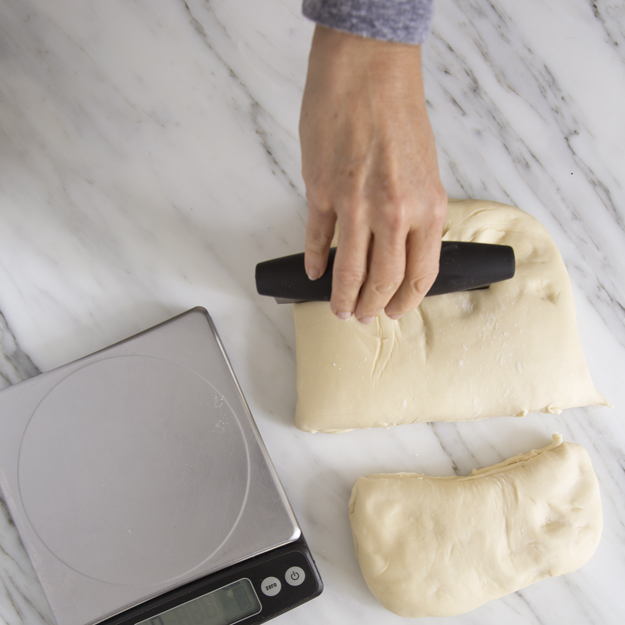 Each piece of dough gets further divided into 3 pieces and rolled out into 14 inch ropes.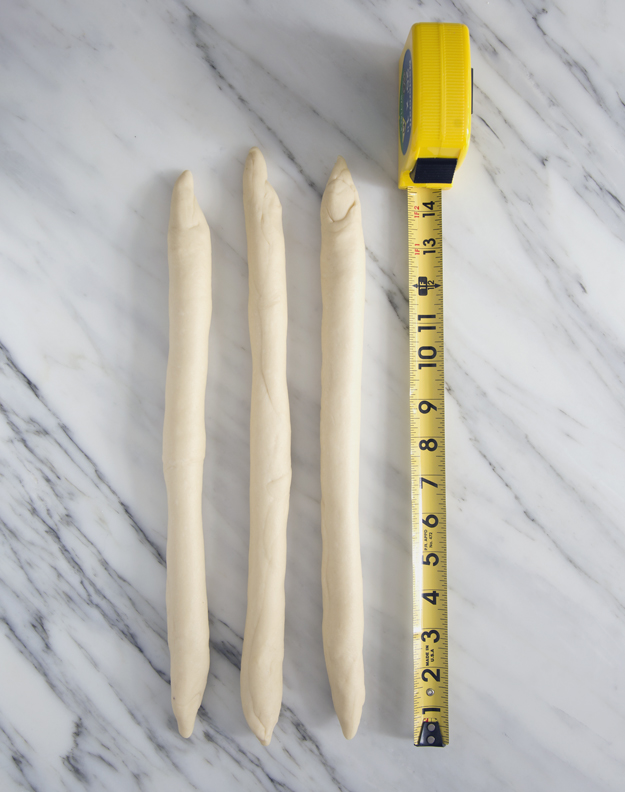 I like to start my braid in the center and work out toward both ends. Braid loosely. if the braids begin to stick to each other, give them a light dusting of flour. Wrap the braid into a circle, with a hole in the center. I found attaching the ends a bit challenging. I just sort of squeezed them together. Cover the challahs and let them double in size.
Now comes the fun part. Get all your toppings ready. I used sesame seeds, poppy seeds, sunflower seeds, golden flax seeds, pumpkin seeds and nigella (black onion) seeds. I finished it off with a scatter of maldon sea salt flakes.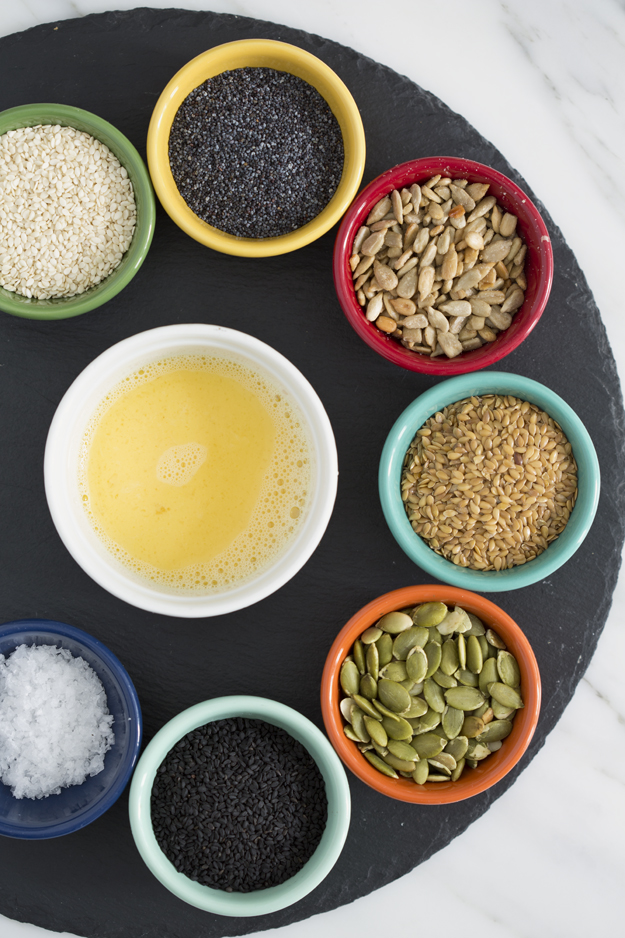 Brush the braid with egg.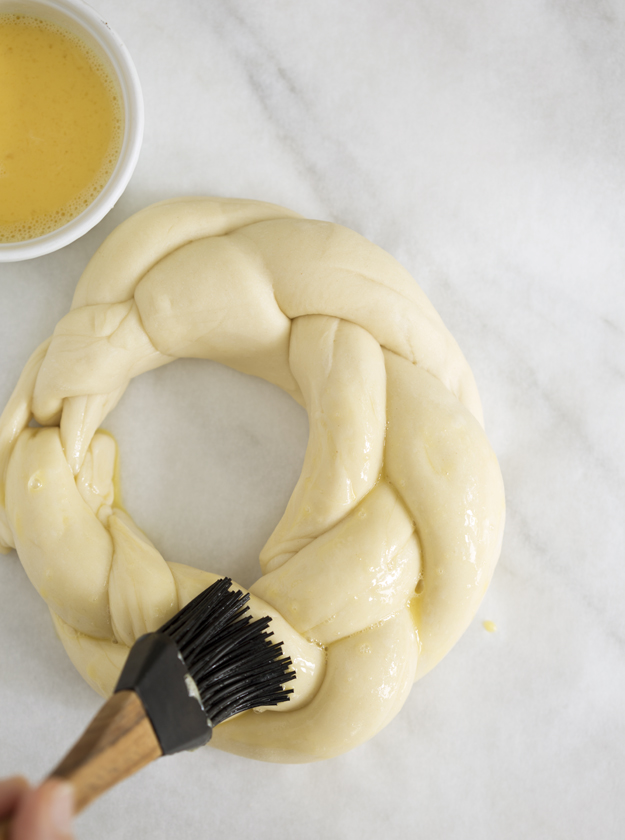 Have fun with the toppings.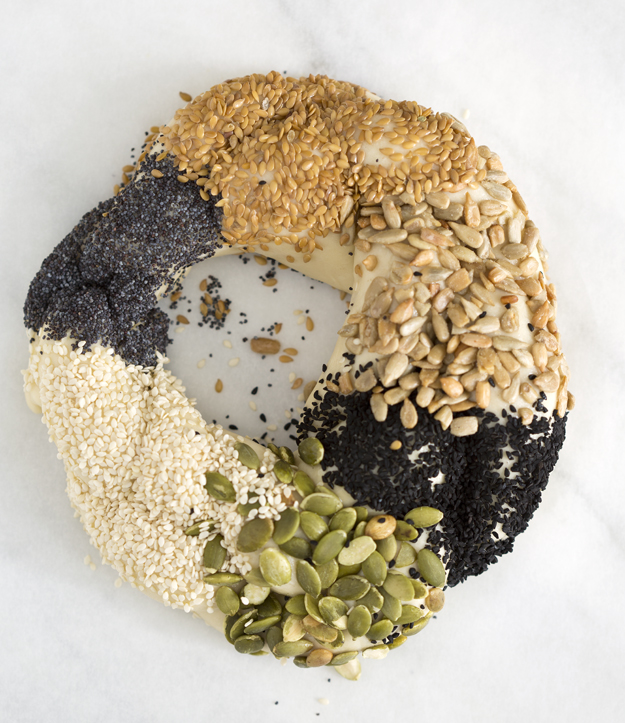 Insert a small ovenproof bowl in the center so that the hole does not get filled in when dough bakes.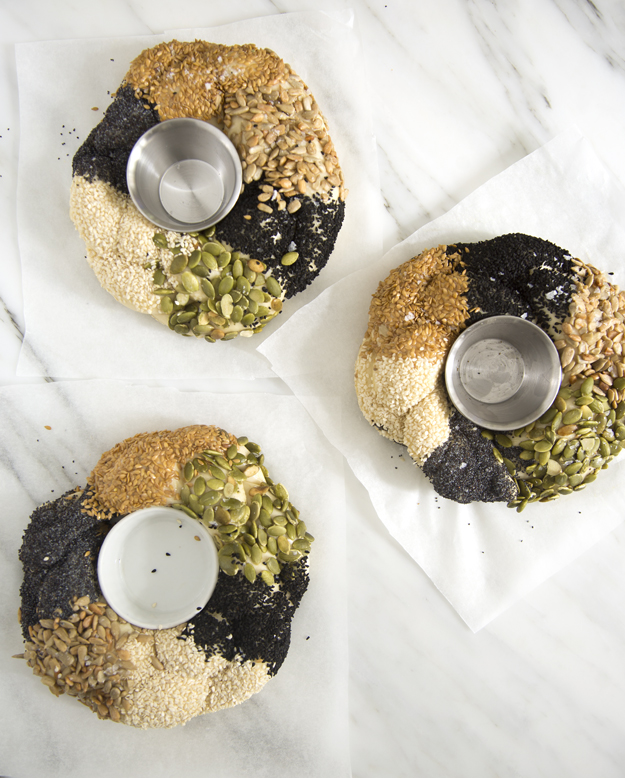 Bake at 400°F for about 25 minutes. Let cool before serving.
Serve with honey in the middle for dipping.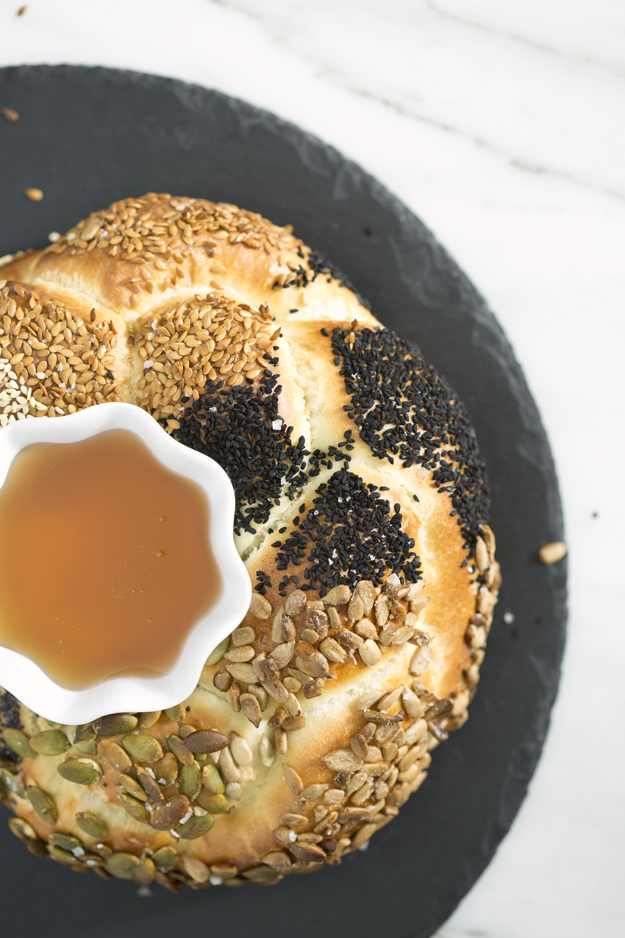 Or serve the honey on the side for drizzling.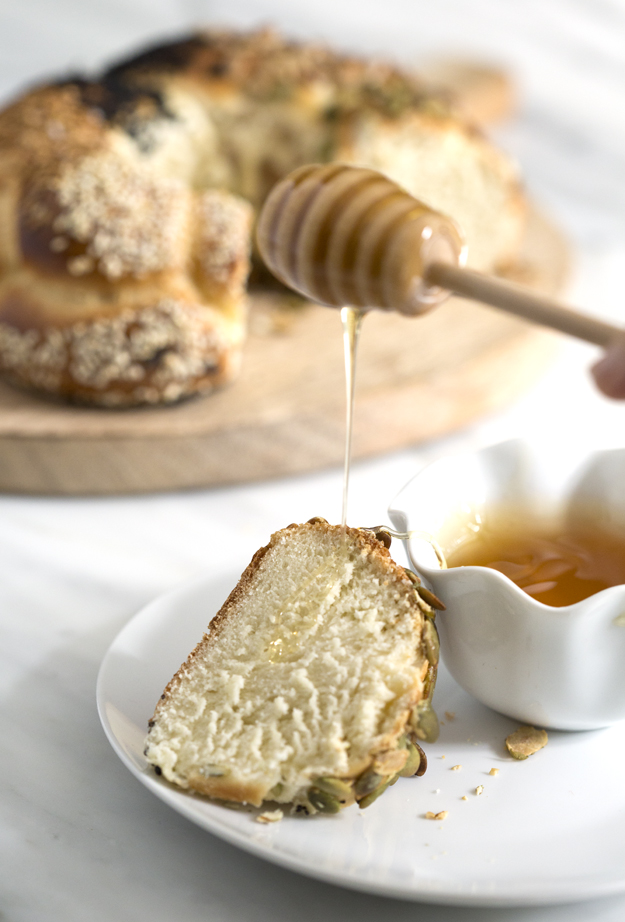 This challah dough is much denser than mine.A very different, but delicious challah experience. It really did remind me of an everything bagel. They are just so freaking adorable. We took a vote and decided to make both kinds of challah for our Rosh Hashanah lunch on Monday. I'll let you know what everyone says!