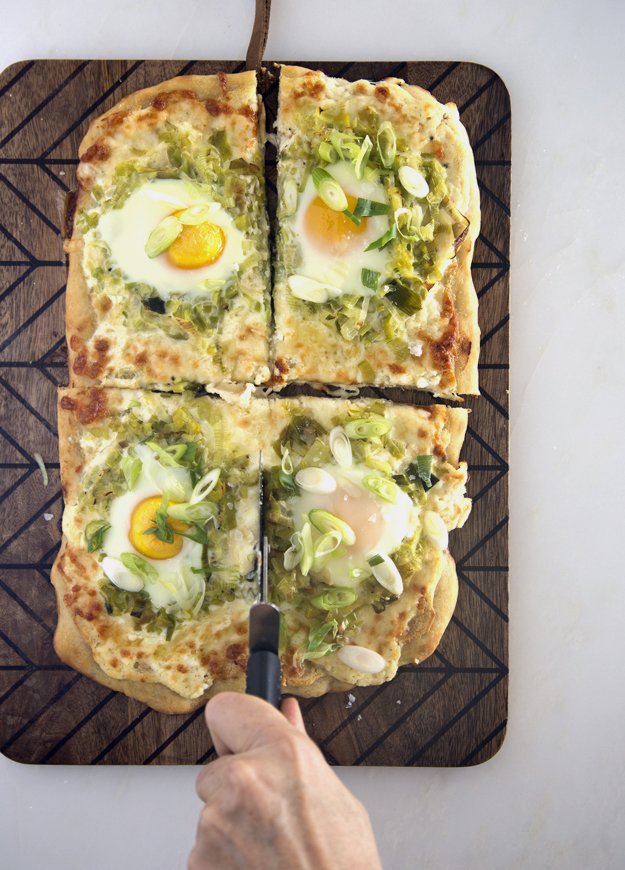 I blame my addiction to online shopping on my late paternal grandmother, my Bubbe. I grew up in Toronto, but she lived in Philadelphia. At least twice a years would send us her special poppy seed cookies. She always packaged them in a shoe box for mailing. I was conditioned to anticipate the arrival of apparel boxes at a very early age. It's not my fault.
If you think about it, online shopping is really just the evolution of 20th Century catalogue shopping. If you are Canadian and of a certain age, you will remember The Eaton's Catalogue. As a child, I spent many happy hours lusting after Barbie clothes and accessories. Not much has changed.
I recently discovered an unexpected bonus of online shopping. With my Amazon Prime subscription, I have access to Amazon TV. While making these breakfast pizzas, I began binge watching Good Girls Revolt. I had been feeling a bit lost after finishing Downton Abbey, and this series is filling the void.
Feel free to use store-bought pizza dough, or make your own. I am a big fan of Jim Lahey's no-knead pizza dough. All you do it mix flour, yeast, salt and water in a bowl with a wooden spoon. Cover it and let is sit overnight until it becomes all bubbly. I have included the recipe for it at the end of this post.
My breakfast pizzas were inspired by an episode on Cook's Country
The first one I created starts with a ricotta and feta base and is topped with nests of sautéed leeks cradling golden eggs.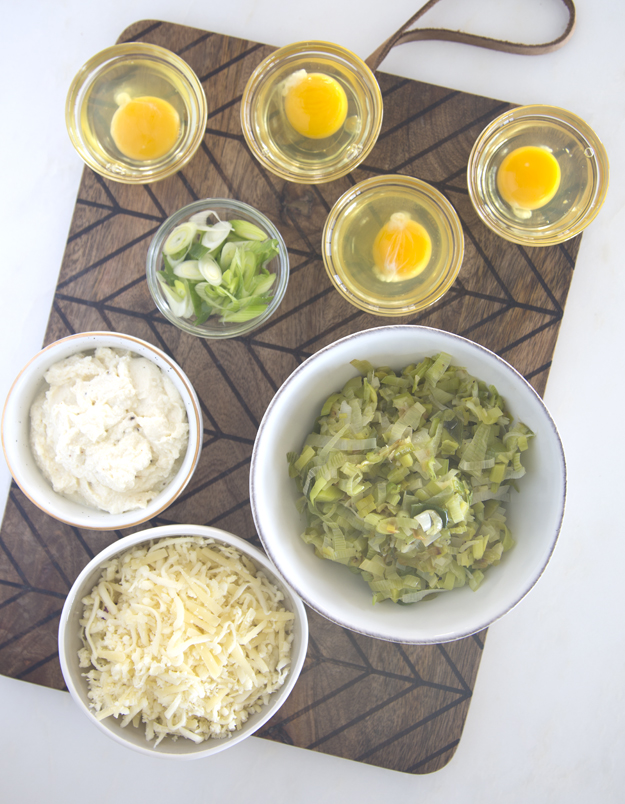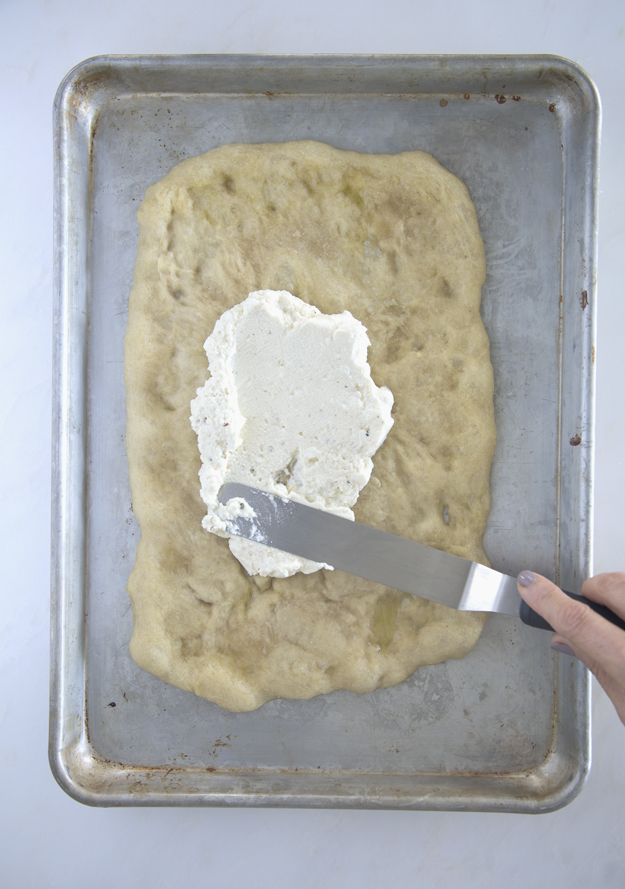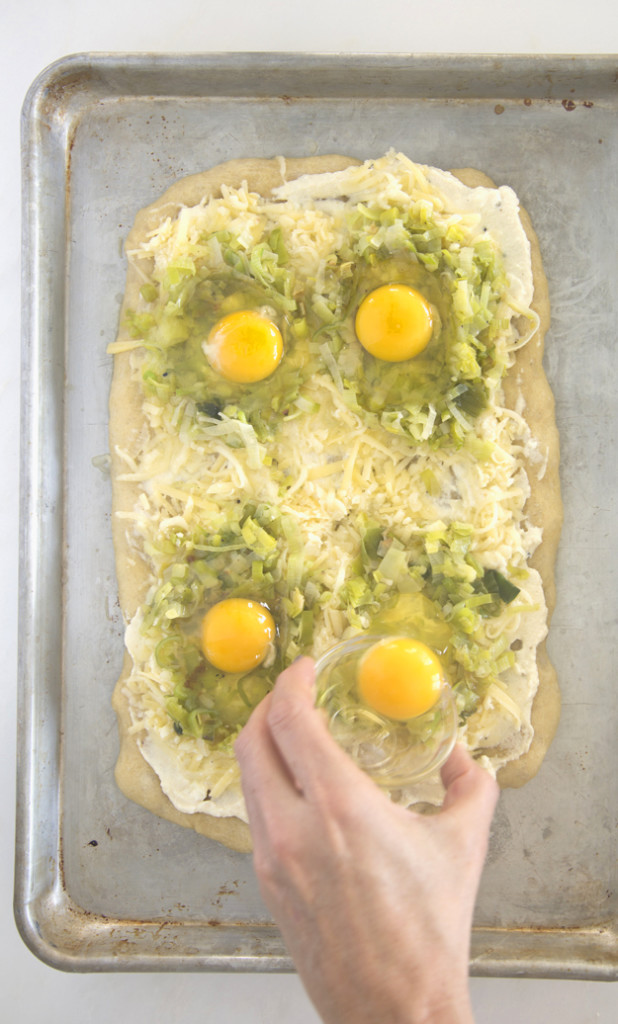 Each bite delivers a perfect combination of texture and taste; crispy, bubbly crust, creamy ricotta, gooey mozzarella, tangy Gruyere and golden brown caramelized leeks.  Topping this pizza off with eggs may seem like excess, but trust me, when your fork breaks the sunny yolk, and you drag the crust through that golden eggy goodness, you will thank me.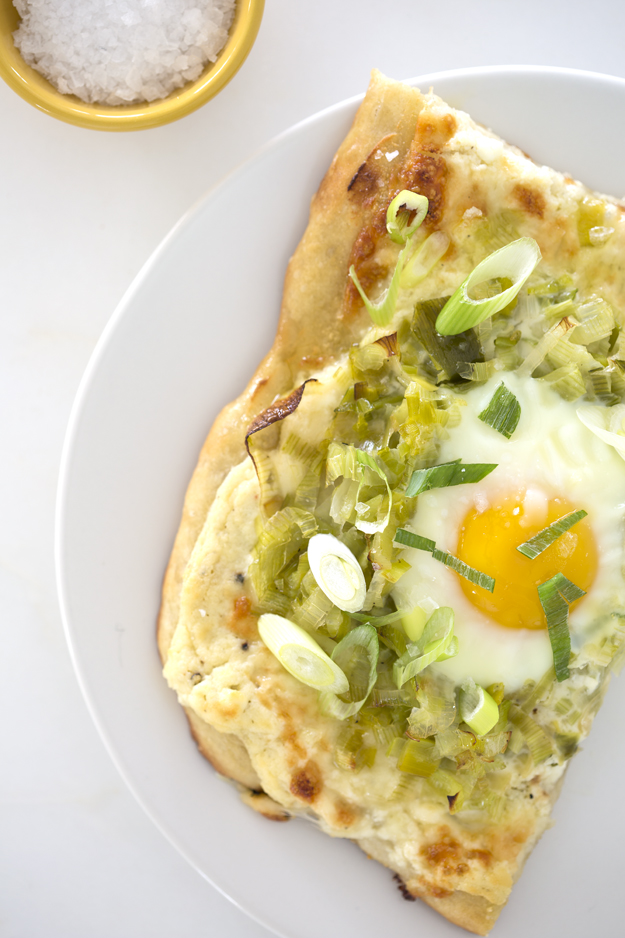 My second breakfast pizza is Southwestern, featuring tomatoes, corn, jalapeño, avocado and cilantro.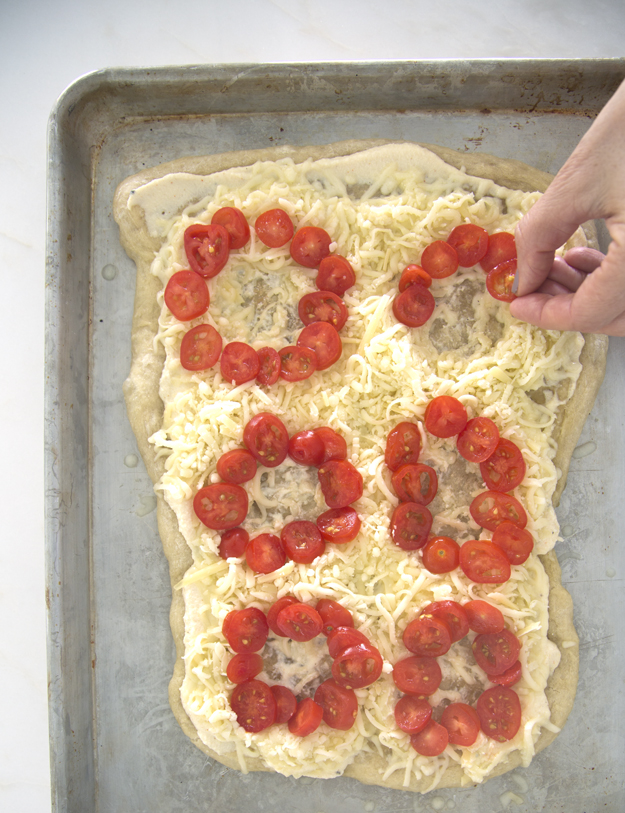 Thinly sliced grape tomatoes form the nests to hold the eggs.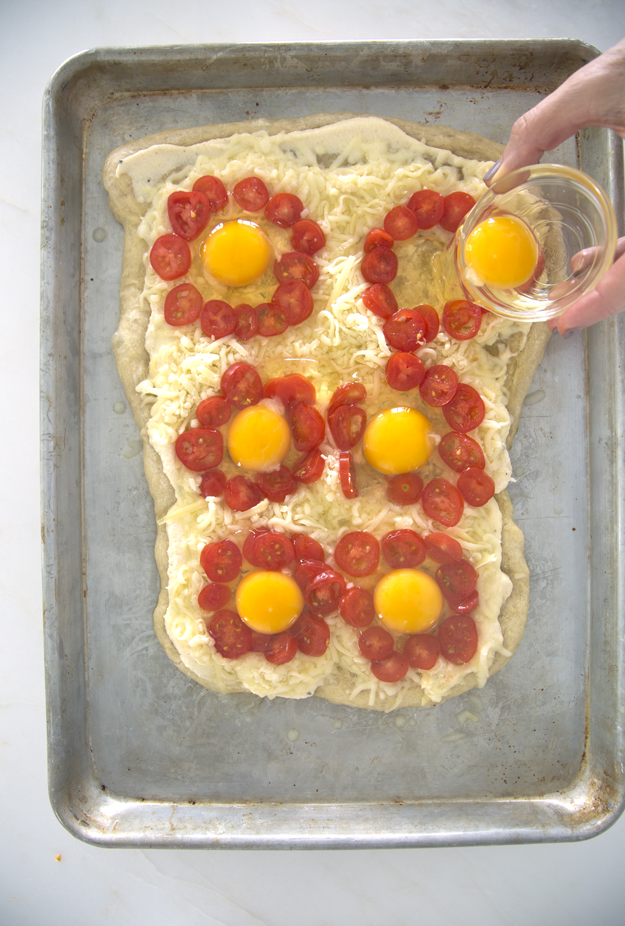 The avocado and cilantro are added after cooking.