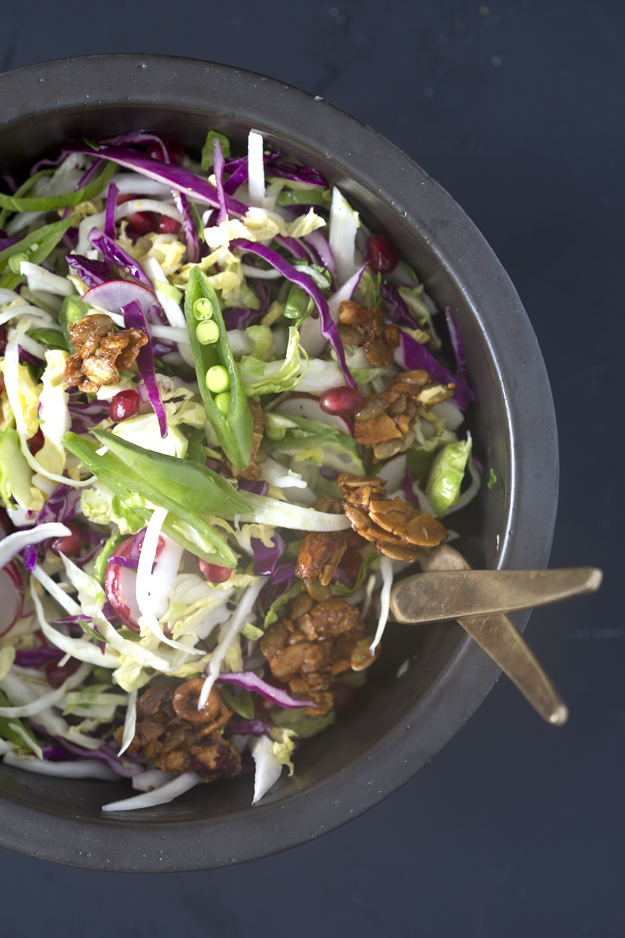 As we enter the festive season of butter and sugar, I thought it would be a good idea to have a new recipe at the ready to provide a healthy counterbalance. This slaw recipe was inspired by an Asian slaw I read about in Milk Street Magazine. This new publication is Christopher Kimball's first venture since leaving Cook's Illustrated last year.
I have been a huge fan and supporter of Kimball and Cook's Illustrated since it's inception in 1993, so I was curious to check out the premiere issue of Milk Street. The premise behind Milk Street is to bring techniques from the world's kitchens to America's weeknight dinner table. Christopher explains that, "There's no ethnic cooking. It's a myth. It's just dinner or lunch served from somewhere else in the world…. Milk Street offers an invitation to the cooks of the world to sit at the same table…All food is everyone's food."
This is my take on Milk Street's "Coleslaw by Way of East Asia." I loved the combination of cabbage, radishes and sugar snap peas, but I wasn't fond of the dressing (coconut milk, lime juice, sugar, fish sauce and serrano chili). I preferred an apple cider vinaigrette with honey and grainy mustard.
I settled on a combo of Brussels sprouts, red, green and Napa cabbage, radishes and sugar snap peas for my vegetables. Cilantro and mint were also invited to this fresh party.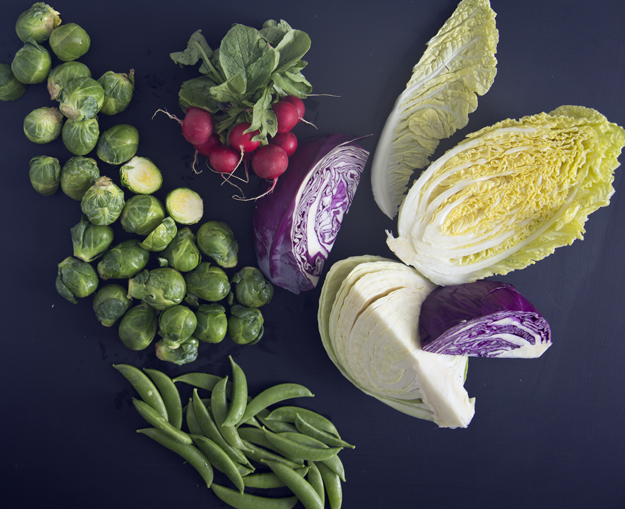 I believe that every salad needs an element of crunch. Croutons are good, but nuts are better! I was inspired by a maple spicy nut crunch I read about in the LCBO's Holiday 2016 issue of Food & Drink.  I'm very excited that the magazine is now available online.
I used a combo of pine nuts, sunflower seeds, hazelnuts, sliced almonds, pistachios and pumpkin seeds.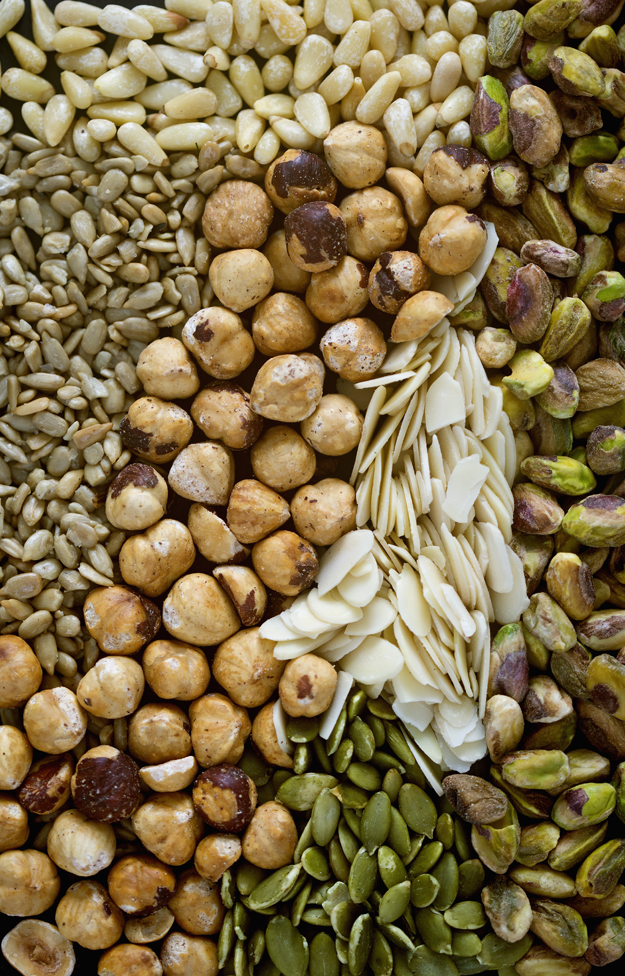 The nuts get coated in a hot bath of maple syrup, brown sugar, paprika, salt and cayenne.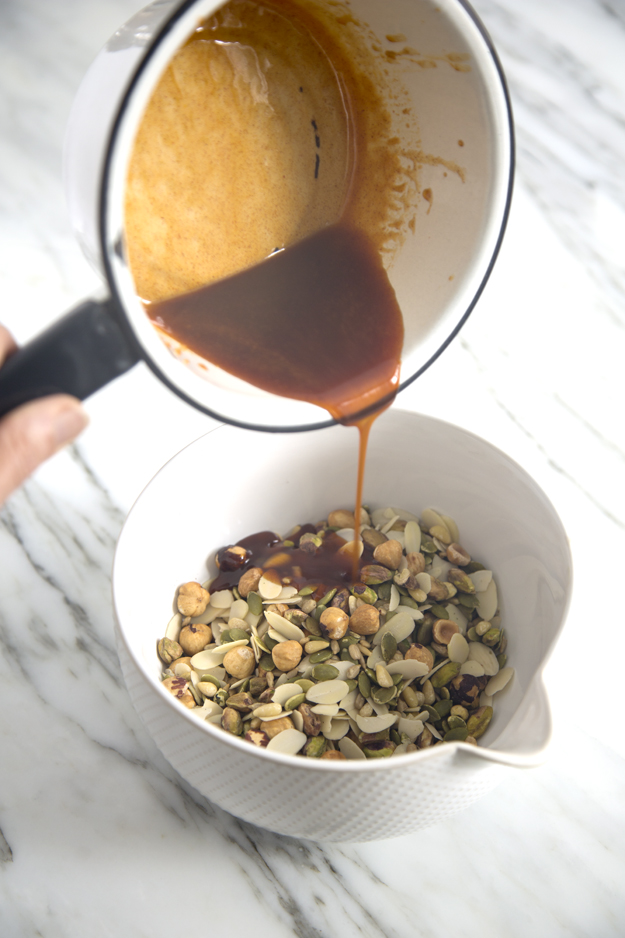 20 minutes in the oven crisps up everything beautifully. I added some dried cherries to the cooled nut mixture. The recipe makes more than you will need, but it keeps perfectly for at least a month in an airtight container. It makes a very yummy afternoon snack.