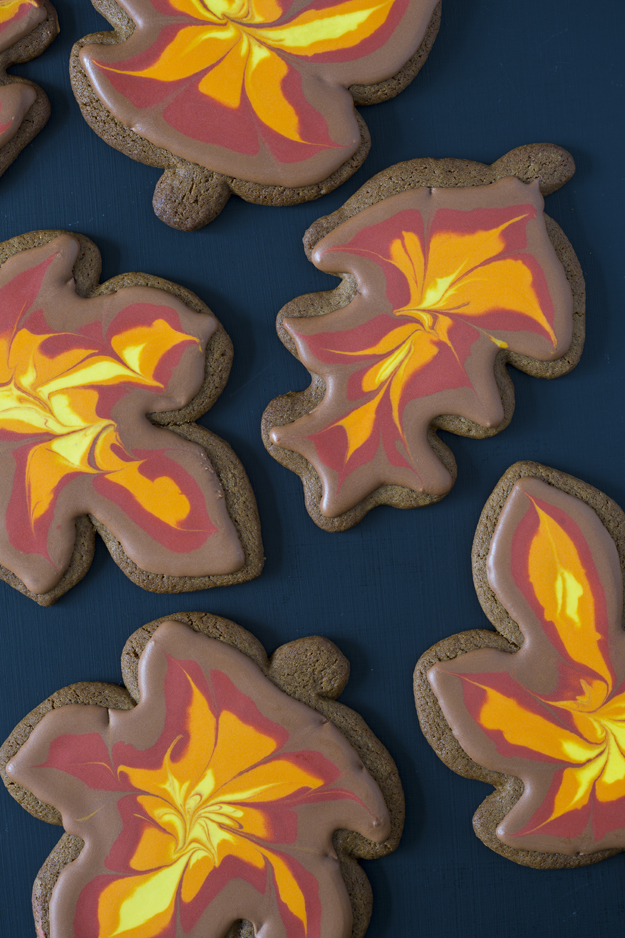 While the leaves have already finished falling where I live, I couldn't resist making these gorgeous edible ones. It's just too soon to start making winter cookies. I refuse to get sucked into that vortex this early in the season.  I wanted to make the cookies gluten free since one of my sons follows a gluten- free diet and I was curious to try out Bob's Red Mill 1 to 1 Gluten Free Baking Flour. It is a blend of white rice flour, brown rice flour, potato starch, sorghum flour, tapioca flour, and xanthan gum. You just substitute it cup for cup in your regular recipes.
I was inspired by Elizabeth over at  lizybakes and crouton crackerjacks on youtube.
Roll out dough between two sheets of parchment paper and freeze for about 30 minutes before trying to cut out shapes.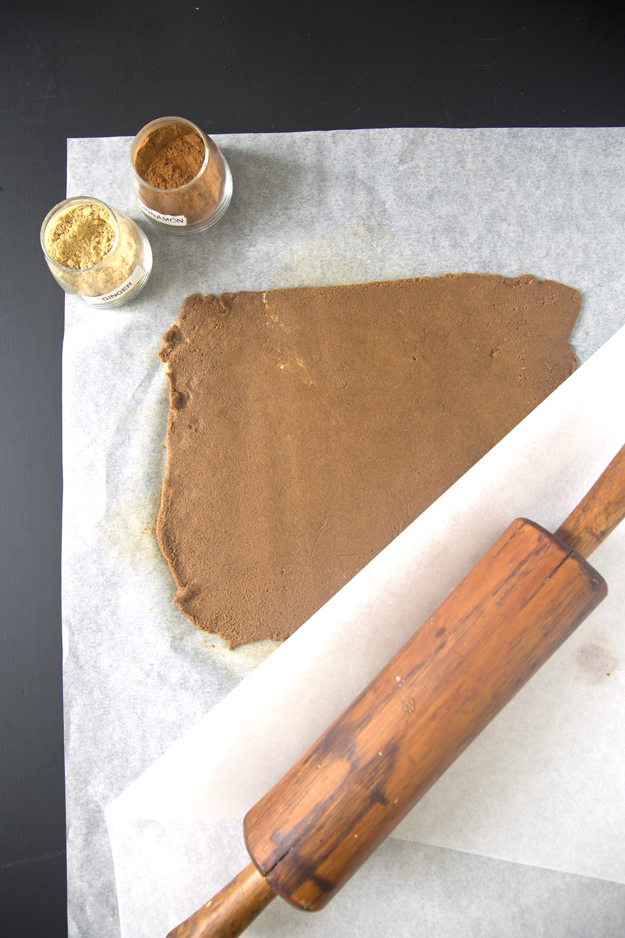 I got some beautiful copper cutters from coppergiftscom. They have thousands of different shapes. If you are a cookie lover it is easy to spend lots of time (and money!) over at their site. Don't say I didn't warn you.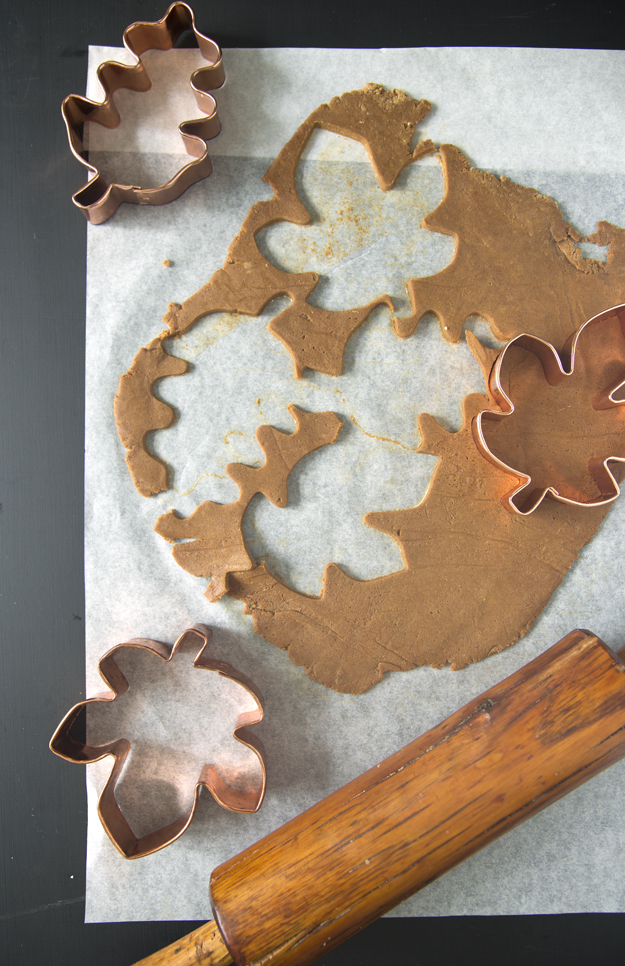 I mixed up 4 colours of royal icing for my leaves. The formula to get these colours is in the recipe at the end of this post. I like to place the piping bags in a tall drinking glass. I place a crumpled up dampened paper towel in the bottom of each glass too keep the icing from drying out and getting all crusty, once you cut a hole in the piping bag.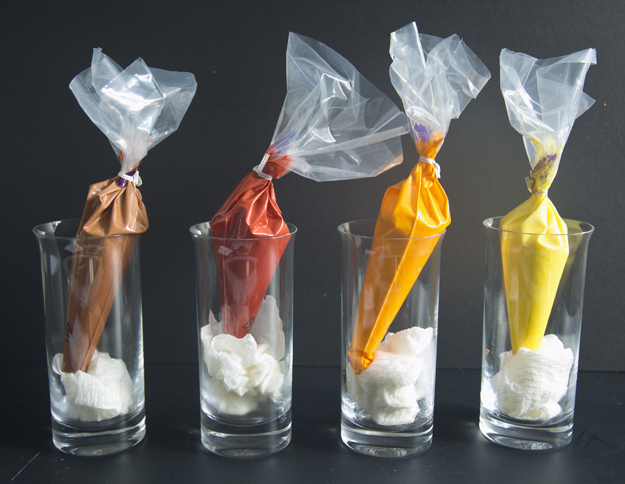 You can only decorate one cookie at a time as the icing must be wet to create the marbling effect. You will need toothpicks and a paper towel to wipe the toothpick off after dragging it through the wet icing.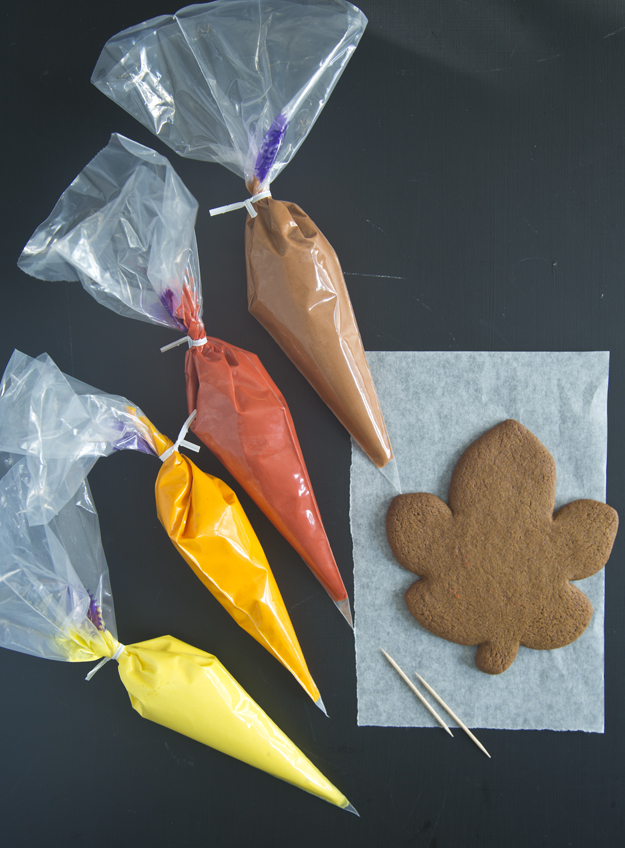 I created a video to show the technique.
The cookies will need to dry overnight before you can package them up. They will keep in an airtight container at room temperature for up to 3 weeks.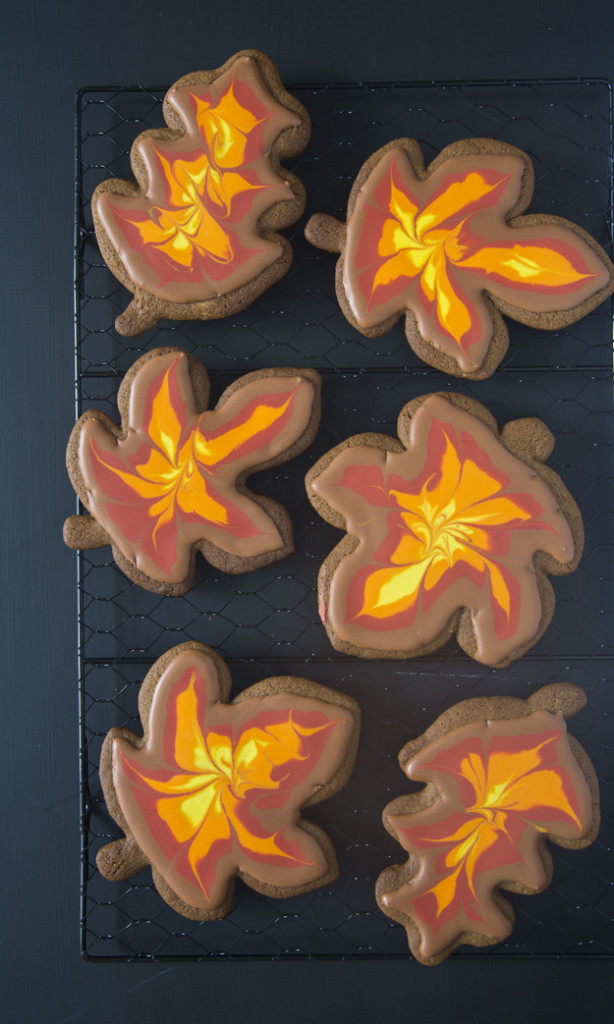 Perfect with a glass of milk or an afternoon latte!