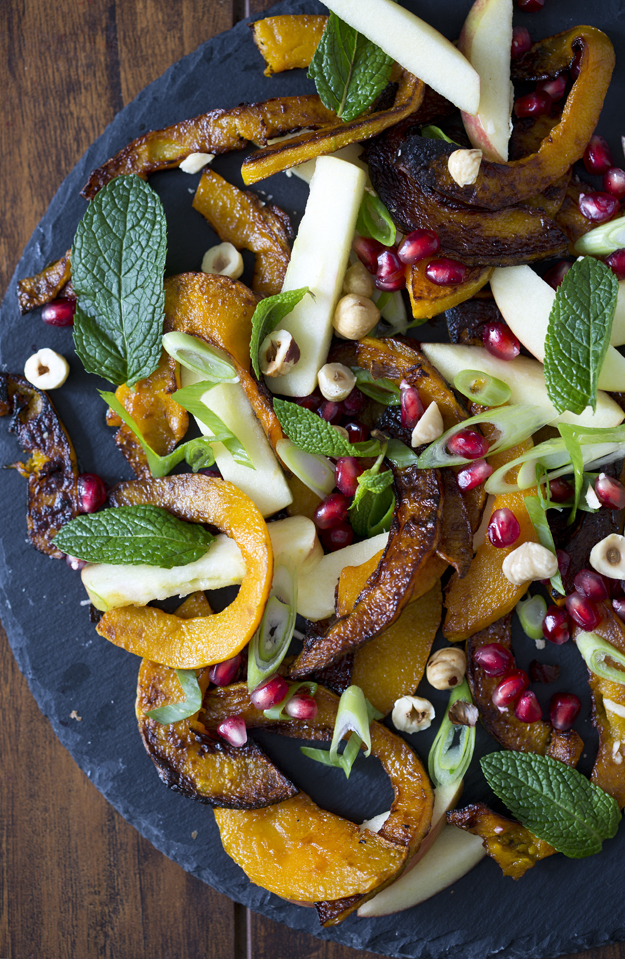 Guys, I have big news! Perhaps not internet breaking caliber news, but still, kind of exciting. Did you know you could make a vinaigrette with melted browned butter instead of oil? Kind of mind blowing, I know!
There are no shortage of butternut squash and apple salad recipes out there. A quick Google search unearthed 613,000 of them! What makes this one special is the dressing. It's a brown butter and apple cider vinaigrette and it's bonkers awesome.
Regular readers of this blog know my love for brown butter. I have used it in seven different desserts. But it had never occured to me to use it as the fat in salad dressing. I have to give credit for this genius idea to Toronto chef Haan Palcu Chang.
If you have never had brown butter before, you are in for a treat. It adds a layer of toasty, nutty deliciousness to anything it touches. Making it couldn't be simpler. Butter is composed of butterfat, milk protein and water. When you brown butter, you are essentially toasting the milk protein. As you heat the butter, and it begins to bubble and sputter away, the water evaporates and the hot butterfat begins to cook the milk solids, turning them from creamy yellow to a splendid speckled brown colour and your whole kitchen smells like toasted hazelnuts.
The squash is thinly sliced and pan fried until is is almost charred. A cast iron skillet is perfect for this, but a non-stick skillet will also do the job.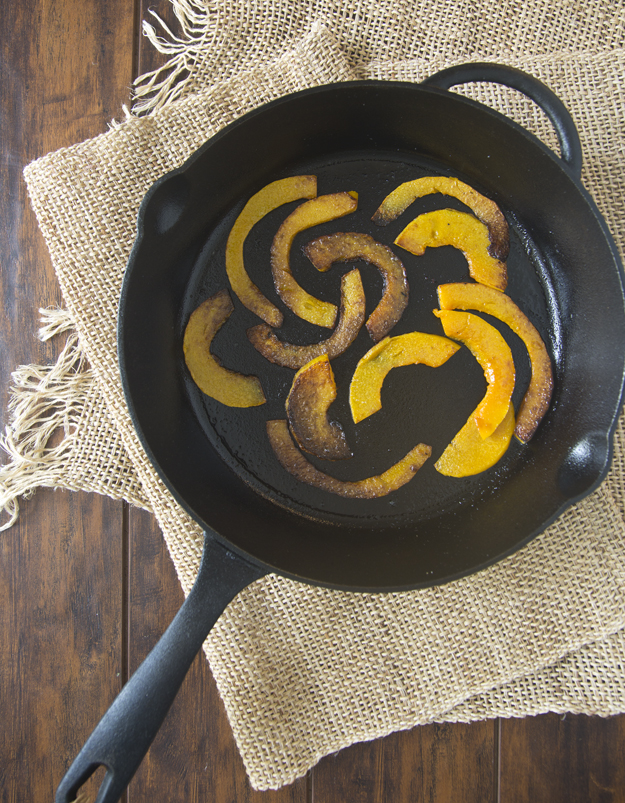 You can cook the squash ahead of time and warm it in the oven just before assembling the salad. A tart apple like Granny Smith is a wonderful contrast to the sweet squash. Brown the butter just before you are ready to serve the salad. If you make it ahead of time the butter will start to solidify.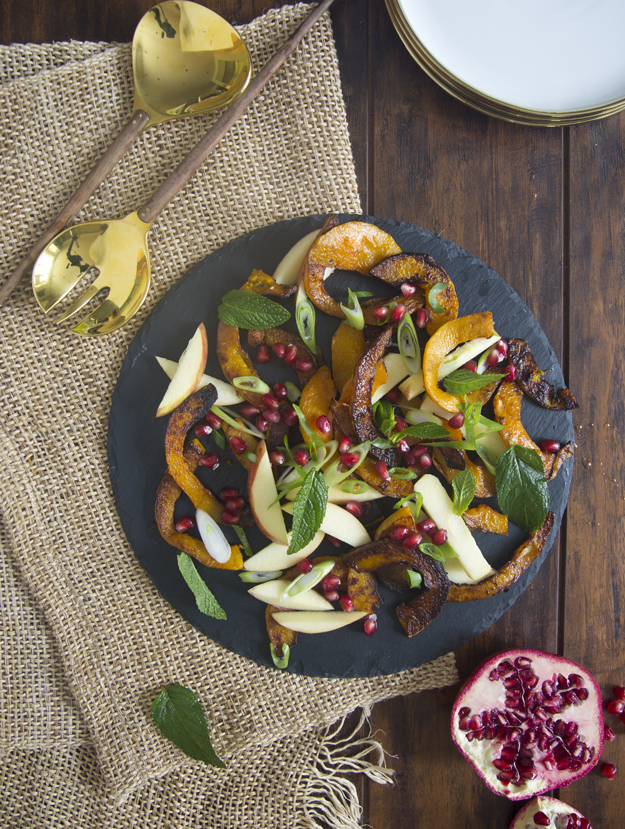 While the vibrant orange hue of butternut squash is gorgeous on its own, adding a crunchy topping of toasted hazelnuts, a verdant shower of mint and green onions and ruby red jewel-like pomegranate seeds turn this salad into a pretty stunning masterpiece.