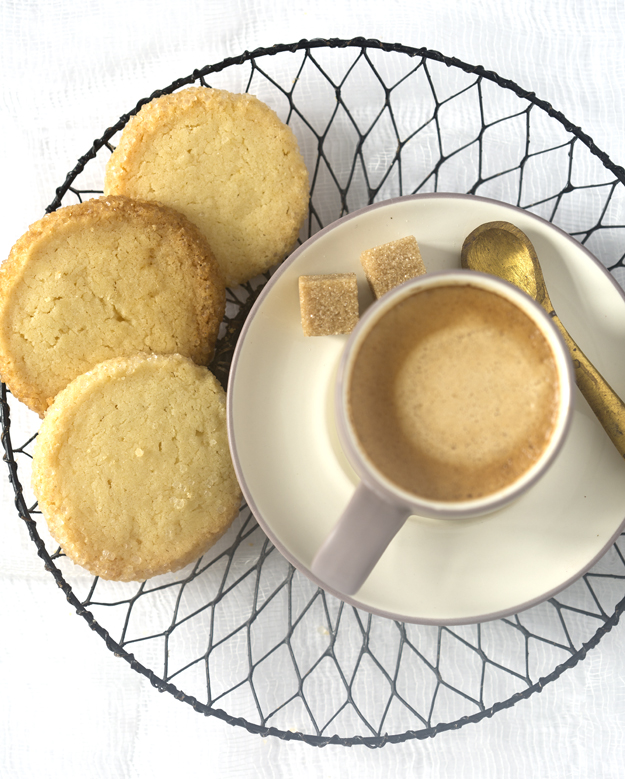 If there were a "little black dress" of the cookie world, this cookie would be it. Simple and elegant, much like I imagine Melissa Clark, creator of this cookie, to be. Cultured Butter Cookies, perfect for any occasion, need to become a staple in your cookie wardrobe.
A rather unassuming little cookie, but appearances can be deceiving. When a cookie lists flour, butter and sugar (along with a little salt, baking powder and an egg yolk), as the only ingredients, then quality matters. That's where the cultured butter comes in.
For the uninitiated, here's a little butter making history. (I always consider it a great day when I learn something new!) Many years ago all butter was made with "cultured" cream. After the evening milking the farmers left the cream to sit out overnight so that the milk would settle and the cream would rise to the top of the bucket. Without refrigeration, the naturally occuring bacteria in the milk caused it to sour slightly, giving it a tangy nuttiness. This cultured cream, once churned into butter, retained that delicious flavour.
Once dairy farmers began pasteurizing their milk, all the active cultures were killed and the cream no longer soured on its own. If they wanted cultured cream they would have to add an additional step in the butter making process and add live cultures back into the pasteurized milk. In an effort to save time and money, North American farmers skipped this step and made butter from sweet cream.
We grew accustomed to the mellow flavour of butter churned from sweet cream. But over in Europe, they never stopped adding live cultures back into the pasteurized cream. When we began importing these European cultured butters into North America people were surprised at how different this butter tasted. Cultured butter is a higher-fat product (86% butterfat vs 80% for regular butter), which in turns makes the butter more silky and gives it a richer taste. The complex tanginess is very pronounced.
When the flavour of butter is front and center, it's worth the extra money to buy cultured  butter.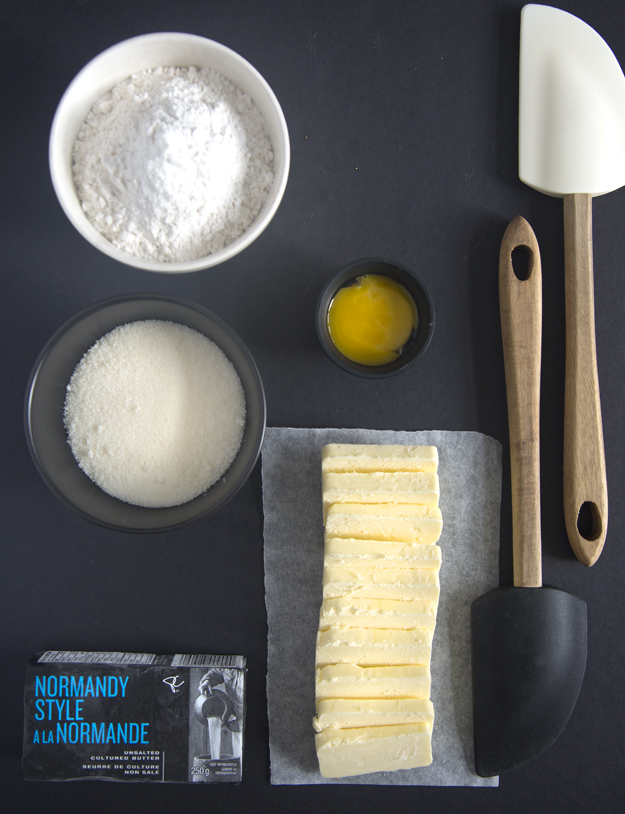 The dough comes together quickly and then it's essentially a slice and bake cookie. The dough gets rolled in coarse sanding sugar for a little glitter, because even cookies need a bit of bling!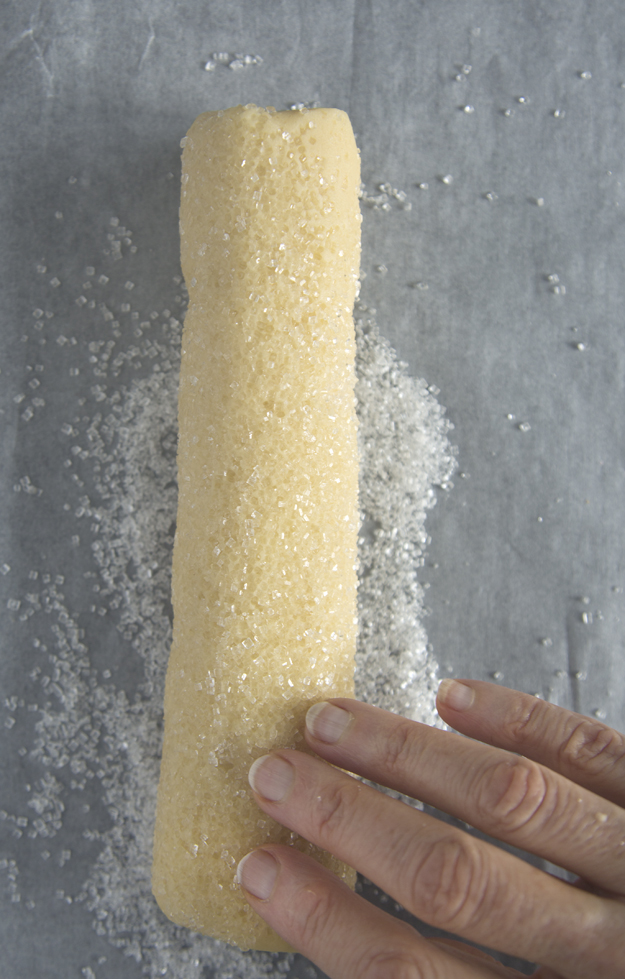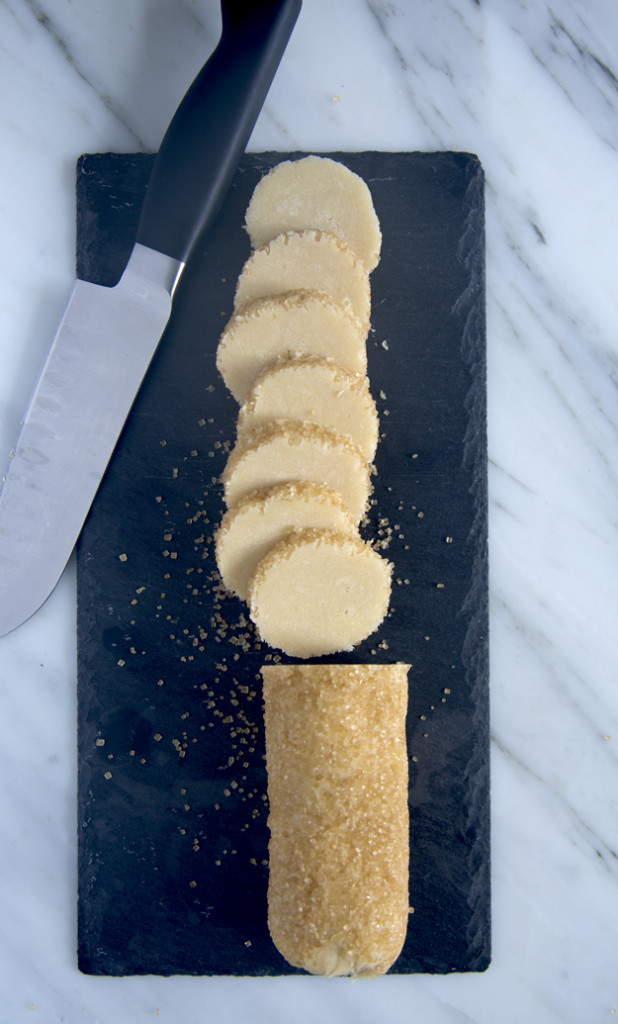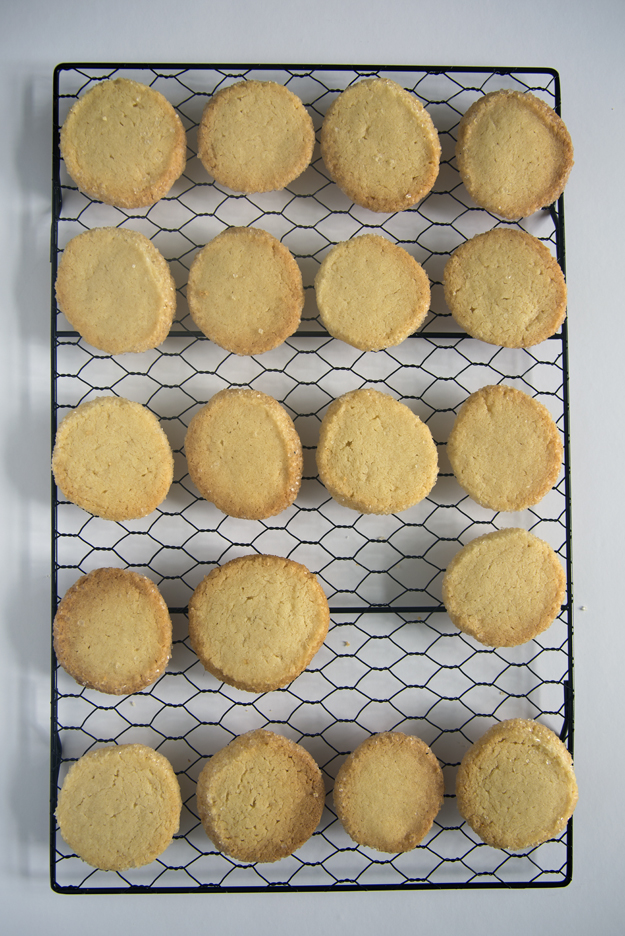 These cookies are crumblier, crisper and more buttery in flavour than a traditional butter cookie. Sometimes simple is best.