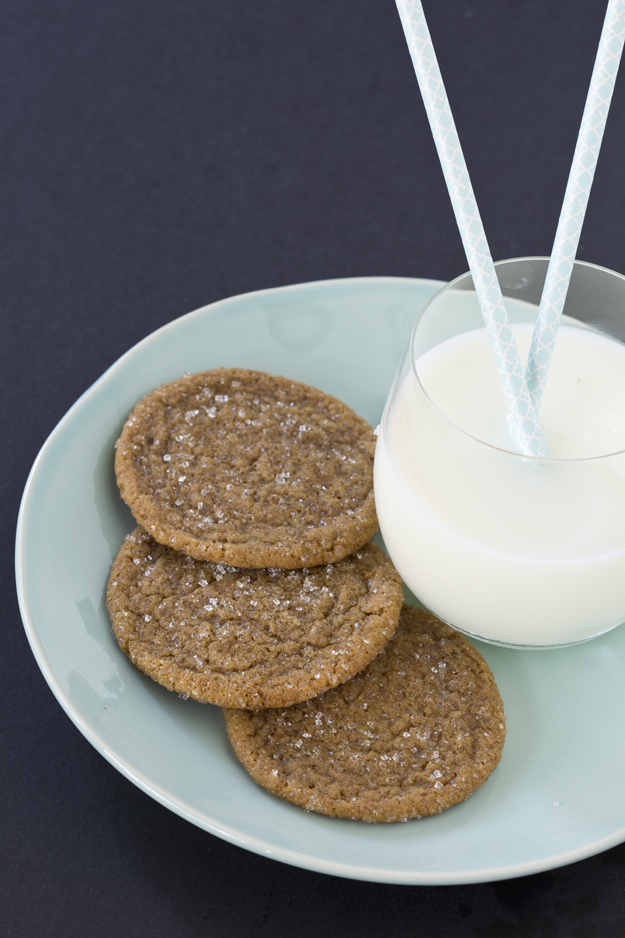 I was introduced to these cookies last summer by my friend Lanie. At first I thought it was kind of strange that she made ginger cookies in August. I have always associated cinnamon and ginger with winter. But that was before I sandwiched two cookies around a scoop of salted caramel ice-cream. Home run!!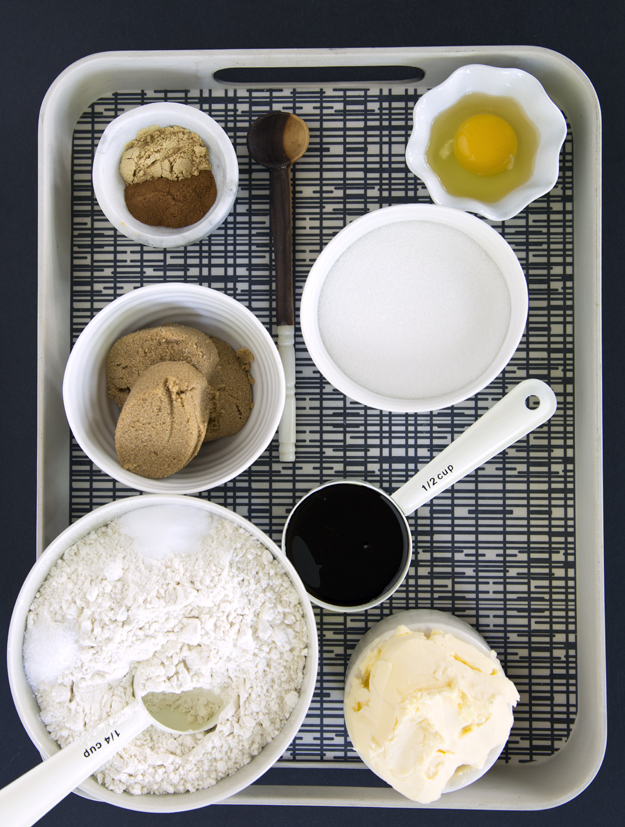 These ginger crinkle cookies are rolled in coarse sanding sugar before baking to give them a crunch. The crispy exterior yields to a chewy center thanks to a judicious amount of molasses. This recipe comes from The Kosher Palette Cookbook. The original recipe calls for rolling the balls of dough in granulated sugar. I wondered if coarse sanding sugar would be better so I tested both. I really preferred the look and more pronounced crunch of the coarse sugar.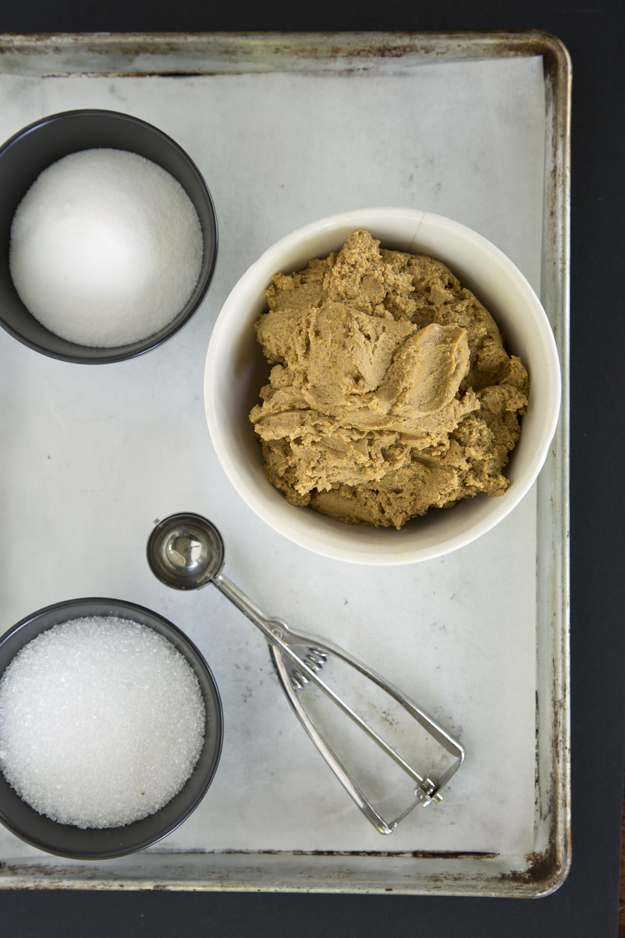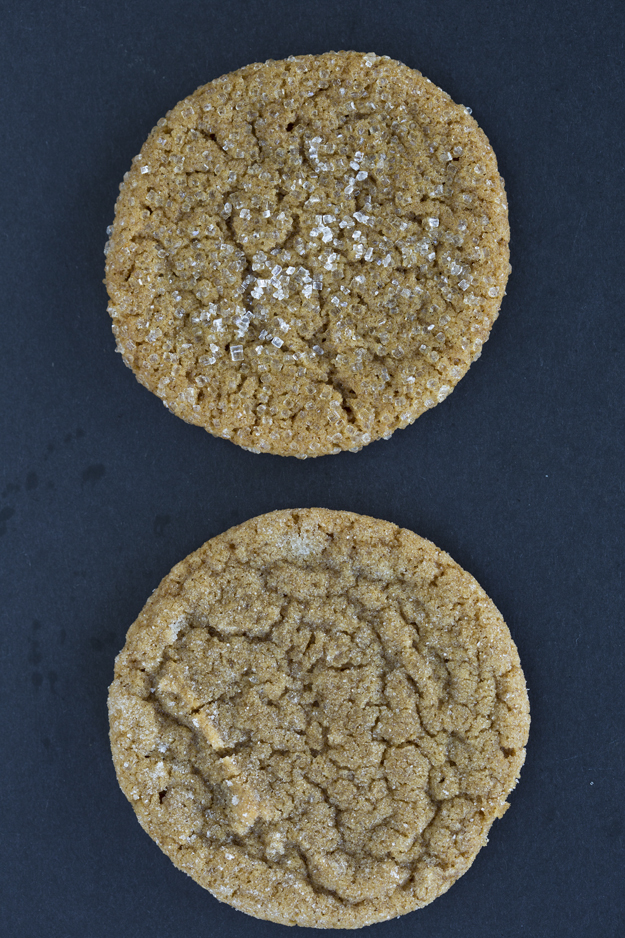 I have made these cookies several times since this summer. The last time I made them I used chilled coconut oil in place of the butter, for a dairy-free cookie. I used a refined coconut oil (also called expeller pressed) which is almost flavourless. This is what you want for such a highly spiced cookie. You would not want the flavour of coconut to compete.