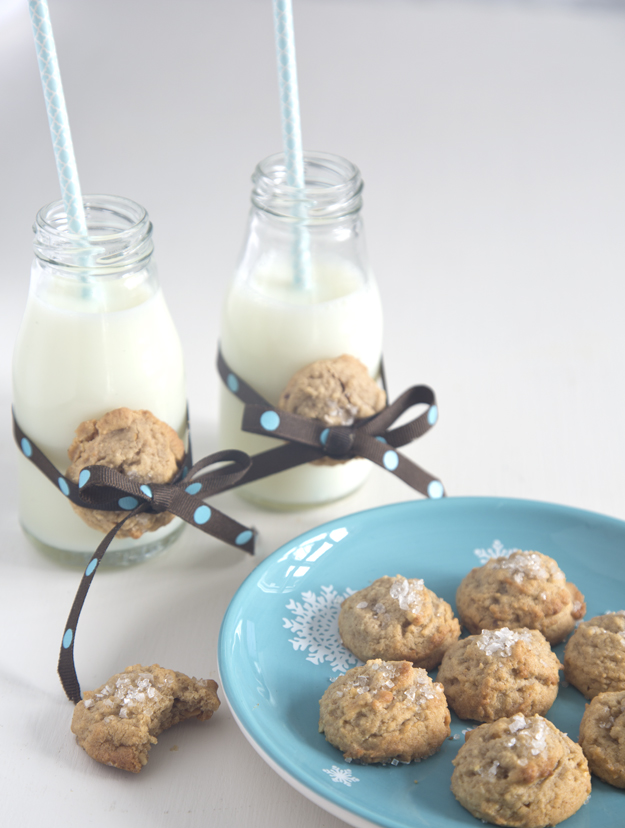 I suppose the last thing anyone needs 3 days before Christmas is another holiday cookie blog post or cookie recipe. I am sure that by now you have all put up and decorated your tree, bought and wrapped your gifts and mailed your holiday cards. All your desserts are baked and wrapped well, tucked away in the freezer for the weekend. I know that some of you keeners have even set the table for the big feast on the 25th!
If you're all set for the holidays, then just put your feet up, enjoy the photos and file this recipe away for mid-January, when your resolve to stay away from butter and sugar crumbles like a… well, like a peanut butter cookie!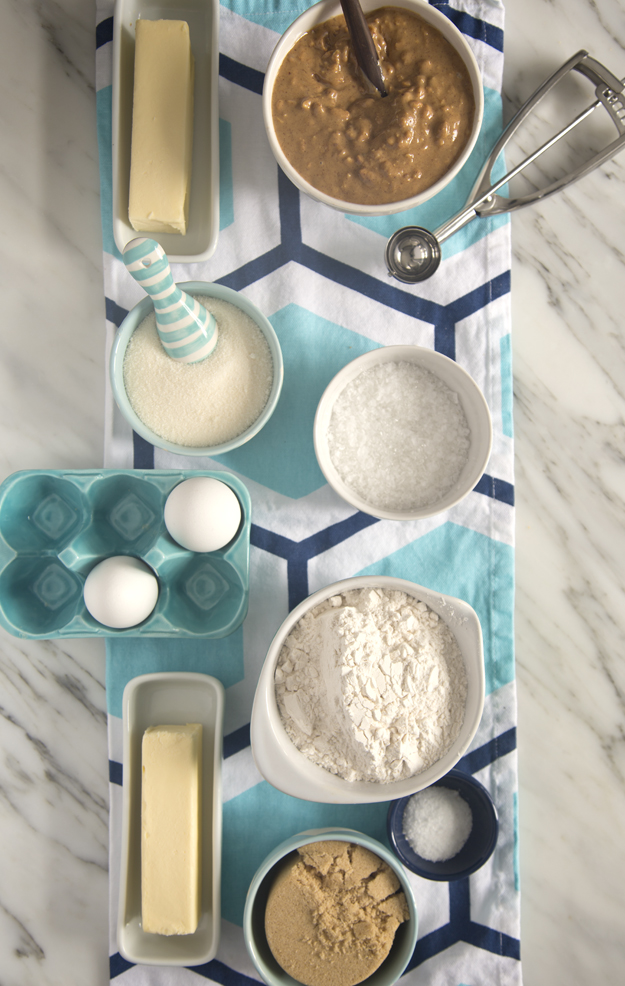 If you are scrambling for some last minute cookies to share, this one is perfect. The dough comes together very quickly. Julia Moskin over at New York Times Cooking created these cookies. She was trying to recreate the beloved peanut butter cookie from City Bakery in Manhattan. These cookies are far from the typical peanut butter cookie you may be familiar with.
Made with unsalted peanut butter, cultured butter and brown sugar, they amp up the traditional peanut butter cookie. The texture is crunchy on the outside and sandy and crumbly in the middle. They just melt in your mouth. They are topped with a combo of coarse sea salt and coarse sanding sugar for that perfect sweet-salt balance.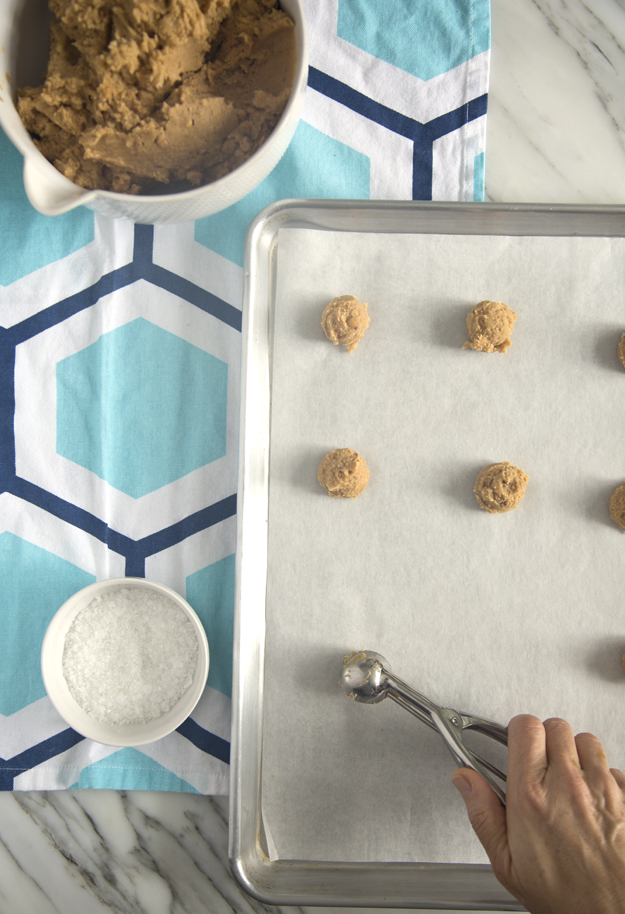 Leave these cookies nice and round. No need to  flatten and cross hatch with a fork.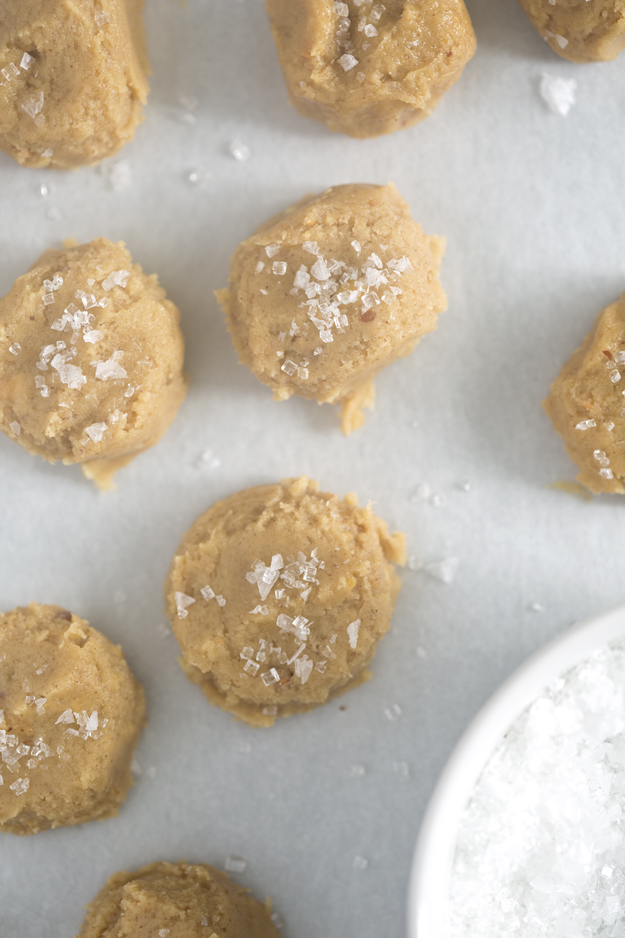 I'm thinking Santa would love these with a cold bottle of milk!