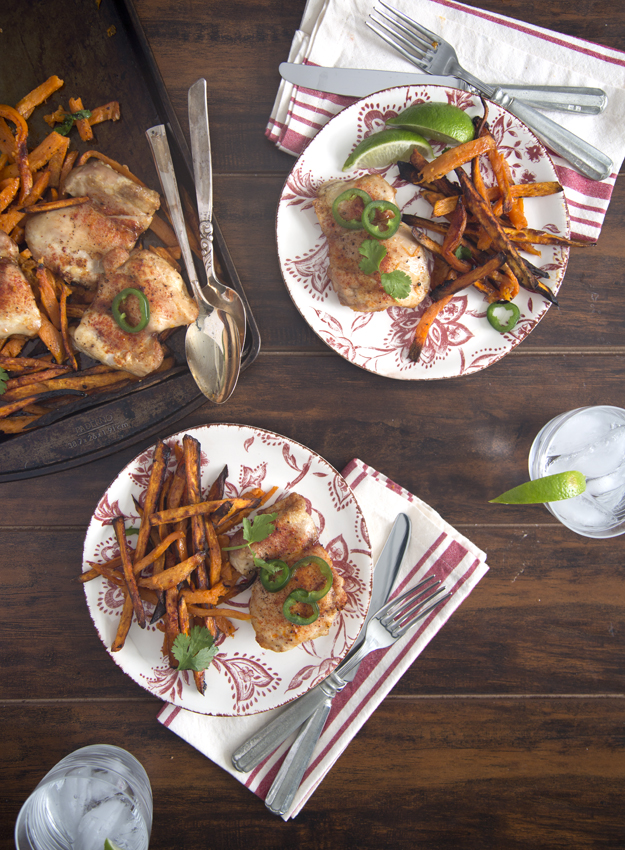 At some point over the holidays you know it's time to rein it in. Eating a sleeve of Dark Chocolate Covered Peppermint Joe Joes (insiders tip: they are even better frozen!) with a chaser of prosecco and calling it dinner can't go on for too many days in a row. I find it's best to do it before January 1st. Everyone knows that New Years resolutions don't last.
I'm not talking about a kale and quinoa salad or an almond milk-frozen banana- spinach smoothie level reining it in. That's hard core and way too severe for late December. I'm just suggesting that you prepare a meal that contains some protein, complex carbs and perhaps something green, and that requires you to actually sit down and use a knife and fork to eat it.
This recipe was inspired by NYT Cooking editor, Sam Sifton. Every Wednesday he writes about cooking without a recipe. On October 12 2016, he suggested roasting chicken thighs with sweet potato fries and jalapeños. I have made it several times, tweaking the procedure and quantities so you don't have to cook without a recipe!
This sheet-pan chicken dinner is the perfect way to ease you back into a healthy routine. Start with cutting some sweet potatoes into a julienne shoestring fries shape. A glug of olive oil and a judicious sprinkle of Kosher salt and coarse black pepper to coat the fries is all that is required for seasoning.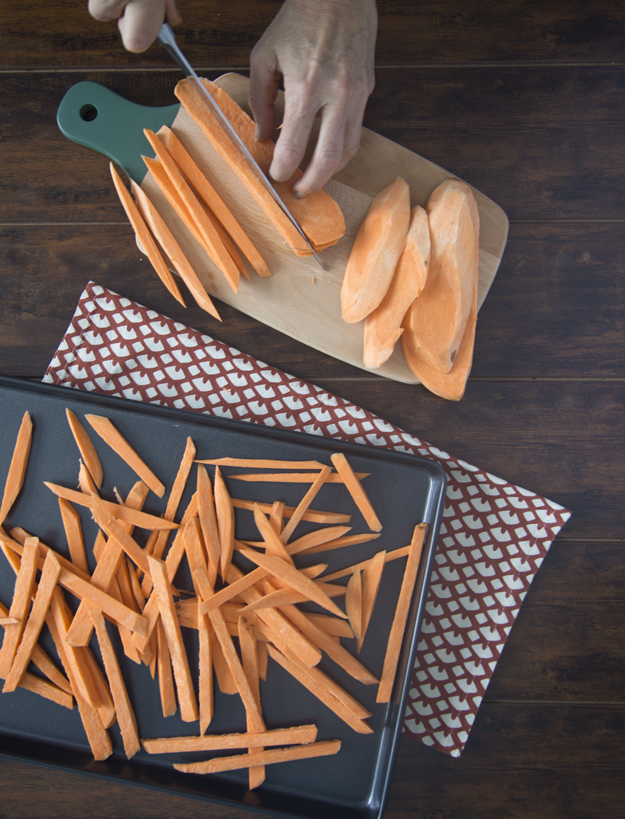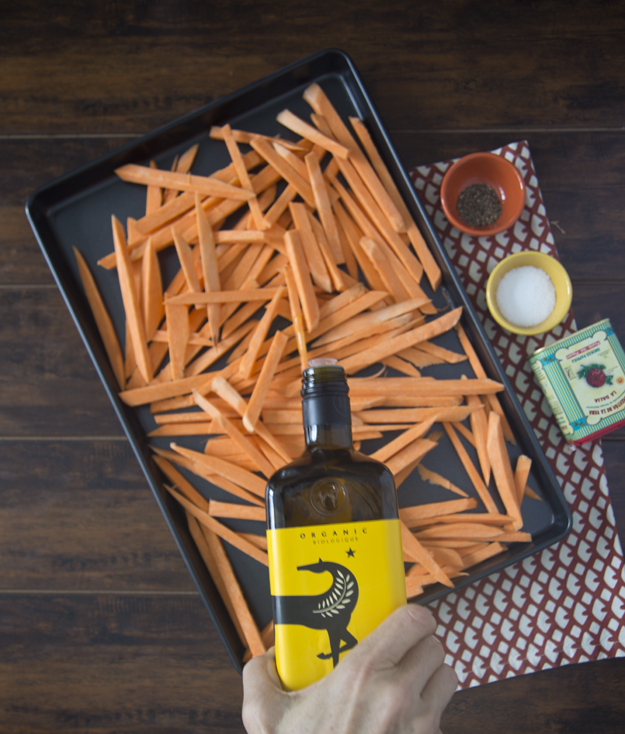 Season some boneless skinless chicken things with more salt and pepper and a light dusting of smoked paprika (mild or hot, your choice).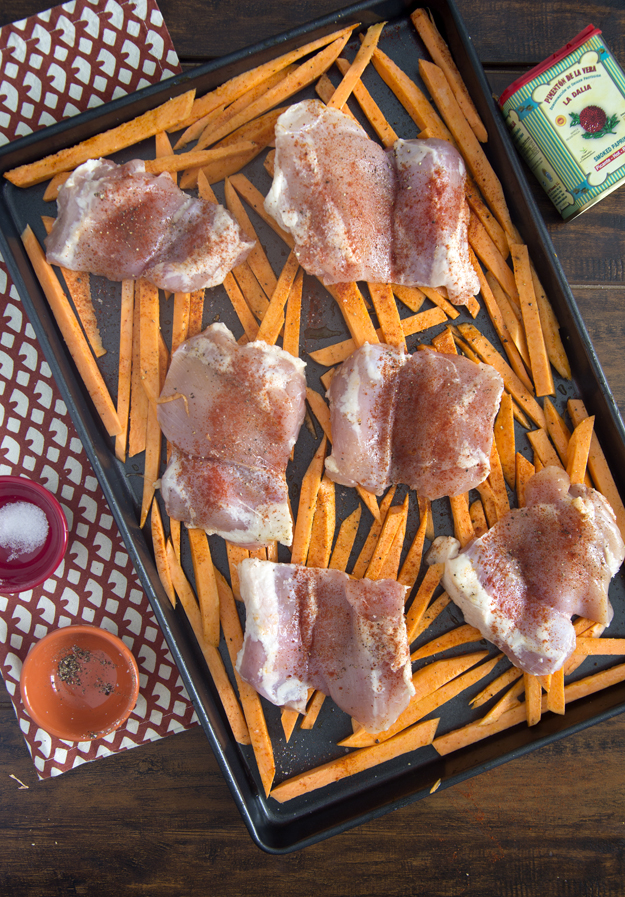 Roast for about 40 minutes in a hot (425°F) oven. Squeeze some fresh time juice over the chicken, scatter with thinly sliced jalapeño peppers (pickled jalalpenos are really good too!) and some cilantro and call it dinner. One frozen dark chocolate covered peppermint joe joe is a sensible dessert. It's too soon to go cold turkey. Save that for January 1st!