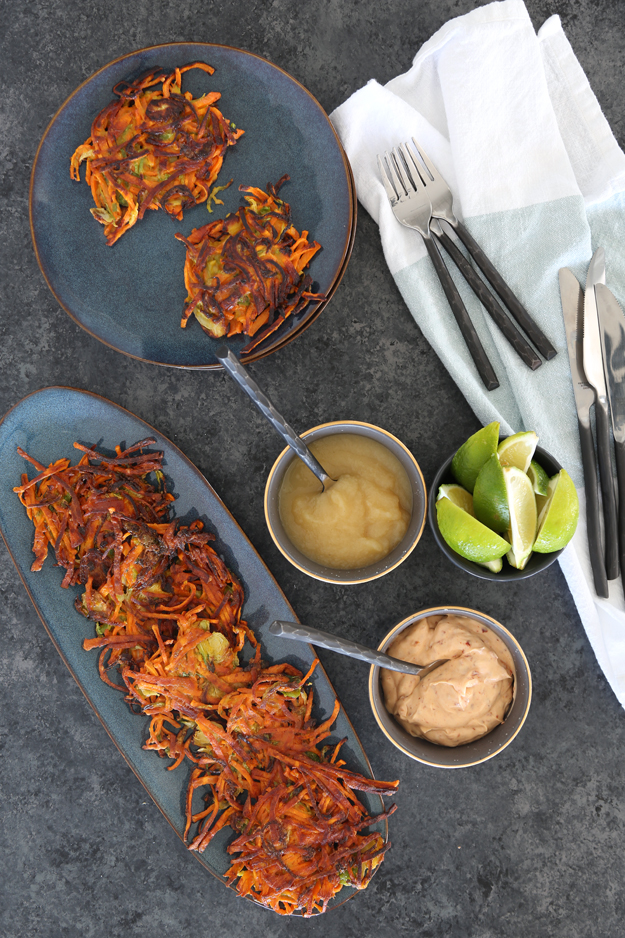 On the 6th night of Chanukah I made Sweet Potato and Brussels Sprouts Latkes. I could never make these on the first night of Chanukah. They would not be well received by my family. On the first night our family insists on traditional latkes. (I think it might actually written in Jewish Law somewhere!!). But feel free to let your freak flag fly and make these unorthodox latkes when Chanukah is almost over and everyone has had their fill of classic potato latkes.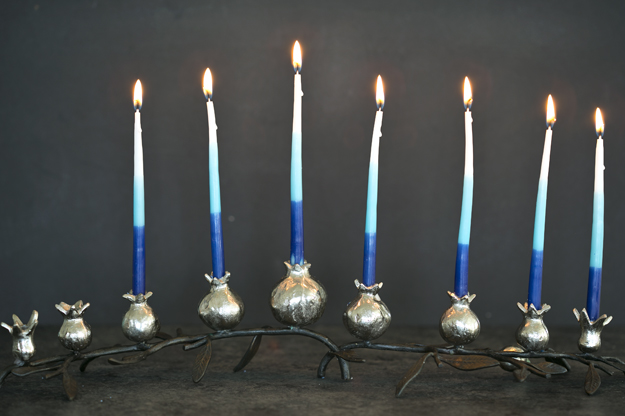 These latkes are based on a Japanese savory pancake called Okonomiyaki. I learned about them in the November 2016 issue of Bon Appetit magazine. As I read the recipe I was inspired to adapt it and create latkes using these ingredients.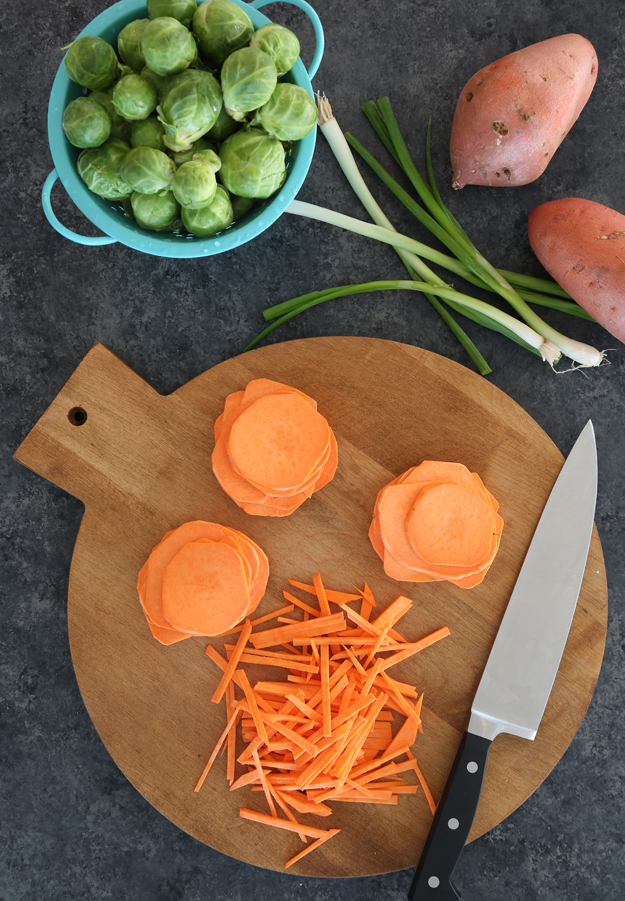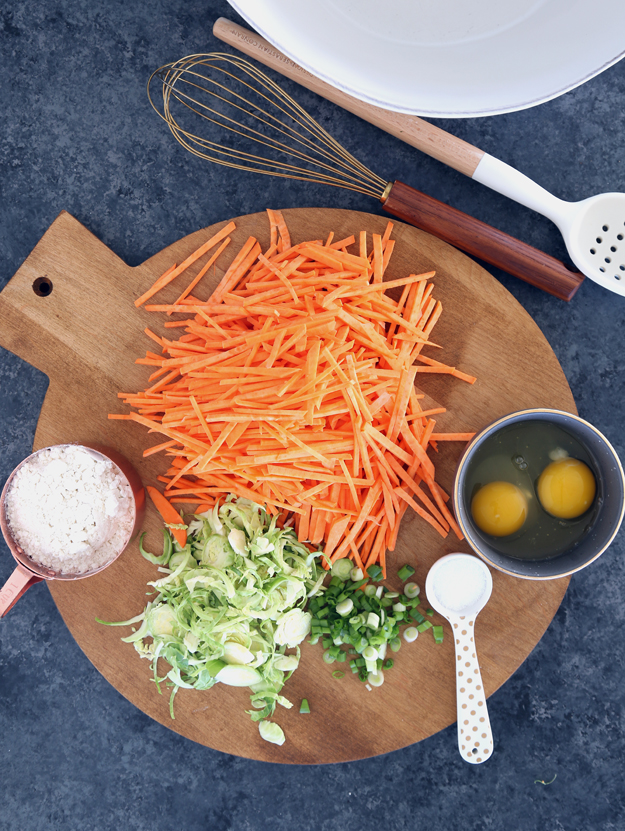 The Brussels sprouts must be thinly sliced. The thin slicing blade of the food processor will do the job quickly. A sharp knife will also work. The sweet potatoes need to be cut into 1/8 inch thin matchstick pieces. A mandoline will do this quickly. If you don't have one, cut the potatoes to fit the feed tube of the food processor and thinly slice potatoes first. Then stack them up and cut across with a sharp knife into matchsticks.
Eggs and flour act as the glue to hold everything together.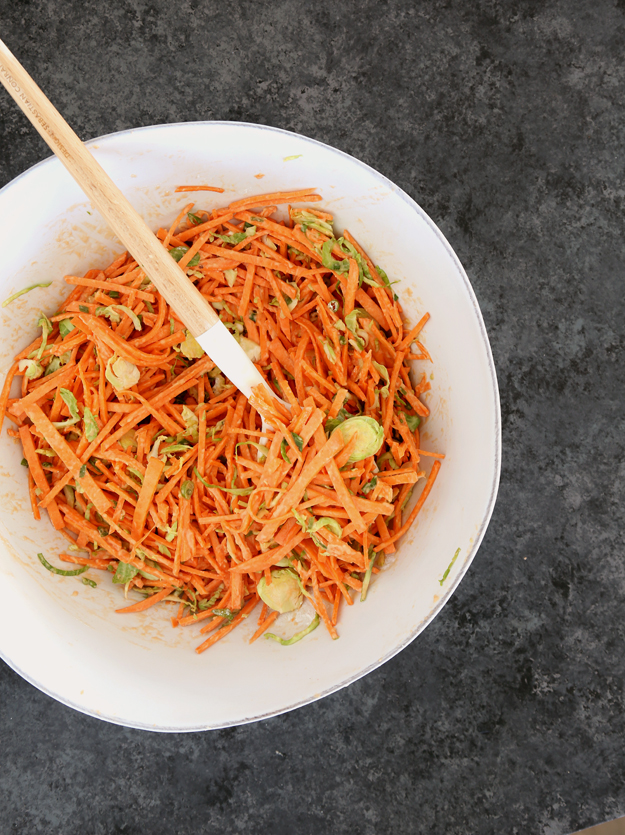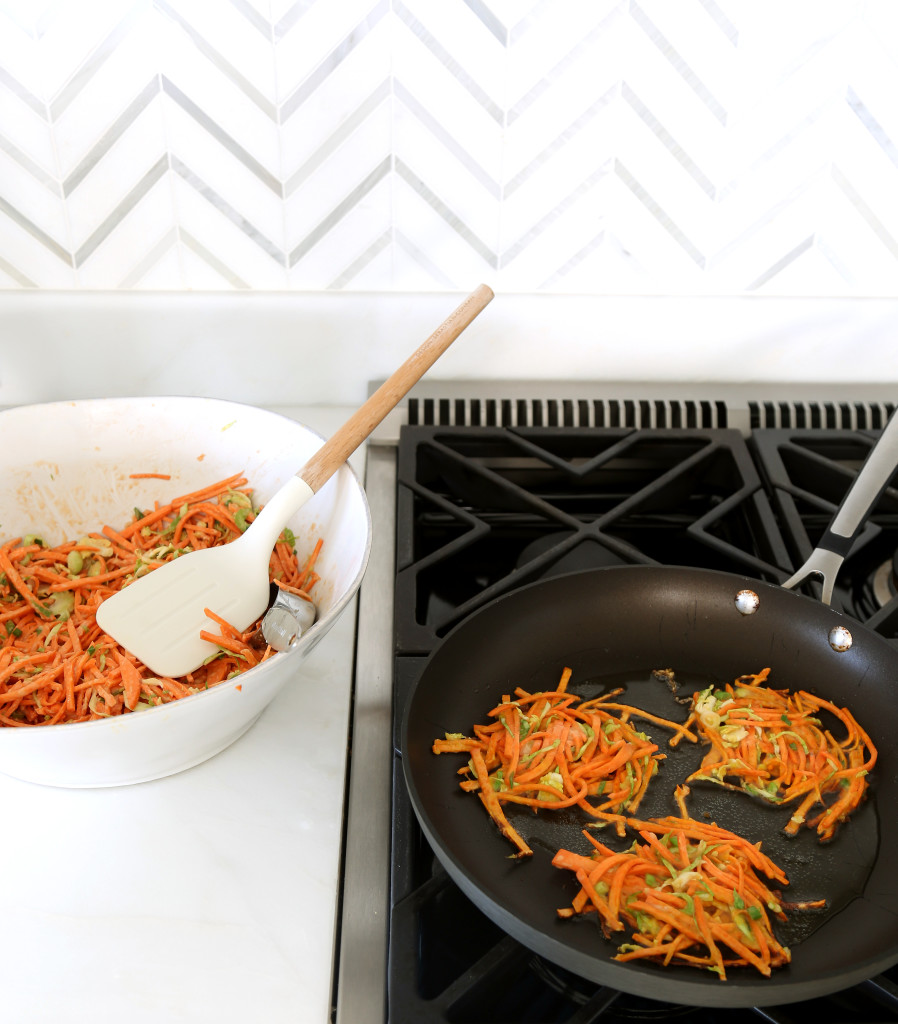 Fry until deeply golden brown and crispy.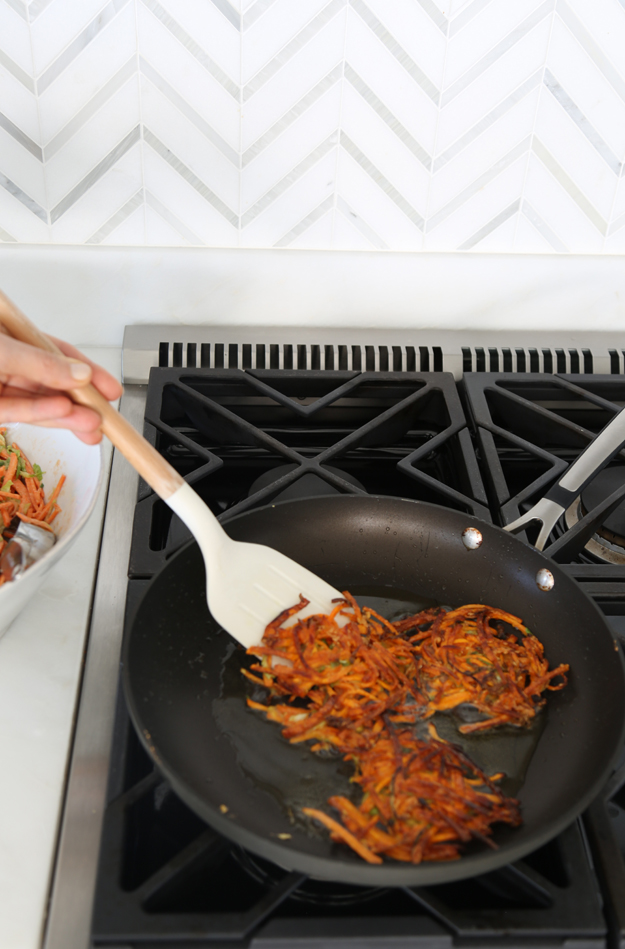 Serve them with some chipotle mayo and a squeeze of lime or go traditional and top with applesauce. Savory, deeply crispy and very delicious, these latkes are sure to please even the most die-hard traditionalists.