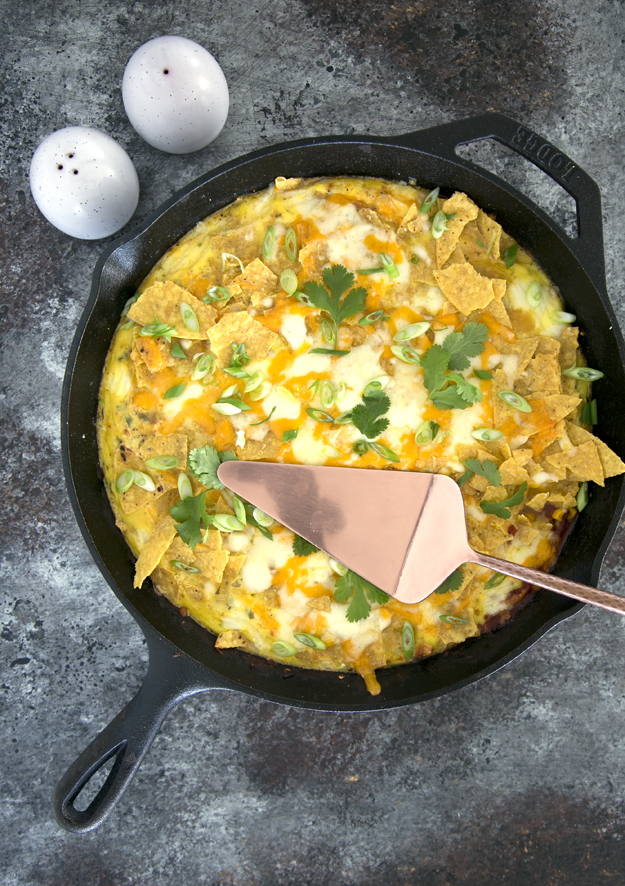 I struggled with what to call this dish. To give you a better idea of what I created, try to imagine if Shakshuka and Nachos were to hook up. This dish would be their love child.
I first had Shakshuka a few years ago in Israel. It is essentially eggs poached in a sauce of tomatoes, peppers, and onions, often spiced with cumin. My husband loved it and kept asking me to recreate it at home. While I loved the classic rendition, I couldn't resist tampering with it.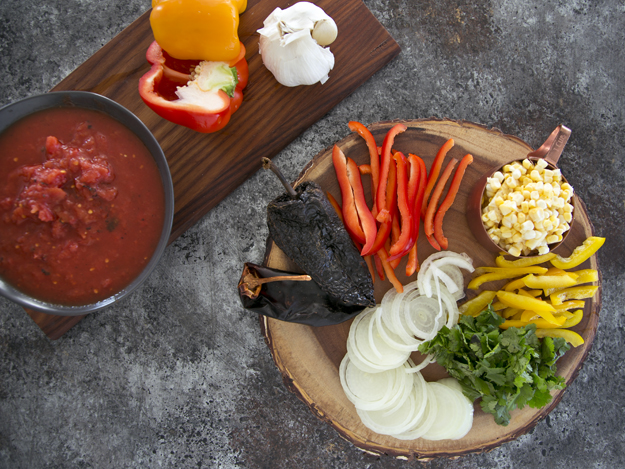 I began with the usual base for a Shakshuka sauce; canned tomatoes, onions, garlic and sweet peppers. I took a page from Mexican sauces and added a few dried chile peppers. I used an ancho and a guajillo pepper. Dried peppers add a depth of flavour you just can't get from chile powder. Here is a great primer if you want to learn more about cooking with dried peppers. Many of the more popular dried peppers are not that spicy, so don't be afraid. I added corn to my sauce because corn makes everything better.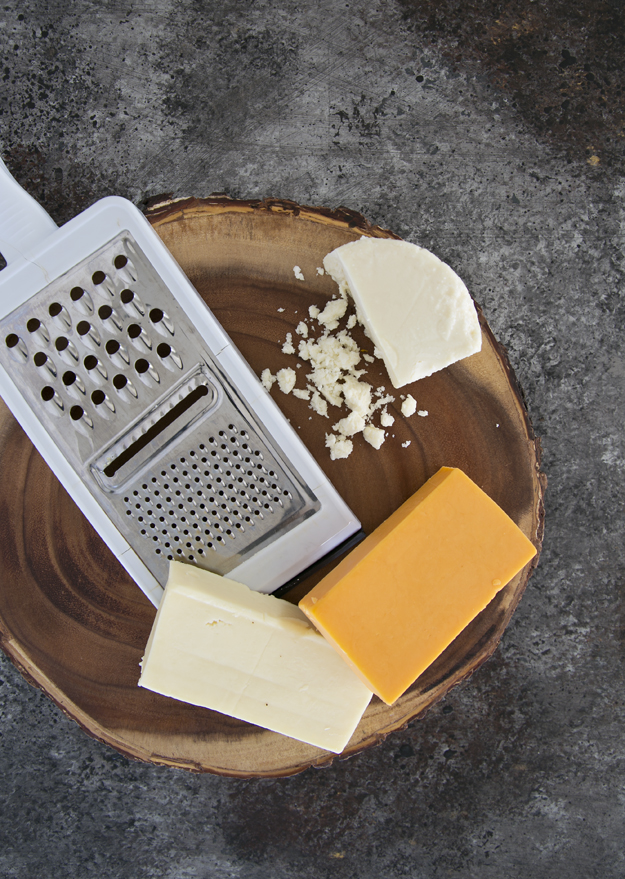 I knew that I wanted to top the dish with cheese, because, Nachos need cheese. I settled on a mix of cheddar, Monterey Jack and Queso Fresco, a mild cow's milk cheese. If you can't find it, Ricotta Salata would be a good substitute, or just use extra cheddar and Monterey Jack.
Rather than fooling with poached or fried eggs, I decided to make it easy and use scrambled eggs. Inspired by matzoh brei (fried matzoh), I briefly mixed the tortilla chips with the eggs, before pouring them over the tomato sauce. I added some chopped pickled jalapeños to the eggs for a bright bit of heat.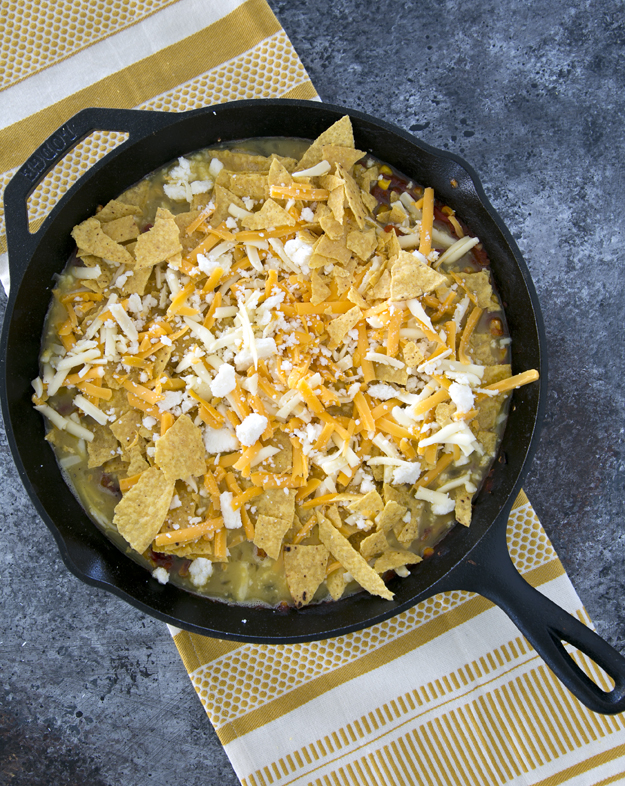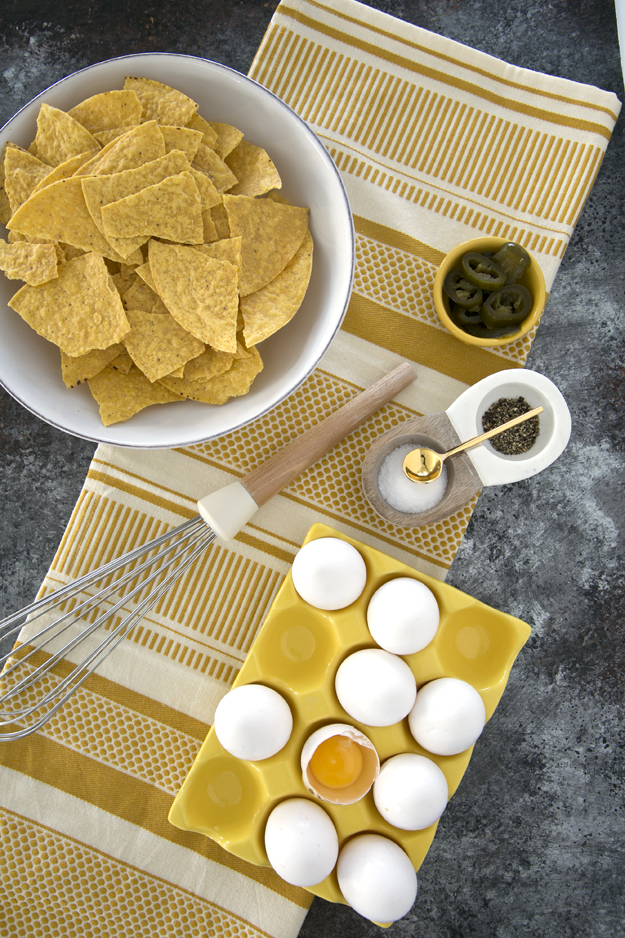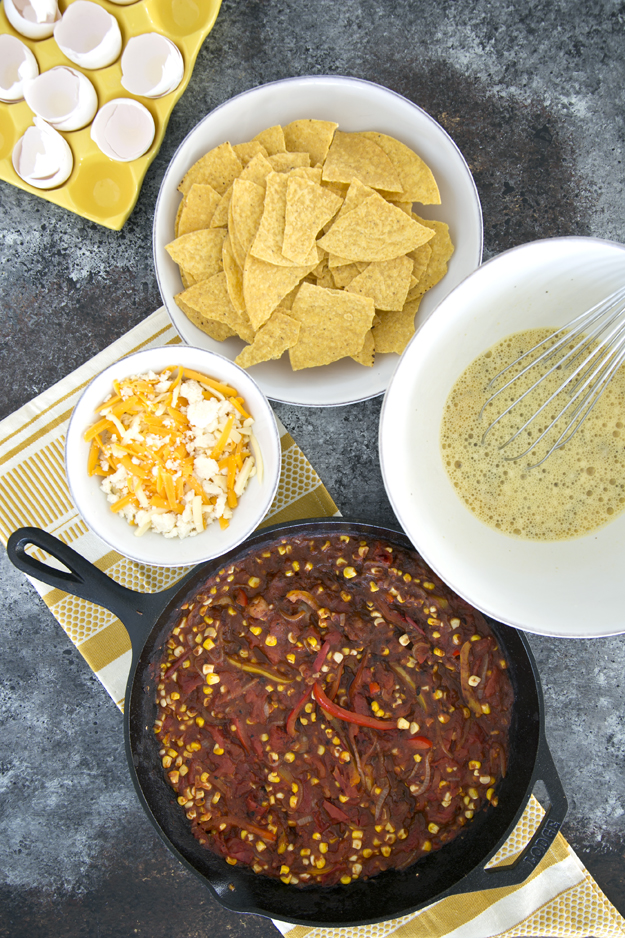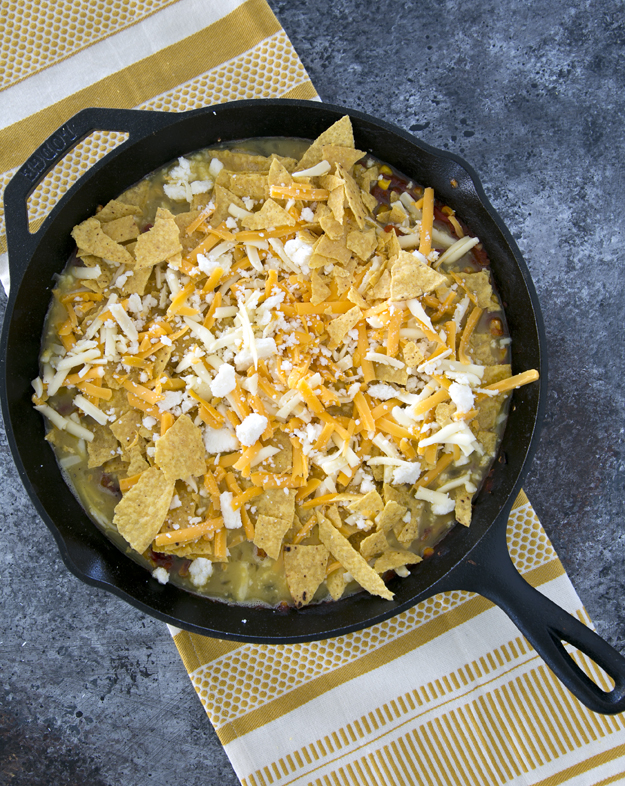 I served it with black beans, salsa and sour cream. Diced avocados or some guacamole would also be very welcome at this fiesta.