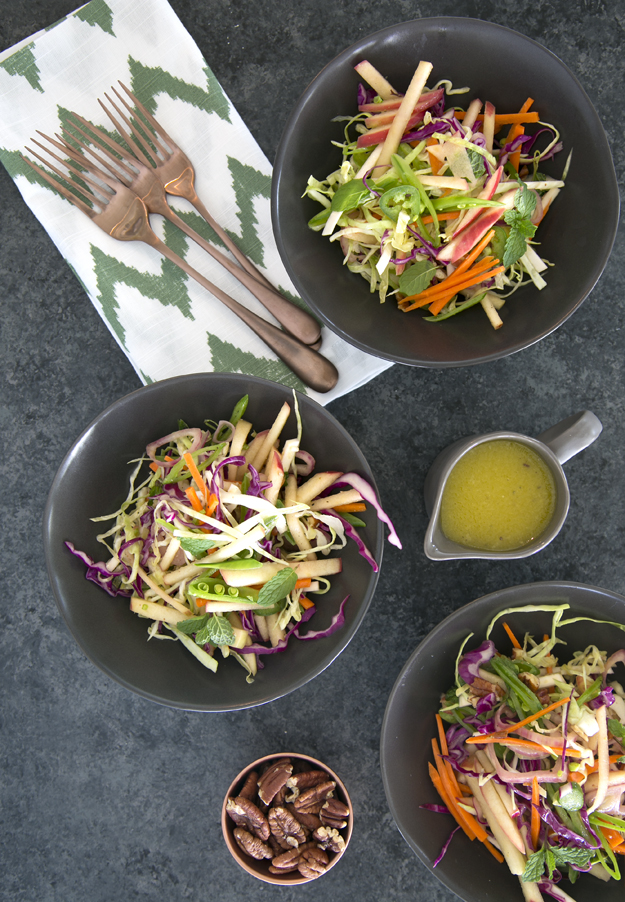 Happy New Year! Hope everyone filled up on lots of cookies and family time over the holidays. Did anyone make any New Year's resolutions? I must admit, resolutions kind of scare me. I always end up being so disappointed in myself. But, I'm going to go out on a limb here and make two resolutions.
1. I feel like I should probably give up my favourite potato chips for just a little while. (How's that for a definitive statement?) WAIT! I take that back. Perhaps I should just take baby steps here. OK, I resolve to fill my little portion control bowl to the rim with chips, rather than to overflowing! A much more realistic and achievable goal.
2. I resolve to drink more Prosecco. Yes, I said more. Breaking news folks! Prosecco is actually good for you. 
If early January is too soon for you to start pickling your liver, how about pickling apples? I first read about pickling apples over on seriouseats.com. Daniel Gritzer featured a recipe for Beet and Wheat Berry Salad with Pickled Apples and Pecans. To date, I have only pickled onions, shallots, cucumbers and carrots. Pickled apples intrigued me. I love the addition of apples in slaw, but you need to cut them just before serving or they turn brown. Pickling solves that problem.
This slaw packs in a ton of vegetables, which, if you're like me, I try to do every January to help cleanse my system after my December gluttony. This recipe does not feel like deprivation at all. The choice of vegetables is up to you. These are what looked good to me when I went to the market.
I started with a base of red and green cabbage.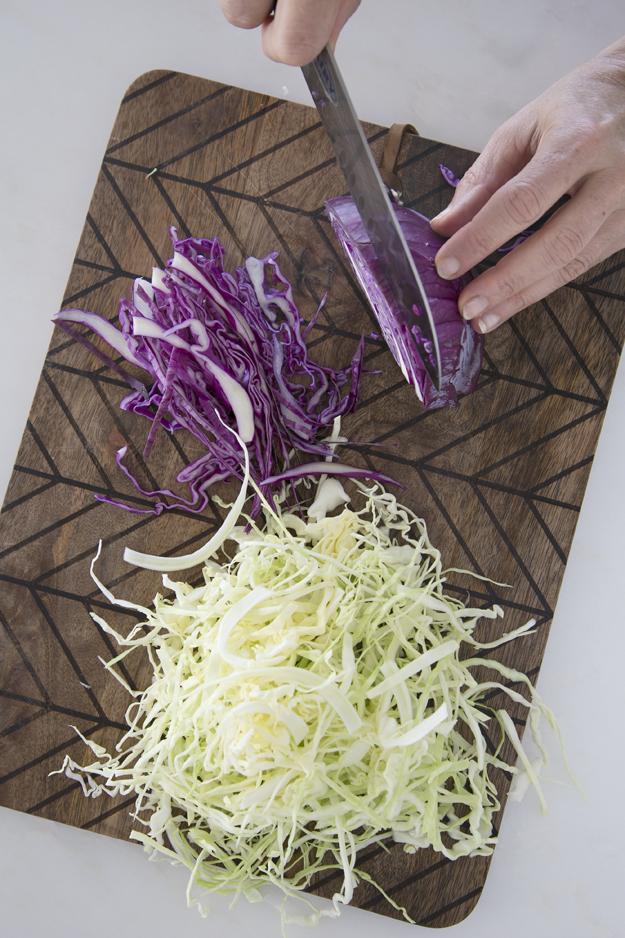 I love the crunch and verdant freshness of sugar snap peas, so they went in next.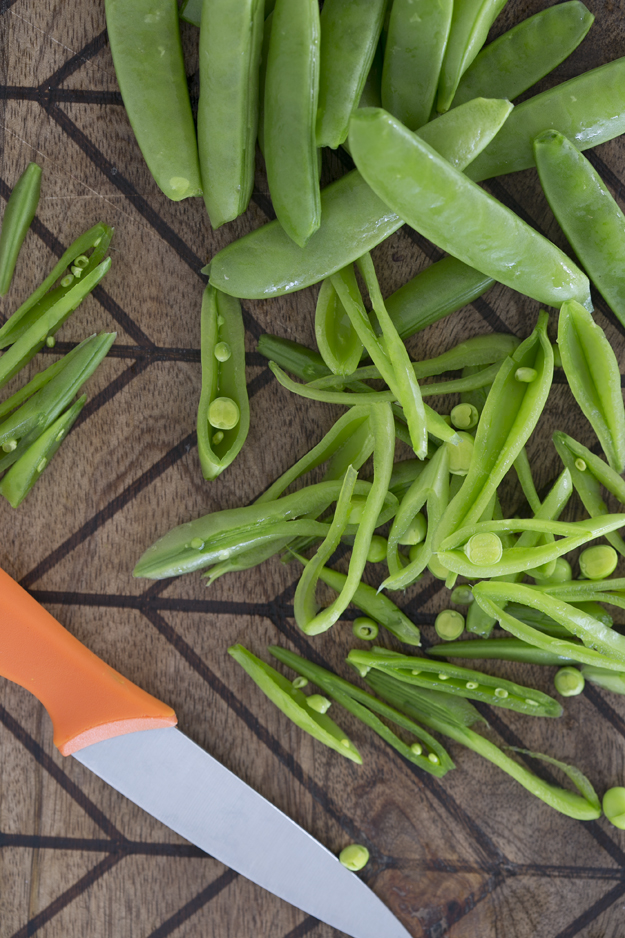 I thought that the flavour of celery would really complement the apples, so I bought some celeriac (also known as celery root). It's the ugly knoby, hairy root you always see and wonder about. A few stalks of celery would be a good substitute if you can't find celeriac.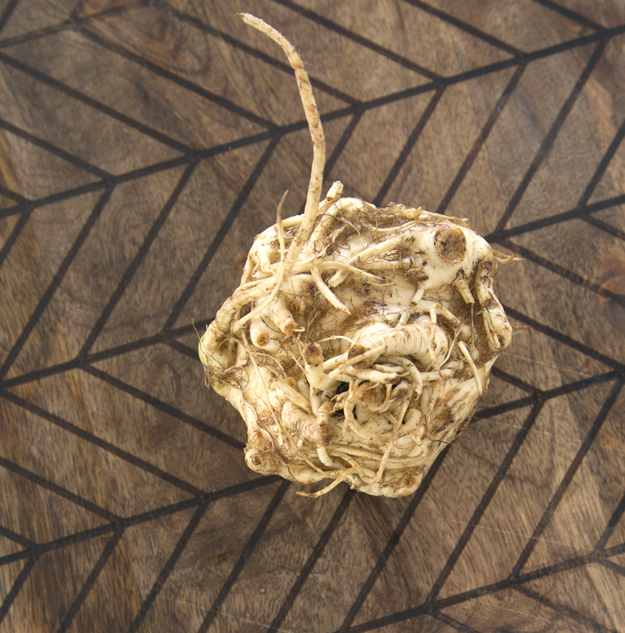 Just peel and slice it into a julienne. Put it in a bowl of water with a bit of lemon juice to keep it from turning brown before adding to the salad.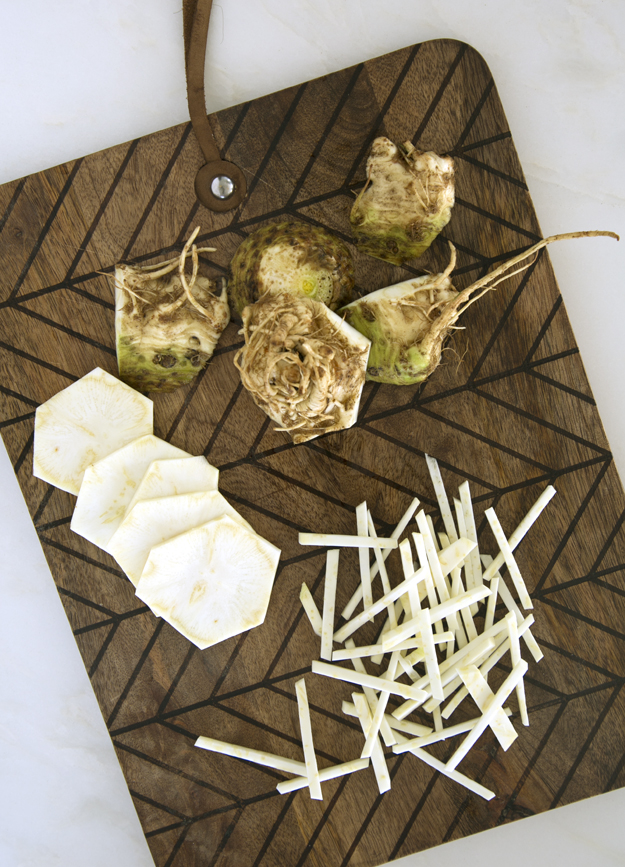 I decided to pickle shallots, along with the apples.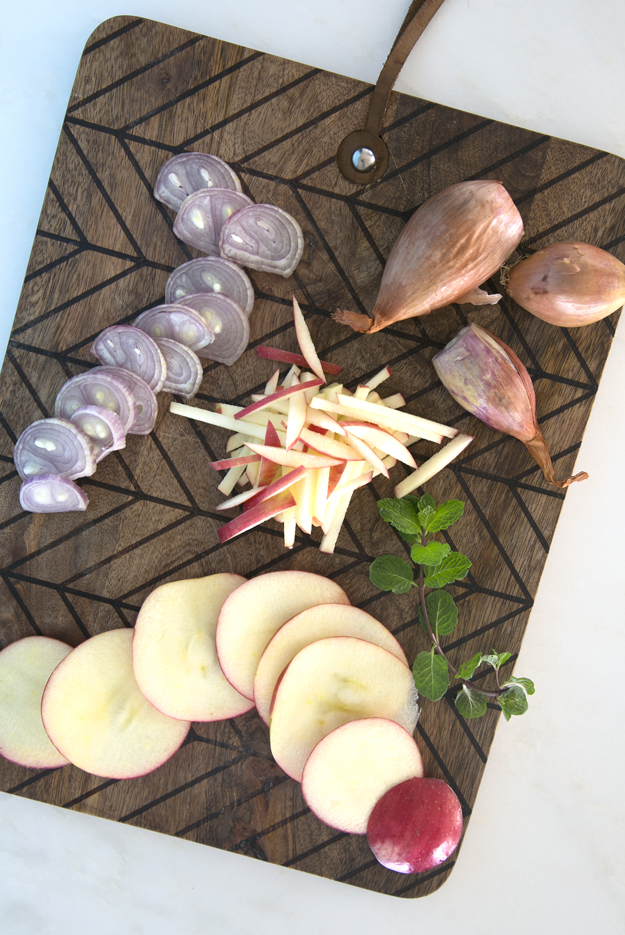 Combine apple cider vinegar, water, sugar, salt and some mint sprigs in a small pot. Simmer until salt and sugar are dissolved. Pour hot pickling brine over apples and shallots and then place bowl in an ice bath to cool quickly.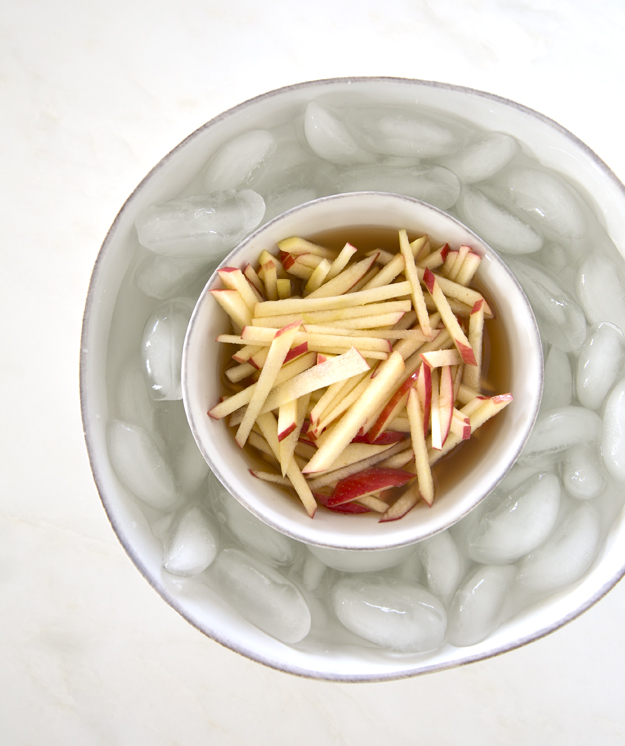 A simple cider vinaigrette, with a touch of dijon and honey is the perfect dressing for this slaw. Finish with some diced or sliced jalapeños, fresh mint and some toasted pecans for crunch. Your digestive system will thank you.
Any leftovers will keep well for a day or two in the fridge. I added some diced hardboiled eggs and julienned gruyere cheese the next day for a lunch salad. It was bonkers good!