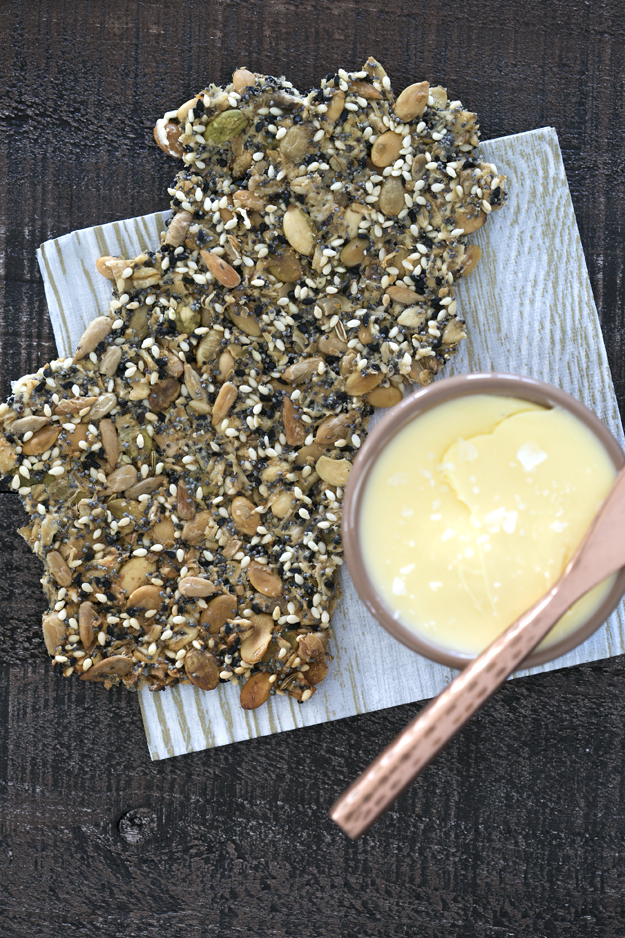 I don't really get the appeal of smoothies. Yes, I know they are jam-packed with tons of healthy foods, but honestly, they have no crunch. If I'm going to take in calories, I want to chew my food. (I make an exception for wine, because there are exceptions to every rule).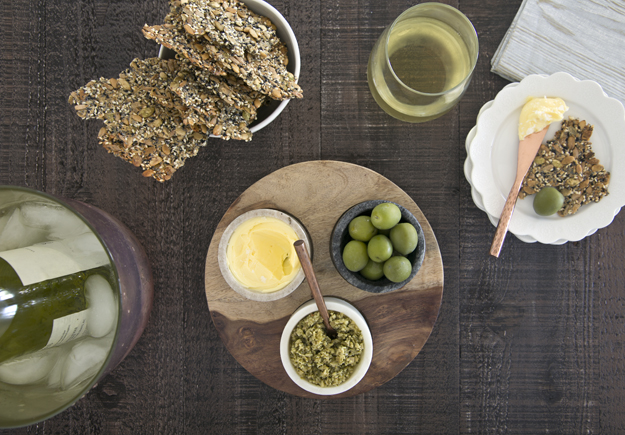 These crackers are ideal for when hunger strikes at 4:00 pm and I want to devour everything in sight. They satisfy my craving for salt and crunch. And, as a bonus, I know that they are densely packed with good- for-me ingredients.
The problem with most packaged crackers is that just a few never satisfy me. Plus, the list of ingredients almost always contains items I can't pronounce, and probably shouldn't be eating. The healthy packaged crackers, while packed with fibre, taste like cardboard.
These crackers are the creation of British food stylist and author Anna Jones. Her Instagram account is gorgeous. I just bought her new cookbook, A Modern Way to Cook, and I am so inspired to cook my way through it.
Oats are the main ingredient, the glue that holds all these seeds together. Feel free to play around with the seeds you add. I used pumpkin, sunflower, sesame, poppy, nigella and fennel.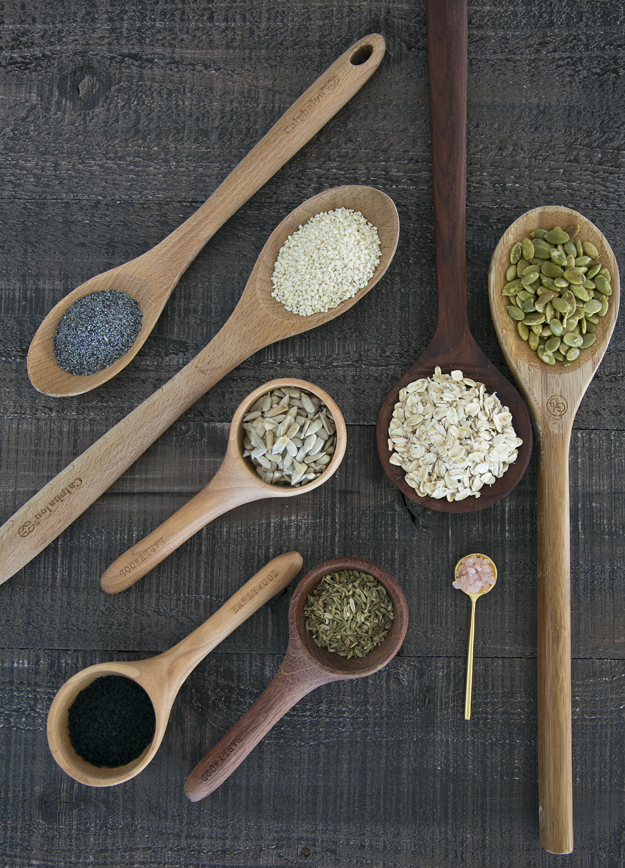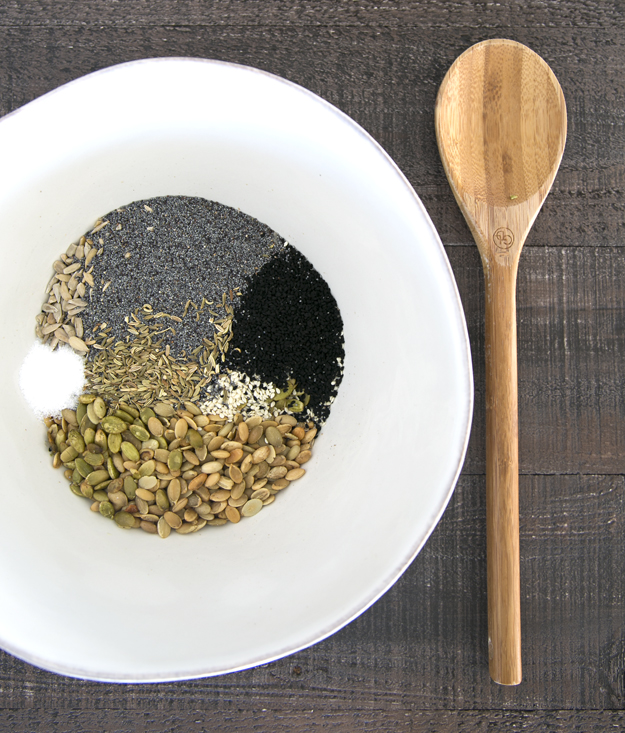 Add water, a few teaspoons of vegetable oil and maple syrup, and let it sit for about 10 minutes so that the oats can soak up all the moisture.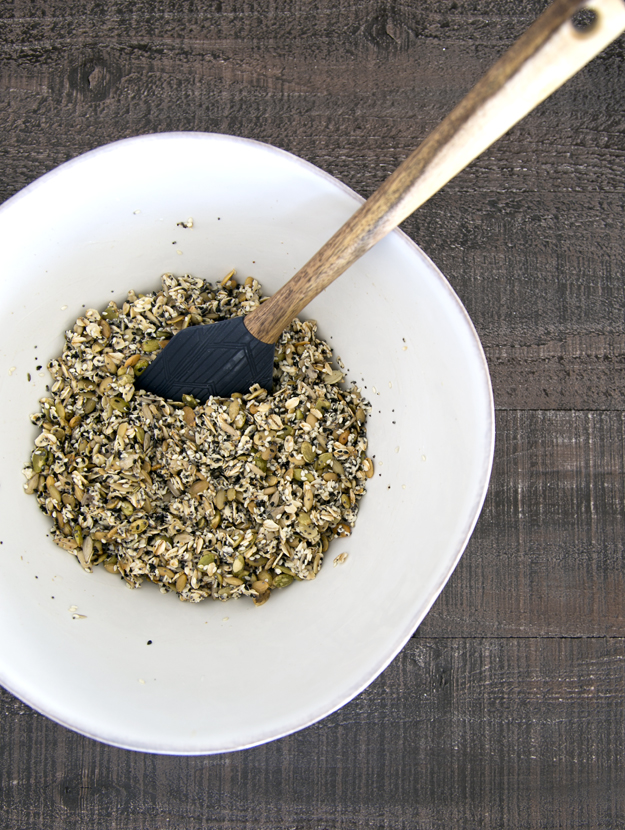 Divide the batter into 2 and roll each half out between 2 sheets of parchment paper.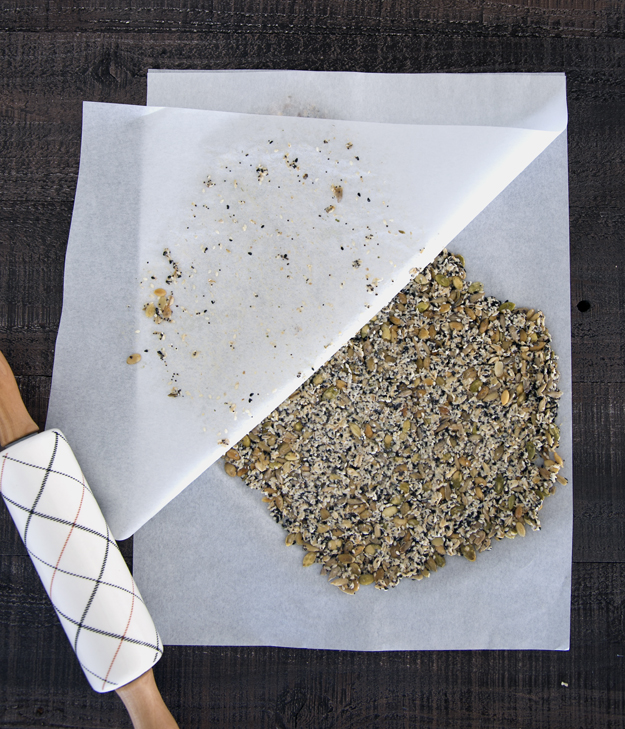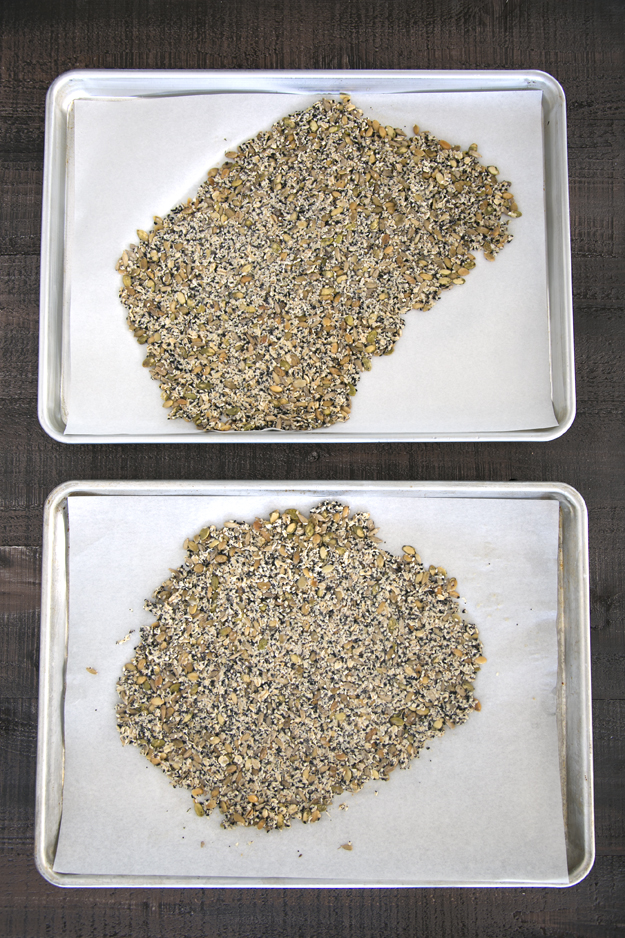 Once baked, let them cool and break into crackers. You can make them any size you like. I was curious to know the nutrient info for these crackers, so I did the calculations. Each large piece (recipe makes 16 large crackers) contains 85 calories, 1.5 grams of fibre and 3 grams of protein.
They are delicious plain, with butter and salt or with some olive tapenade. My friend Sandy has a great tapenade recipe.