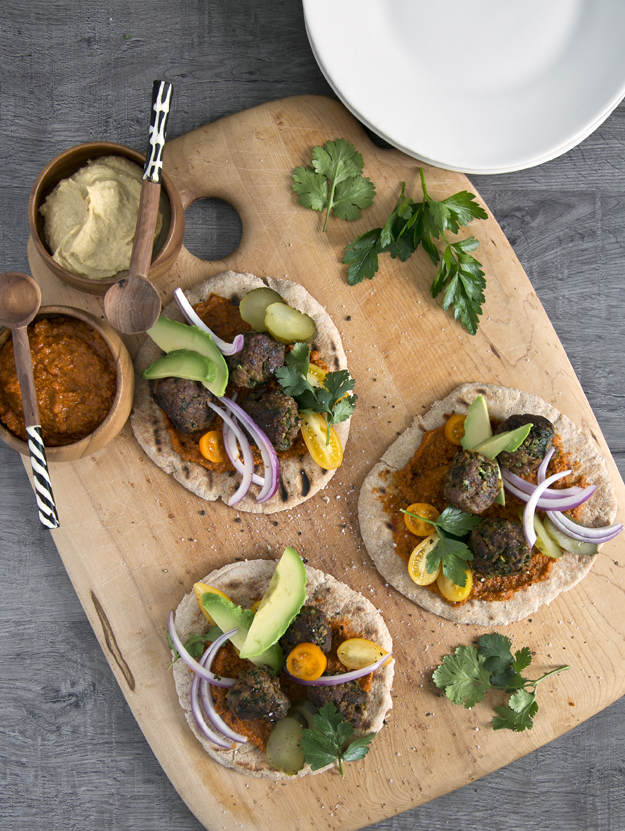 One of my favourite sources of inspiration for what to blog about next is my friend Marla. She is always trying new recipes and has a real knack for finding delicious ones. She was the one that turned me on to these spiced lamb meatballs from the November 2016 issue of Bon Appetit. I decided to adapt the recipe to create pita pockets.
I started with making a romesco (nut and red pepper) sauce to spread on the pita, alongside some store-bought hummus. It takes some time to make, but I loved the tangy, spicy bright flavour it added to the sandwich. I used a combination of hazelnuts and almonds for the nuts portion of the sauce. For the peppers, I used both jarred roasted red sweet peppers and a dried whole chile pepper.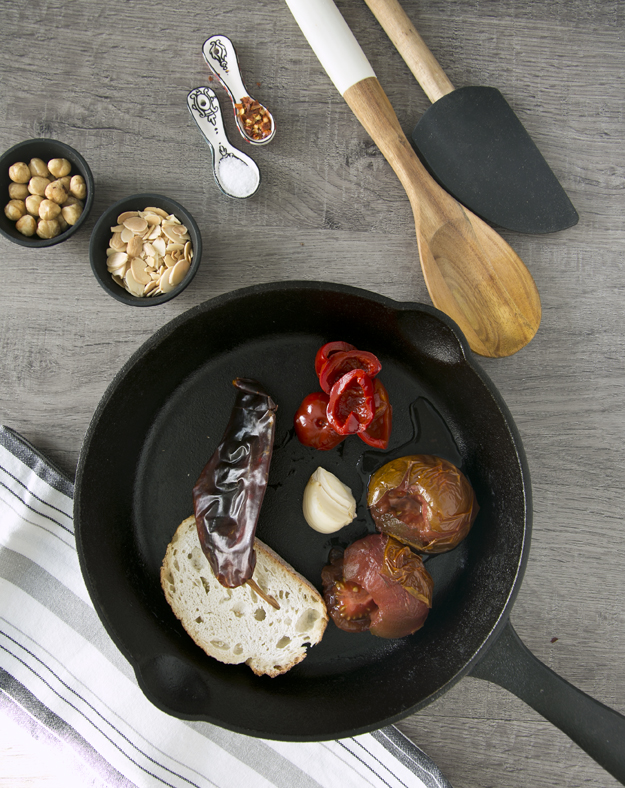 The nuts and bread get toasted. They are used to thicken the sauce.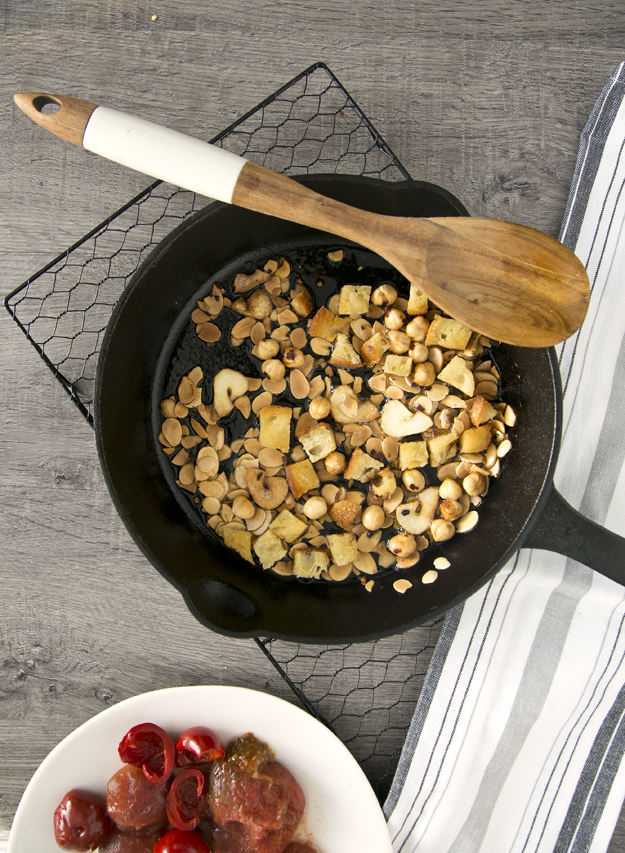 A quick blitz in the blender or food processor finishes the romesco sauce. It can be made a few days ahead and kept in the fridge. It is also delicious on a chicken sandwich or mixed in with some hot pasta.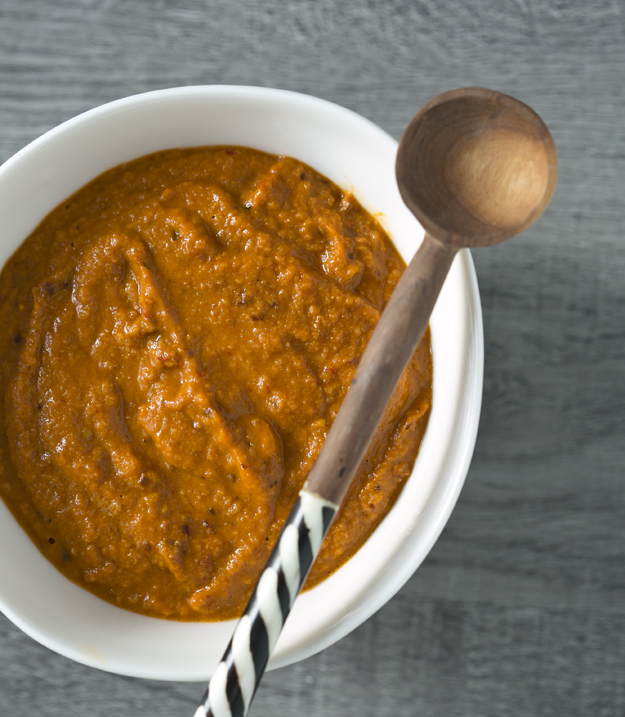 The meatballs come together quickly. Paprika and cumin and coriander seeds add a warm earthy note, while fresh cilantro and parsley add a vibrant freshness.